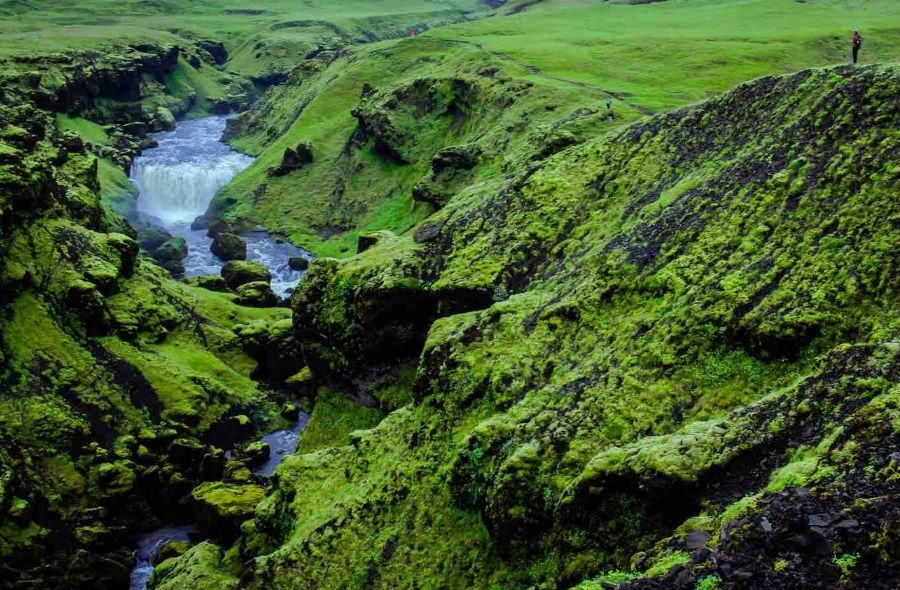 Edge of Wonder Travels Unlimited is a boutique travel design company serving an elite group of travelers to build a collection of once-in-a-lifetime luxury adventures and experiences around the world.
Passionate about high-standards of service and excellence, they work to construct personalized itineraries for each client and every trip.
Here are some samples of adventures that may await.
Tigers and Temples
Track white tigers through central India's thick jungle, explore remote villages, and enjoy leisurely boat rides on the Ganges and magnificent Lake Pichola. Savor India's wild natural beauty as well as its ancient and archeological wonders. Wander the ruins of lush Sarnath, where Buddha delivered his first teachings. Ogle the astounding beauty of the Taj Mahal and explore Ranakhpur's intricately carved Jain temples.
Ultimate India
From the foothills of the Himalayas to the lush tropics of the south, luxury travel in India is the ultimate experience for many travelers. With a landscape as vast and varied as its cultural offerings, India has beckoned travelers for centuries. Imagine a unique itinerary hand-crafted to match your needs and desires highlighting the arts, cuisine, wildlife, history, style and spirituality of India. The richness and variety of possible experiences make it one of the world's most alluring destinations.
Learn why Varanasi is the heart of this incredibly spiritual country, and float along the lifeblood of the city — the holy river Ganges — to better understand the extraordinary rituals that take place daily on its banks. In the northern Himalayan foothills, take time to focus inward at one of the world's most renowned wellness retreats and appreciate the healing energy of this remote region. Head to the jungle for the ultimate safari experience and witness a tiger in the wild.
Stroll down the streets of Delhi and feel the dizzying energy and buzz of this colorful city. Explore its atmospheric bazaars and historical ruins while taking in all the pampering and comforts provided by some of India's most luxurious hotels.
Take in the vastness of the Taj Mahal – named one of the New Seven Wonders of the World in 2007. Find yourself mesmerized by the vast mausoleum of white marble, built by the Mughal emperor Shah Jahan in memory of his favorite wife.
Stop in India's largest city – Mumbai (more famously known by its former name of Bombay). Perched on the Arabian Sea, this cosmopolitan city is home to India's famous Hindi language film industry, Bollywood, and is a worthwhile addition to any luxury India adventure.
The options for culinary tours of India make will make your mouth water. Visit home kitchens, street-side stalls, and royal palaces to learn the techniques of northern and southern cooking traditions, and gain introductions to the families, chefs, and locals behind the naan, biryani, curries, and chutneys!
While you may find yourself overwhelmed by the dazzling range of experiences possible for private adventure travel to India, Edge of Wonder Travels Unlimited is here to help you build a customized India tour that showcases the many sides of this incredible country. You will have an adventure constructed to match your interests – whether that be the culture, activities, history, food, unique properties, or all of the above.
Historical India
Journey right to the heart of Indian history in the country's most glorious sites and cities. Be mesmerized by Delhi's grand Mughal monuments, such as the enormous Red Fort, awed by the Taj Mahal's epic grandeur, enchanted by Orcha's crumbling ancient temples and palaces, and moved by the deep spirituality of Veranasi, where you descend the steps of the bathing and funeral ghats that line the Ganges river and watch pilgrims from all over India wash away their sins in its sacred waters.
South India Serenity & Spice
Feed your soul and your stomach on this journey through Southern India, where deep relaxation and delicious food are the focus. Stay at luxury retreats and spas in tucked into Kovalam's and Kabini's tropical surroundings, enjoy locally-inspired spa treatments, take yoga classes, and hike through fragrant spice plantations. Feast on coconut and cardamom-laced seafood curries and vegetable sambar, and hone your culinary skills with private cooking classes.
The Maharaja's Honeymoon: India and the Maldives
A honeymoon in India and the Maldives offers the ultimate mix of romance, adventure, and indulgence. Explore glittering palaces, drift through lagoons on a houseboat, and relax in a heavenly tropical paradise. An adventure packed with exclusive and thrilling experiences such as feasting on privately prepared meals and the chance to spend the day on one of the Maldives' many uninhabited islands.
Introduction to Ladakh
Journey to one of India's least explored and most gratifying regions, a world comprised of snowy peaks, arid valleys, and traditional Buddhist villages. Adventure into this deliciously far-away corner, but know you'll still experience India's must-see destinations, such as the breathtaking Taj Mahal, Delhi's Mughal architecture and its exotic markets where you can shop for antiques, spices, and saris, and snack on savory chat, dosas, and spicy dal.
Edge of Wonder Travels Unlimited is a member of Virtuoso® – Specialists in the Art of Travel. More about the company or to request a travel quote can be found by visiting EdgeOfWonderTravels.com or contacting [email protected].