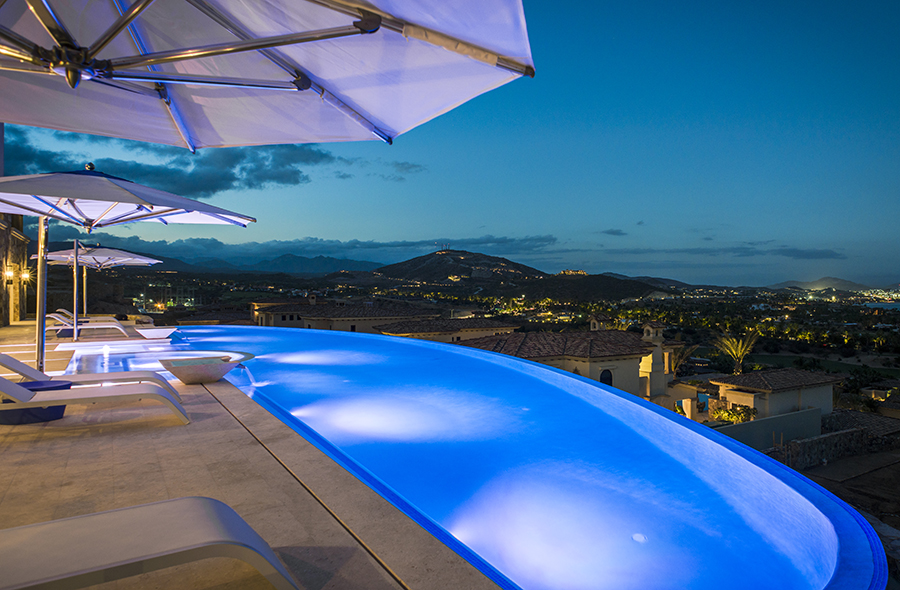 Nestled above spectacular Palmilla Bay and the legendary One&Only Palmilla sits Espiritu, a collection of innovative new residences in Cabo's most storied, most complete and best-serviced community. Espiritu offers affluent lovers of the Cabo and Del Mar lifestyle spacious custom and condominium homes with incomparable views and wide open living spaces that seamlessly weave together indoors and out. Combined are the burnished, enviable patina of a classic with a unique, contemporary relevance to the way its owners live now.
Espiritu and its neighborhoods already have what others in the corridor are scrambling to build: a finished and lived-in thousand-acre community with an enviable hotel, hundreds of occupied homes, and an established social network of owners. It has been judged over time to be the benchmark. Then there are the 27 holes of Signature Nicklaus golf, retail shops, and good restaurants. The community is complete – not only mostly built-out but also self-contained. Every wish is at hand – or a cart ride away – from Michelin-starred restaurants to great ceviche joints, groceries and nice-to-have decor for the home. For owners, cars are an occasional accessory, not an everyday necessity.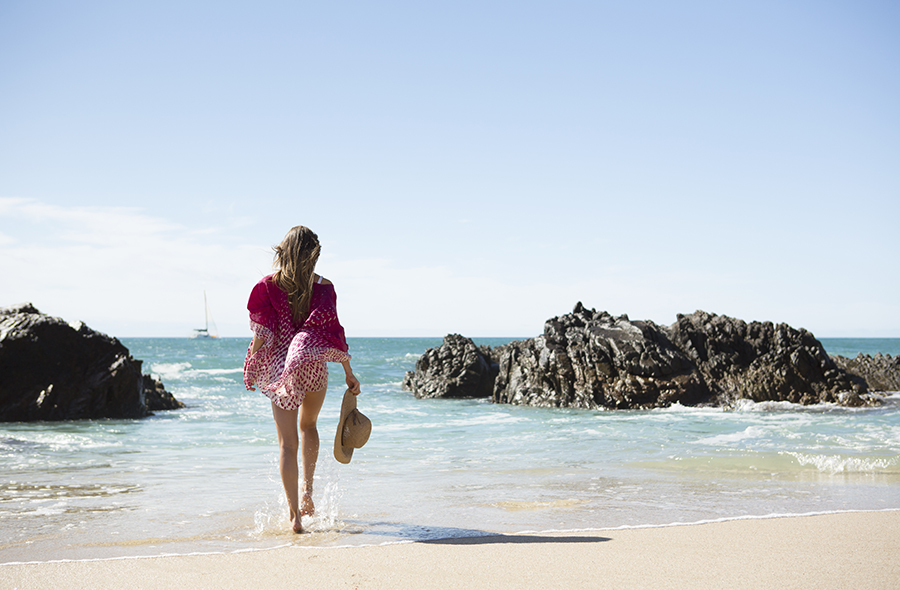 The anchor in the community is the One&Only Palmilla –  Cabo's most storied and sophisticated hotel – one of an intimate chain of nine landmarks that extends from Dubai to South Africa to Australia. One&Only Palmilla is quietly relevant: There are award winning style and refinement in Seared, the new Jean-Georges collaboration; the hotel's innovative programming brings Laird Hamilton to coach resident fitness buffs, and its spirit of elegant fun brought Diageo's world-beating bartenders to mix up an evening. And the OBO salon lavishes attention directly where it belongs – on Espiritu's owners and guests. The global reputation of One&Only Palmilla, accompanied by its decades of consistent advertising, puts this property in a class of its own.
Espiritu's private owners and guests-only Club 96 is a rub-your-eyes-and-believe-it family gathering wish list come true – a waterfront paradise of a place newly renovated to include a sports bar, big screen TVs, and game tables. Fans get an eyeful, teens have room to breathe and so do the parents who love them. There are a postcard-perfect pool, plush beachfront cabanas, and a private calm beach. The club's sous chef comes from the One&Only. The wagyu meat at the grill is sourced from the same suppliers as those at Las Ventanas. The catamaran is yours for a song. The wine is discounted and the margaritas free all day long. Members are happy. Very, very happy.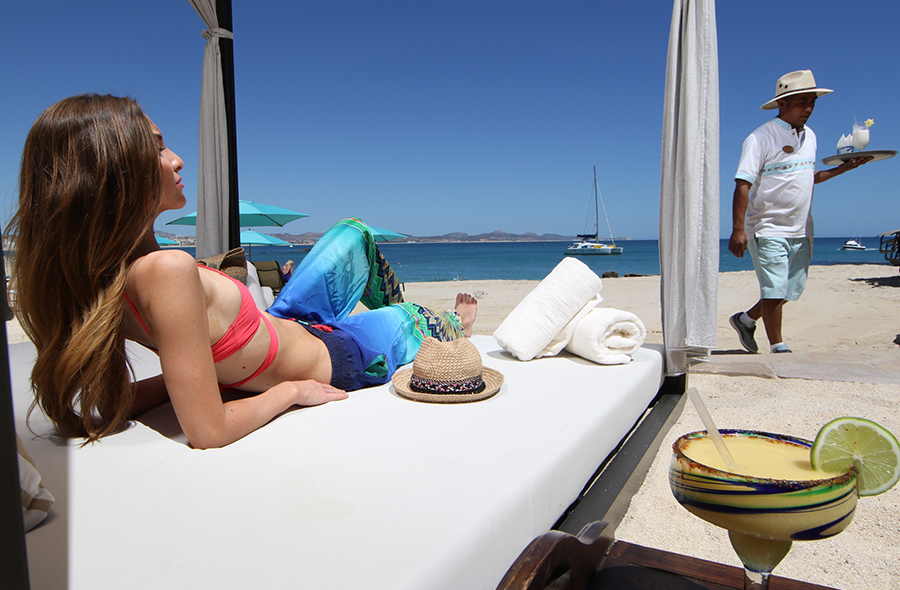 The community offers cutting edge health and fitness and ageless fun for all: Club Espiritu's first-rate facility doubles as a social hub for everyone who loves to move. There are classes for every level of ambition, from advanced cardio to pilates, outdoor yoga to spin and personal training, steam, and sauna to spa services. There are increasingly popular tennis courts, the perfect lap pool, and a playground, sports court, and game park for kids. At Club Espiritu, together and in their own tribes, parents and kids find room to move.
Amidst the parties, programming, events and getting together, sometimes owners want to be on their own, undisturbed, ungreeted, unfettered. Espiritu is a community within the community – with its own gate, it can also be one's own world. Privacy is always possible here and in the wider community, and discretion is always assured for owners. Enjoyed here is the ultimate luxury – choosing when to be one's social self and when to enjoy anonymity.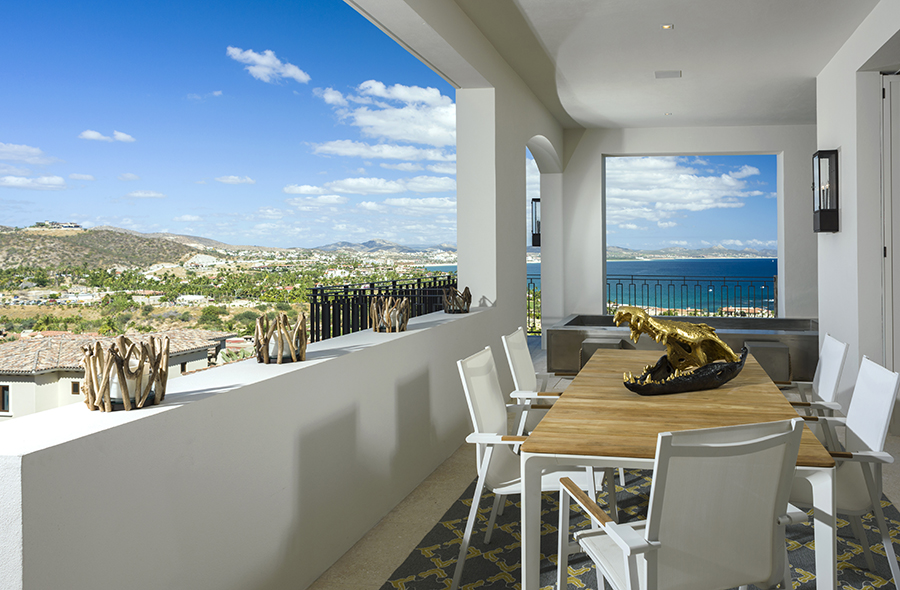 When the pioneer developers of Cabo began looking for land on which to build, they had the entire area of the capes to choose from. They chose this site – the most dramatically prominent point of land on the Sea of Cortés, with a protected bay on one side and a rocky shoreline on the other. Is it only equal? The fabled Los Arcos. Of the four original historic hotels in Los Cabos, only the one on Palmilla Bay remains – as One&Only – providing a unique continuity, infusing this story with a rich history of glamor, romance and adventure, and bestowing on the property the respect due to a legend.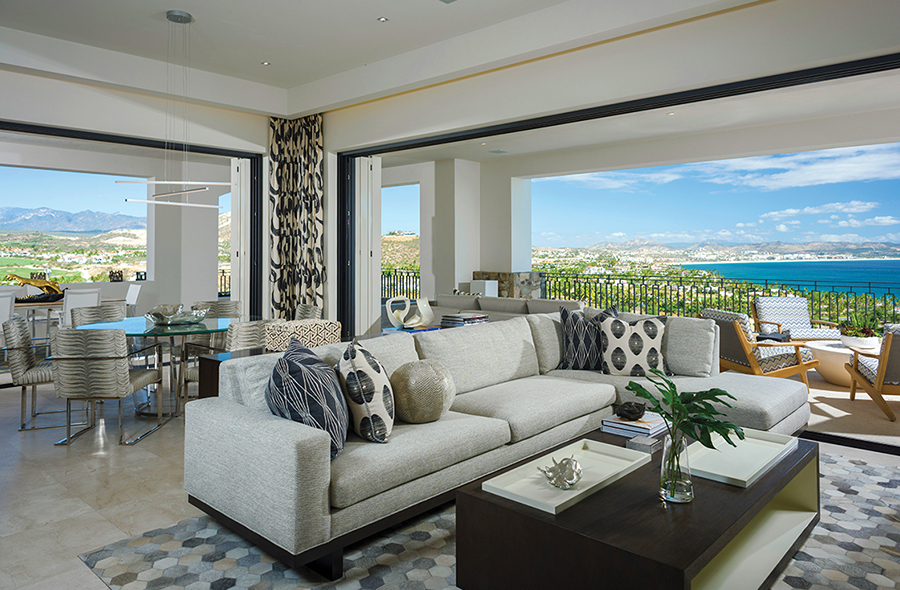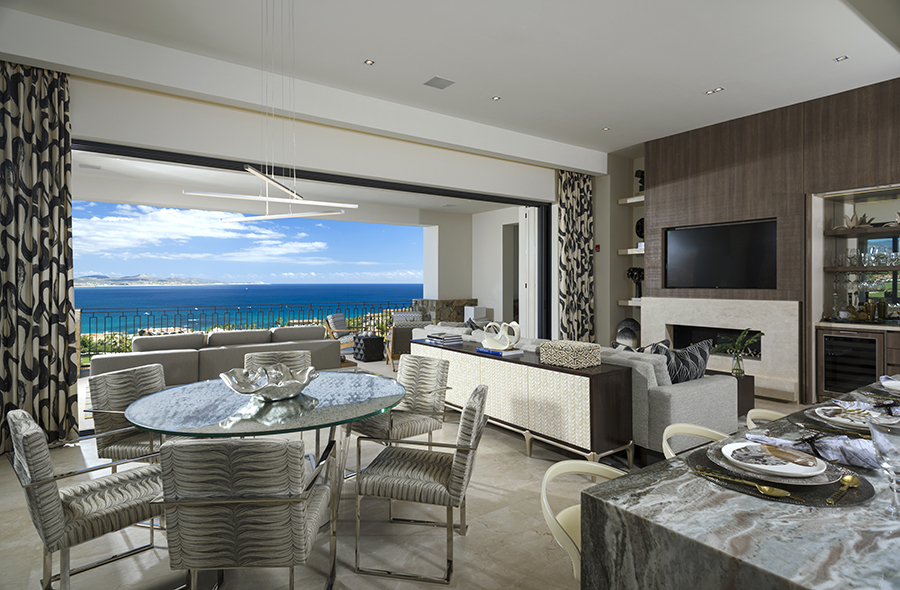 The terrain protects owners and guests; homes are nestled between mountains that filter unwanted sounds, and the elevation means that views are spectacularly sweeping – more than 180 degrees of golden mountain, vastly royal blue ocean, and rich, deep sky. Front doors at Espiritu open, and the landscape floods in, filling the space and the senses. Nothing stands between you and the jaw-dropping view. Step into a home and become one with the sky and sea; above it all and somehow so close, you can touch it.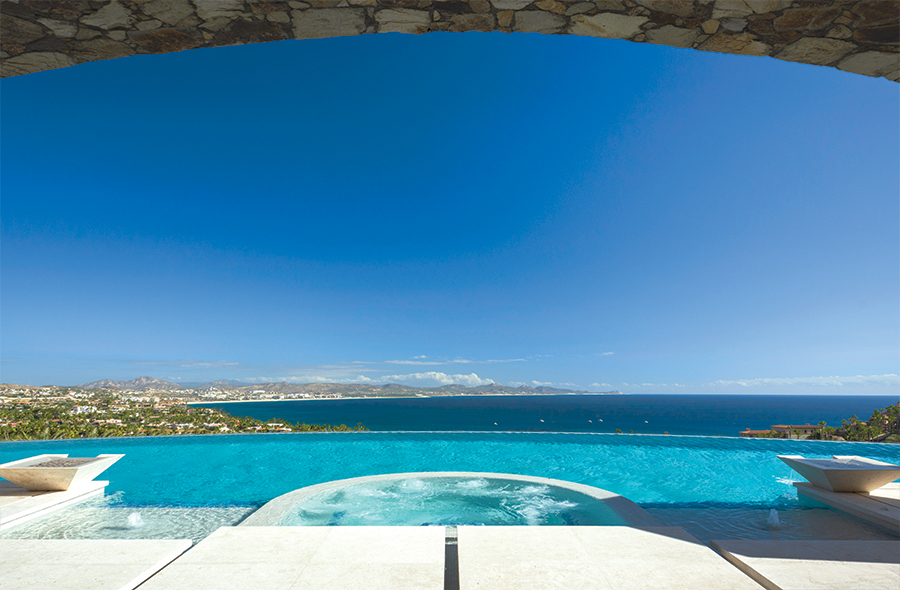 The designers of Espiritu look at every aspect of the way homes fit into the mountainside and how they relate to their neighbors, the environment, and the views, day and night. Exteriors and interiors are designed with extraordinary attention to detail. Graphic, mature plantings and landscaping ensure that homes are screened from the street, discreetly set back and nested on their sites. Outdoor colors help homes blend into their surroundings, and roofing tiles are carefully chosen so that the view of rooftops is harmonious from every perspective. Design detail extends to lighting and a knowledge of the way light transforms homes throughout the day, from the intensely deep blue water view of dawn through daytime to the sparkling lights of night. Homes are lit for morning coffee and evening cocktails; fountains illuminate, decorative sconces and ceiling lamps come on exactly when they should, moody magic settles around the pool.
The elephant on the beach in Cabo corridor is that it's rare to find safe, swimmable, unperturbed waterfront. Espiritu's private beach has the best of all worlds; the crashing waves and drama that are perfect eye candy when you're lounging in a cabana beachside, and a long stretch of calmly-perfect water await when you or the kids want to take a dip. Here is a Blue Flag Beach, which means that it has won certification from a well-established international organization that recognizes beaches that actively meet several criteria: helping the public learn about their environment, its flora and fauna; helping people navigate the area, and ensuring the safety of visitors and the setting itself. In this case, the Blue Flag Beach accreditation also means that nothing disturbs the peace in our vendor- and commerce-free zone.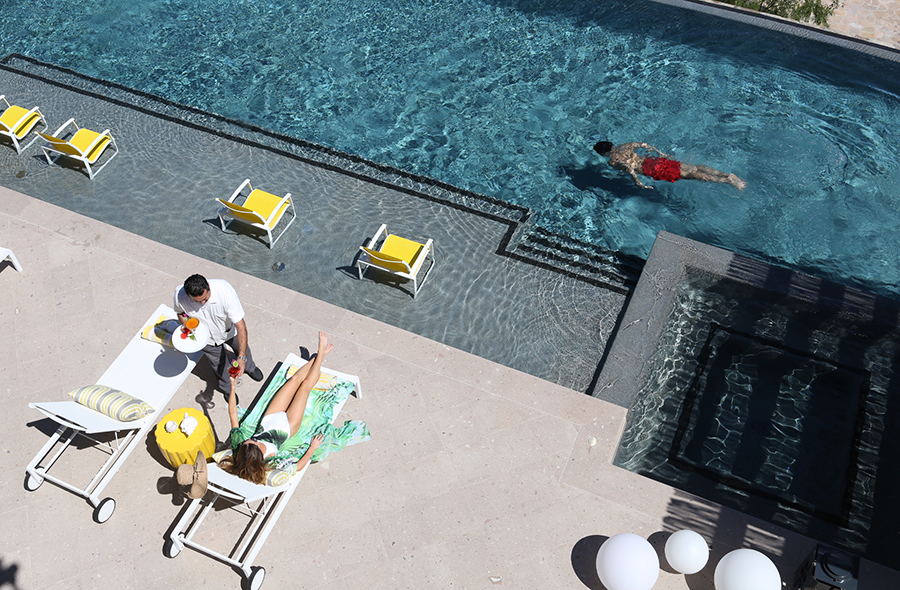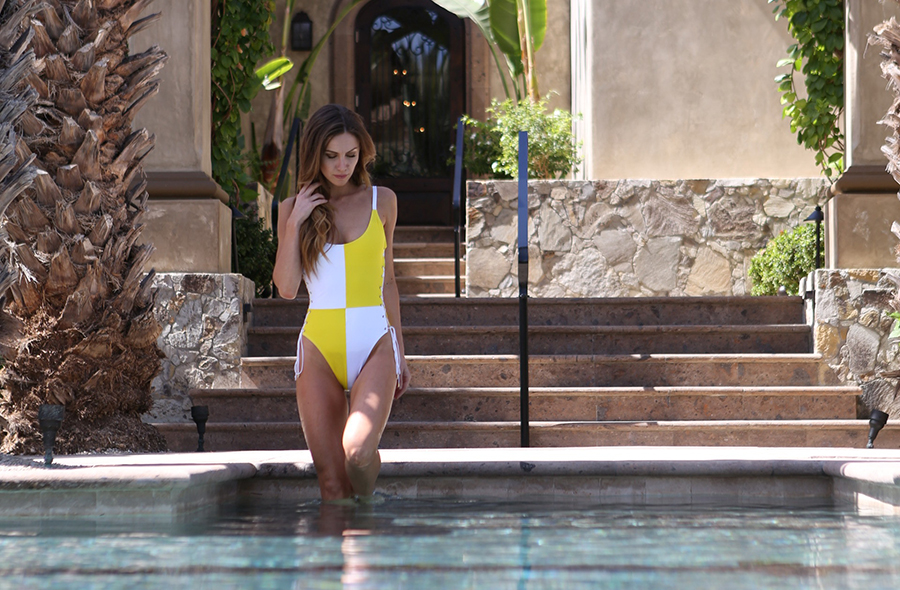 Twenty years ago, Ron Hatfield built 13 homes near Palmilla Bay and began a tradition of exceptional quality in architecture and construction that today is respected throughout Baja, the Americas and beyond. From the baker's dozen of villas on the oceanfront, Del Mar's 220 built and occupied homes now climb the community's mountainside. Together, they represent more than a billion dollars of real estate value: Resale homes are more than $3 million and homesites are $5 million and more. This is consistently smart, thoughtful, livable luxury design – learned lessons from two decades of experience and a continuous search for innovation quality around the world. Not to mention 13 staffers whose job it is to oversee the smooth hum of it all. Together, this makes the Del Mar name an absolute assurance, a validation of a smart decision – important in the corridor, where inexperienced newcomer developers and ambitious but sketchy plans have become the norm. From creating custom waterfront villas to enormous single-family compounds to condominium residences that seem suspended in thin air, there is nothing Del Mar cannot and will not do for the community.
In partnership with Del Mar, Espiritu is being developed by MSD Capital, the investment firm formed to exclusively manage the real estate portfolio of Michael Dell and his family. Dell, the founder of Dell Inc., and the youngest CEO to earn a ranking on the Fortune 500, formed MSD Capital in 1998, and the Michael & Susan Dell Foundation in 1999. MSD focuses on real estate as well as traditional publicly traded securities and public equity activities, as well as other opportunities. The foundation works globally to "identify, test, refine and grow non-obvious solutions to big, obvious problems". Del Mar and MSD assure a rock-solid foundation on which to build Espiritu.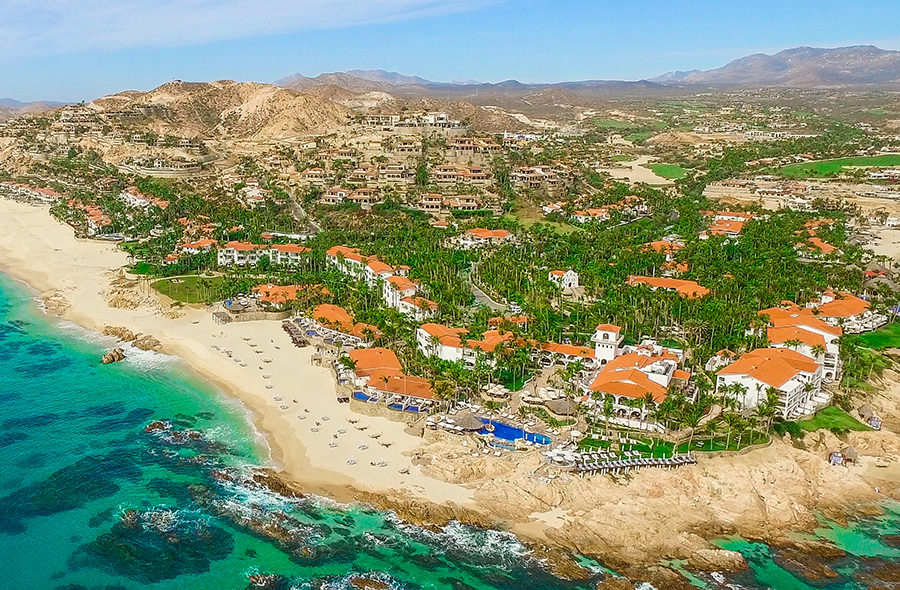 People love Espiritu because it's the world unto itself – everything they want is a stroll or a cart-ride away – and they're cared for like family. They're part of a whole – a complete, ready-to-enjoy community of social and welcoming people, and a cohesive and exciting club with generous perks and varied amenities. They enjoy both privacy and sociability; have privileged connections to the cultural and creative offerings of the corridor; and are part of an authentic, dynamic and iconic part of Cabo, one of the great resort destinations of the Americas.
TO INQUIRE ABOUT HOW TO VISIT US AT ESPIRITU AND EXPERIENCE THE ONE&ONLY HOTEL CALL 1-800-321-1967