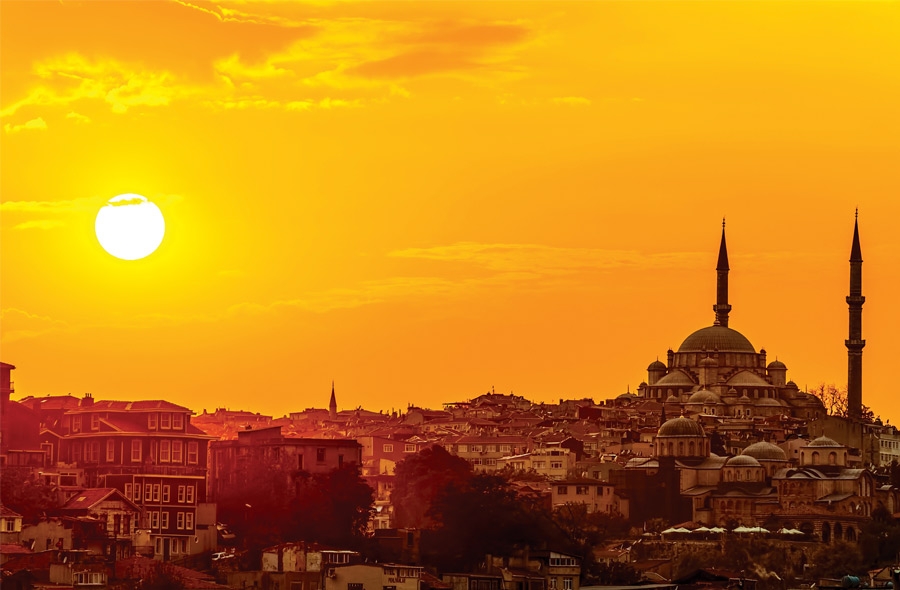 Located at the point where Europe meets Asia at the Bosphorus Strait, Istanbul is the only city in the world that connects two continents. Adventurous, eclectic and mysterious, influences from around the globe infuse this prominent worldly crossroad. Its rich history, passionate people and lively atmosphere all combine to make modern Istanbul what it is today: a premier luxury destination.
In this bustling modern city, which is built upon a foundation of Old World geography, getting around is a challenge best left to a quality luxury tourism concierge, and New Faces Travel is second to none. They'll help plan and execute an unforgettable adventure for you with patience and care, customizing it to your specifications while making the best use of your valuable, limited time. New Faces is owned and operated by passionate Turkish people inspired to guide you to the finest of what Istanbul has to offer.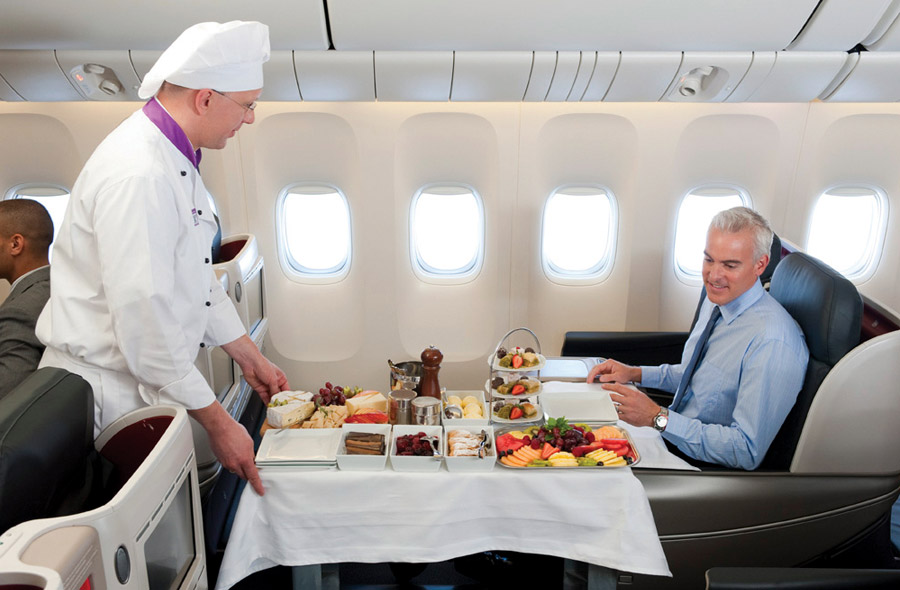 The ideal way to begin your Istanbul adventure is by traveling on Turkish Airlines, whose staff pamper V.I.P. guests down to the last detail. Their smiling faces and warm demeanor melt away the time spent on the extended flight. Your journey will include excellent gourmet meals, endless tasty snacks, a wide choice of drinks, a personalized viewer for TV or movie selections and — of course — your own cozy, reclining bed. Turkish Airlines is an opulent experience in itself, an ideal way to relax and recharge for the coming adventure.
Upon arrival in Istanbul, your adventure can include highend, world-class shopping, unique gastronomical delights, animated nightlife, and (of course) more than 2,000 years of rich cultural history — all at your fingertips. A wide array of options are easily accessible from your home base, the Pera Palace Hotel Jumeirah.
This historic luxury hotel opened its doors in 1892 to welcome travelers from the famous Orient Express. It has hosted many soirées over its long life, and illustrious guests from across the globe such as Ernest Hemingway, Agatha Christie and Alfred Hitchcock have graced its elegant halls. A truly unique hotel, it has been delivering high-level, polished and experienced luxury service for more than a century. Its splendid suites embody this refined luxury. Spacious bedrooms with exquisite antique furnishings, marble bathrooms and a separate study or entryway combine to make the perfect refuge for the duration of your Istanbul adventure.
Istanbul's long history encompasses many styles of fine cuisine, and enchanting feasts await you throughout the city. One excellent choice is Ferahfeza Restaurant in the historic neighborhood of Karaköy. As soon as you step off the elevator, you'll be greeted with a spectacular view of the city. The restaurant boasts a broad menu of eclectic Mediterranean delights, with roasted eggplant, grilled sea bass and grilled octopus being among its most popular and succulent choices.
Ferahfeza is also a popular night spot offering views of the city lights from its terrace and a robust menu of fine wine and other libations to choose from at its colorful bar. But perhaps the most prized culinary jewel of Istanbul is the renowned Matbah Restaurant. This palace of gastronomy stands out as a landmark of eclectic and authentic Turkish cuisine. Its extensive menu offers delicacies once reserved only for the royal courts of Ottoman sultans.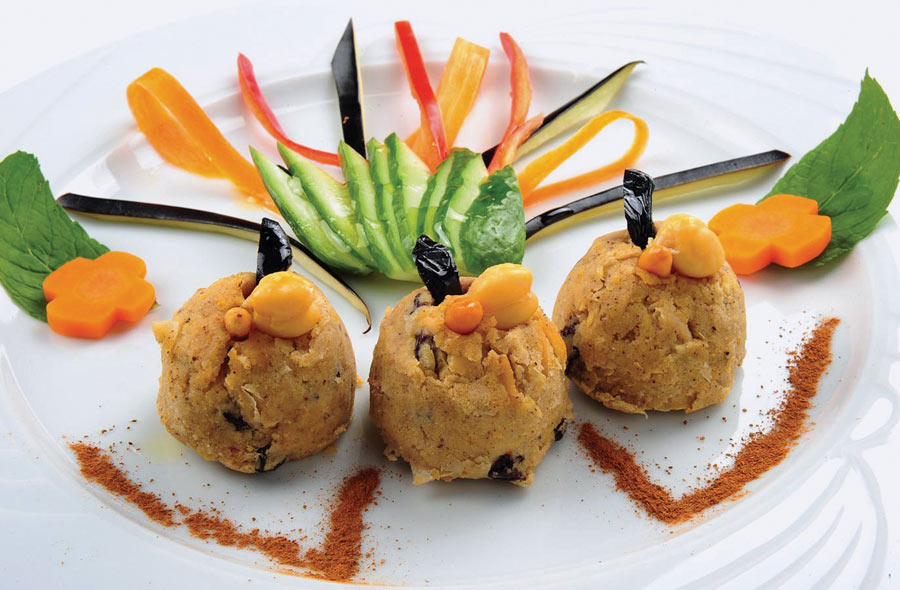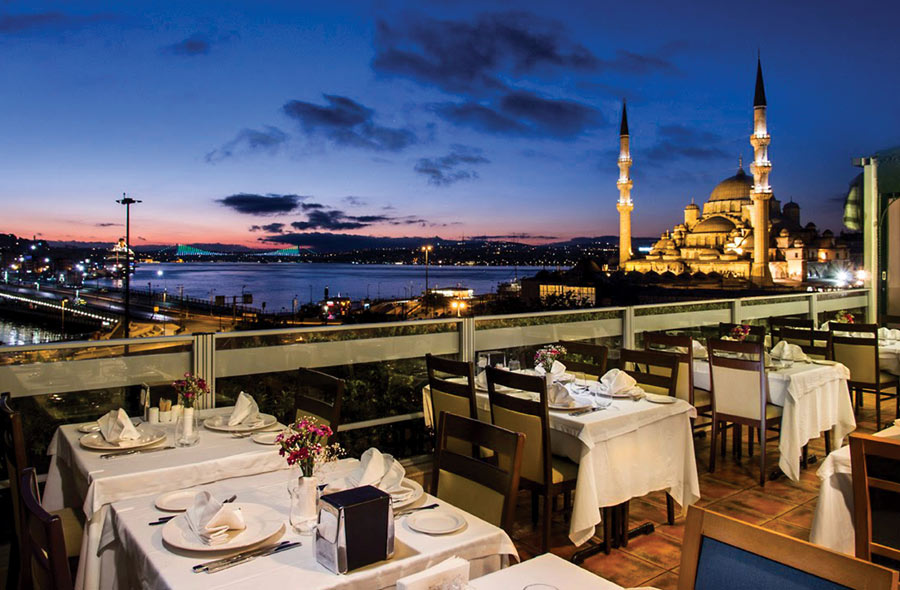 Turkish food is a resplendent experience, but more adventure awaits. Iconic structures representing more than two millennia of diverse cultural influences are just waiting to be explored. Among the most grand of these historical mysteries is Hagia Sophia. Originally a Christian church built in 537, it later became an imperial mosque.
Today, it serves as a museum of historic majesty and world importance where you can marvel at the distinct blending of architectural styles and religious imagery of this ancient holy place.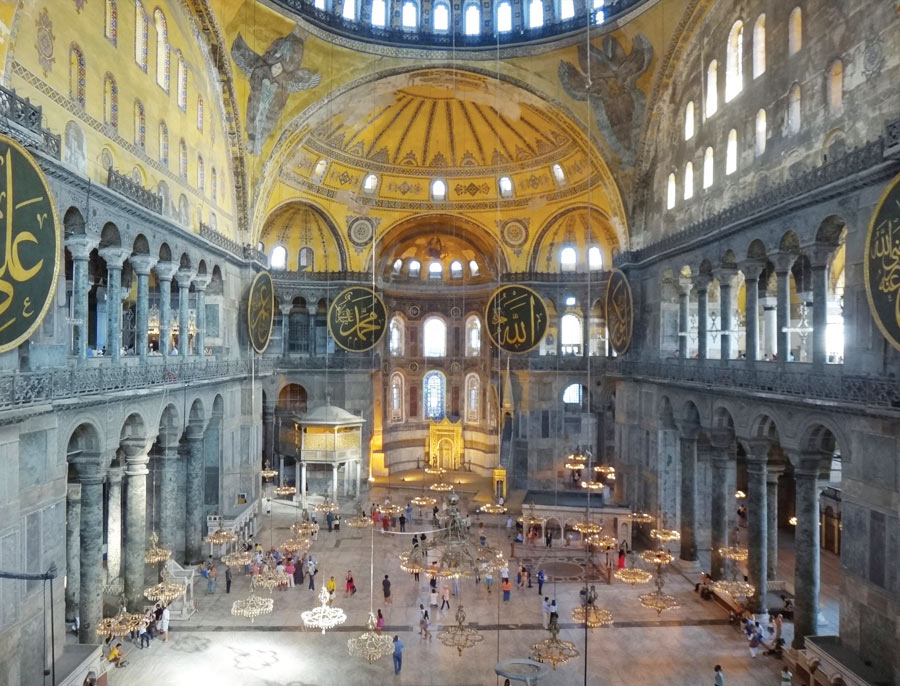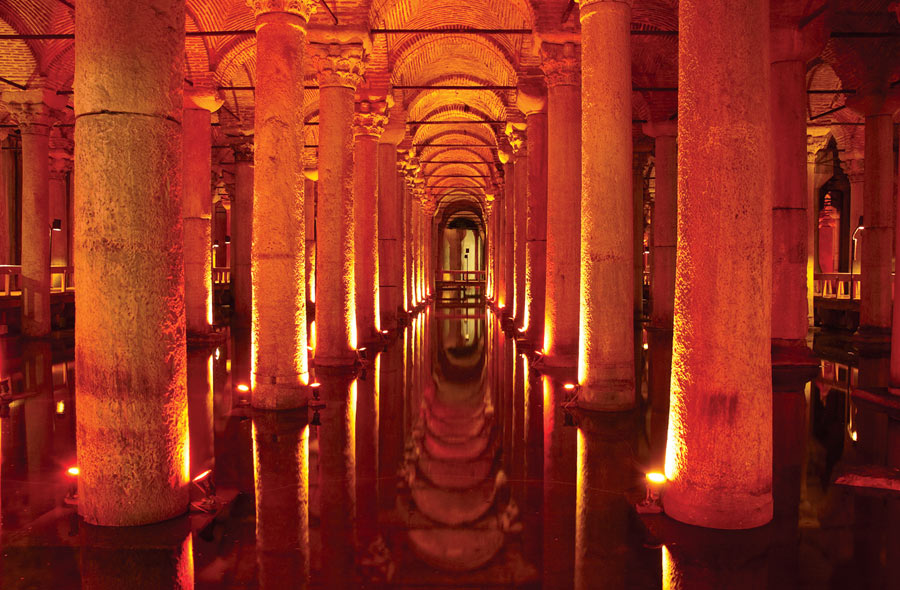 The Basilica Cistern, or "Sunken Palace," is another place of wonder. The largest of numerous underground Turkish cisterns, this 30-ft high chamber is supported by an army of large marble and granite columns, largely recycled from older ruins. The moody atmosphere is enhanced by the elaborate carvings on the columns and dramatic lighting.
No Istanbul adventure is complete without spirited shopping which spans the entire spectrum. Visiting the legendary Grand Bazaar is a visual treat to behold. In its seemingly endless sea of more than 3,000 shops, you can lose an entire day and not cover a fraction of its massive layout. For a high-level luxury shopping experience, visit Nisantasi in the Sisli district. Here you'll find numerous affluent stores and boutiques (such as Louis Vuitton, Vakko and Beymen), offering everything from haute couture to luxury designer labels.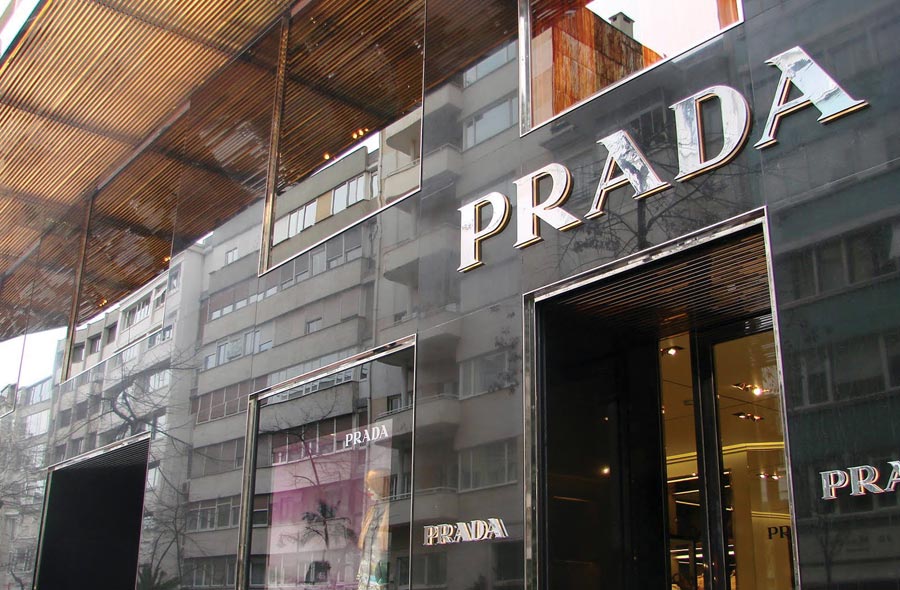 After a few whirlwind days of enjoying gastronomy, history and shopping, a perfect end to your adventure is to indulge in the cosseting experience of a traditional Turkish bath. In operation for over 500 years, the Ayasofya Hürrem Sultan Hamami is the embodiment of this tradition. Gold-embroidered Ottoman bath towels, olive oil soap bubble washes, essential oil aromatherapy massages and much more all await your indulgence. Private rituals for groups, such as a henna party, buffet of fresh fruit, traditional Turkish desserts and live traditional music can also be arranged.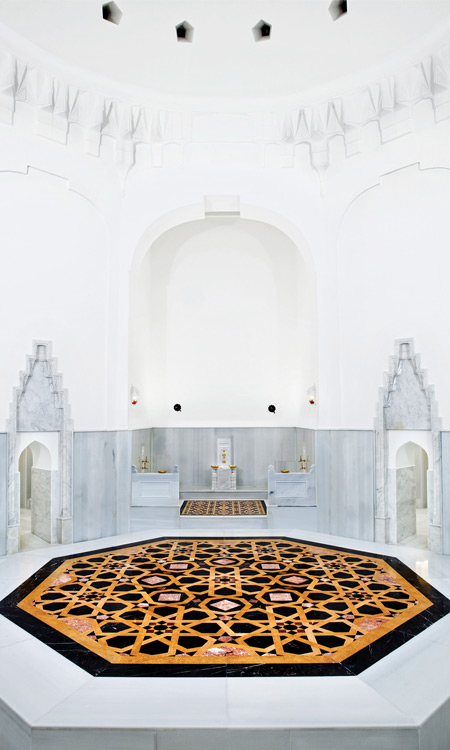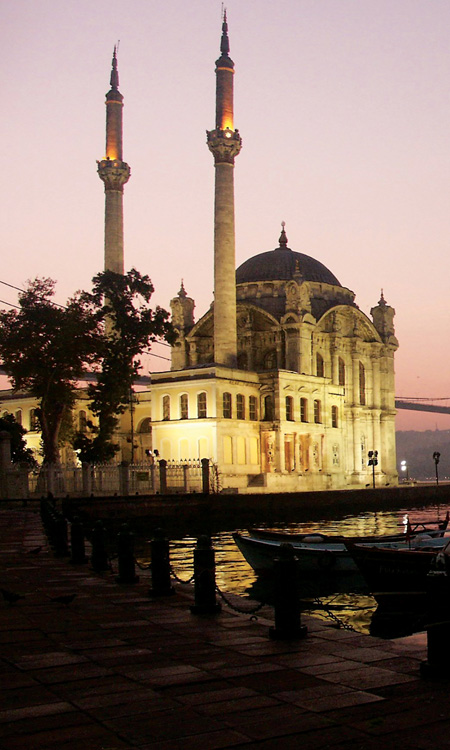 Once you're reached the end of your unforgettable adventure and you're headed back to the airport from your Pera Palace refuge, you can look forward to the quality food, rest and general pampering of Turkish Airlines once more. As you unwind during the trip home, you can reflect on your exceptional journey … and realize that anytime you return, new and different adventures will await you. Such is the undeniable magic of Istanbul.