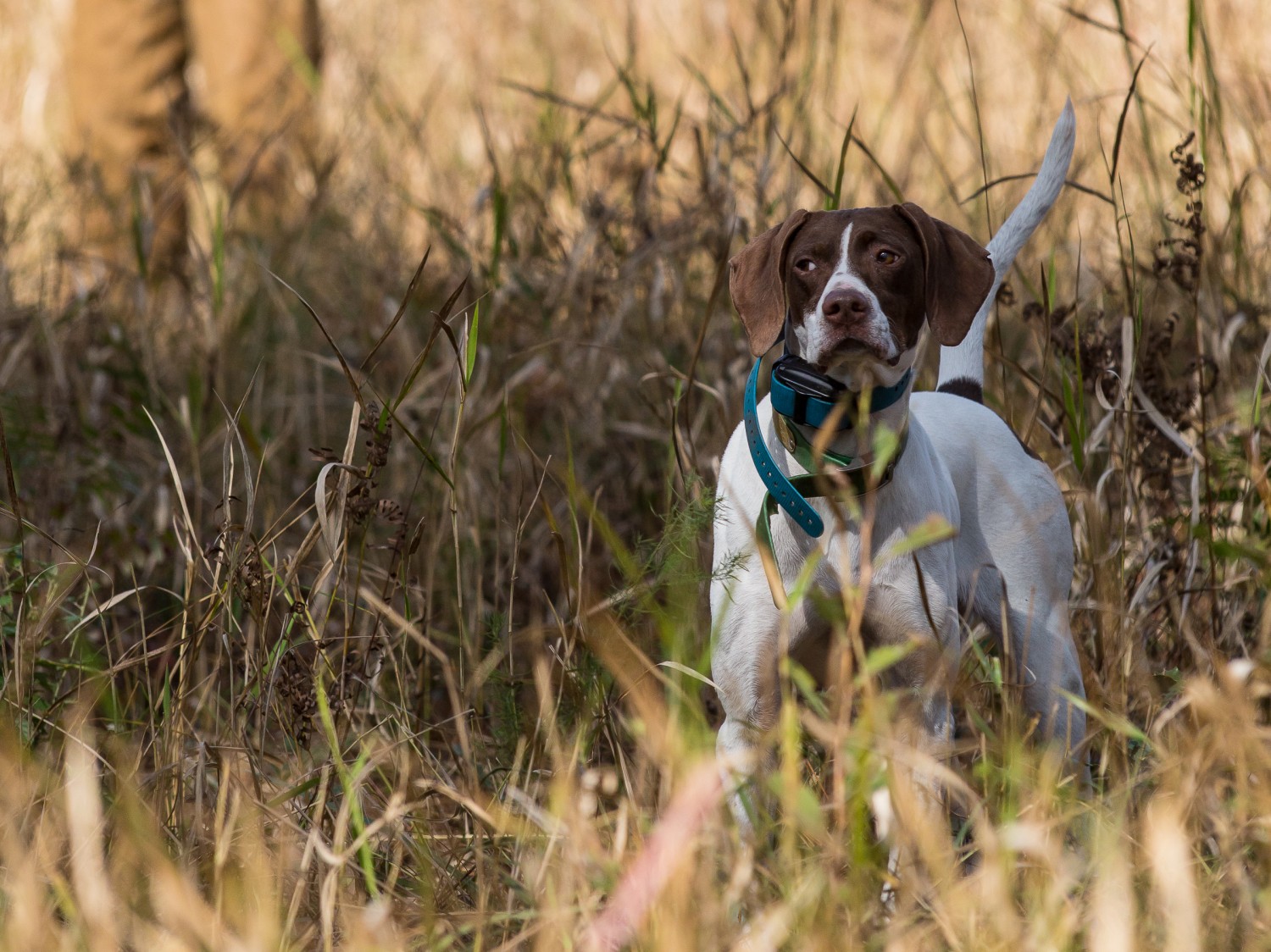 Transport yourself to a place that captures the grace, refinement, and exquisite charm of the Old South, yet maintains the convenience and ease of the modern world. The Gilchrist Club is just such a retreat. Situated on a sprawling estate that features astounding natural beauty, the club makes it easy to forget that cities like Gainesville are just a short drive away.
The perfect mix of rural retreat and state of the art comfort, The Gilchrist Club is nestled among 27,000 acres of natural splendor; woodlands and fields managed for world-class quail hunting, forests full of deer and turkey, lakes, rivers and ponds teeming with bass. And after a wondrous day enjoying those opportunities, members dine like royalty and relax in unmatched accommodations.
Membership has its privileges at The Gilchrist Club. Our hallmark is quail hunting better than it ever was in "the good old days." Expert guides manage 19 quail courses for premium habitat, which helps keep pressure to a minimum by rotating hunts, so your experience is always of the highest quality. The Gilchrist kennels are stocked with hard-running pointers that mark coveys as if they've been fitted with radar. Those pointers are backed by savvy retrievers to deliver Gentleman Bob expertly to hand. You and your guests will follow the bird dogs in jeeps or on foot, taking in the majesty of a cool Florida morning or afternoon hunt.
If you have more than quail on your menu, consider our spring specialty; a hunt for one of America's top trophies, an Osceola gobbler. The most sought after—and difficult to access—species in wild turkey hunting's Grand Slam, Osceolas are abundant on our property, and our guides specialize in putting you up close to a hard-gobbling bird. We've also got some amazing deer and hog hunting, and if you've ever dreamed of tackling a trophy Florida 'gator, we can arrange that as well.
Naturally, all that fresh air will spark a huge appetite. Executive chef Jenae Christiansen and her staff are ready to satisfy that hunger with a menu as diverse as it is pleasing. Jenae is known for bringing local specialties (often complemented by herbs and vegetables grown right on the Gilchrist grounds), together with exotic fare, into meals that are a true dining experience. In addition to Jenae's unmatched skill, our wine cellar is stocked with an impressive lineup of domestic and international vintages, and the executive bar is the perfect place to enjoy a cocktail prepared by our expert mixologist.
You'll dining experience will only be enhanced by the beauty of our Suwannee Lake Lodge; a stunning blend of warmth, charm, and class. Capable of hosting up to 50 people, the lodge also offers a bar and extensive retail outlet. The log-sided, two-story lodge is surrounded by an expansive, ground-level deck. Large windows and glass-paneled doors offer amazing views of the 126-acre Suwannee Lake.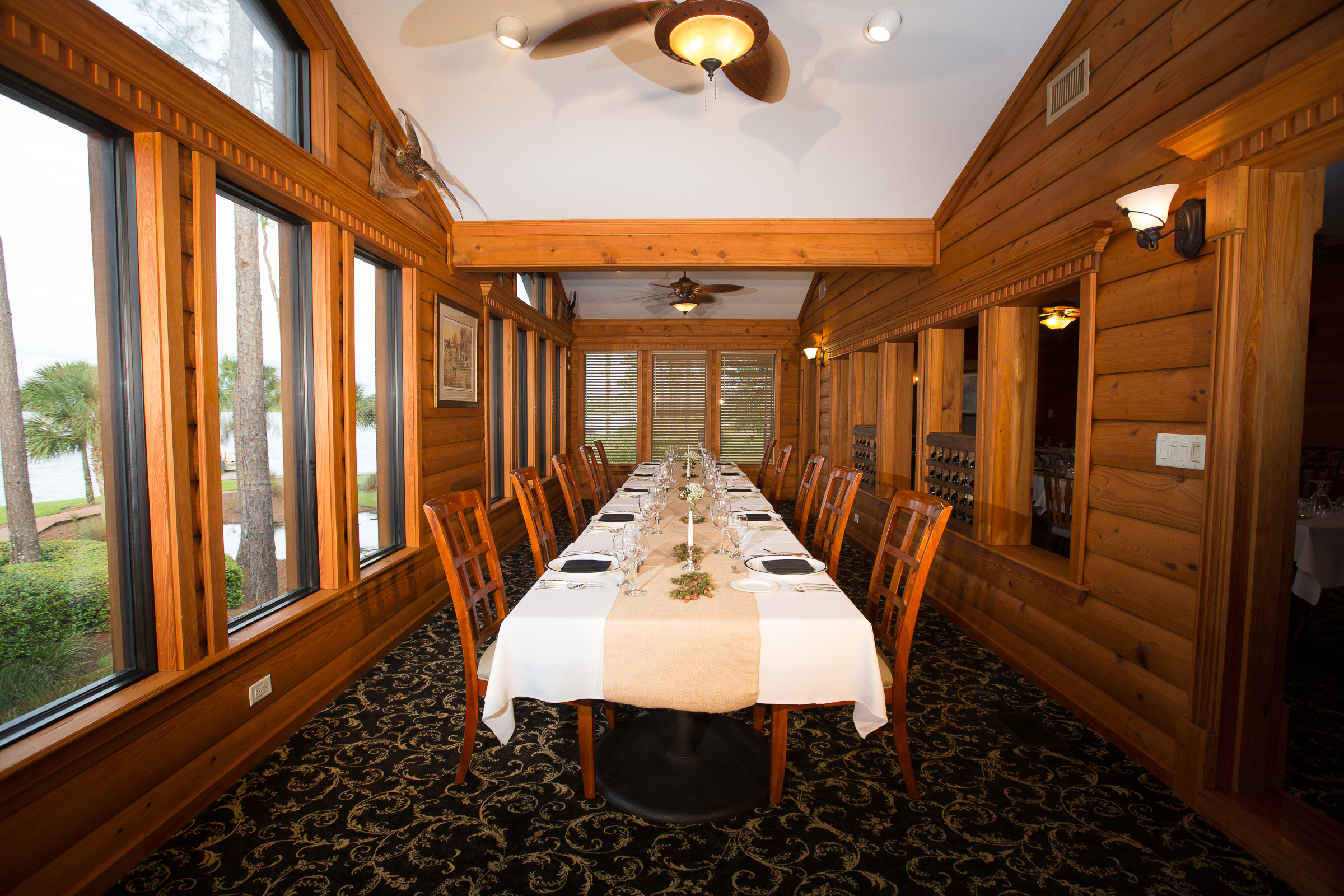 When it's time to unwind, you'll retire to one of Gilchrist's five opulent lodges, each with its own charm, yet equipped with all the amenities to insure a memorable stay. Our Cypress House, Eagle's Nest, and Sandhill Crane lodges offer four private bedrooms, while The Gator's Den and Seminole Lodges are larger, executive-style lodges. All lodges include at least one king or two full-sized beds, a spacious writing desk, T1 line and wireless internet service, armoire and private bathroom with shower, central great room area featuring leather sofas and cushioned chairs, large-screen TV with satellite service, wood-burning fireplace, game table and wet bar. Tasteful landscaping helps each lodge blend into the gorgeous natural setting, and patios offer stunning views of Suwannee Lake.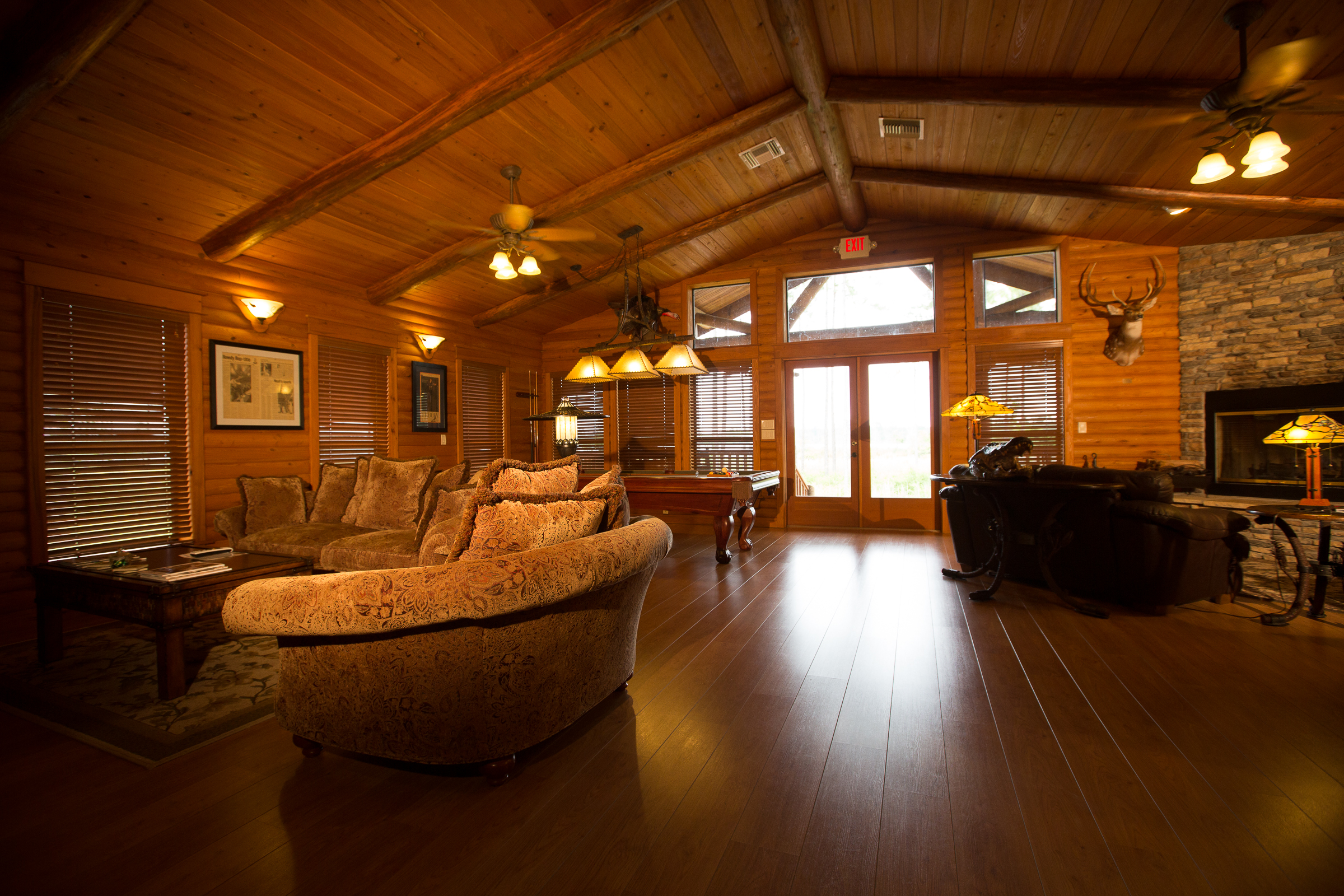 Though many members view hunting as the highlight of their Gilchrist experience, we offer so much more. There are miles of trails and roads for bicycling, hiking and birdwatching, and more water than can be explored in a boat or canoe. Did we mention the fishing? Gilchrist's four major lakes, abundant ponds, and the nearby Suwannee and Santa Fe rivers offer fantastic freshwater fishing for bass and bream, catfish and crappie. If you're looking for an amazing coastal fishing experience, it's readily available for the price of a short drive to the fishery formed where the Suwannee River meets the Gulf Coast. This area is renowned for incredible catches of speckled trout, flounder and the prized redfish. Tarpon, cobia, and pompano are fixtures in this unique area, where they come to chase schools of mullet and shad. Our guides are intimately familiar with this nearly year-round fishery and can arrange an outing that you'll not only remember forever, but want to share with your friends.
Shooting sports are growing in popularity across the nation, and The Gilchrist Club was way ahead of this viral trend. Our raised-deck "5-Stand" layout is always busy, and our 14-stand sporting clays course presents challenges for even the best wingshot. If you're a newcomer to the shooting sports, or are a veteran who wants to brush up on his skills, our Orvis-endorsed shooting school is the perfect teaching tool.
The Gilchrist Wingshooting School offers expert instruction provided by our staff of NSCA and Orvis-certified instructors. Leading the Gilchrist staff is our general manager, Bob Edwards, who served as shotgun sports manager for the NRA, Senior Instructor for the Remington Shooting Schools and chief instructor for Sporting Clays Magazine. The Gilchrist Wingshooting School provides a curriculum structured on the instinctive approach to shotgunning. Using the natural abilities of both the novice and the seasoned veteran, our program is a complete shooting system that can be used for upland and waterfowl hunting as well as sporting clays. The instructors are consummate professionals who are beside you for every shot, quietly analyzing and improving your shooting abilities.
The Gilchrist Club prides itself on being a destination for family vacations, reunions and weddings. With our ample grounds, spacious lodging, and outstanding dining, we can customize an experience that your clan will talk about for years to come….and want to repeat as often as possible.
For our business clients, our meeting facilities are hard to replicate in such a quiet, pristine environment. We know that the best business retreats combine a comfortable, tone-setting ambience that inspires creative thought, invigorated goal-setting, and a team building atmosphere. We're experienced enough to help in creating an agenda, but our true talent lies in offering the setting and support that helps you develop the kind of team effort that can propel your company to the top of its field. Our newly-remodeled Deer Run Meeting Facility has been fitted with state-of-the-art audio and video equipment to create the perfect blend of comfort and high-tech capability.
Regardless of the reason for your membership to Gilchrist, we're certain you'll be more than satisfied with your investment. This rare gem combines an abundance of natural beauty with facilities that will instantly put the most discriminating member at ease. Our expert and accommodating staff works overtime to insure an amazing and memorable experience, all in a part of Florida that few are privileged to enjoy.
The Gilchrist Club provides private airport pickup at the local Cross City Airport, Cross City, Florida (KCTY) which is only 30 minutes from the club, or Gainesville Regional Airport (KGNV) approximately 45 minutes away. Call the club in advance to arrange for airport pick up.
For additional information on exclusive membership at Gilchrist Club, please call us direct at 888-535-4868 or see us online at gilchristclub.com