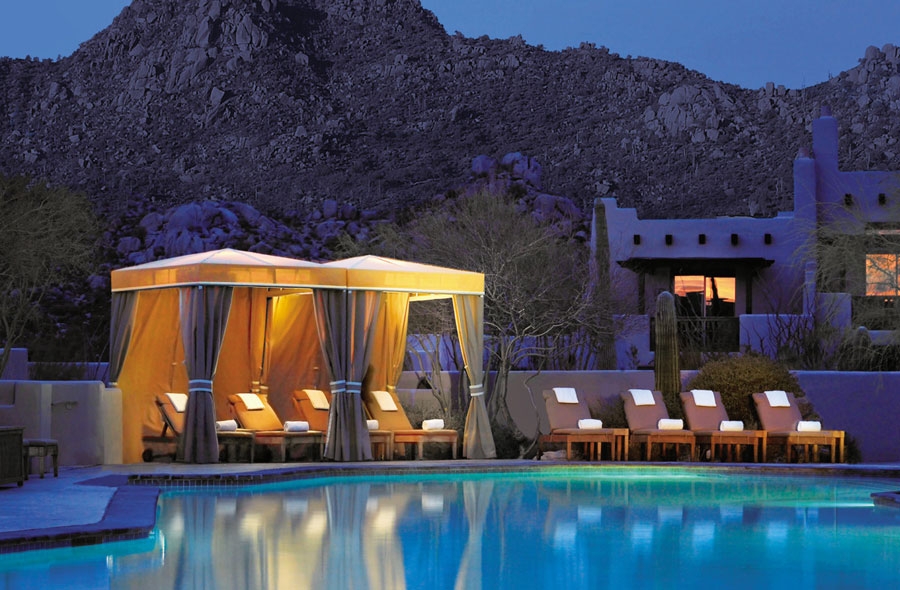 There are some undisputed truths that translate into any language, any culture and any nationality. It doesn't matter what you do for a living, what your net worth is or what your political, environmental or religious beliefs are, it's pretty much held in universal agreement that summer does not last long enough.
How do you pack in all you want to accomplish during the brief and fleeting summer months, and yet sill be able to relax, recharge and rejuvenate your mind and body while spending the quality time with your family or friends that everybody craves? Well, Four Seasons Resort Scottsdale at Troon North wants to make sure you have every opportunity to squeeze one last weekend of fun out of the Summer of 2015, and almost the entire luxury resort spa in the high Sonoran Desert of North Scottsdale, Arizona is offering ways for you to end the summer with a bang of opulence, relaxation and incredible value from August 27-31 during the "End of Summer" promotion.
This particular Four Seasons resort in the high desert in North Scottsdale, Arizona is a true sanctuary, so when you are on property for this final fling weekend extravaganza, there really is no reason to leave the property. I might suggest starting, and ending your stay during this weekend by visiting The Spa at Four Seasons Resort Scottsdale, where you will receive a complimentary upgrade from a 50-minute treatment to an 80-minute therapy session, simply by mentioning the "End of Summer" promotion when you make your appointment. Not that you couldn't spend your entire weekend lingering at the spa, but most likely there are others in your group looking for some custom-made fun of their own, and the activity team at the resort who designed and crafted the list of options and events for the kids throughout the weekend did an incredible job of creating things kids simply love to do. It's all about having fun on this weekend, and The Kids For All Seasons children's camp is complimentary, and open daily from 9:00 am to 5:00 pm. The itinerary is extensive, detailed and rotating daily, but highlights include a Friday night Pajama Jam movie night, as well as a Carnival on Saturday morning with cookie decorating and a bounce house.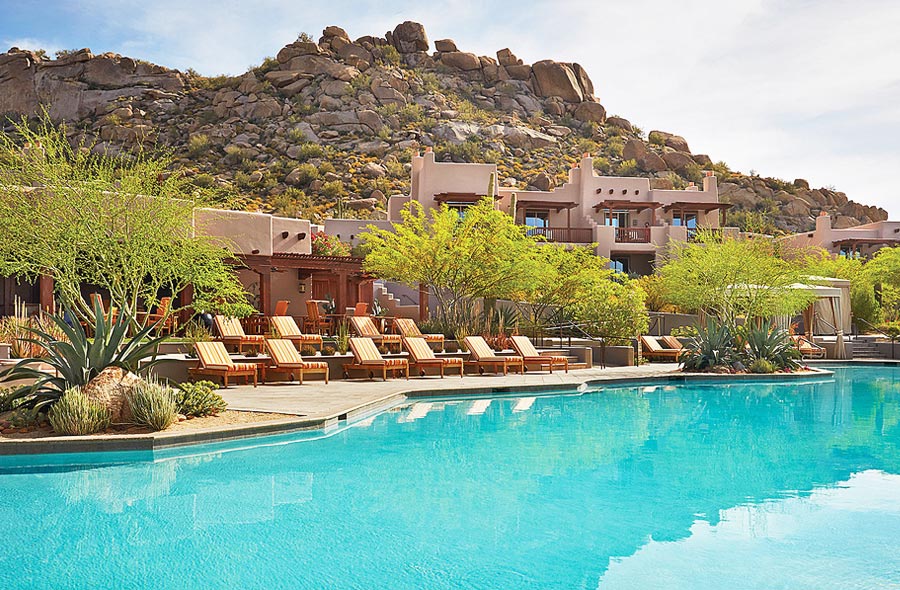 The pool will be a hub of activity the entire weekend, and with almost guaranteed sunny skies and hot temperatures in this part of the country, use this last weekend of the summer to make sure you are taking a nice glowing tan into September with you, as the cabanas are complimentary at the pool during the day on this weekend.
The weekend will commence at Proof, an American Canteen with a "Backyard Barbecue" that includes live music and and a tap takeover that that will feature six local Arizona beers. On Saturday evening there will be a three-course beer pairing dinner, and on Sunday Proof is hosting a beer-inspired "breakfast for Dinner" special.
For wine lovers, Talavera and Onyx Bar & Lounge has you covered all weekend long, as they feature what they call "Summertime R 'n' R", which offers a wide selection of Rose and Riesling wines you can enjoy by the glass or the bottle. Talavera is the renowned signature restaurant at the Four Seasons Scottsdale, and you can experience for yourself why it is a destination for so many people in the Phoenix/Scottsdale area each weekend. Talavera has a marvelous three-course "Savor the AZ Summer" menu specially selected for this weekend for parents to enjoy while the kids are off doing their activities.
The Four Seasons Scottsdale At Troon North is where cosmopolitan culture combines with western lore, and on this festive and final weekend of the Summer of 2015, you can enjoy a world class luxury resort and all the activities, events and incredible value of the End of Summer promotion. Rooms are starting at just $179, so book now to guarantee you end the summer in style.
I guess it ultimately is inevitable. Eventually we all do have to bid adieu to summer, and since that is the case, you might as well do it on your own terms, and milk every bit of enjoyment and satisfaction and pampering and service out of it in Four Seasons style with the End of Summer at Four Seasons Resort Scottsdale at Troon North.
Four Seasons Resort Scottsdale
480-513-5039
Farewell to Summer Room Rates Starting at $179.00