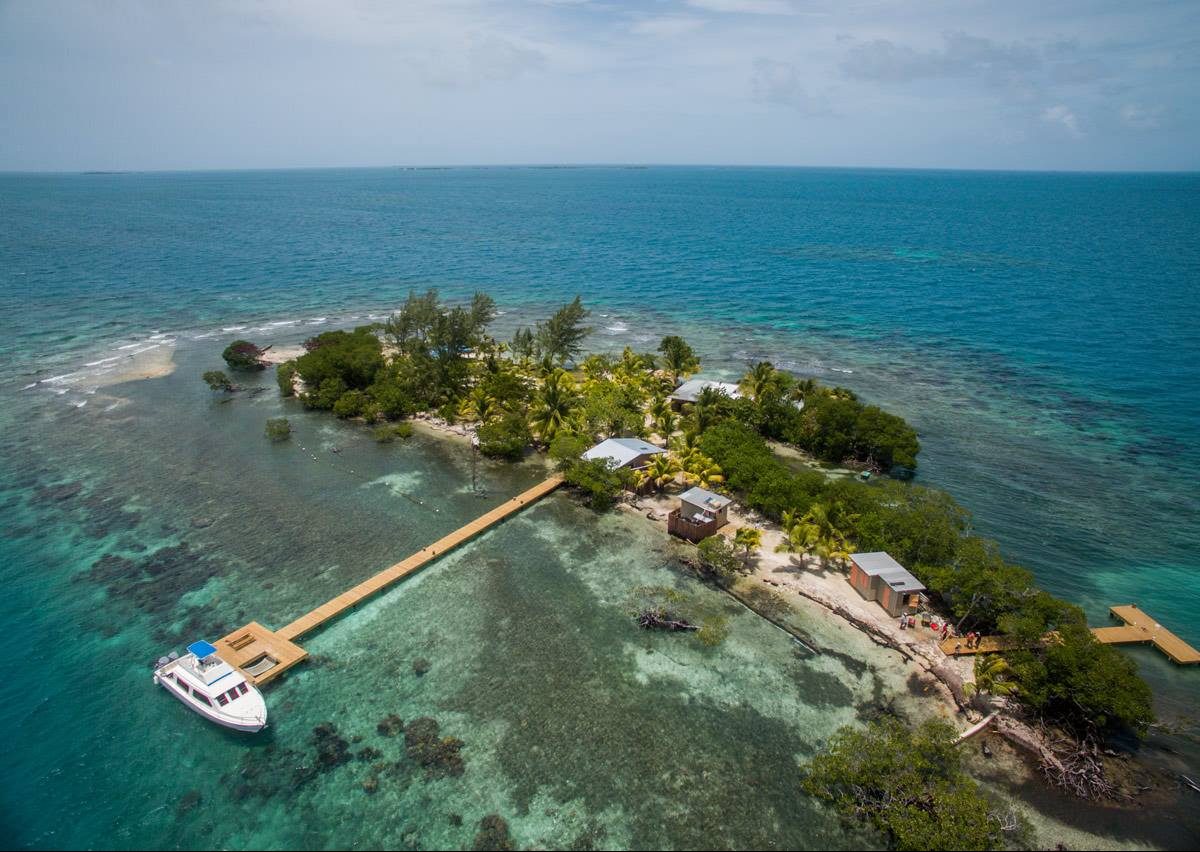 Just a short 8-mile boat ride from the docks of Belize's Turtle Inn resort lies a private island designed to take guests to a secluded place free from the noise. Coral Caye is one of the Family Coppola's Hideaways luxury beach resorts. The completely privatized island is the ultimate getaway for your first expedition after stay-at-home orders loosen. The two-acre island is ideal for romance, reconnection, relaxation, or reunion.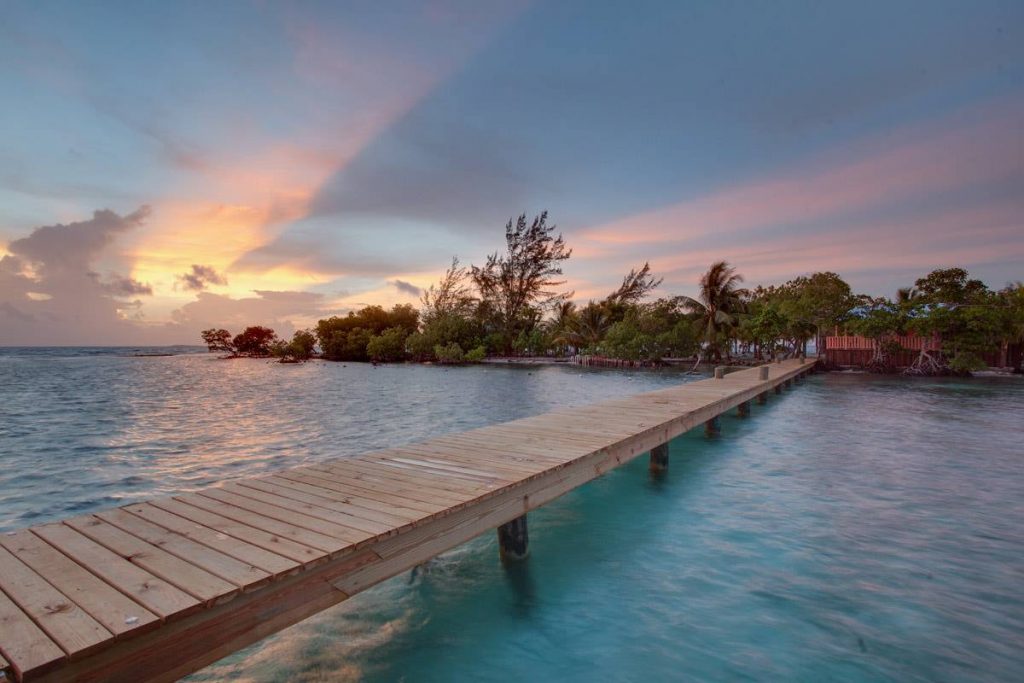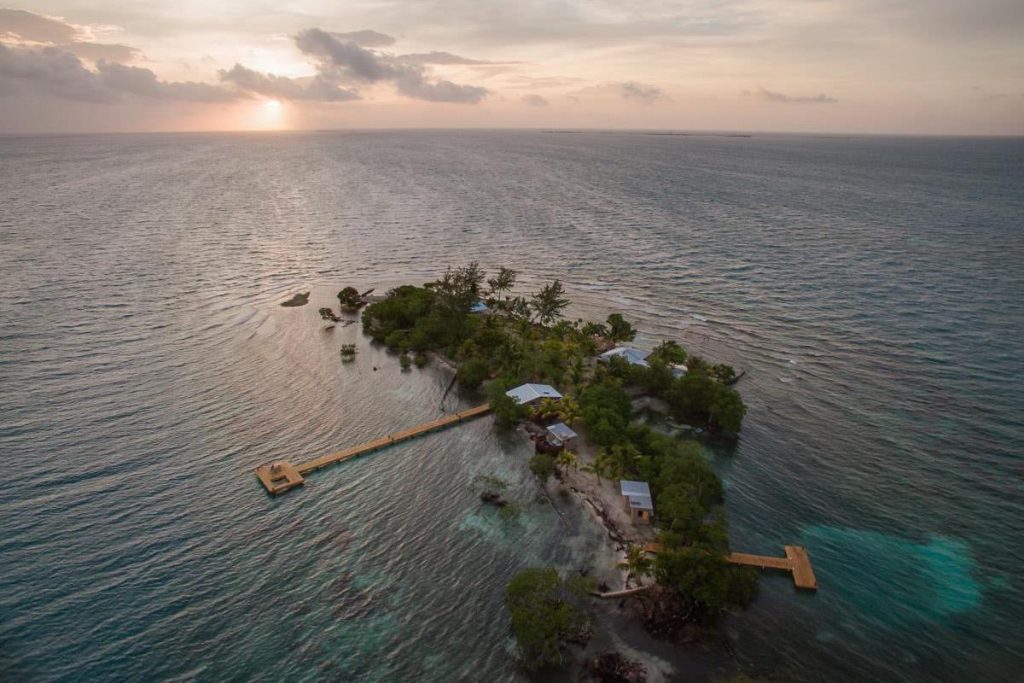 The bespoke experience can be tailored to your requests as the entire island, complete with two cottages and a great house, is always enjoyed by only one party at a time – whether two or twelve people. The complete privacy allows you and your traveling companions to do as little as you like, however there are many activities to fill your days.
Dive into marine-rich, crystal blue Caribbean waters that ebb and flow above the Belize Barrier Reef. The hotel houses equipment to fish, snorkel, paddleboard, kayak, and canoe with hundreds of species of fish, sea horses, sea turtles, and other forms of sea life that live in waters of the famed World Heritage Site.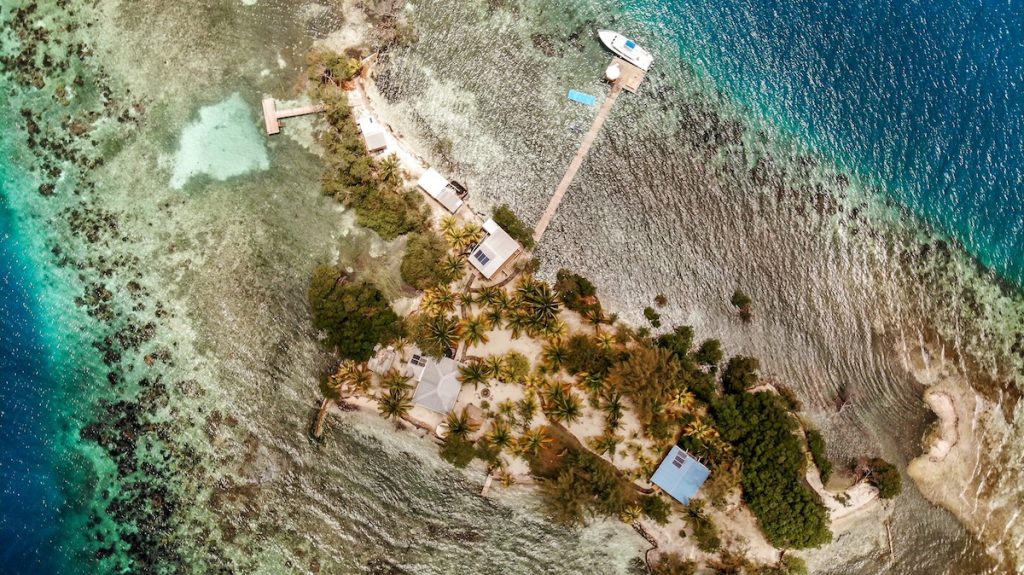 Along with your own white-sand beach set amid exotic palms and a forest of mangroves, guests can enjoy: the sights and sounds of exotic birds, hammock naps, camping, board games, musical instruments, and a sea-facing porch to take in the sound of the ocean breeze with cocktail in hand.
The island is home to two cottages that feature a coastal design, open air spaces, natural woods, and beachy tones further elevating the therapeutic ambiance of the experience. Seahorse Cottage is the original dwelling on the island. With two rooms and one bathroom, the Seahorse is perfect for housing extended family and friends as the newest dwelling, the Coral Cottage, is the main-stay ideal for couples and families with young children. It features a breezy living area and that front porch we mentioned.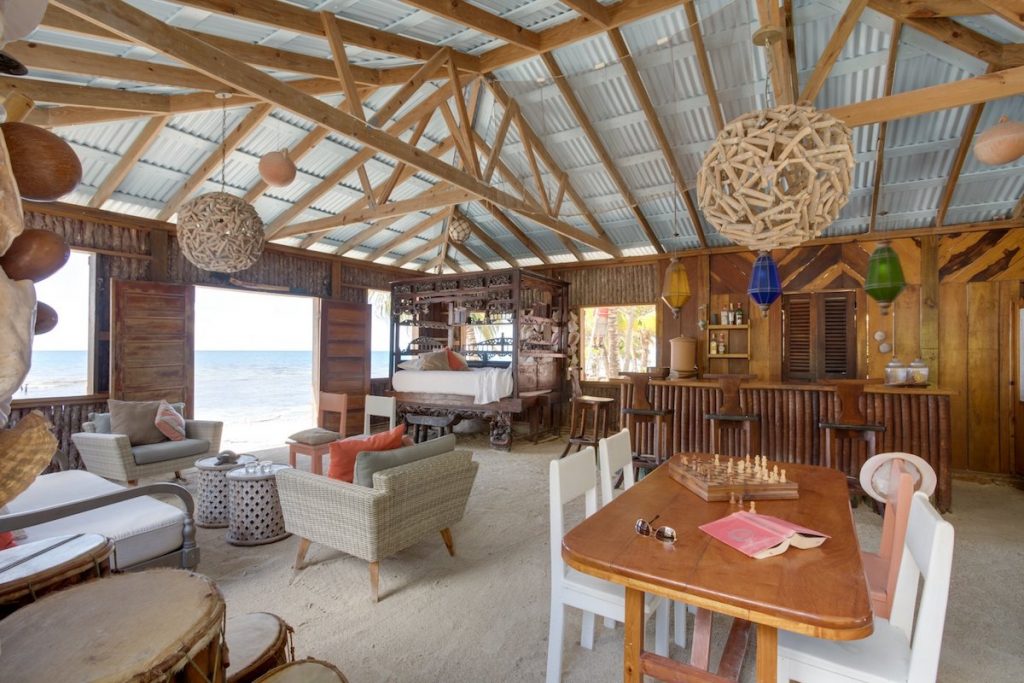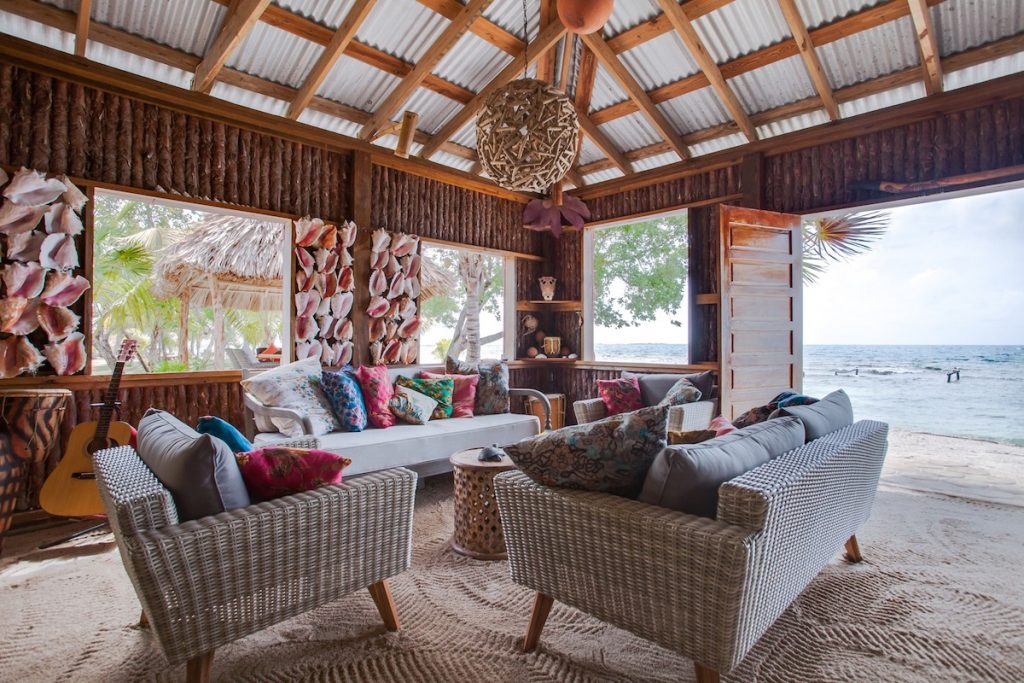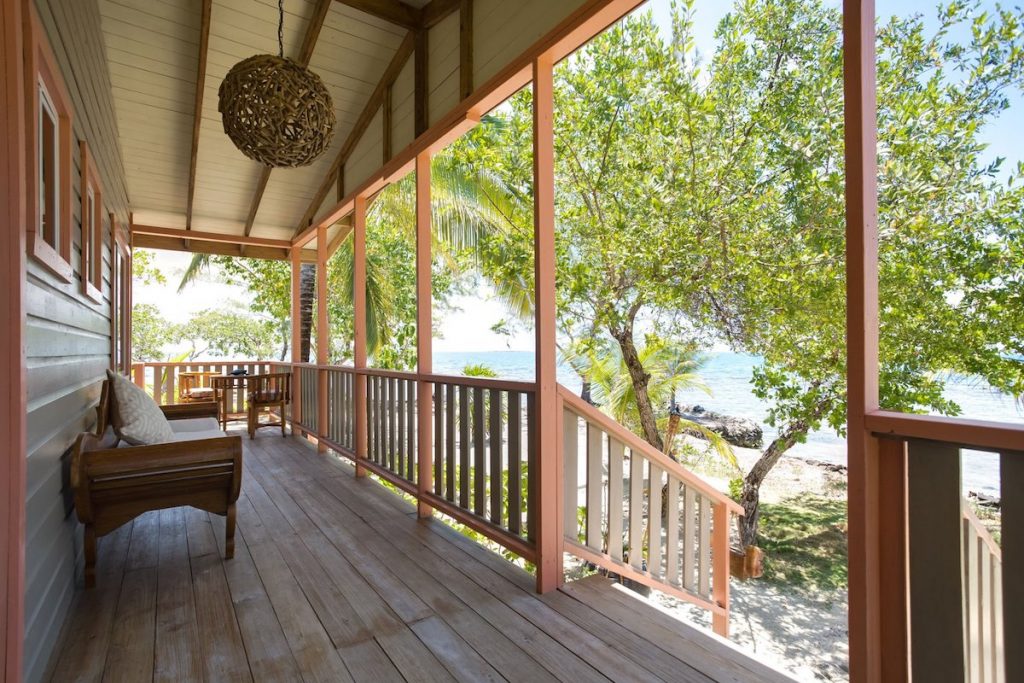 A central Great House has a sand floor indoor/outdoor living area that opens up to the beach. This dwelling features a full bar and allows guests to gather together for meals, music, games, and good times.
Additional features include an on-call caretaker that will schedule off-island excursions along with on-island meals; the option of a private butler and dedicated private chef to cater to your every whim; in room spa treatments; an outdoor playground; and a resident hound named Goldy (the island is pet-friendly so bring along your fur baby).
While Coral Caye is the ultimate laidback retreat, there is plenty of island hopping to do via the island's private boat. Sail off to Lark Caye, Long Caye, Bird Island, or Mojo Caye for unique adventures.
For more inspiration, check out this video of Coral Caye.