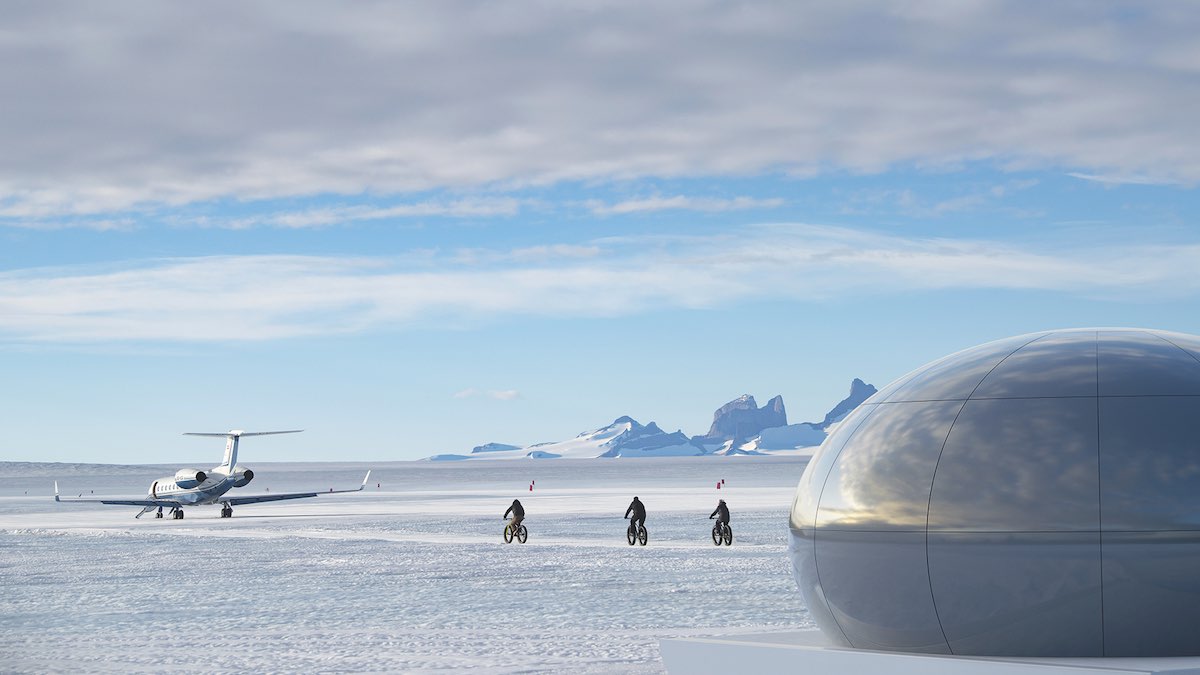 Glamping on an other-worldly level in the vast landscapes of Antarctica? Space-age sky pods surrounded by a seemingly endless unexplored wilderness will soon become a reality in November of 2022.
White Desert Travel will unveil Echo, a sophisticated eco-camp experience developed to give tourists a luxurious experience. Situated within a quiet vast solitude and encircled by pitted rock formations, Echo reflects the new vision of exploration, and is quite possibly the closest you can get to feeling as though you've escaped planet earth without physically leaving it.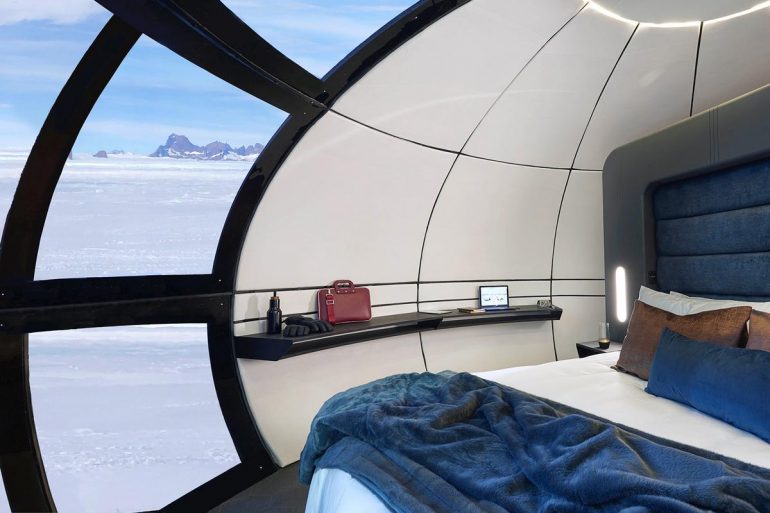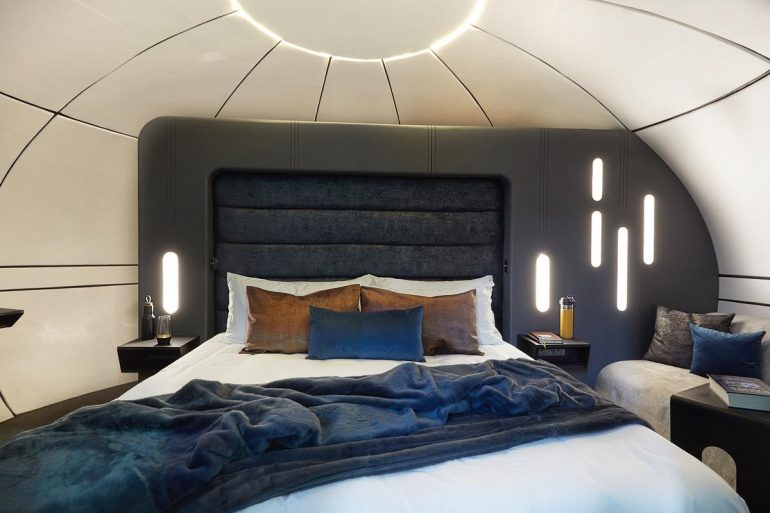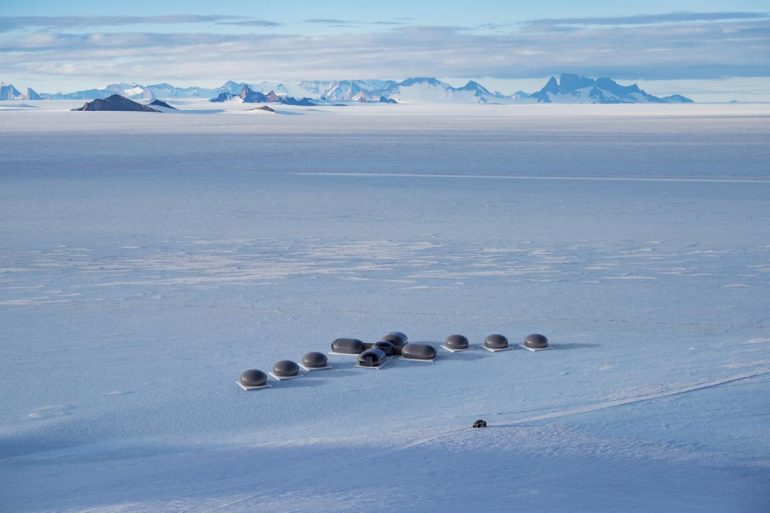 Each of the space-inspired sky pods will be crafted from premium composite fiberglass, fitted with luxurious furniture, space-age accessories, and will provide accommodations for up to two visitors. Each pod will also include unique rare photographs shot from the International Space Station by colonel Terry Virts, a previous space-commander and White Desert guest. Additionally, adventurers will have accessibility to palatial communal areas, which will include a modern central living area, a stylish dining room, and thermal shower pods.
Echo will have six heated lavish ensuite sky pods with floor-to-ceiling glass windows, allowing guests to take in the breathtaking scenery of the arctic realm. Each individual unit is fashioned and equipped with high-quality furnishings, as the cutting-edge technology influenced by space make these sky pods an unforgettable luxury boutique retreat.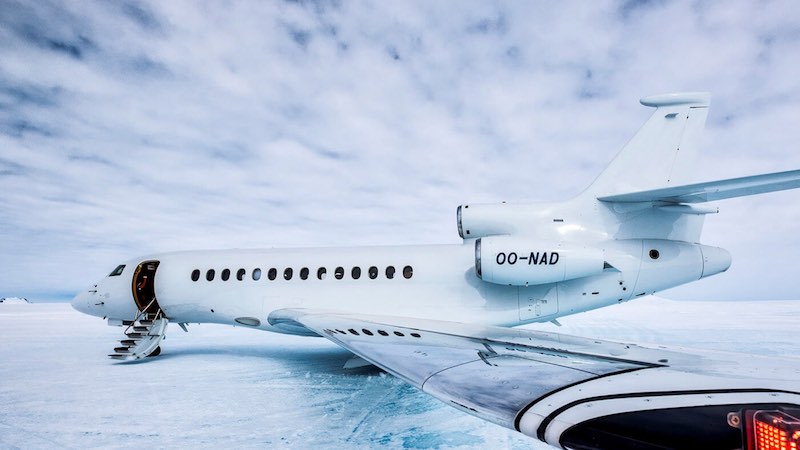 Apart from the revolutionary pods, the camp will have an experienced staff of renowned chefs, guides, and private professional Antarctic-tour consultants who will assist up to 12 guests to explore at their leisure. Guests may participate in sports such as snow biking, skiing, and 4×4 arctic truck driving in the days that follow their arrival, as well as escorted trekking, ice climbing, and mountaineering expeditions. A wildlife photographer's dream, each trip is a bespoke customized tour that will include a variety of activities and landmarks, such as a visit to the neighboring Emperor Penguin colony, adding to your bucket-list excursion to the South Pole.
The once in a lifetime journey begins in Cape Town, with passengers boarding an exclusive chartered private aircraft to their stunning remote destination. They are greeted upon arrival with a signature martini shaker filled with 10,000-year-old ice in the property's private lounge. The five-day all-encompassing experience begins at $780,000 for a party of 12 people or $65,000 per person for single individuals.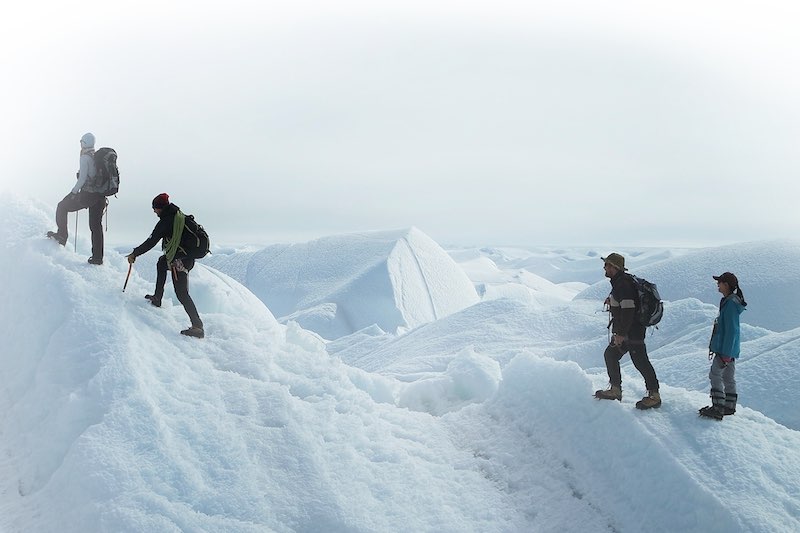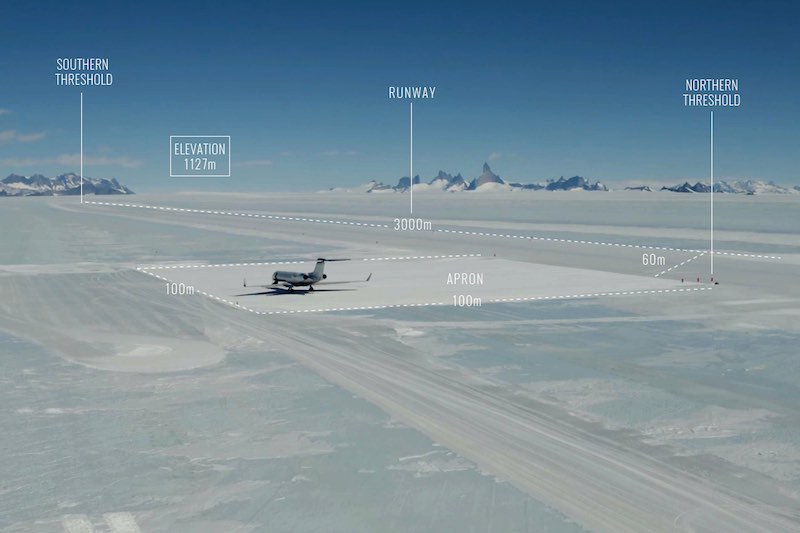 Echo combines ultra-luxury with a once-in-a-lifetime trip on the 7th Continent, and like all of White Desert's camps, is intended to be demolished with as little impact as possible on the Antarctic terrain.