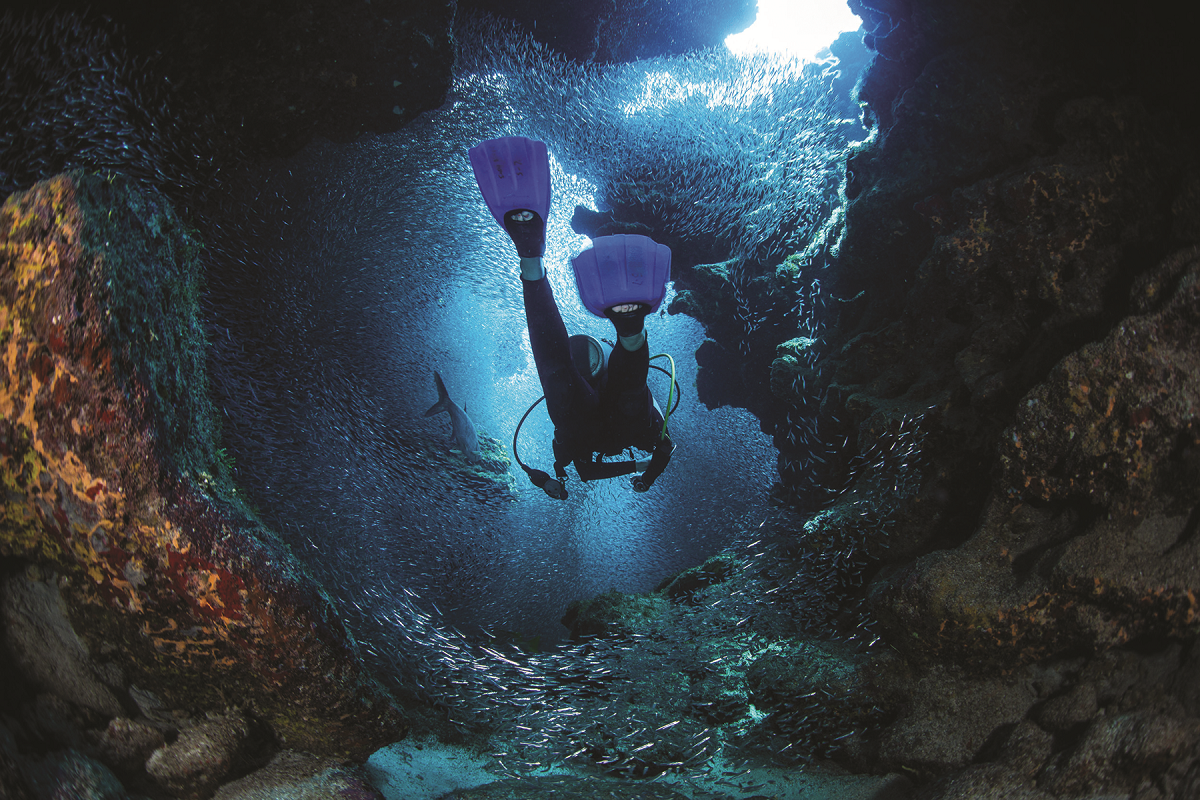 Are the stars aligning for a resurgence in seafaring luxury geared towards the richest people on the planet? What recently I observed in Cayman's marinas indicates an affirmative trend; attracting stylish multimillion-dollar recreational vessels, the islands stand at the ready for the increased revenue and prestige such fleets bring the islands. Grand Cayman, largest of the sister islands, is home to the capital of the Caymans, George Town. This cosmopolitan hub bustles with chic eateries, high-end shopping, art galleries and museums.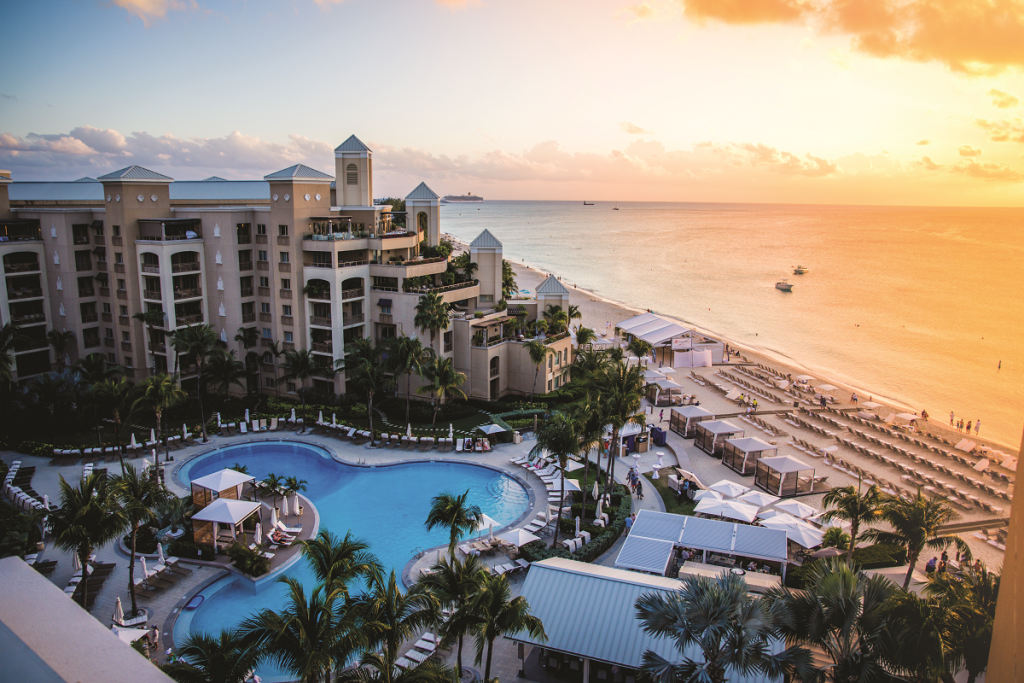 Three strikingly beautiful islands create the Caymans, consisting of Grand Cayman, Little Cayman, and Cayman Brac. A haven for watersports enthusiasts, the translucent, deep water offers incredible diving, fishing, and yacht anchorage opportunities. Boldface A-listers, athletes and business elite tend to gravitate to these islands to enjoy a luxury lifestyle without drawing unwanted attention. Tax benefits, privacy, preferred crewing requirements; all compelling reasons for high-net-worth clients to register offshore in Cayman. As a haven for wealthy foreign yacht owners to register their sea-going palaces, Cayman offers many of the same economic advantages as offshore banking.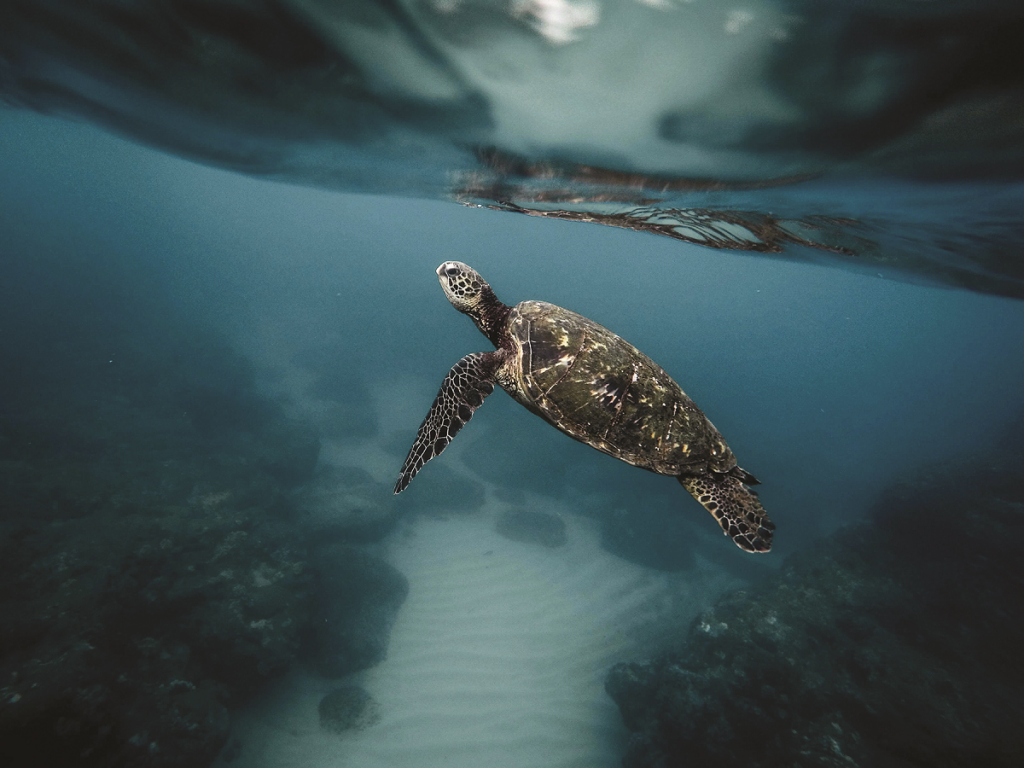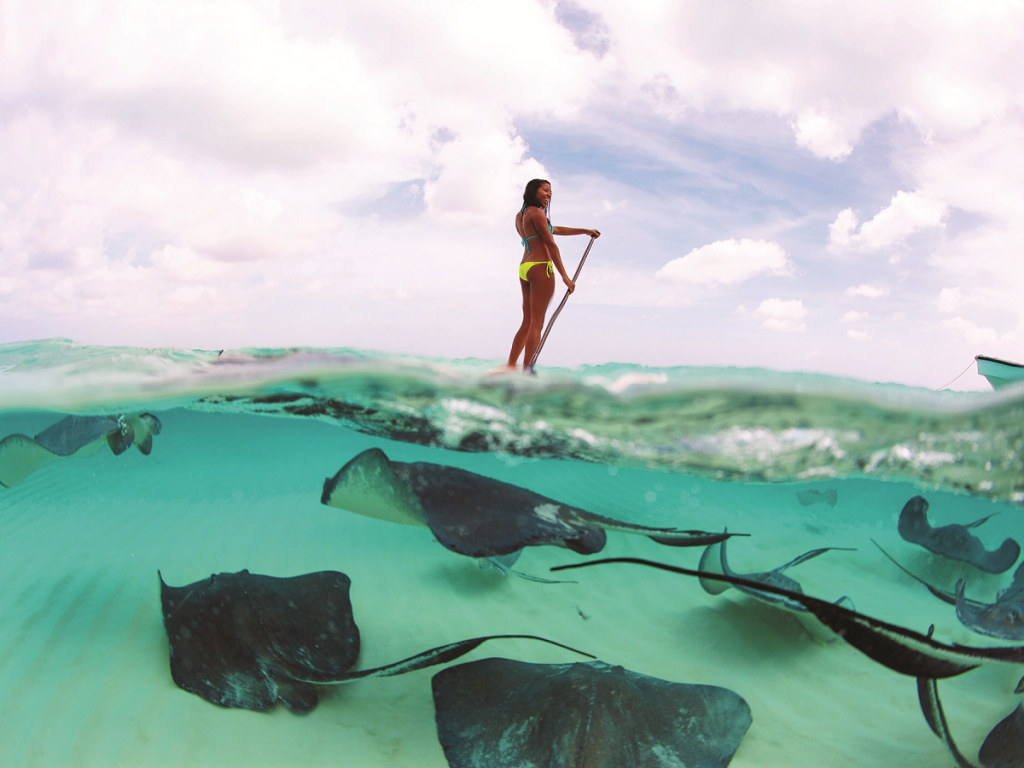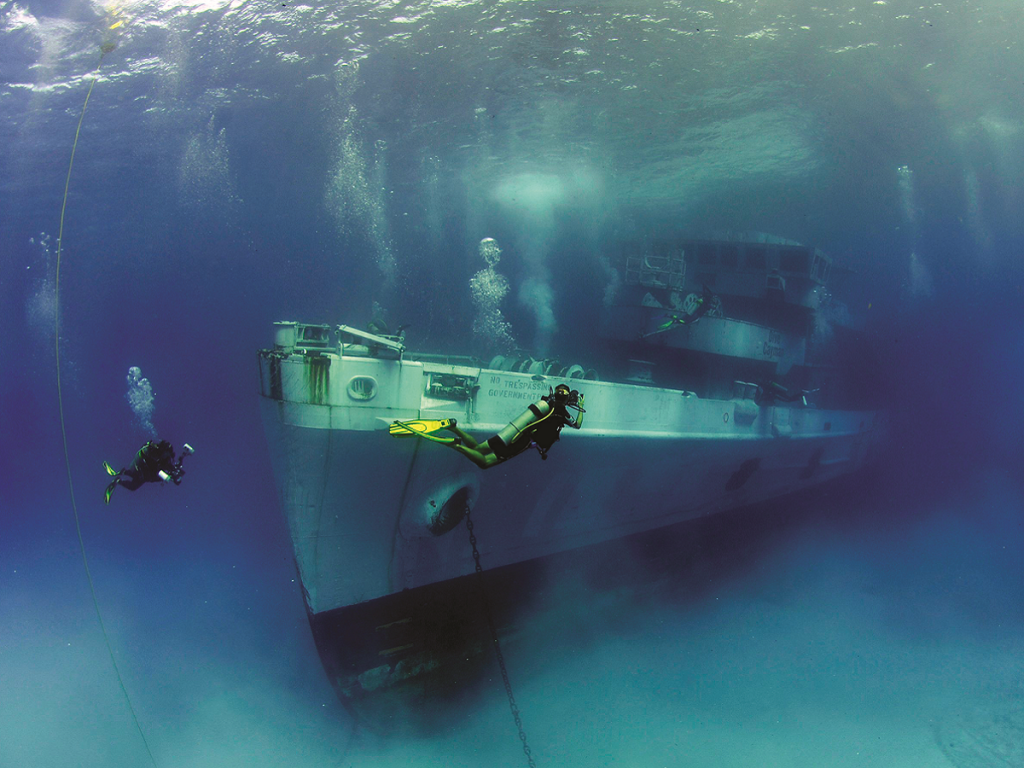 The true gold carat Cayman experience? The culinary event of the year is not in San Francisco or New York; look no further than the annual Cayman Cookout. Every January, Cayman becomes the culinary epicenter of the western hemisphere when Michelin-starred celebrity chefs take over kitchens up and down the iconic Seven Mile Beach. Four days of drool-worthy experiences create an up close and personal vibe, unlike any other food festival I have attended.
The Ritz-Carlton Grand Cayman once again hosted the Eleventh Annual Cayman Cookout. Created and hosted by esteemed Chef Eric Ripert – co-owner of Le Bernardin in New York City and Blue by Eric Ripert at The Ritz-Carlton, Grand Cayman. This year, Ripert was joined by an impressive roster of globally recognized culinary stars including José Andrés, Dominique Crenn, Emeril Lagasse, Nancy Silverton, and Andrew Zimmern.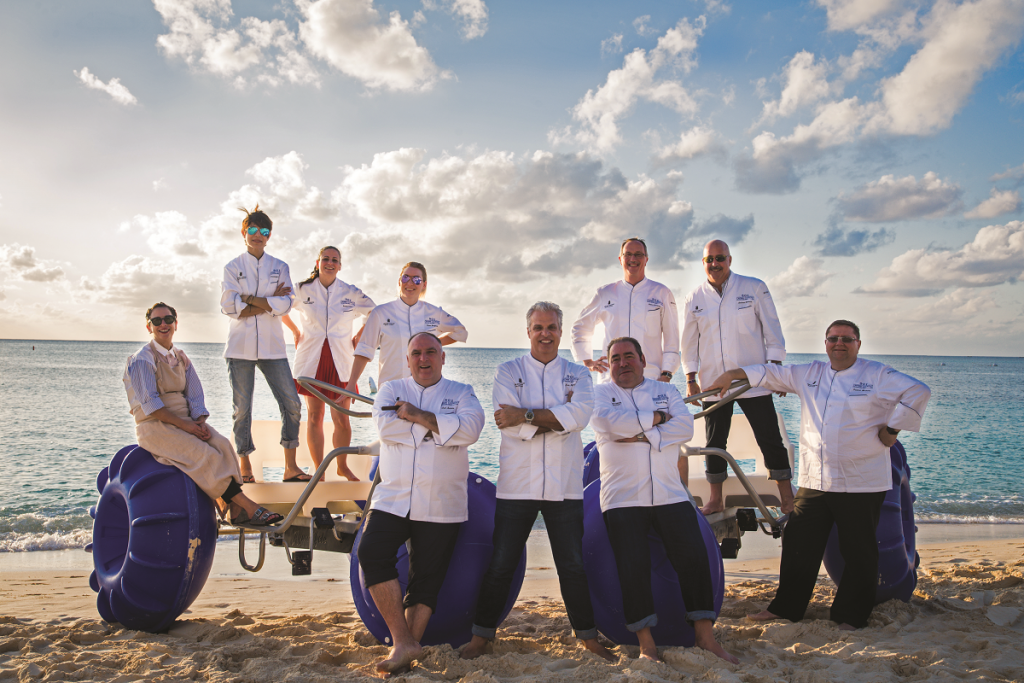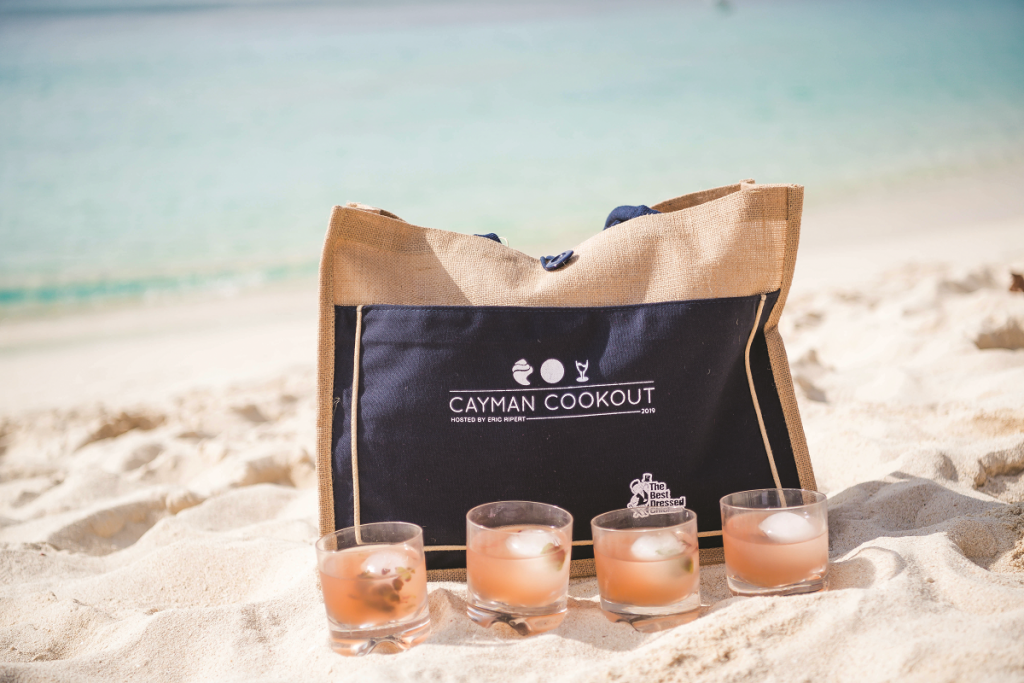 With events spread out across the hotel, each boasting a stunning location — is there anything sweeter than watching Chef Nancy Silverton of Mozza whip up her take on classic sauces with your toes tucked in the sand? We think not. Marrying the Ritz-Carlton Grand Cayman's robust culinary vibe with the brain trust of the world's most esteemed Michelin ranked chefs and tastemakers, Cayman Cookout delivers a truly unparalleled celebration of epicurean expressionism and artistry. Staying at the divine Ritz-Carlton makes the most sense as a majority of the events (with the exception of a few off-site experiences) are held there.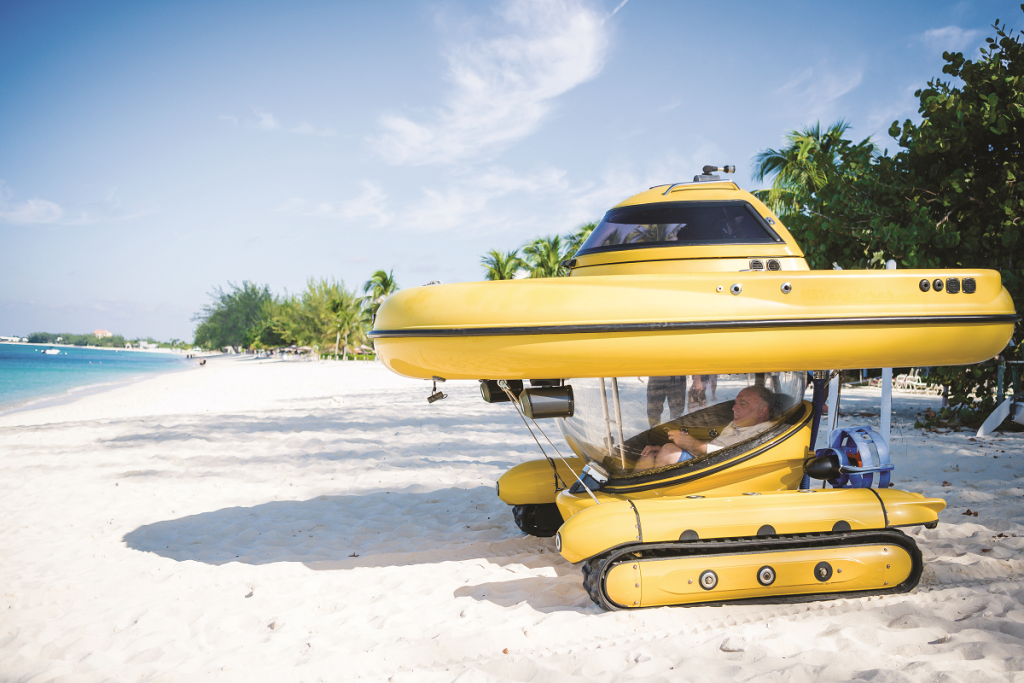 While at the festival, why not explore making Grand Cayman your winter escape?  Camana Bay is worth a closer look, master planned over 685 acres, this New Urbanist mixed-use community spans sea to sound, offering a place to live, explore, relax and get inspired. Take a trip up the destination's 75-foot observation tower, where you can admire beautiful sunken mosaics and sublime views. Promoting walkability, connectivity and sustainability through thoughtful and beautiful design, a visit to Camana Bay is a great diversion from overindulging at Cayman Cookout.
What I loved most about the Cayman Cookout was the intimate experiences with these awarded chefs. With each event, attendance is capped, giving you an opportunity to interact with each chef. The Ritz-Carlton presents a rare opportunity to see them unbridled and hear their story. Pull up a front seat and learn from the best, all while feasting on tropical variations of Michelin starred signature dishes.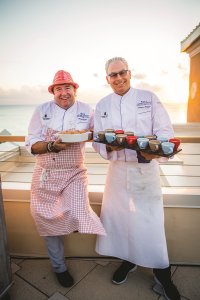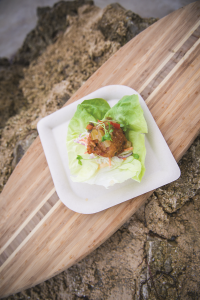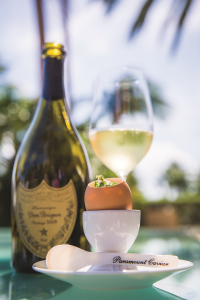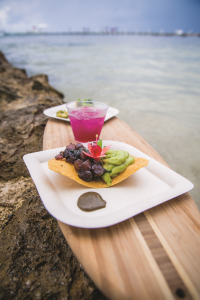 "The Cayman Cookout has evolved to embrace Cayman's expanding gastronomic culture," Ripert reflects as we kick back with a coffee in the hotel lounge. With world-renowned Ripert as the host, this food festival will always remain communal and intimate. You can casually chat up legendary luminaries like Emeril Lagasse while he personally serves you ridiculously divine bites.
"While there are many prestige events in the line up," Ripert notes, "the now legendary Barefoot BBQ and laid back Beach Bash create distinct avenues for getting up close and personal with the pros." He's very protective of the vibe and feeling of the festival, preferring to keep it convivial as opposed to institutional. He's surely succeeded, as I found myself dancing barefoot in the sand next to José Andrés as fireworks detonated overhead at Barefoot BBQ.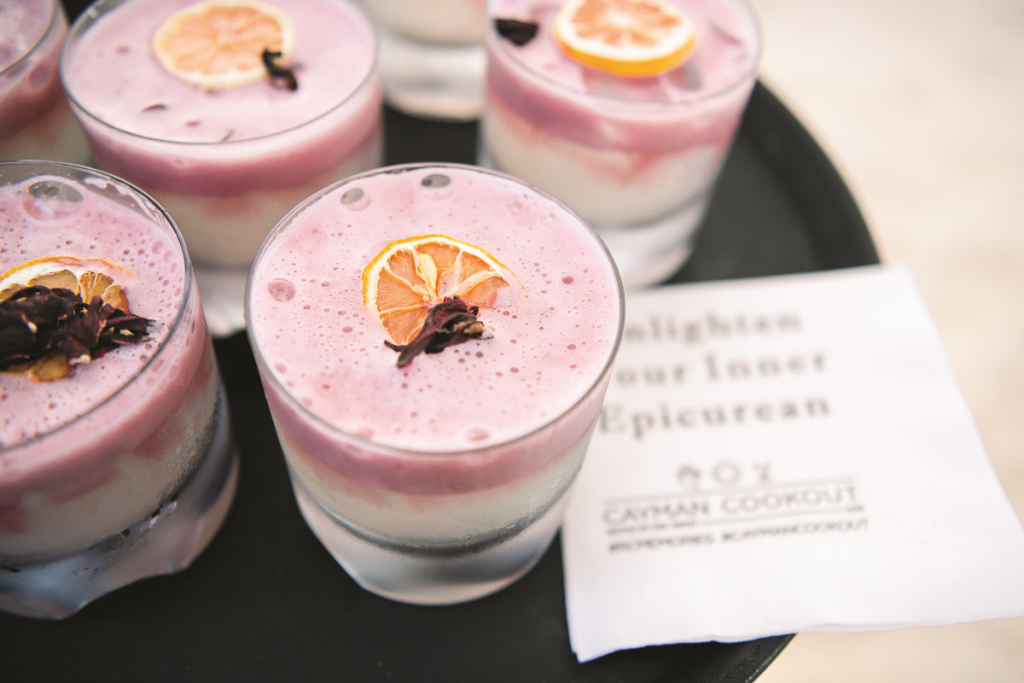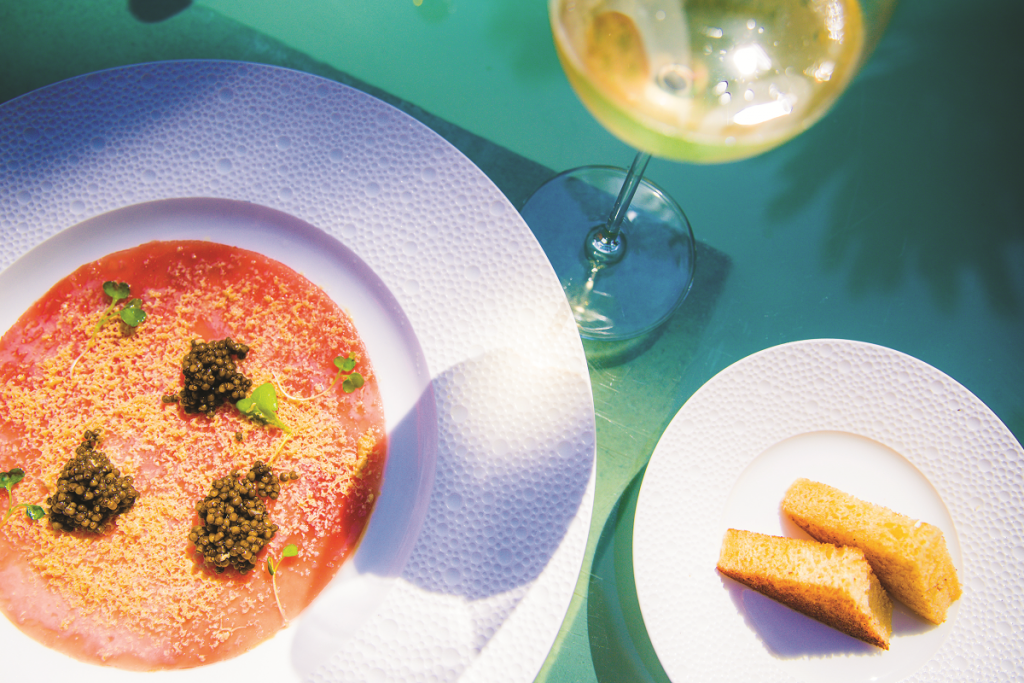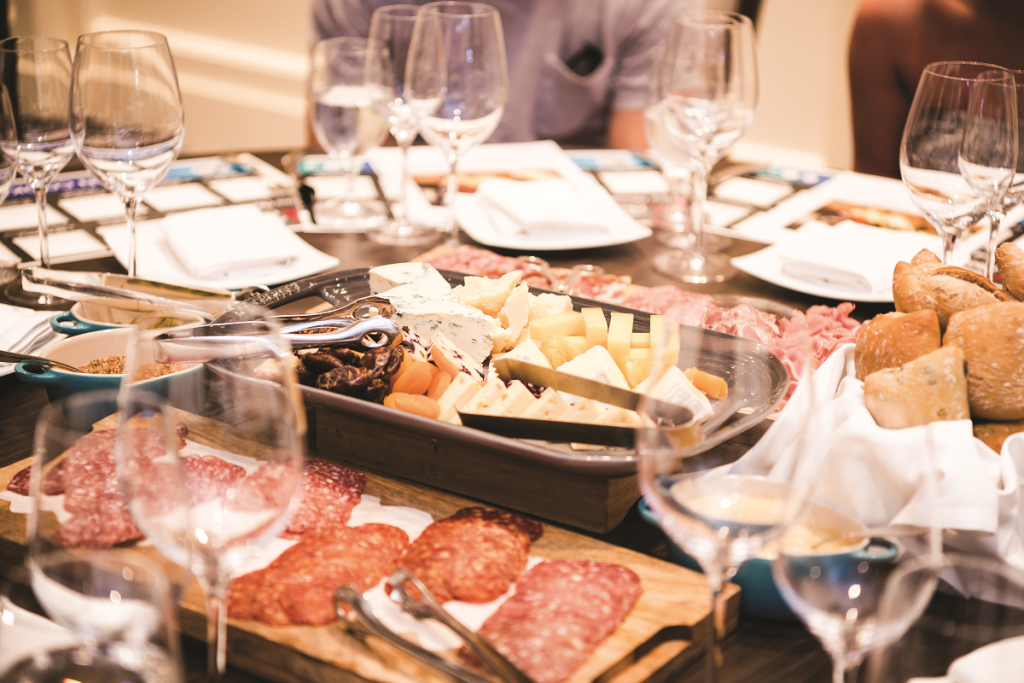 This feast week is a wholly distinct travel opportunity, further sealing Cayman as the Culinary Capital of the Caribbean. The interactive weekend features a top-notch Paramount Caviar lunch, tour of Stingray City, Champagne dinners, and unique epicurean experiences – all presented with chic Caribbean barefoot elegance on Cayman's famous platinum sand beaches.