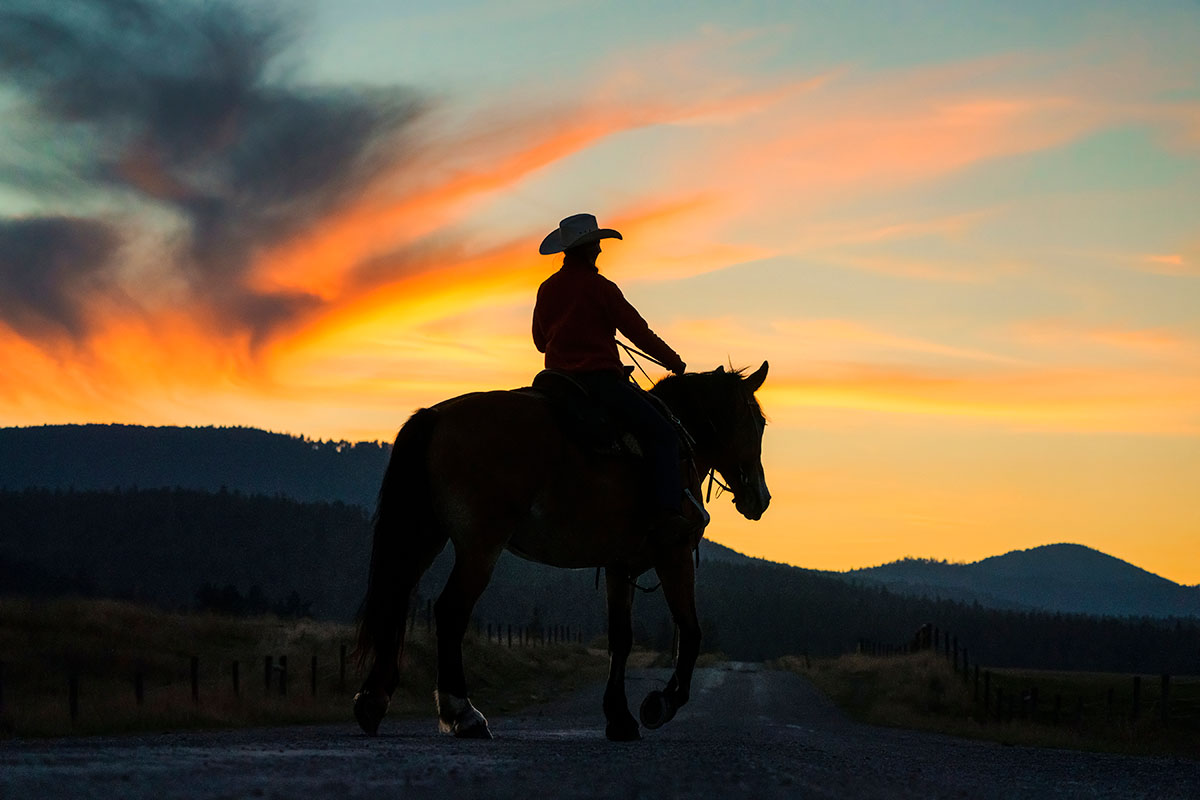 Pack your boots and your sense of adventure. This giant parcel of Montana offers creature comforts beyond compare in a wild and rugged landscape once trodden by Captain Meriwether Lewis of the famed Lewis & Clark Expedition. Welcome to The Resort At Paws Up.
Explorers welcome.
The Resort At Paws Up's 37,000 private acres of terrain encompass an authentic working cattle ranch, a 10-mile stretch of the legendary Blackfoot River and more than 100 miles of pine forested trails. Situated in a region rife with national parks and forests, as well as the 1.5-million-acre Bob Marshall Wilderness, The Resort also offers spectacular, expansive scenery.
From the moment your driver pulls onto Paws Up's unpaved road, you'll know you're in a truly special place. In fact, little has changed since the Nez Percé, Flathead and Blackfeet Indians roamed the territory centuries ago.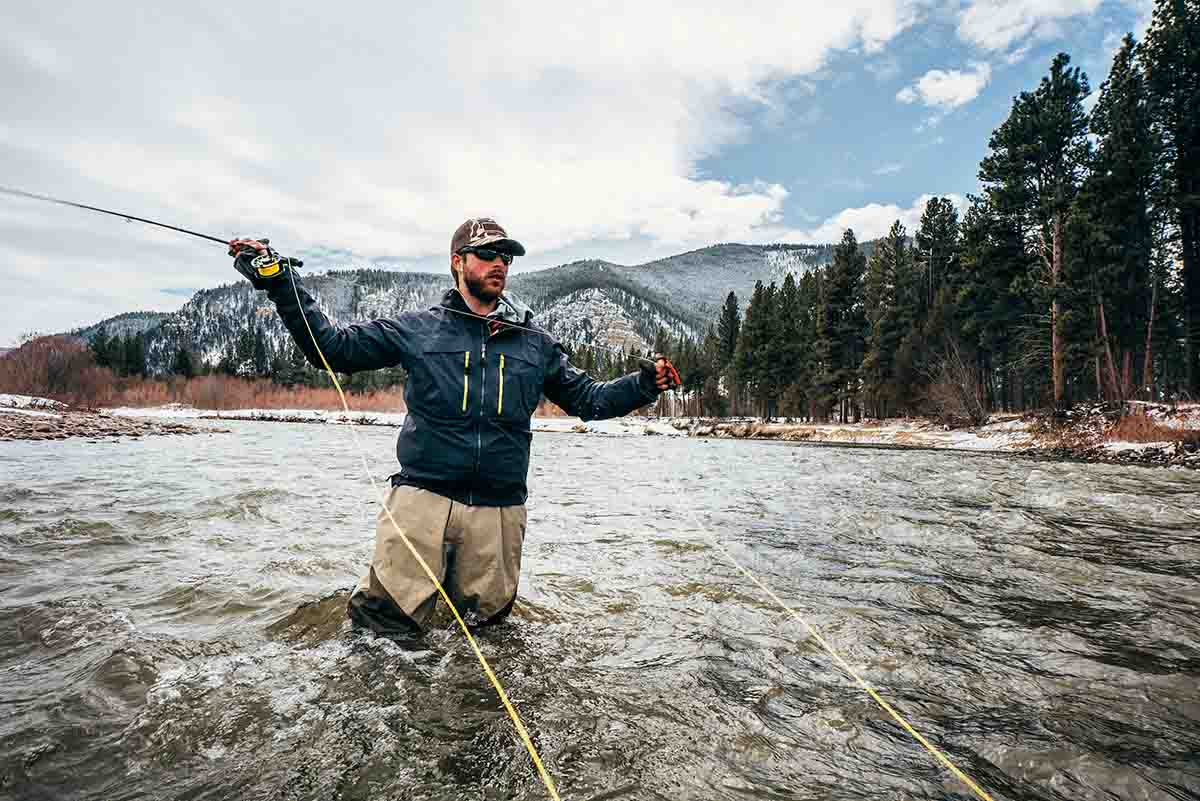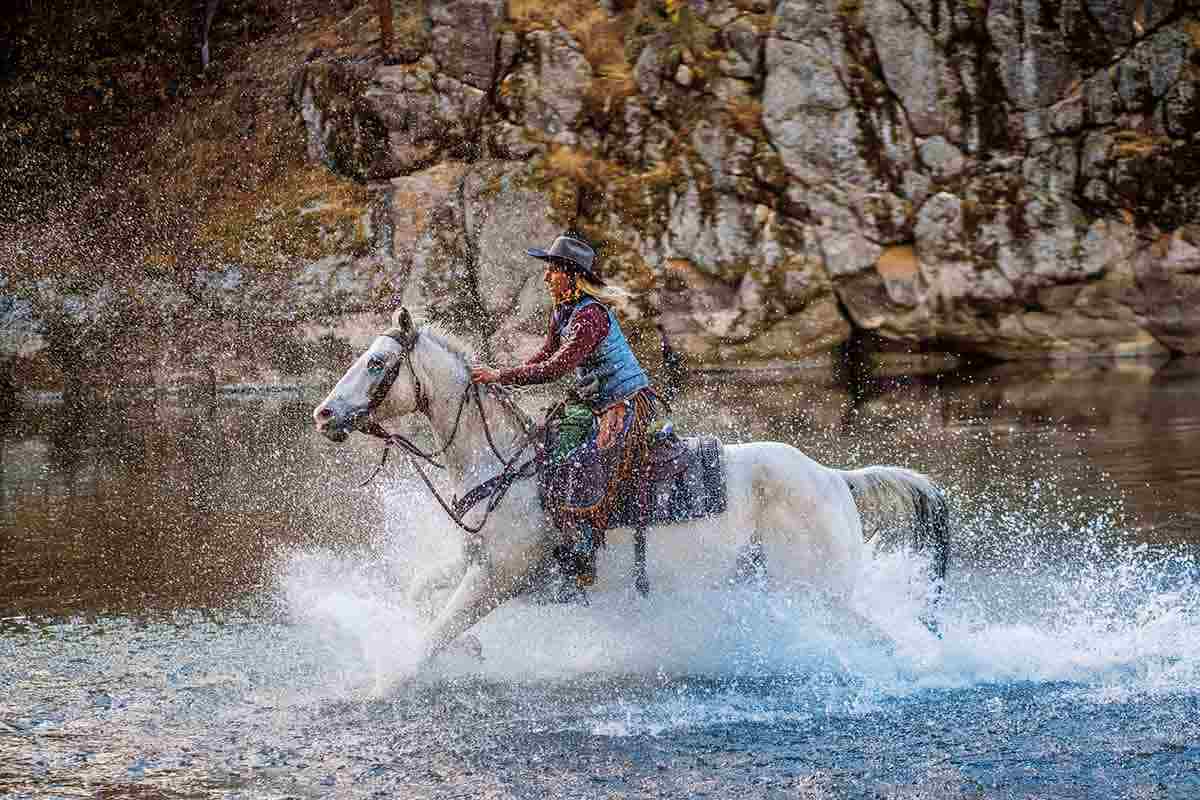 One heart-pounding moment after another.
For anyone with a wild side, The Resort at Paws Up is loaded with all kinds of unforgettable outdoor adventures, from misty, early morning horseback rides to sleigh rides through the snow on a crisp holiday morning.
After a while, you begin to realize that everything under the Big Sky is on offer. In warmer months, you can go whitewater rafting, fly-fishing, mountain biking, sporting clays shooting and rappelling. Cattle drives allow novice and expert riders alike to work alongside seasoned ranch hands for the experience of a lifetime. There are trips to nearby Seeley Lake for jet skiing. In colder months, you'll want to try snowmobiling to Montana's best preserved ghost town, and go snow tubing, ice skating or dogsledding. In all, there are more than 70 outdoor adventures to try.
Of course, all year round, you can set out with binoculars to study the wildlife. You'll find elk, whitetail deer, moose, bears, mountain goats and bald eagles, in addition to herds of bison dotting the rolling meadows.
Reserve a whole island all to yourselves.
Just minutes from your on-property vacation home, Paws Up's private Island Lodge at Salmon Lake provides the jet set the opportunity to bask in the natural beauty of a pristine glacial lake. Staffed with activity guides, a world-class chef and an island butler, this luxe retreat is available for a whole host of summer activities, including fishing, a floating trampoline, kayaking, paddleboarding, paddleboats, swimming, pontoon boat tours, wakeboarding and waterskiing.
Saddle up at Paws Up.
Horse lovers will want to spend an afternoon or longer inside The Resort at Paws Up's 72,000-square-foot Saddle Club. As the largest privately-owned equestrian center in Montana, the Saddle Club boasts a 23,000-square-foot riding arena, a VIP skybox suite with a fully stocked bar, a 52-stall barn, equestrian showers and an impressive Tack Room that can seat 20 people for private dinners. Its massive barn doors open up to acres upon acres of outdoor pasture.
Along with private lessons, group rides, tours and horse care lessons, the extensive equestrian program at Paws Up includes horse whispering workshops, where guests get up-close-and-personal with one of The Resort's rescued wild mustangs.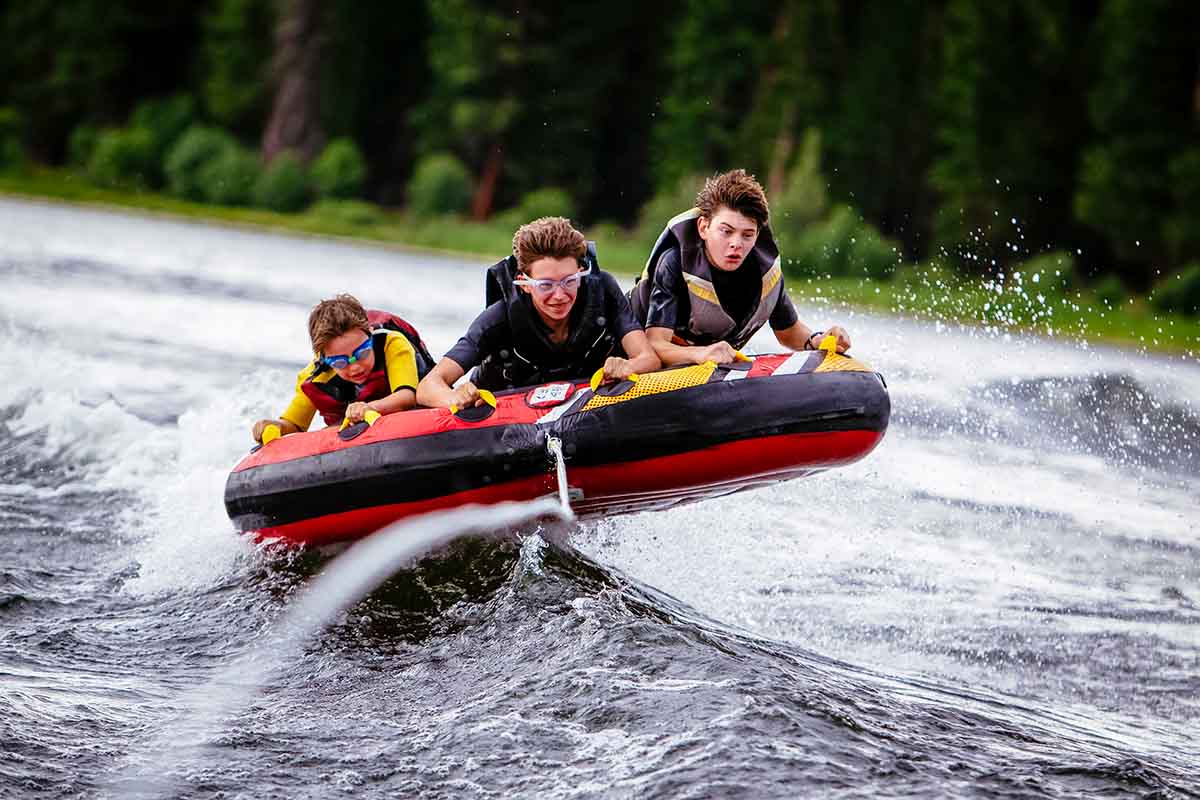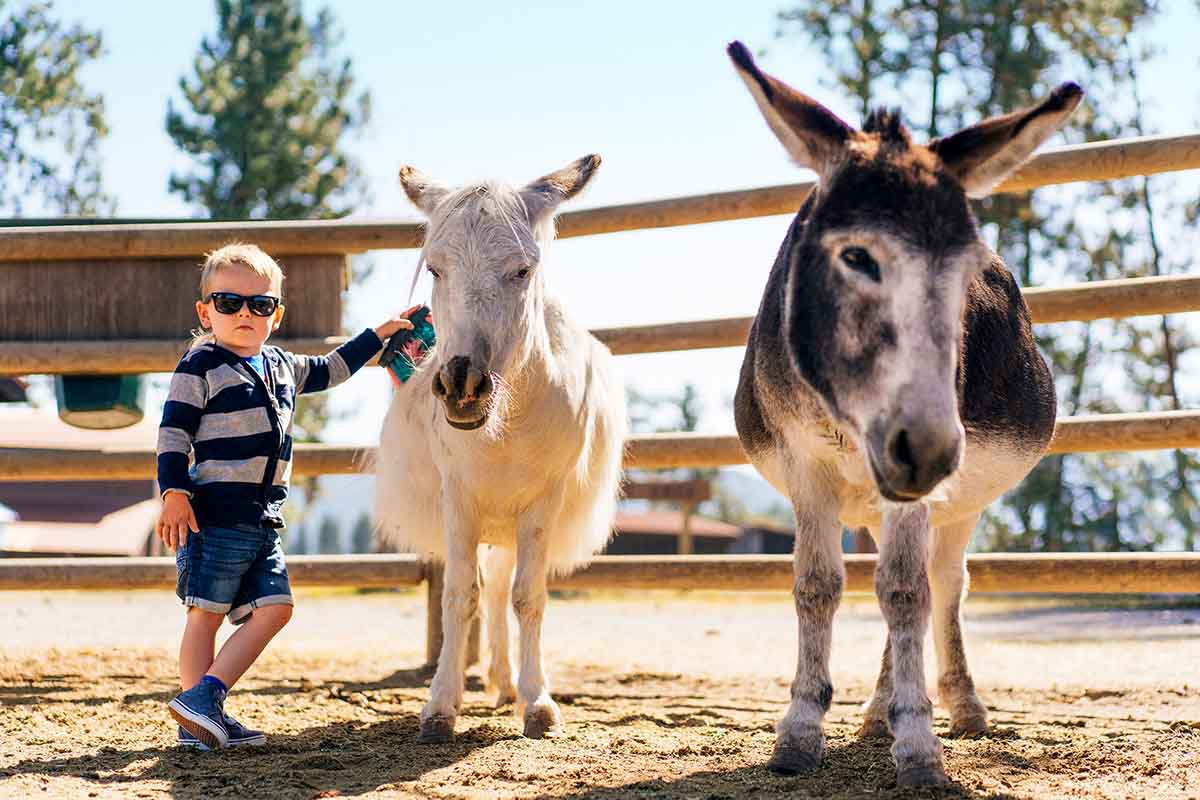 Let the kids go wild.
No childhood is complete without dirty hands and tired bodies. So Paws Up provides kids of all ages compelling reasons to log off their screens and tune in to the world around them:
• Kids Corps of Discovery—This half-day or all-day camp gets 3- to 12-year-olds trying never-did-that-before activities like archery, cooking lessons, sapphire hunting and geocaching.
• Petting zoo—What could be more fun for your littles than seeing the Ranch's sheep, goats and donkeys in action? In fact, visiting the animals brings out the wonder in all of us.
• Outdoor activities—Go-karts, canoe trips, pony rides and ghost town tours amp up the excitement for families looking for connection and giggles.
• Teen time—With challenging activities like paintball and the ropes course's 40-foot free-fall drop, in addition to laid-back pursuits like horseshoes and pool, older kids never run out of things to do.
Nanny services for children 6 months and older are also available.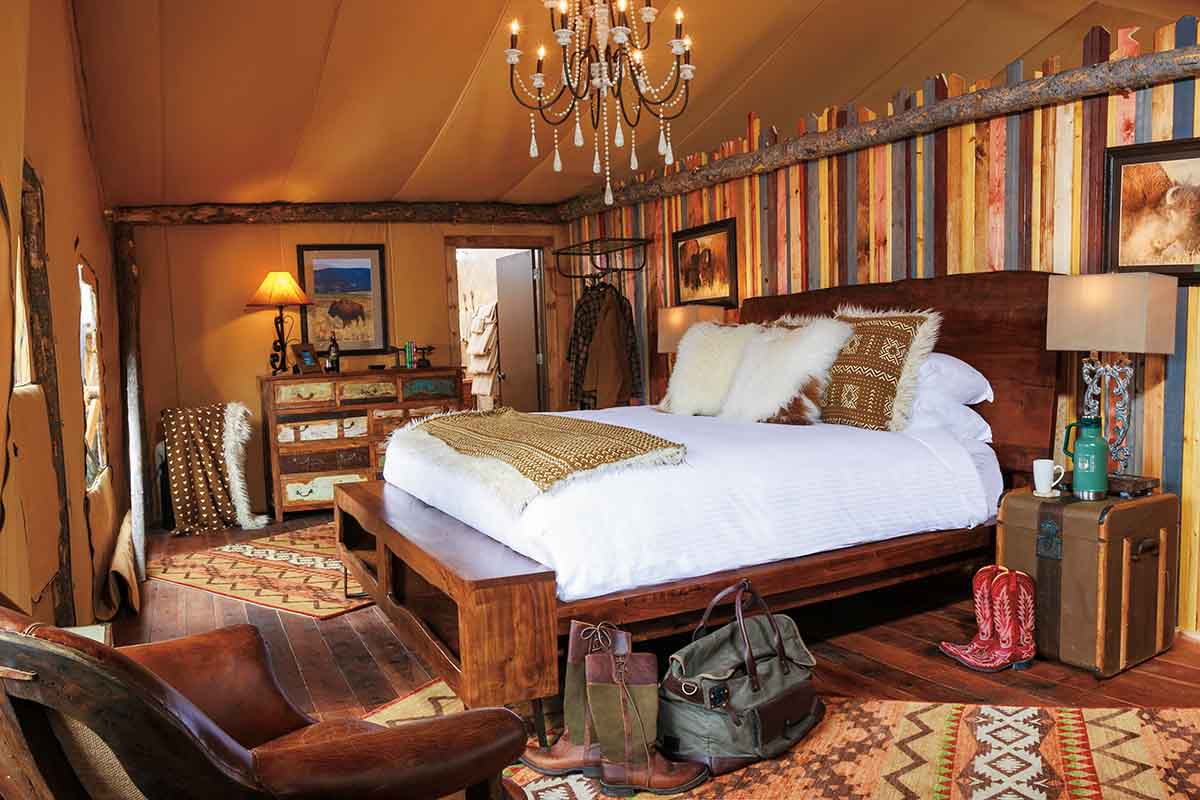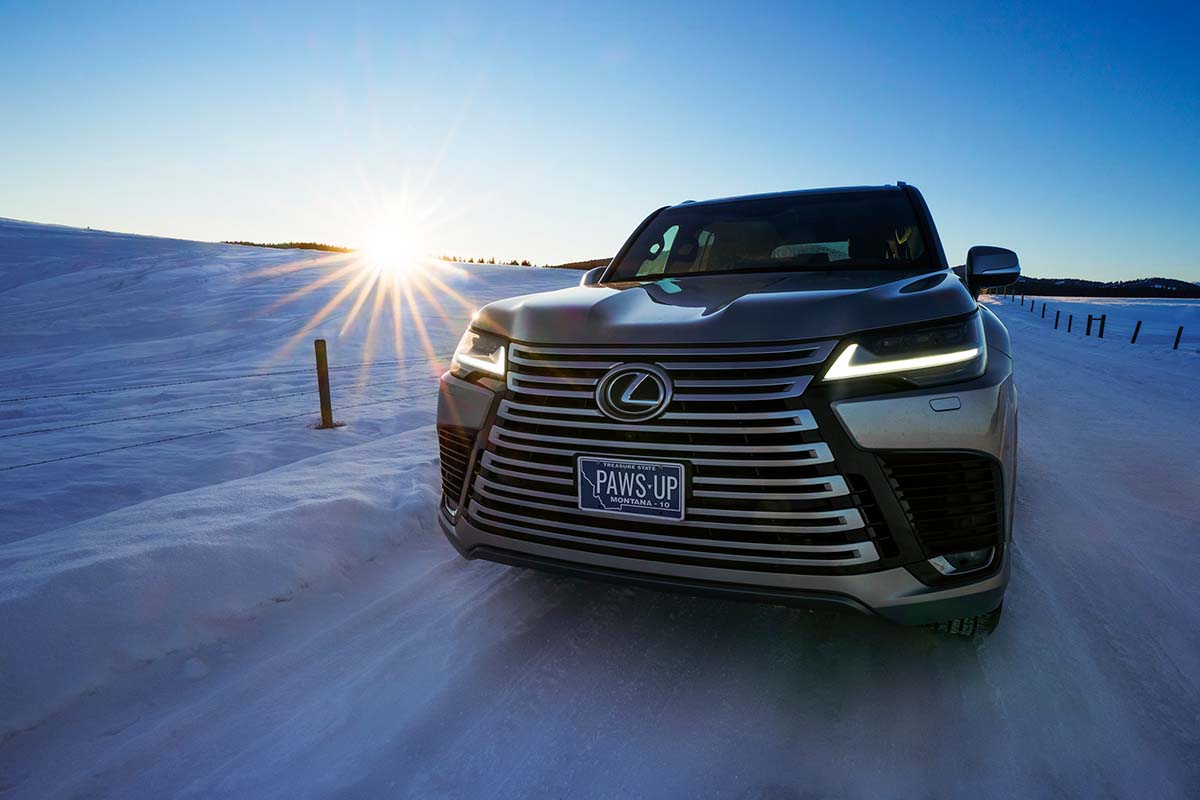 Restore yourself in rustic elegance.
In the middle of all this unspoiled wilderness sits your shelter for the night. Under roof or under the stars, Paws Up has done everything possible to ensure you'll sleep well.
Each luxury vacation home offers a private outdoor hot tub, high-speed wireless Internet, heated bathroom floors, soft leather couches and the sublime comfort of what Paws Up calls The Last Best Bed®. Homes are secluded and widely spread out, but at the same time, close to The Resort's restaurants, the spa and the Wilderness Outpost activities center. Included in your visit is your own Lexus SUV for exploring the landscape.
And no one does glamping as well as The Resort at Paws Up. After all, it was invented here, with safari-style tents appointed with en suite bathrooms, fine linens, heat and air-conditioning, Western-chic furnishings, private decks and other over-the-top amenities. Camping butlers construct perfect s'mores on demand or can arrange your activities. And within steps from each tent, you have access to a Dining Pavilion where you can nosh on sophisticated Western cuisine.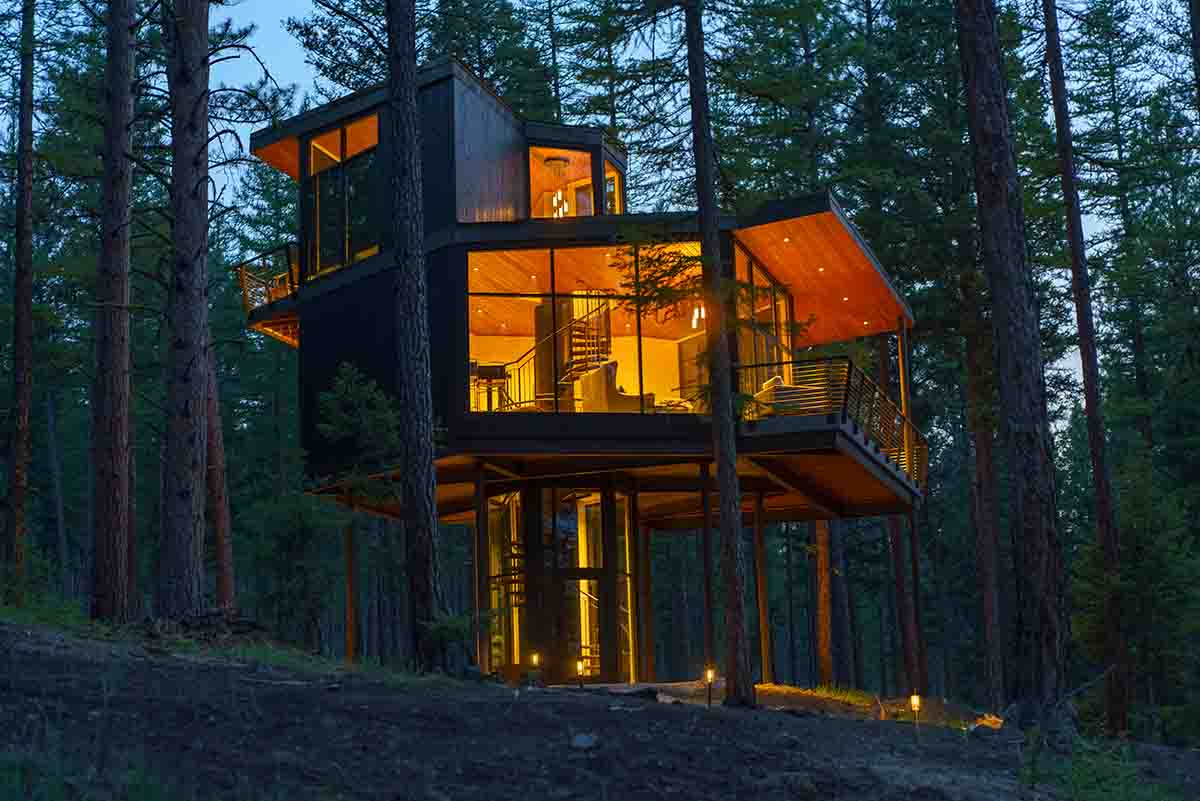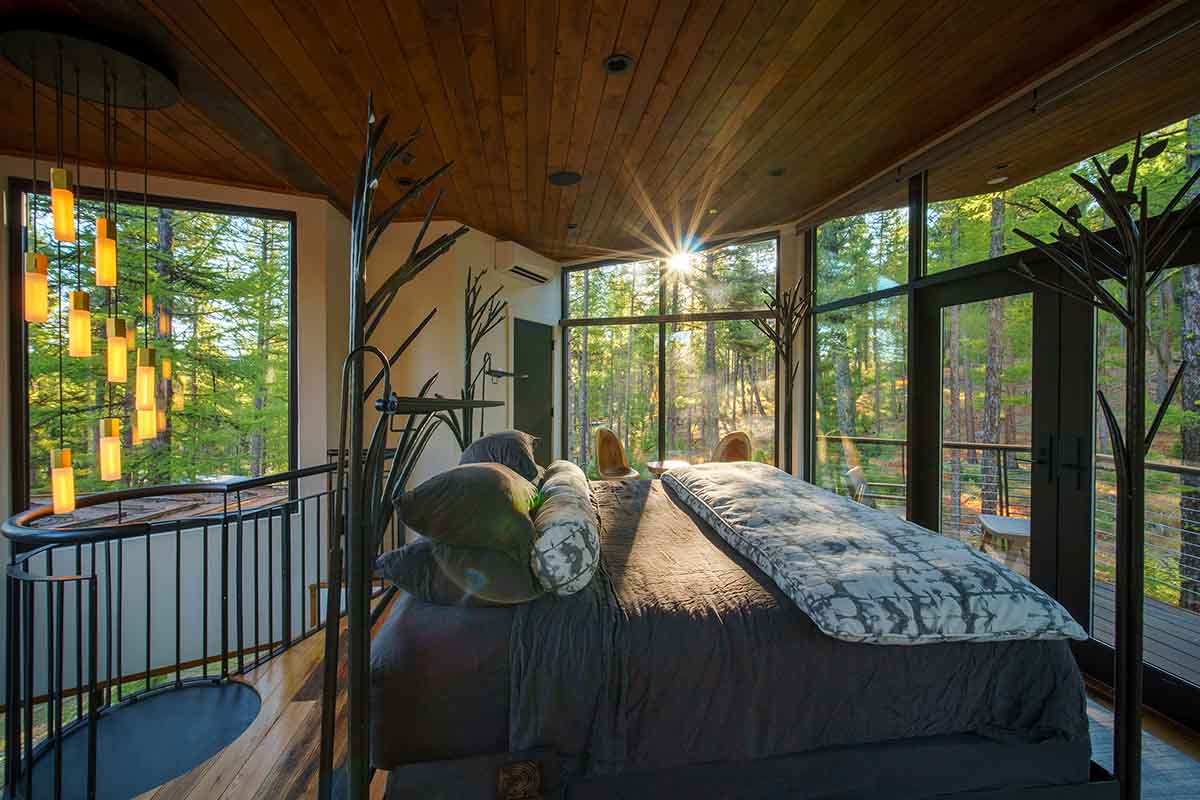 The path least taken leads to incomparable wonders.
Tucked into a wooded hillside in an especially serene spot on the Paws Up Ranch lies the green o, a gated, adults-only resort. There, 12 free-standing Haus accommodations rise from the forest floor in arresting, ultra-modern designs. With soaring floor-to-ceiling windows and broad outdoor decks, they wrap guests in an immersive scene within the natural environment. Situated far apart and hidden among the evergreens, the green o's Hauses also encircle Montana's most exclusive restaurant, the Social Haus. Inside, seated around a brilliant circular fireplace, guests are served 8- and 9-course inventive and delicious chef tasting menus.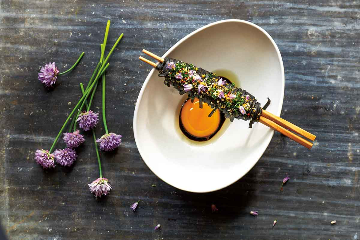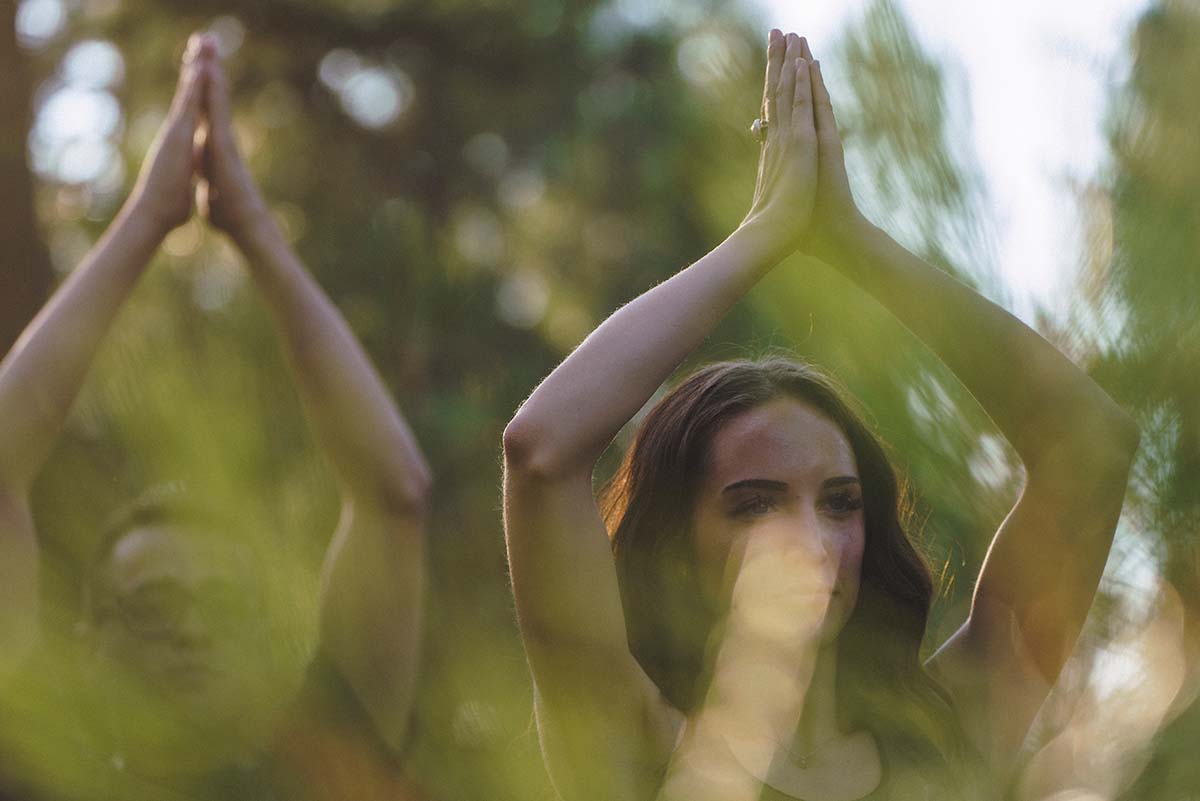 Far from roughing it.
Just when you think nothing could be sweeter than the scent of Ponderosa Pines, along come the aromas of the Cook Shack and Shed. In case you're wondering, cowboy cuisine at The Resort at Paws Up does not mean beans from a can. No. Instead, Senior Executive Chef Sunny Jin sees to it that every meticulously prepared meal features imaginative, seasonal fare.
It's as if a trendy East Village hotspot had daily access to Montana's vast agricultural wealth. We recommend the dry-aged bison ribeye or the whole roasted rainbow trout along with an earthy selection from the award-winning wine list.
Several on-site restaurants, a fitness center and a relaxing spa, Spa Town®—with yoga, forest bathing and massage services—ensure you'll have an all-around rejuvenating stay.
Why settle for just a special occasion?
Leave it to nature to bring people together. Families and friends, old and new, visit The Resort at Paws Up year-round for all kinds of spectacular events.
Notably, The Resort's full calendar of Wilderness Workshops, culinary festivals and private concerts fills an entire 64-page brochure (ask for this year's Program of Events). You'll find instruction in everything from horseback riding to cooking and painting. Especially popular are the Cowgirl Spring Roundup, Montana Master Chefs and WinterFest.
If you can time your family trip with a holiday, The Resort hosts special festivities for Mother's Day, National S'mores Day, Memorial Day Weekend and Thanksgiving. For the Fourth of July, there's a pie-eating contest and grand parade. On Christmas, there are personal visits from Santa and a gingerbread house building contest. New Year's Eve fireworks and concerts light up the star-filled night.
Of course, the scenery alone makes for an incredible backdrop for events like reunions, retreats, weddings and other gatherings.
Be prepared for adventure.
There's so much to do at The Resort at Paws Up, it might seem hard to decide which boots to bring. On any given day, you could be rustling, riding, wading, hiking, dancing by the light of your campfire or stylishly stepping out for a 5-star dinner. Which means you may just find that having more than one pair is well worth the weight.
Otherwise, planning is easy. As remote as The Resort at Paws Up seems, it's just 35 miles northeast of Missoula, Montana. Missoula International Airport serves a number of
major airlines and offers direct, daily flights. Ground transportation to and from the airport is included.
To find out more and to book your stay, call 800-473-0601 or visit pawsup.com.