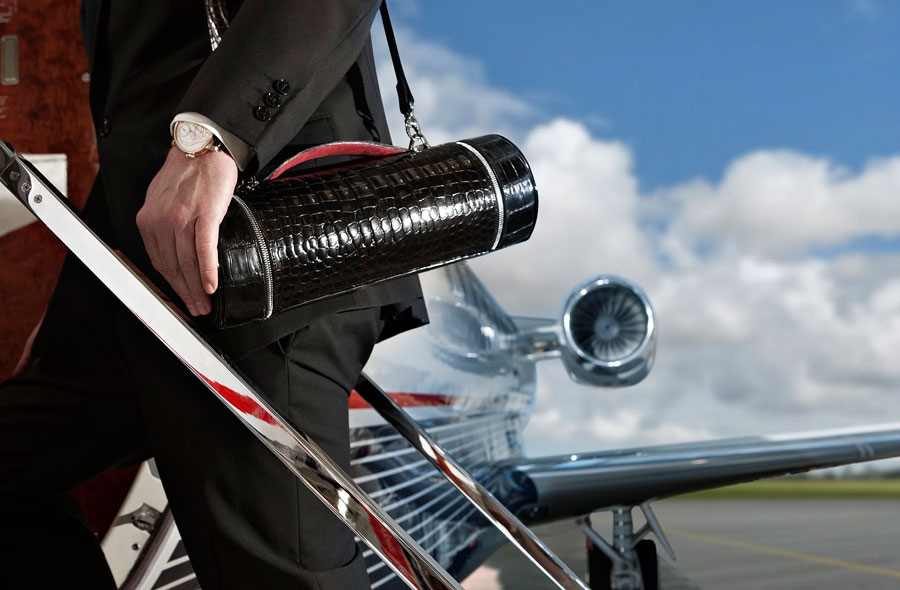 Traveling with your valuables just became easier, thanks to an innovative new high-security traveling case handcrafted by Döttling, a German company renowned for the finest locksmith artisanry since 1919.
Measuring just 14.5 inches with a diameter of 5.3 inches, the Guardian is spacious enough to protect up to six watches, jewelry, cash or important documents, yet compact enough to be carried by hand or placed in a suitcase.
The Guardian's true genius lies in its security features. At one end, there is a safe door with a locking mechanism consisting of four polished high-carbon steel locking bolts that can only be opened with a three-digit code. The double-walled tube is crafted of hard metal and polycarbonate (also used for police shields) to provide protection that is no match for drills, saws or sledgehammers. A thief wouldn't have much time to attempt it anyway, thanks to the built-in GPS transmitter that can pinpoint the Guardian's precise location.