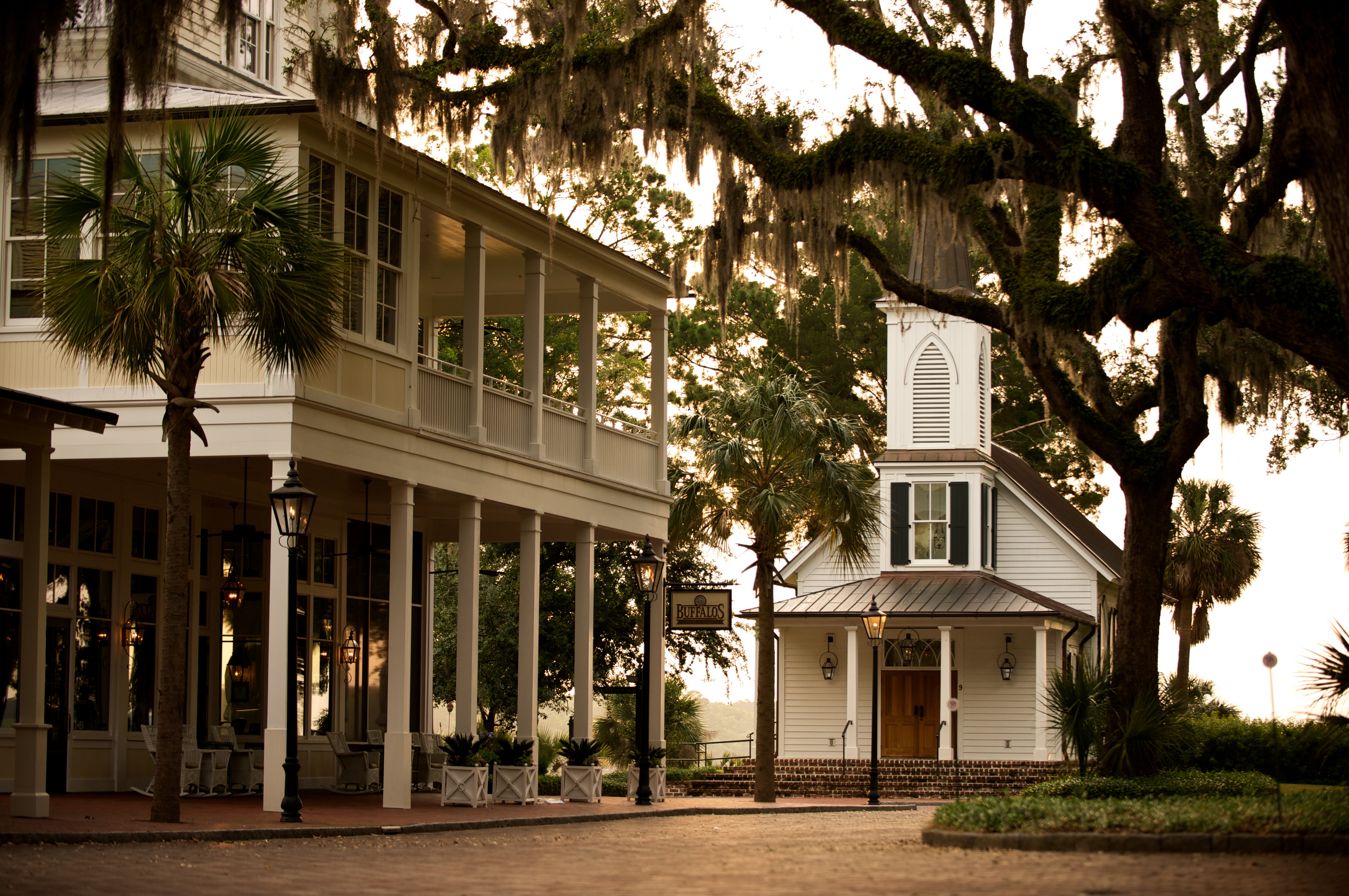 Ancient maritime forests. Rich tidal creeks. The glow of a gas lamp, the welcome of a wraparound porch, the sound of laughter carried on air tinged with pine and salt.
The Lowcountry has a special charm all its own. And nowhere else captures the magic of this place, the promise of this land, quite like Palmetto Bluff.
Palmetto Bluff brings Lowcountry living to life with a community as distinctive as the setting. Here, cuisine, activities and experiences are inspired by a unique ecosystem where water, marsh and forest meet. And an enduring culture of music, art and the good life abide.
Plenty to do. Or not.
For 10,000 years, people have gathered here to eat, drink and be merry. With a variety of palate-pleasing restaurants, year-round events, a Summer Concert Series and the renowned Music to Your Mouth, it seems that some things never change.
At Palmetto Bluff, the good life also happens to be the sporting life. Whether it is the serenity of a nature walk through the preserve, the thrill of golfing the Jack Nicklaus Signature Course (one of South Carolina's most highly ranked courses), the challenge of testing your aim at the Shooting Club, or the excitement of landing a largemouth bass, Palmetto Bluff offers the Lowcountry's best outdoor highlights.
Palmetto Bluff also boasts 32 miles of waterfront, just begging to be explored. Cruise aboard a restored 1913 motor yacht. Glide over waters on your own power by canoe, kayak or paddleboard. Fish, picnic, play hide-and-seek with the sandbars. And find yourself falling into the rhythm of a place that moves by the pull of the tides and the angle of the sun.
Is lounging in a hammock more your speed? Palmetto Bluff also offers plenty of ways to put "do nothing" on your to-do list, including enjoying nature's serenity. Palmetto Bluff's conservationists protect this singular treasure so that you feel you're in the last place on earth that still feels like the first.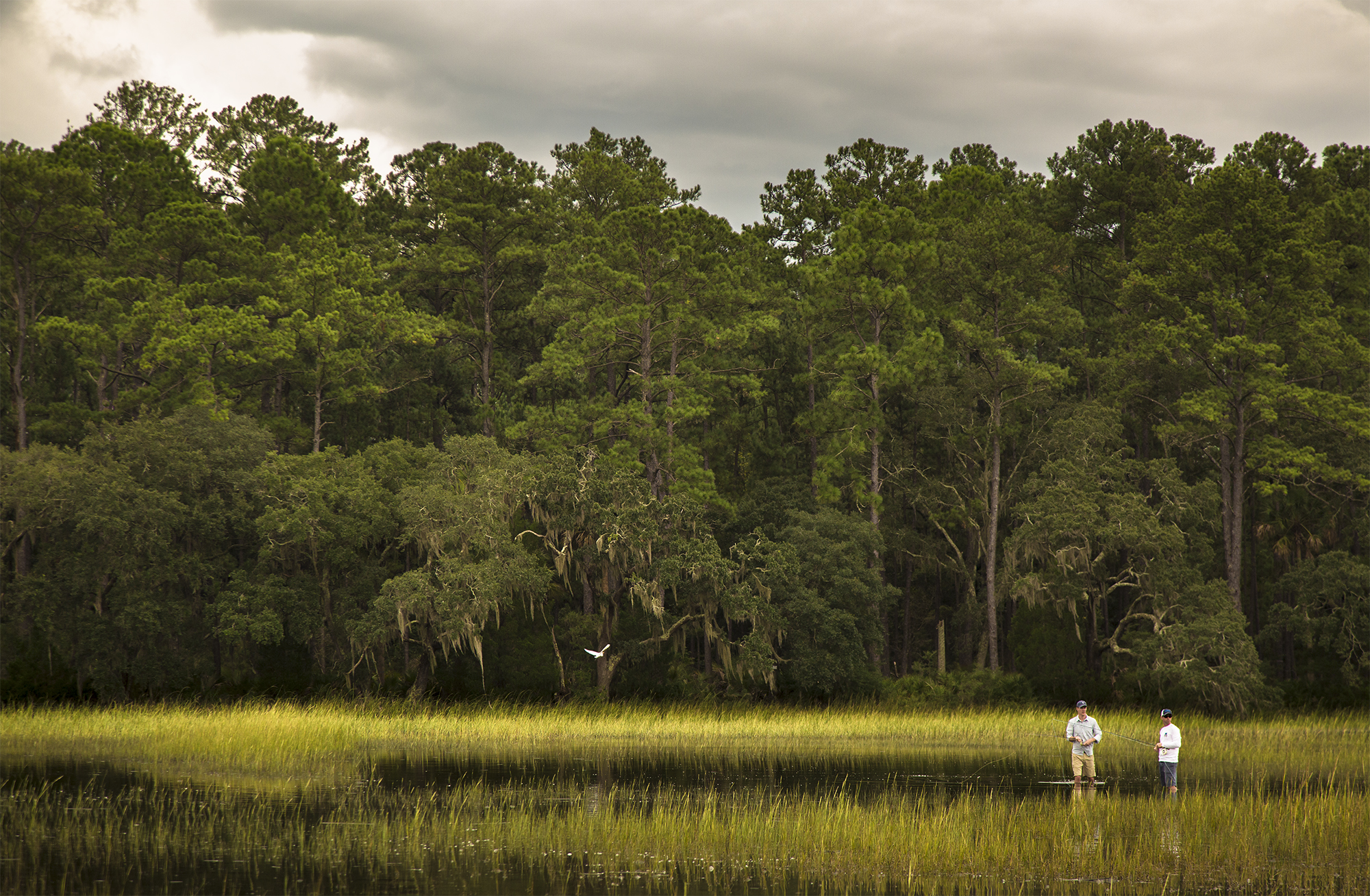 Villages inspired by master architect, Mother Nature.
Nestled in a thick grove of pines abundant with wildlife, Palmetto Bluff takes its cue from Mother Nature. Here, the lines between outdoors and indoors are blurred with architecture designed to both draw people inside and inspire them to go outside.
In step with this natural approach, Palmetto Bluff uses a village aesthetic in which buildings are "unbundled" so that they appear as a collection of simple related forms rather than a single homogenous box. The villages feature distinctive details, such as porches that take advantage of the sun's orientation and the best vistas, and a neighborhood atmosphere in which picturesque streets, gas-lit walkways and friendly stores call to mind the coastal lifestyle. Palmetto Bluff is more than a place to live. It's a place to make life happen.
Redefining Southern comfort.
With wraparound porches and plenty of natural light, homes at Palmetto Bluff offer architecture and construction design reminiscent of traditional Lowcountry houses. Think "traditional" means old-fashioned? Think again. These homes redefine elegant Southern living with clean lines, a bright neutral palette and an open floor plan.
From the color on the walls to the layout of the kitchen to the type of cement used for the driveway, every decision is made with purpose and the utmost attention to detail. The result are villages in which each home is a comfortable haven, a welcome respite where the peace is quieter and each day is yours for the making.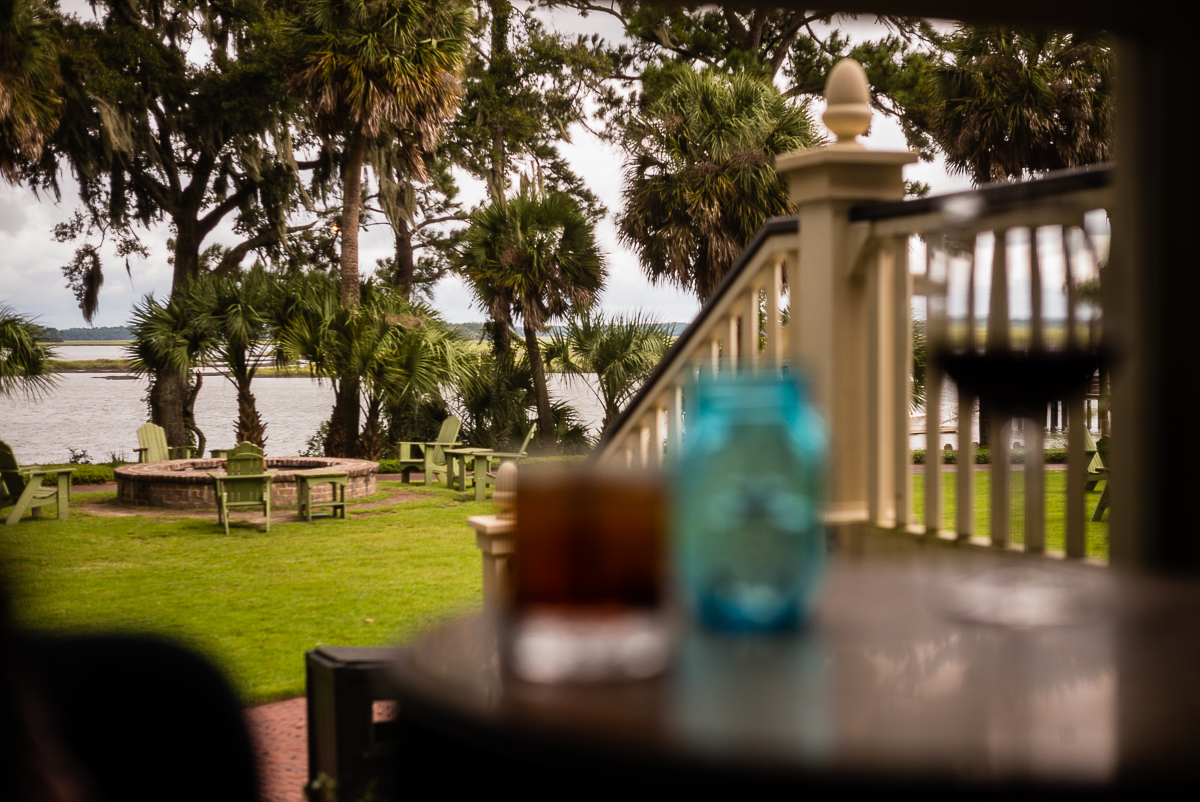 A vision for the future.
The phrase "to those much is given, much is expected" has special meaning at Palmetto Bluff. The Conservancy at Palmetto Bluff was founded to protect hundreds of acres of the lush maritime forests and winding tidal creeks that define this land. By maintaining the ecological and environmental integrity where land and water meet, Palmetto Bluff ensures that the live oaks, red maples and palmettos are just as William Hilton saw them four centuries earlier. At Palmetto Bluff, conservation efforts just come with the territory. They are part and parcel to every planned site, perpetual—just like nature itself. With a vast outdoor classroom at their fingertips, Palmetto Bluff residents become ambassadors of these natural habitats and enjoy tours, classes and workshops to learn about the wide variety of habitats and their importance to us all.
Where land ends. And new opportunities begin.
At Palmetto Bluff, the road less traveled leads to a place where the land ends, days are measured by the tides, and new experiences, connections and discoveries beckon.
To learn more about Lowcountry living only Palmetto Bluff can offer call 866.344.7127, visit us online or watch our video. And come home to the life you've always wanted.