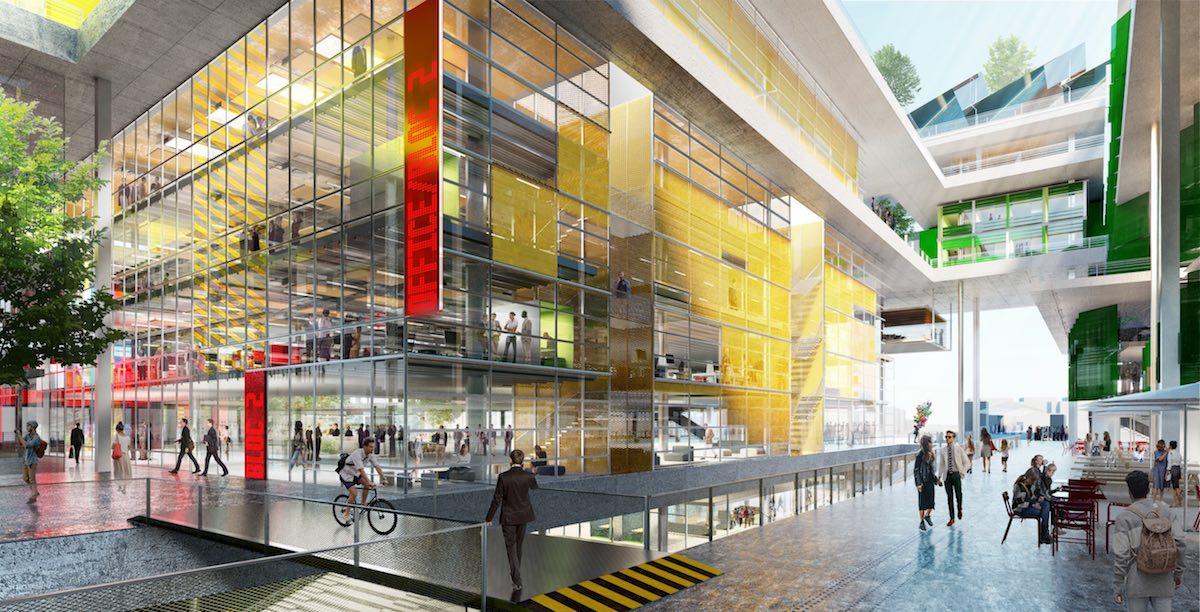 Imagine a futuristic space that holds a wondrous combination of retail, residential, and work areas set within the timeless scene of a Paris backdrop. Jeuneville, a vertical neighborhood designed by famed architect Jean Nouvel, is set to bring a sustainable complex for living, working, and playing to the banks of the Seine River. With a detailed design for energy efficiency and natural ventilation, Jeuneville will use carbon-free materials and solar energy to ensure a minimal environmental impact during both construction and with daily energy usage. The eco-friendly community is planned to finish in 2025 as one of the most pioneering places to work and reside in all of France.
Contemporary Living Places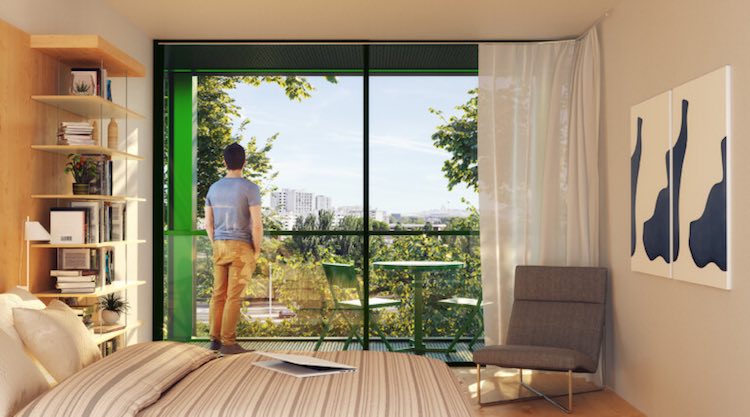 The name Jeuneville translates as Young City, and this innovative area will surely have some of the newest and sleekest housing. From luxury apartments to student residences, the spaces will host the most up-to-date facilities. Within each stacked level, there will be housing designed for nearly everyone, with expectations of 1,500 people living in the neighborhood and a unique focus on well-being and community. Over 300,000 sq. ft. of public green spaces within the neighborhood will make the locale one of beauty and functionality. Specialized services will be catered to the needs of the specific community lifestyle. Residents will share experiences with cinemas, libraries, and games throughout the mixed eco-neighborhood.
Innovative Working Spaces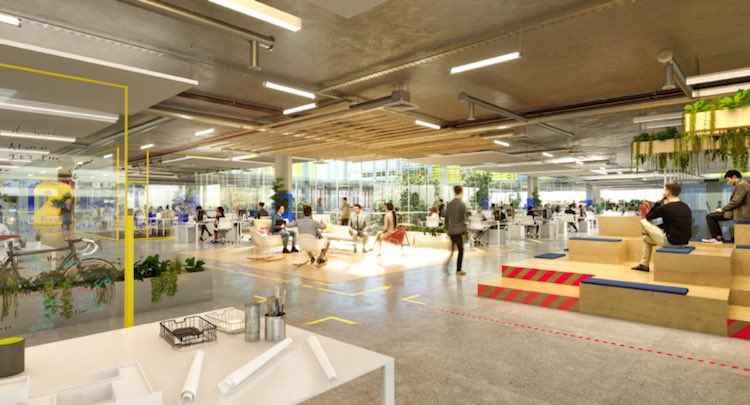 Creativity and collaboration are at the forefront of the Jeuneville office environment plans. Brightly lit and spacious offices equipped with the latest technology expect to attract 6,000 people to work in the neighborhood. Designed for startups ready to pioneer into the next generation, the combined experience of working and living holds hopes of optimizing production and increasing both wellness and profit. With nearly 500,000 sq. ft. of office space, there is plenty of room to develop and design creative solutions for the future. The modular design specifically helps the facility to evolve with business needs of the future and adapt to those specific aspects of Paris's diverse industries.
Relaxation and Retail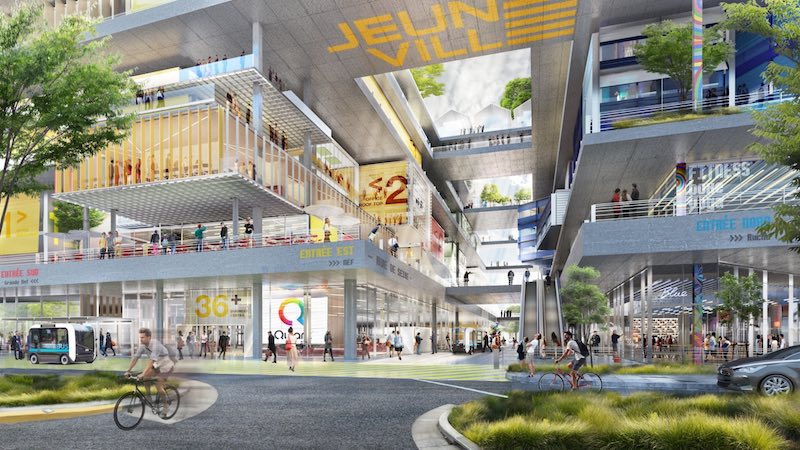 For those who love the outdoors, there will be plenty of green trees filling balconies, rooftops, and common areas providing an open-air feel to a surrounding urban area. Located just opposite of the 2024 Olympic and Paralympic Village, the project has plans for a diverse collection of amenities. Food venues, retail shops, and sports facilities will mingle among both work and living spaces for a fully integrated experience for both residents and visitors. These fantastic features are sure to make the area the social hotspot of Paris. Educational experiences, special events, and artistic displays will also become a part of daily life in Jeuneville. The surrounding area is already home to a vast array of shops and boutiques making it an optimal place to visit with an initial expectation of 30,000 public visitors.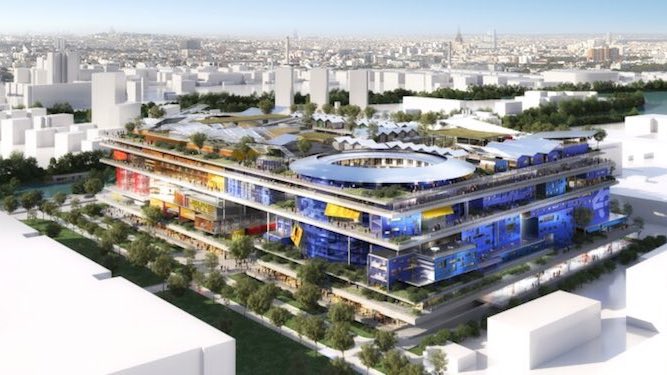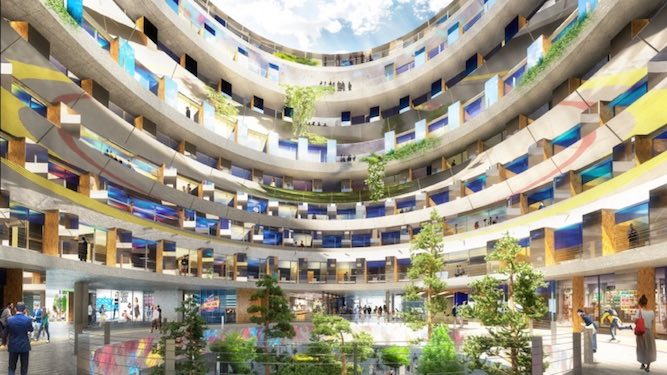 This ground-breaking vertical neighborhood could set the stage for a newly designed Paris.