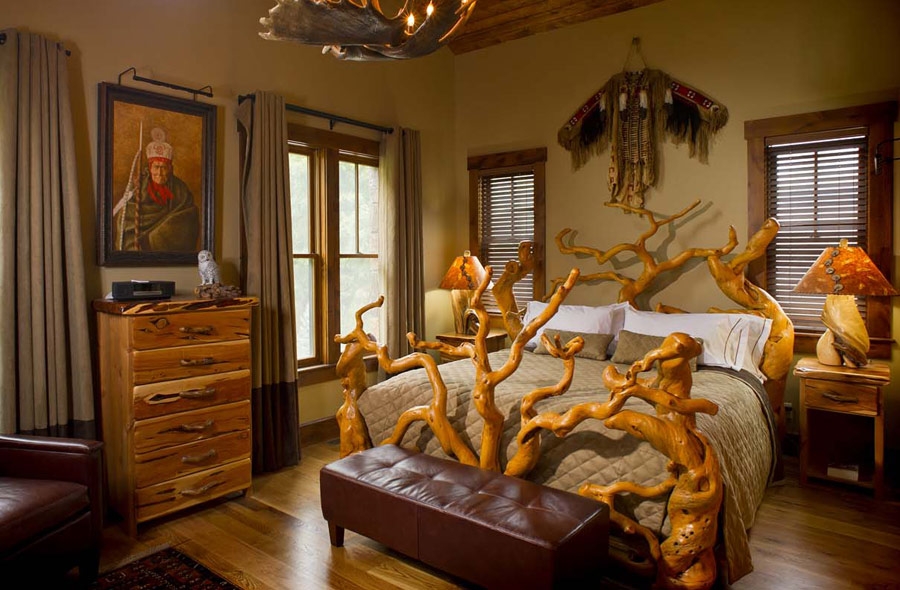 As an avid outdoorsmen for over thirty years, I could have never been prepared for the Kessler Canyon experience which was in store.
Located in Western Slope of the Colorado Rockies along the Brush Creek, the picturesque landscape is the perfect marriage of a luxury resort and the great outdoors. Kessler Collection founder & CEO, Richard Kessler, has achieved this by providing all of the amenities of a Five Star Resort with 23,000 acres of magnificent wild life and unbridled natural beauty, luxury accommodations & an extraordinary staff. Kessler Canyon was just ranked #9 out of the top 25 Small Luxury Hotels in the United States, you may rest assured that all of your dreams of a perfect outdoor adventure will be fulfilled at Kessler Canyon.
Upon first arrival through the rolling hills of the valley you will be greeted by Mother Nature's wonder and might. Once inside the main lodge, The Homestead, you will be met by a western motif of fines art and handmade furniture with all the warmness of home & luxury combined. Step outside and you will find a wraparound porch with relaxing handmade rocking chairs in front of the outdoor fireplace or enjoy the outdoor Jacuzzi. Outfitted with amenities including the Safari lounge and board room, Movie Theater, billiards room, & full spa and fitness center, Kessler Canyon is the perfect destination for your corporate retreat, family vacation, wedding or a getaway with the closest of friends or significant other.
The Homestead is comprised of eight spacious and elegant guest rooms and a fabulous suite overlooking Orchard Lake, all equipped with Bose surround sound and Wi-Fi internet. The Guest House, located just a few steps from the Homestead, includes five luxurious private rooms, another Presidential style suite, and a sprawling trophy/ game room that is perfect for meetings and events. Combined, they make the, the perfect setting for executive retreats and private groups.
The hardest part of your day will be deciding from outdoor adventures such as upland bird & big game hunting, fly-fishing, ATV & jeep tours, hiking & biking or the Kessler Canyon Shooting Academy. Regardless of the adventure you choose, you will have the chance to encounter mule deer, elk, bobcats, pheasant and many other wildlife native to the area with any of the outdoor adventures.
The Kessler Canyon Shooting Academy offers personal shooting and high net worth defense training from Jim McKenzie, a 22-year Chief Petty Officer and Navy veteran and outdoor expert. Jim will provide you with the finest instruction in hand guns, shotgun and rifle training to enrich your skills. Looking to brush up on your hunting and fly fishing skills? General Manager Bob Edwards, with over 35 years' experience in the hunting and fishing industry, will be your hunting and fly fishing concierge. Providing expert guidance and knowledge of the landscape, Bob will make sure your adventure is bountiful.
Would you rather relax than adventure? Kessler has you covered. Get pampered at the full service spa or take a load off and snuggle up with a good book in one of the outdoor hammocks.
So let Kessler Canyon's alluring landscapes, exquisite accommodations and remarkable staff make planning your next vacation, getaway, special event or corporate retreat, the most enjoying experience possible.