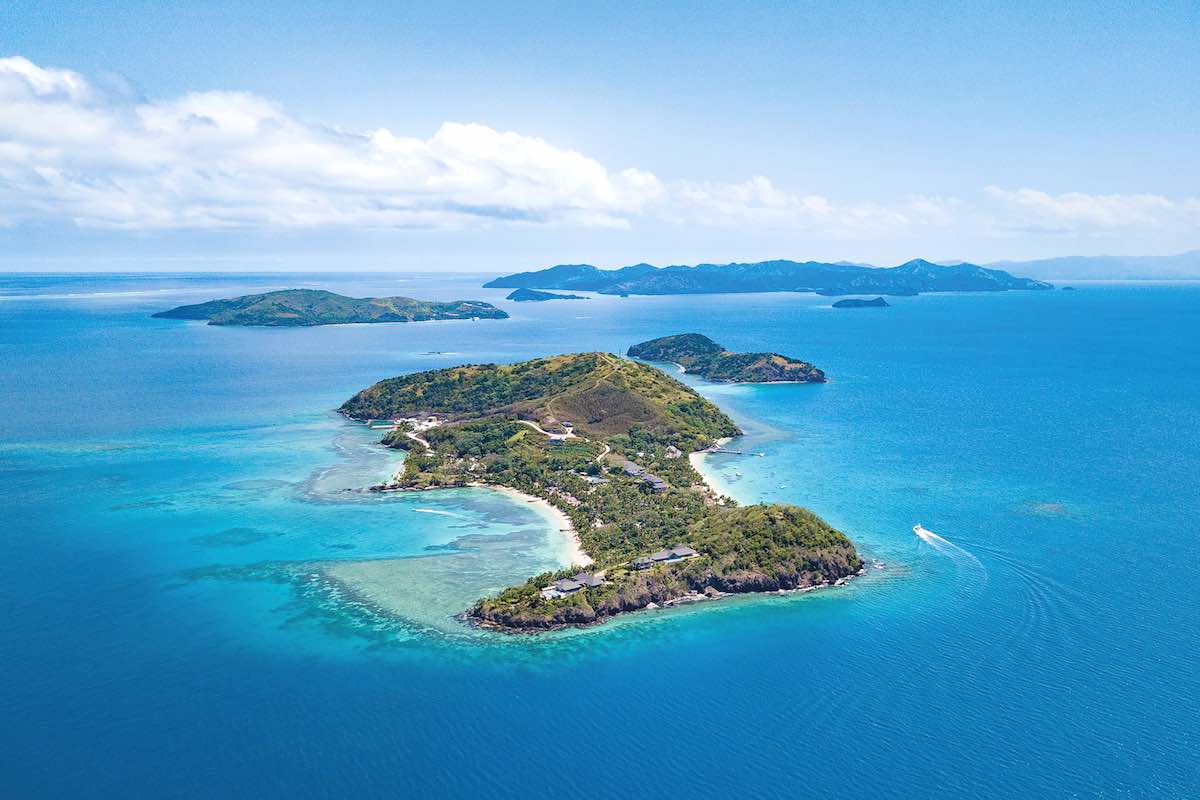 Is it possible to fall in love with an island's kindness, sincerity and serene self-respect? When it comes to Kokomo Private Island, the answer is yes. It's the kind of healing place that restores your ability to believe in positivity again, even as the rest of the world is engulfed in wild chaos and change. In this haven of wellness and sporting life, you can begin again, and that is the beginning of everything.
The master builder and property impresario behind Kokomo, Fiji's shiniest new private island resort, has built a beacon for those who can afford the very best travel experiences the world has to offer. At 76, Lang Walker has never been more primed to seize the day; he takes hold of unbridled opportunity by the horns. The Australian billionaire has adapted his bullish business sensibility towards steering hard into the headwinds of happiness.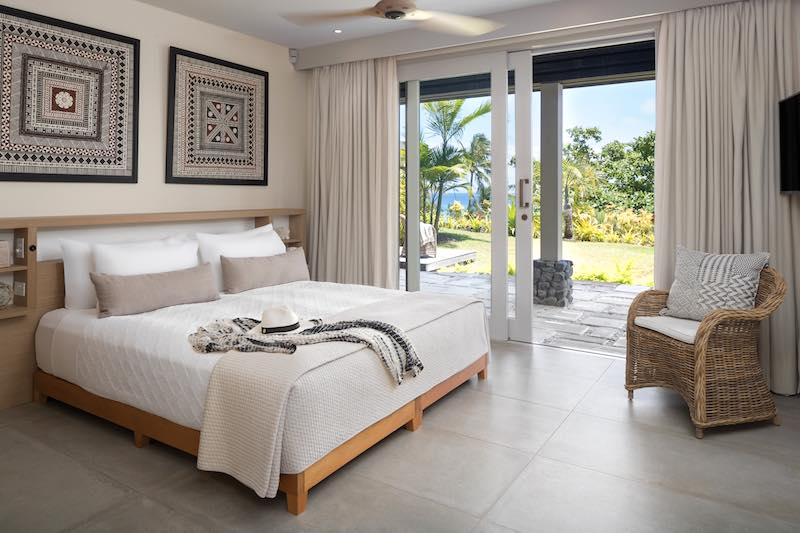 From his leading role at Walker corporate headquarters (think blue chip commercial property developer) to kicking back barefoot on his yacht, he's a heavyweight of capitalizing on his instincts. These days, he's completely dialed-in on Kokomo. "There is an enormous satisfaction in knowing our wonderful island staff, who have done it so tough over the last year, are greeting guests with their warm friendly smiles again," Walker muses. "Kokomo is all about the welcome, the experience and the everlasting memories and we are so happy to be sharing our private paradise along with that one-of-a-kind Fijian welcome." In many ways, Kokomo is Walker's most beloved trophy, named after his first dinghy—the most potent emblem of his childhood—which he christened at the tender age of 10.
Fiji has long held a fascination for generations of explorers, travelers and artists. The archipelago has been glorified in cultural mythology as an eternal symbol of paradise. The stylish livery aboard Fiji Airways—designed by renowned Fijian Masi artist Makereta Matemosi—gets you in the Kokomo mood on the tarmac. Once you land at Nadi International Airport, the resort team whisks you away in style on Walker's seaplane.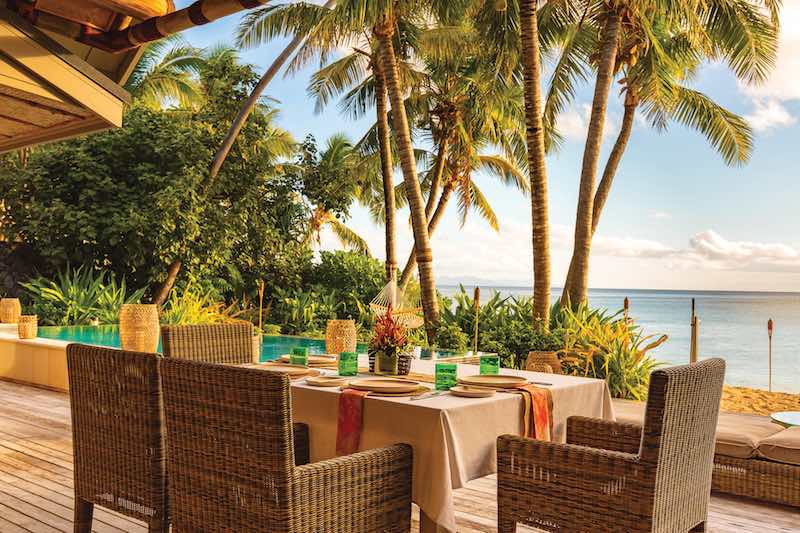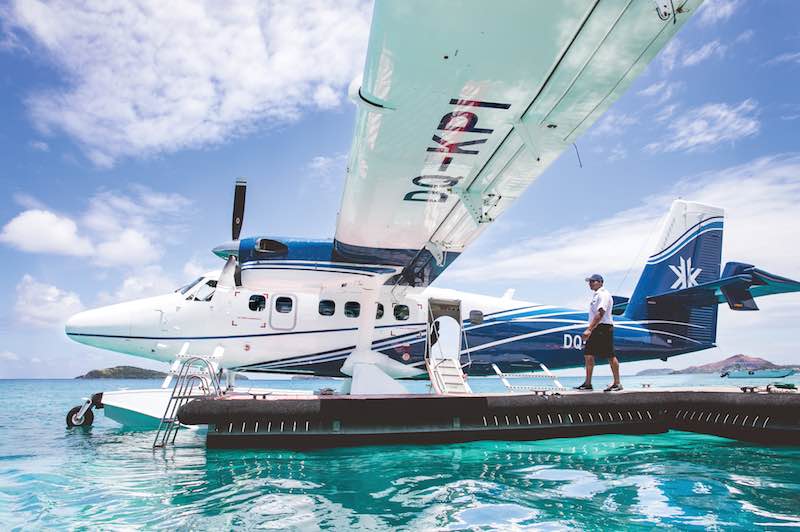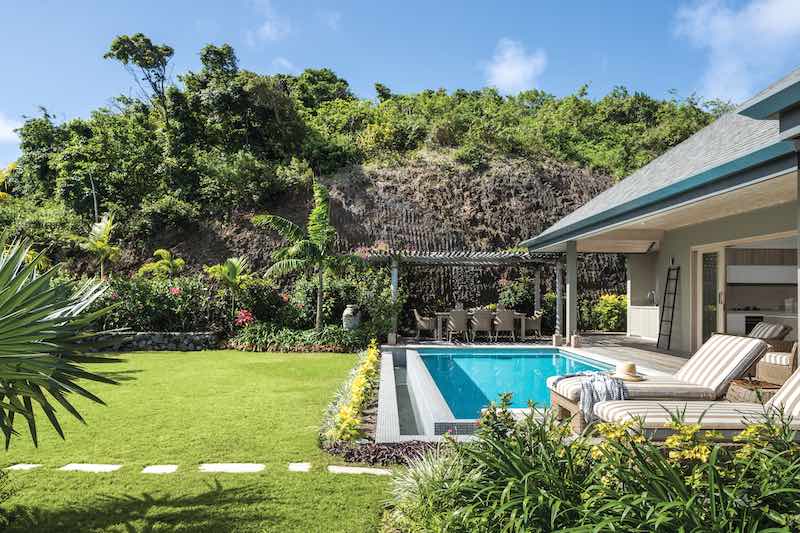 Kokomo's startling phosphorescence is right out of a Pixar blockbuster—too vivid, too self-aware, too deliriously pleasurable. It gives the island more mythological panache than merely skating by on natural beauty assets alone. The villas are ambitious and far-fetched gambits that actually work—because vacationing with in-laws requires a larger footprint than you can possibly imagine.
Fishing for trophy wahoo and swordfish aboard Lang Walker's boat is the most next-level day on the water you can have in Fiji. Reeling in a 300+ pounder is the ultimate way to get your adrenaline fix while on holiday here. The cruising grounds are among the finest in the hemisphere—the sailing scene rivals those of Nevis and the Grenadines. And if you can't tell your sheets from your slips, Kokomo's captains are on hand to steer you into perfect bliss as you float through uninhabited cays—completely off-grid, barely on the map. Think footprint-less stretches of sand and zero noise pollution. Visit in the morning during low tide for the maximum in delicious stretches of cake flour fine sand.
Kokomo's key sustainable seafood initiative is Dock to Dish—bring your catch back to the island to be prepared fresh for you the next day. All fish caught throughout Kokomo's fishing tours are used by the restaurant, and the species depend on the time of year. You can enjoy freshly caught Yellowfin Tuna or Mahi Mahi in the hot summer season and Wahoo in the cooler months. In addition to year-round Deep-Sea Pakapaka Snapper and Spanish Mackerel, Dock to Dish utilizes local seaweeds as a food source. The Kokomo Marine Biology team forages these "greens of the sea" from local nearby village communities to support local small-scale fisheries.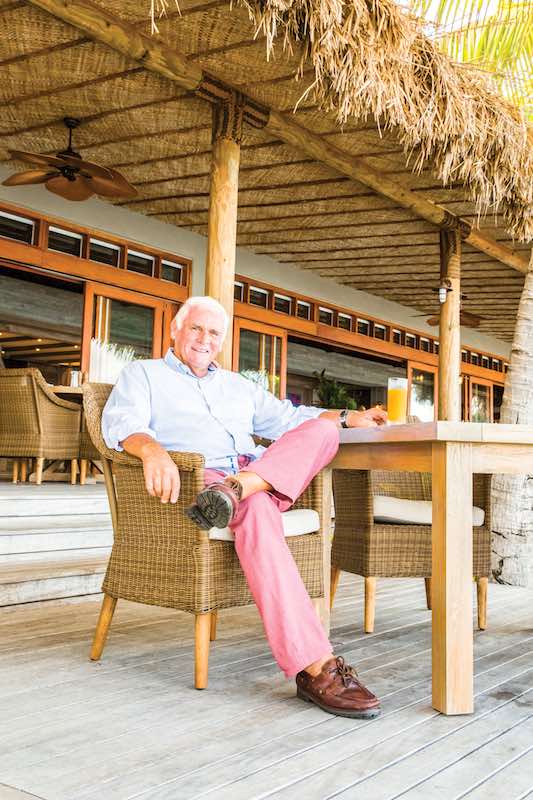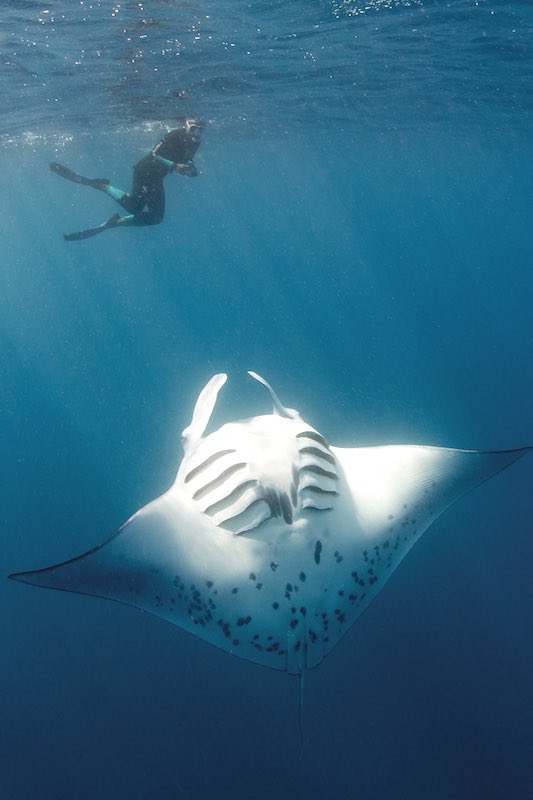 To the freeport savvy set, Kokomo also is an ingenious storage solution for Walker. Pretty sweet digs for the superyacht aficionado's considerable collection of recreational toys: a Global 600 private jet, a flotilla of boats, two barges, two helicopters including an Airbus model, and two seaplanes, one being a luxurious Twin Otter. Katoa is the resort's flashy new 51-foot Bertram Flybridge, while the Kahala is a 40-foot Riviera Express, both posh game fishing yachts boasting overnight accommodations. Walker also shares a hangar in Suva with Google co-founder Larry Page.
Kokomo's spa is one of the most compelling offerings here, simply sublime from start to finish. This is not the place to fret about massages versus facials—book both for the full benefits of a wellness-centric stay. Sunrise yoga led by Alexandra Owen is a revelation and a reset all at once, her wealth of holistic expertise, social intuition and grace is a pitch-perfect fit for this property.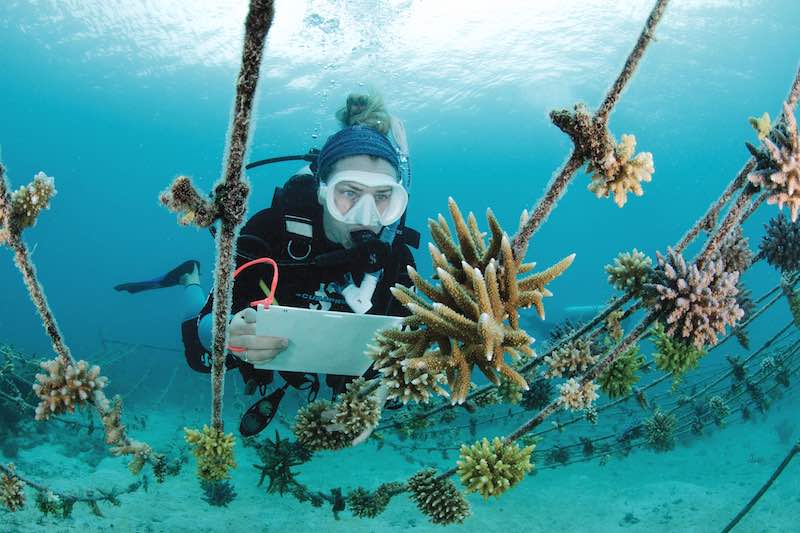 For full takeover, sprawl your social set out amongst the nine villas and four residences at the resort. Cinnamon hardwood sourced from nearby Mago Island (privately owned by neighbor Mel Gibson) is crafted into impossibly chic furniture (only if you're partial to boho) and locally sourced mahogany stars in the louvres, while plantation pines soar above in the roofing. And when we say inclusive, we mean all-in. Midnight orders as light as yellowtail sashimi or as bender-worthy as a bottle of Two Paddocks Pinot Noir and a tomahawk ribeye are most welcome. Staff sincerely seem happy to see you living your best life. Welcome to the whimsy and wonder of Kokomo.
As waters here have essentially never been fished commercially, Kokomo boasts some of the most surreal snorkeling and diving in the country—akin to exploring a pre-industrial aquatic underworld. These nearby reefs set the gold standard for PADI diving when conditions are favorable. With over 30 storied sites to choose from, the spectacle of marine life is endless. The phenomenally clear waters of Kokomo's nearby Great Astrolabe Reef are a diver's dream, and Fiji's claim to fame. Imagine walls of spellbinding, soft corals and schools of large pelagic fish—rainbow runners and barracuda swanning by your mask.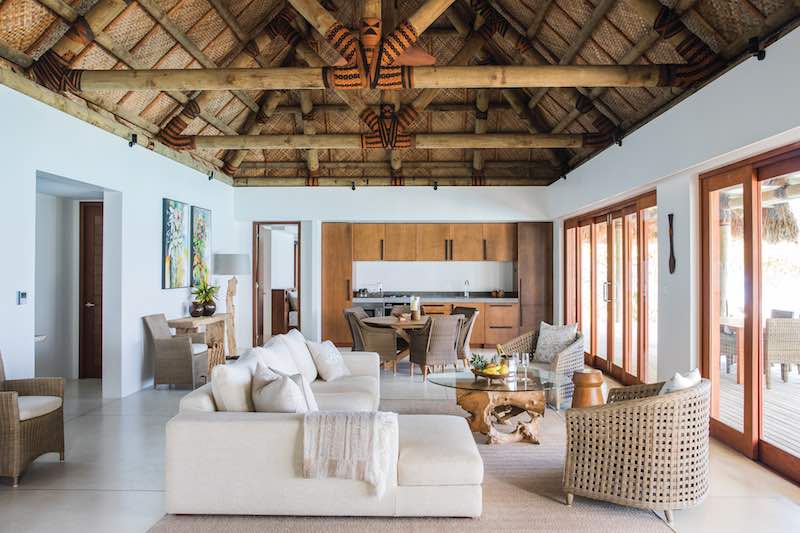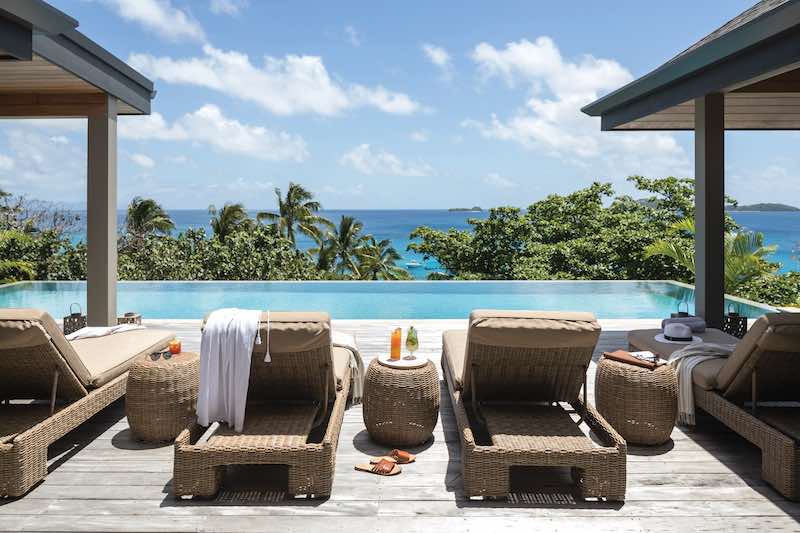 Back on dry land, a guided tour of the resort's 5.5-acre farm will enhance your sense of star ingredients on your plate every evening. Insist on Chef Sa Va'afusuaga as your guide; he is the resort's beloved new Executive Chef, a ravishingly talented Kiwi-Samoan. Touring the hydroponics garden and vanilla plantation with him reveals much of the inspiration behind his cunning creations. And in true Kokomo style, resident bees make honey in hives styled like something out of a Lilly Pulitzer photoshoot, complete with panoramic ocean views. The free-range chickens also enjoy a designer coop with ample in-and-out privileges.
The expert-led wine cellar experience is not to be missed. It's a very impressive and intrepid operation. Sommelier Lily Puamau leads guests down the rabbit hole of the island's enviable list of vintage libations. This native rising star is one to watch at Kokomo. Everything is done with great intention and conviction here; it's pretty remarkable to witness how obsessive the staff is at doing well at every task at hand.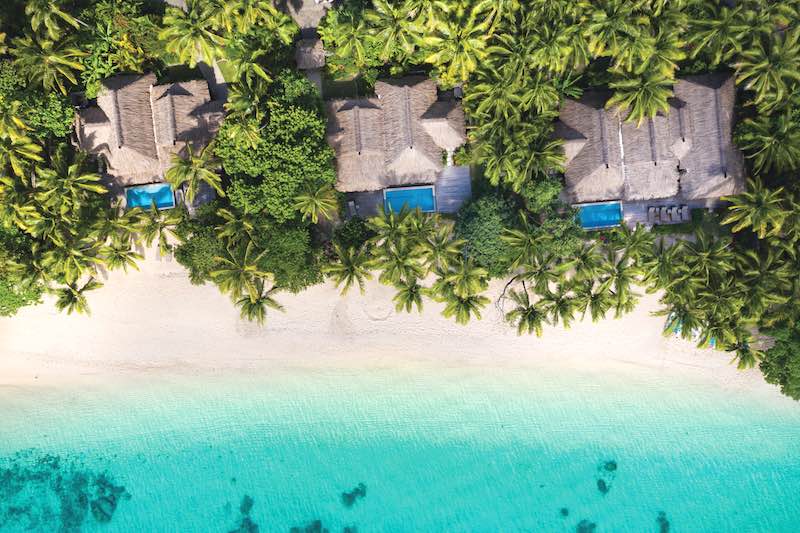 A truly great holiday is an exercise in concierge calisthenics and soft storytelling. As you are poetically enveloped in this island's embrace and seamless service, you will quickly devise ways to return.