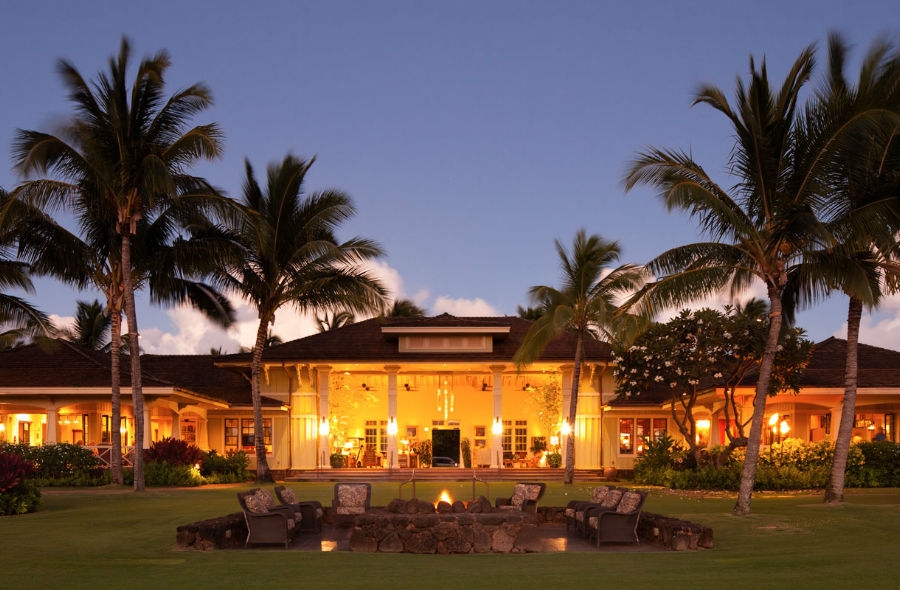 Kukui'ula, on the sunny south shore of Kaua'i, is a community that's as sophisticated as it is casual.
With its Upcountry Farm and lake, a Tom Weiskopf golf course and spa, and a shopping village that's an island gathering place, Kukui'ula is a beautiful base camp from which to enjoy every island adventure.
Picture this: rows of kale, tomato, swiss chard and mint. Taro, lemons, lettuce and bananas. Pineapple, starfruit, plumeria and birds of paradise. The Farm is a blend of greens, reds, yellows and whites as well as pinks, purples and blues. There is always something delicious in season for members to enjoy.
Kukui'ula's spa and fitness center is built on the astonishing idea that well­being is something you should feel every day, and both tradition and technology can help get you there. In a garden of pure, sensual peace, the spa offers Kaua'i as intense fragrance and deep feeling. From welcoming rituals to therapies and classes, spa and fitness is the experience of catching your breath and restoring your balance.
Playing off of centuries of traditions and heritage, Tom Weiskopf has created a masterpiece golf course here at Kukui'ula. Situated on the gentle coastal contours of Kauai's south shore, this Weiskopf gem is a rollercoaster ride that builds in excitement and momentum. A course built for all skills levels, Kukui'ula offers five sets of teeing areas on each hole, including inviting forward tees for beginning and novice players and all the way back to a daunting set of tees that would challenge any professional.
Our Lodge Collection of turnkey cottages, bungalows and villas adjacent to the club's Plantation House and spa are furnished with sunlit colors and original art, surrounded by lush tropical landscaping, and offer ocean, golf and mountain views. The Makai collection of pre-designed or custom cottages offers owners many opportunities for personalization. And high on the ocean-facing hillside, Mauka custom homes reflect island style – with captivating views on the infinite Pacific.
Kukui'ula
808.742.0234