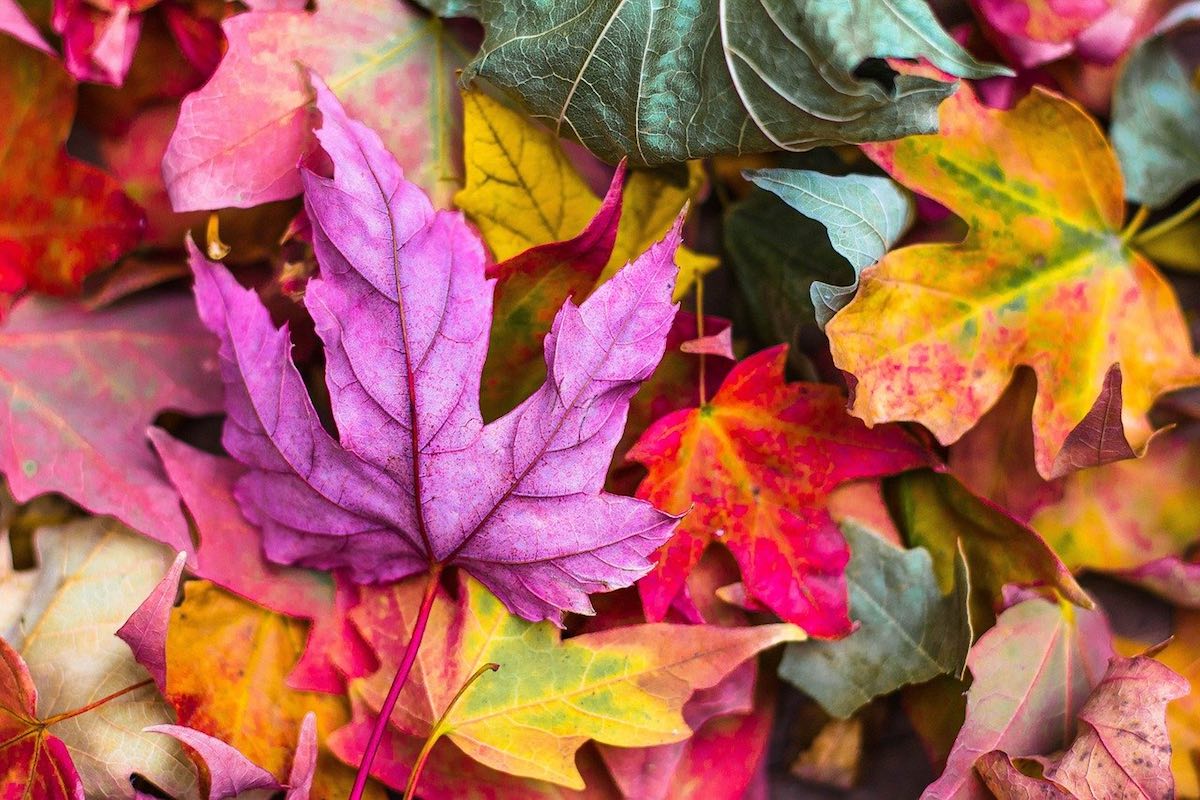 Nature is about to put on a beautiful show for us that we all should take advantage of. Fall brings about the changing of the seasons and with that comes the artistry of Nature's autumn palette. While the timing of the color change varies by the species of tree, there is harmony in the fact that they all change with the shortening of days and the lowering intensity of the sun. Here are a handful of locations you can travel to see for yourself the brilliance of our Mother Earth and all of her splendor.
Connecticut River Valley, New England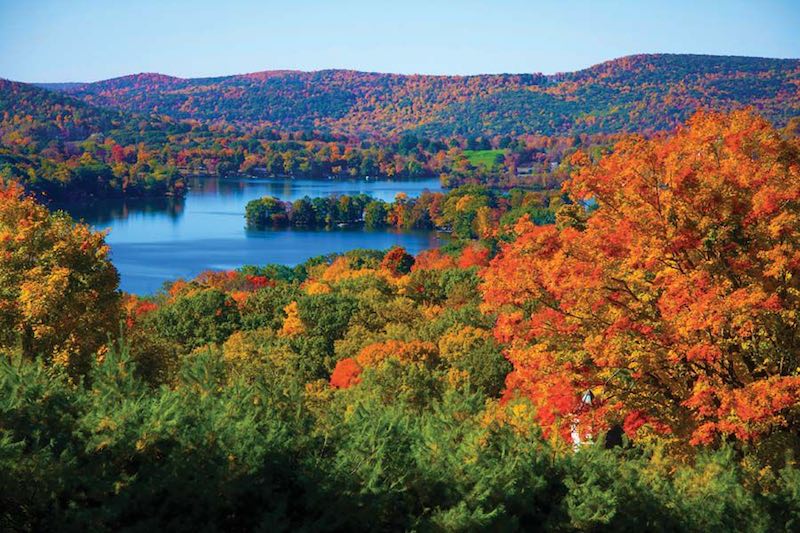 New England is legendary when it comes to leaf peeping as it draws thousands of visitors each year who come to marvel at the stunning oranges and reds that line the roadways and fill the parks. Connecticut has the longest fall foliage season lasting over six weeks in Sept. and October. During this time, there is also a flurry of wildlife activity as the upland maples caramelize in color. Visit Gillette Castle State Park for delicious views of fall and its reflection in the rivers below.
Shenandoah National Park, Virginia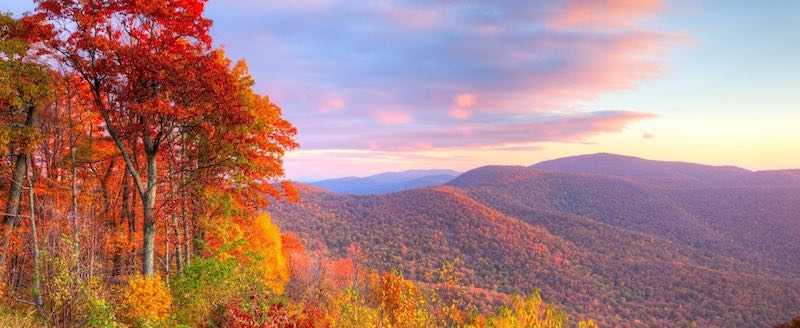 Scarlet reds, burnt oranges, bright yellows, and lush greens of golden hickory trees, red maple, sumac, and oak trees blanket the mountains in the Shenandoah National Park. Drive the 105-mile Skyline Drive for jaw-dropping views of the foliage or cruise the 469-mile Blue Ridge Parkway into North Carolina to get a bird's eye view at a higher elevation. Visit late September to early November for prime color displays.
Stowe, Vermont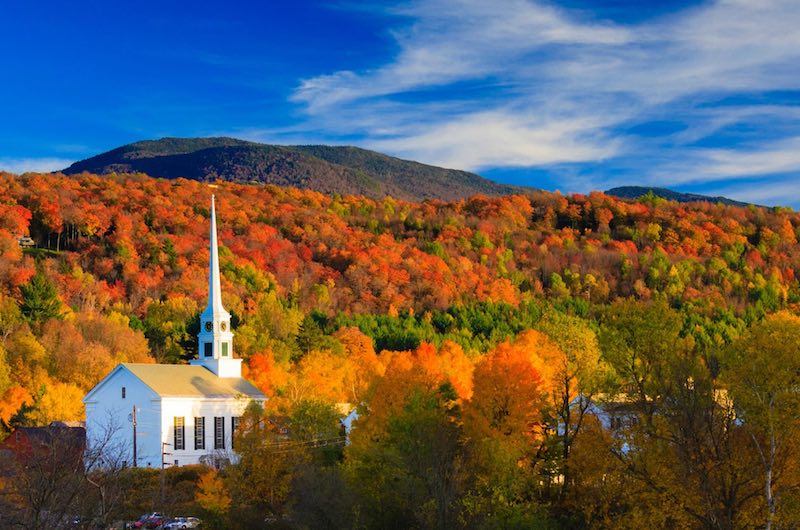 Known as "Fall's Color Capital," Stowe offers visitors awe-inspiring views at every turn as well as a charming mountain town that was made famous for its world-class skiing. Named "#1 Fall Foliage Destination in the U.S." by TripAdvisor, Stowe has a variety of activities that allow for spectacular views. Whether it's a scenic drive along the Green Mountain Byway, a guided tour of local breweries, a frolicking at the pumpkin festival, a paddle along the Winooski River, or a ride on the Gondola SkyRide, the Vermont countryside has it all.
Columbia River Gorge, Oregon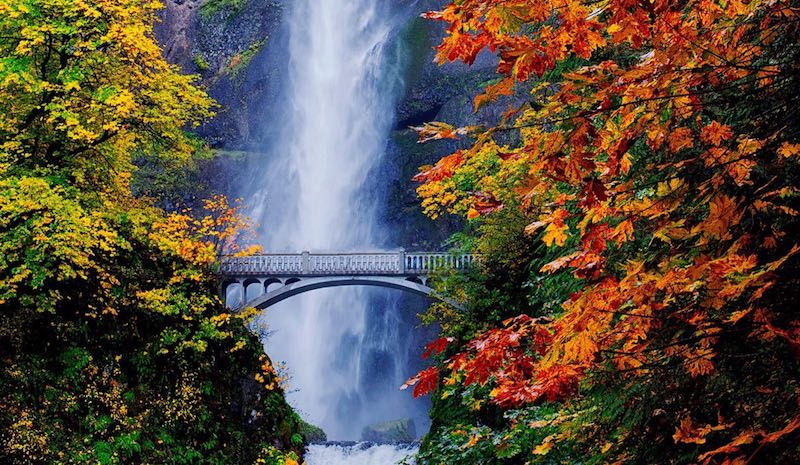 The Pacific Northwest, to me, is nature's playground where one can ride the waves one day and the next get lost in a lush forest complete with perfect hiking trails set amidst majestic trees and flowing waterfalls. The 80-mile Columbia River Gorge naturally separates southern Washington and northern Oregon and is home to a variety of tree species including big-leaf maples, Oregon ash, firs, and cottonwoods. The leaves are most spectacular in September and October when its still just warm enough to take them in while hiking, horseback riding, or kayaking.
Aspen, Colorado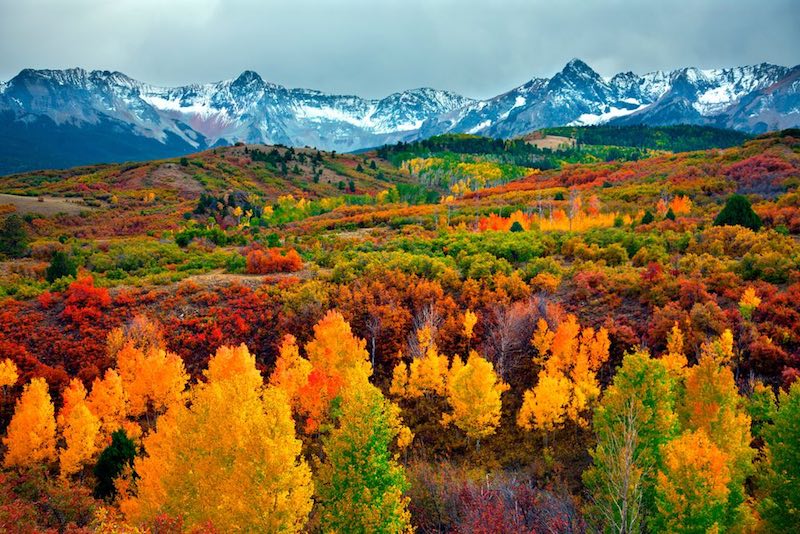 In Aspen, fall is one of the most visited times as the namesake trees turn various hues of gold and bronze. The weather has not yet turned frigid allowing for outdoor recreation amongst the epic panoramic displays. Visit the Maroon Bells to immerse yourself in the grandeur of our might Mother Nature. Visit between September and mid-October for sunshine days and crisp, starry nights.