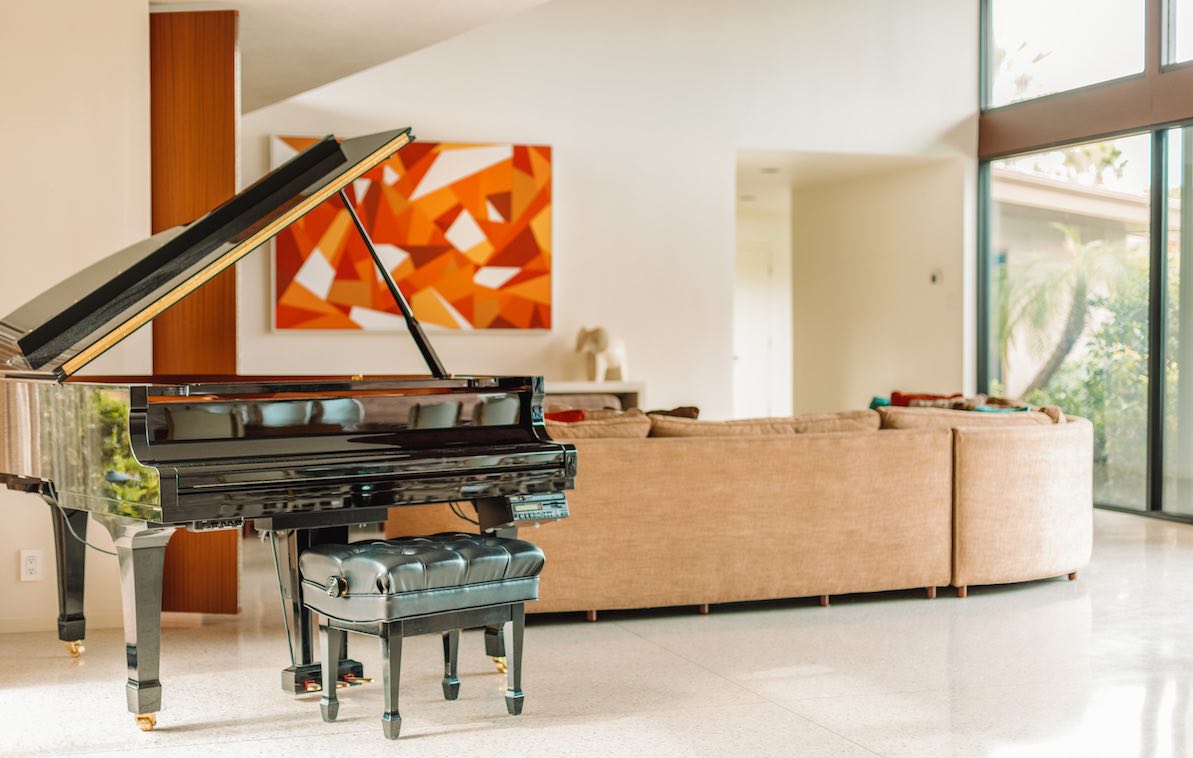 Vacationing has never been easier with the enormous variety and selection of unique places to stay across the world. The days of solely seeking out luxury hotels to spend the weekend getaway are gone. With millions of homes and estates now available for rental, the possibilities are endless. You can even holiday in the past home of your favorite singer, actor, or other American icon. These five vintage celebrity homes make great weekend getaways.
Frank Sinatra – California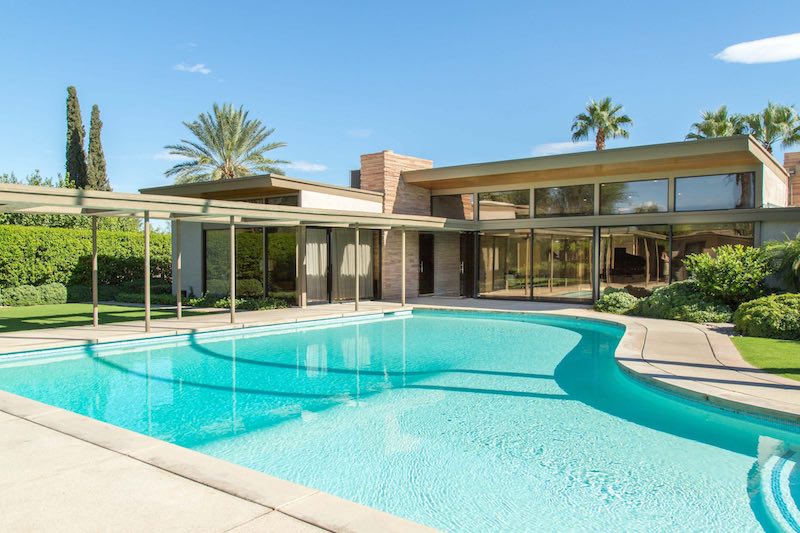 The legendary Frank Sinatra's Palm Springs estate is now one of the most sought-after rentals in the U.S. Twin Palms is a four-bedroom, seven-bath vacation home with over 4,500 square feet of luxury. With its famous piano-shaped swimming pool and modern amenities, the home's mid-century historic style is fully intact. Sinatra memorabilia is also featured throughout the home and the original recording studio is still in place, but not connected for use. The pool house comes complete with kitchenette, cabana-style bathrooms, and endless memories of ol' blue eyes. Jet over to Palm Springs and do it your way in this classic fragment of yesteryear.
F. Scott Fitzgerald – Alabama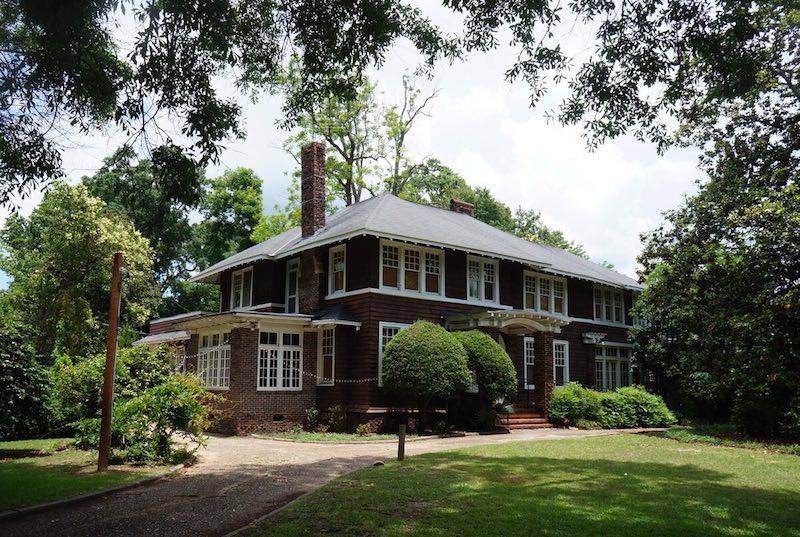 In the heart of Montgomery, Alabama rests a home steeped in literary value. Both F. Scott and Zelda Fitzgerald spent their winters in this historic home from 1931 – 1932 while writing portions of their novels "Tender Is The Night" and "Save Me The Waltz." With the Fitzgerald Museum housed in the downstairs area, this home is a writer's paradise. The Craftsman style home was first constructed in 1910 and now consists of this one-of-a-kind rental apartment with the amazing museum below. The two-bedroom apartment features many modern amenities as well as a separate living and dining rooms, sun porch, and exclusive tour of the Fitzgerald Museum.
George Washington – Virginia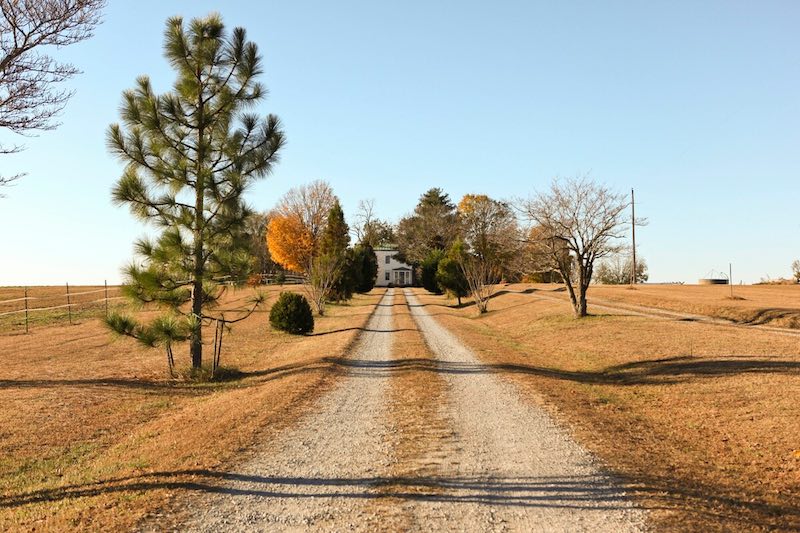 Traveling to scenic St. Stephens Church, Virginia paves the way for a stop at Travelers Rest, the historic twenty-three acre farm where George Washington spent nights in between Williamsburg and Mount Vernon. First built in 1760 and later rebuilt in the late 1800s, this piece of American history still holds some of its original woodwork to this day. The beautiful renovation still grasps the home in historical charm. The two-bedroom, two-bath farmhouse features many attractions such as indoor fireplace, Wi-Fi, firepits, hammocks, and a freshwater pond for fishing in the same waters as our nation's first president.
Jimi Hendrix – Hawaii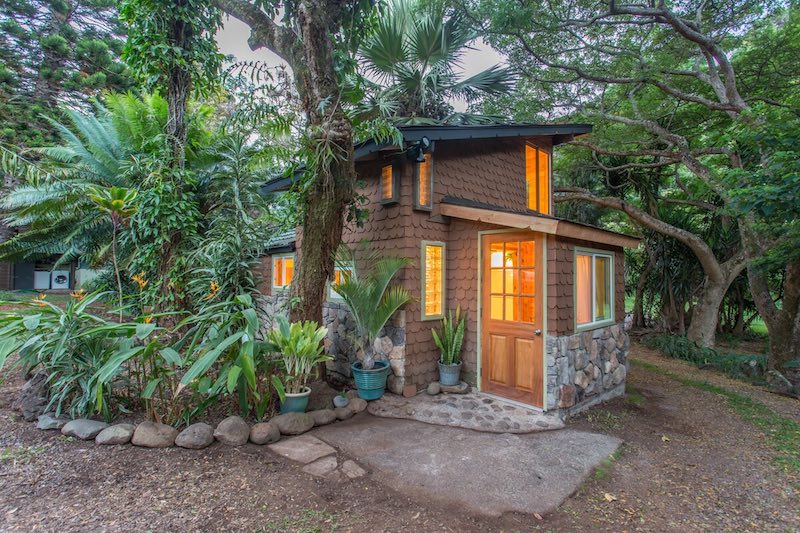 Make a special trip to Makawao, Hawaii for this romantic hideaway where Jimi Hendrix rocked out and resided in 1970 while filming the movie Rainbow Bridge. The recently remodeled one-bedroom, one-bath studio is just minutes to the beaches and shops of Maui. Built in the 1930s, The Gingerbread House is a treat for all who pass through and includes many modern-day amenities as well as being located on a 4.5 acre property, lush with fresh fruit, a stream, and an organic veggie start farm where you can feast on papaya, banana, and passion fruit, among other tropical delights. Relaxation takes on a whole new meaning in this Zen inspiring tropical locale.
Sony and Cher – California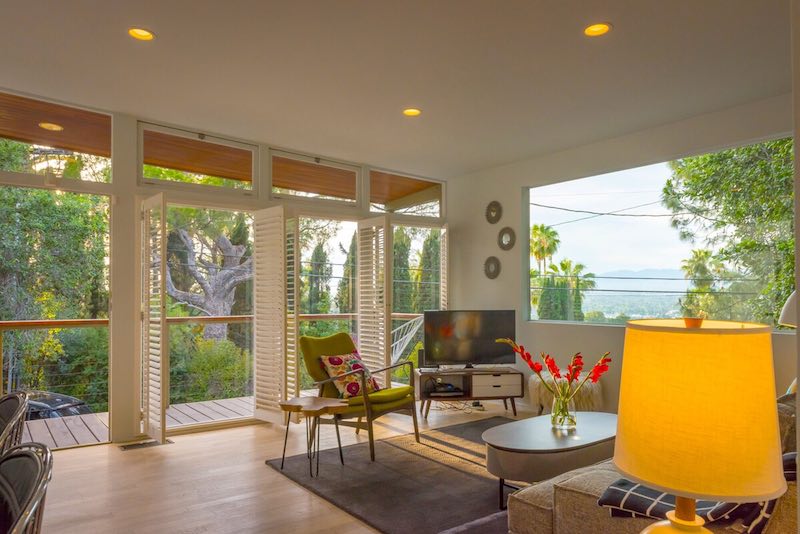 When relaxing in this 1954 LA home of iconic pop '70's stars Sonny & Cher, you can practically feel the walls singing "I Got You Babe." Located on a private road in the upscale Lake Hollywood area, minutes to Universal Studios and Warner Bros., this home comes with breathtaking views of the San Fernando Valley and feel-good vibes throughout the one-bedroom, one-bath bungalow.
Whether you are looking to spend a few nights in a romantic Hawaiian retreat where Jimi Hendrix once stroked his 6 string or want to relive the roaring nights of Frank Sinatra's past, there is a celebrity home available for rent to suit your unique pleasures.