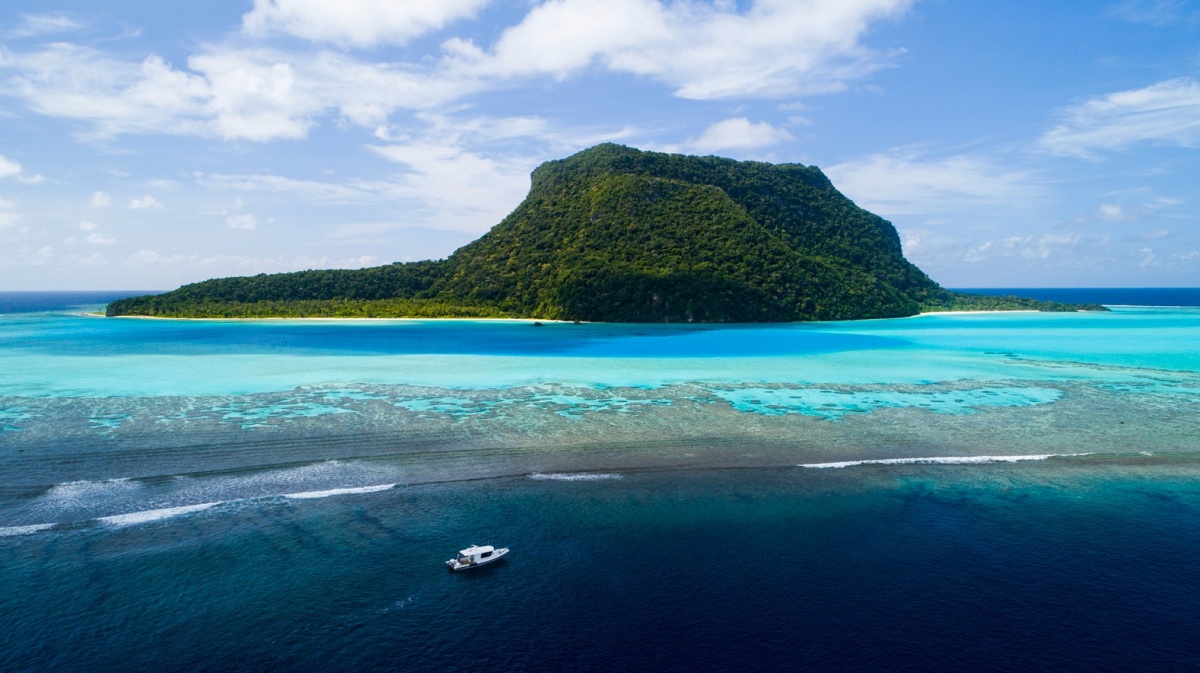 The pristine Fiji Islands nestled in the heart of the South Pacific are calling. Imagine an idyllic and secluded South Pacific vacation made easy, with no planning or research needed. Sometimes it is that simple.
Luxury travel curators can take all the worry out of planning a Fiji vacation for discerning couples, families, and honeymooners. FijiVacations.com, an industry leader in selling airfare, travel packages and custom itineraries to Fiji has made it their mission to know every detail about this South Pacific destination since the family business began in 1985.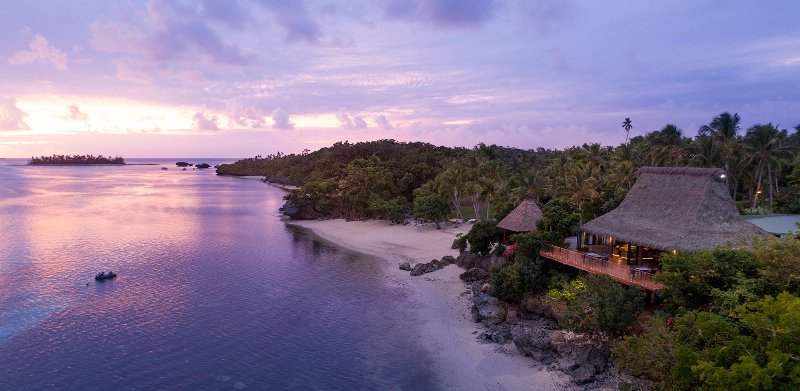 FijiVacations.com launched after countless trips to the Fiji Islands by Owner Melissa Pomeroy with her family. Having experienced many beautiful destinations, the memories of Fiji stayed with her long after she left. Pomeroy connected with the genuine warmth of the people and the stunning yet unassuming beauty of the Fiji Islands and its gorgeous island resorts. Now, she runs her business each day sharing her passion for Fiji.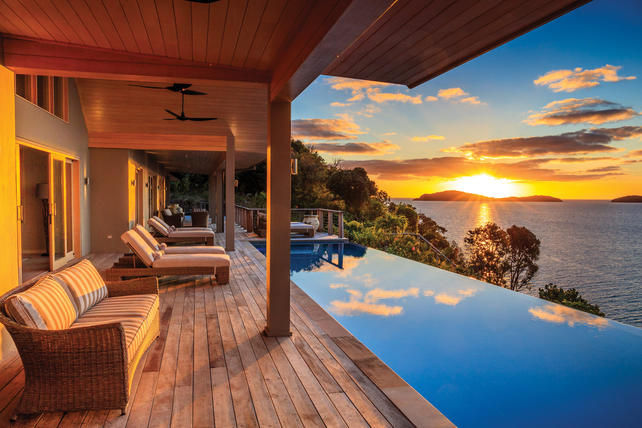 The Fiji Islands can be a challenging destination to book travel given its remoteness. Therefore, FijiVacations.com helps travelers navigate Fiji's intricacies by creating one-of-a-kind, tailored itineraries. This allows clients to focus on their busy schedules while letting FijiVacations.com handle the time-consuming stuff.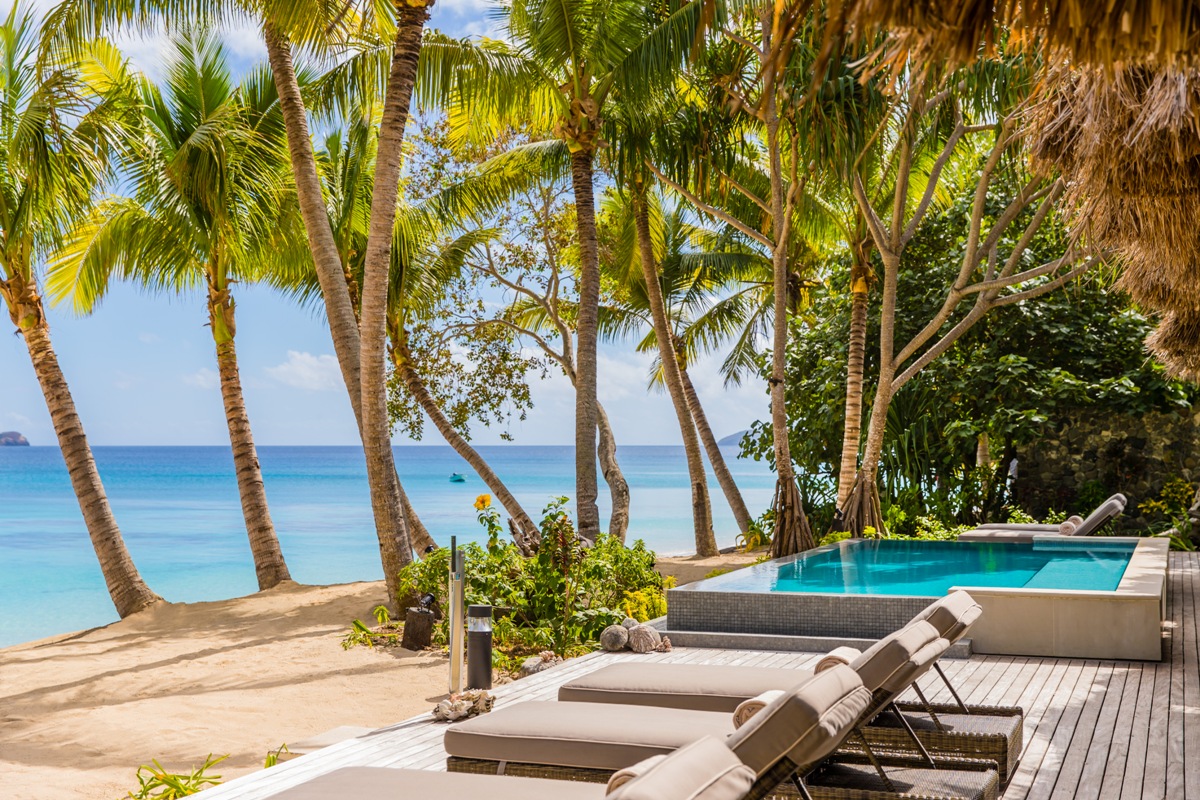 The luxury travel curators at FijiVacations.com visit Fiji often to learn about new resorts, offerings, and excursions – from new luxury overwater bungalows and private island resorts to the best remote beaches, most talented chefs and lavish dining experiences. Knowledgeable and passionate team members will help determine your must-haves for the perfect private island retreat. Then, they will curate a once-in-a-lifetime experience at luxury Fijian resorts like these below.
Kokomo Island Fiji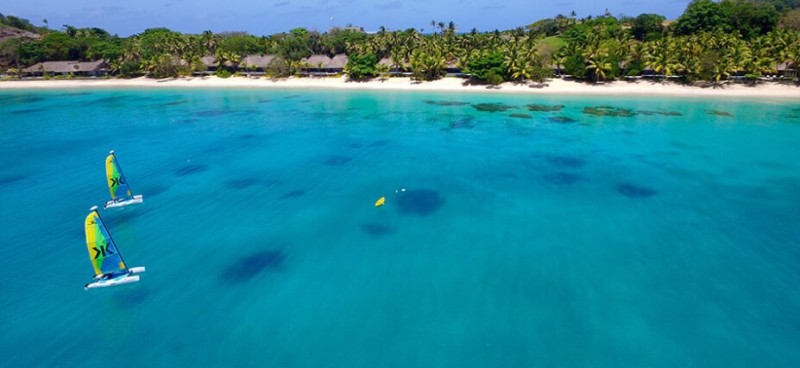 Just south of the main island of Fiji in the Kadavu Island Group sits Kokomo Island Fiji. With a world-renowned reef steps away, guests have access to unparalleled adventure. The dynamic color of the ocean, the abundant marine life and the luxury accommodations make Kokomo truly a magical place.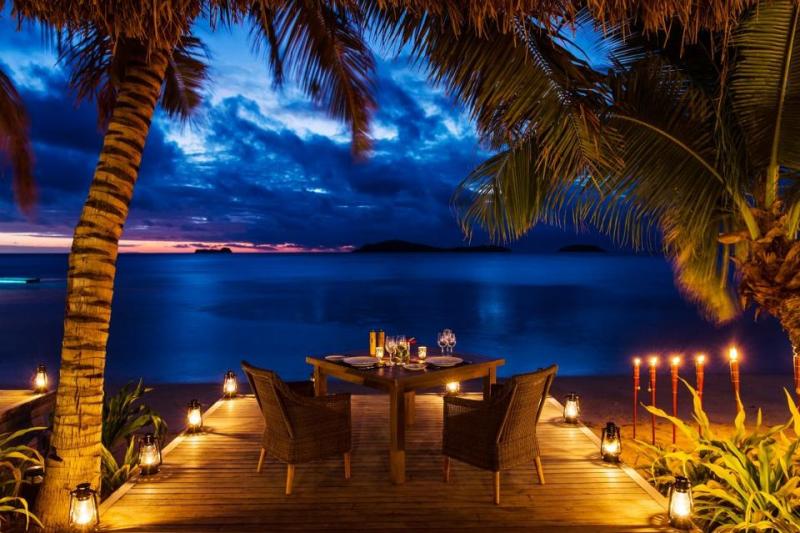 The Great Astrolabe Reef, fourth-largest reef in the world, is just steps from this luxury resort and the nearby dive site is known as one of the best in the world. Experienced divers as well as those just learning can enjoy the colorful coral and diverse marine life. The Great Astrolabe Reef dive is a bucket list activity not to miss.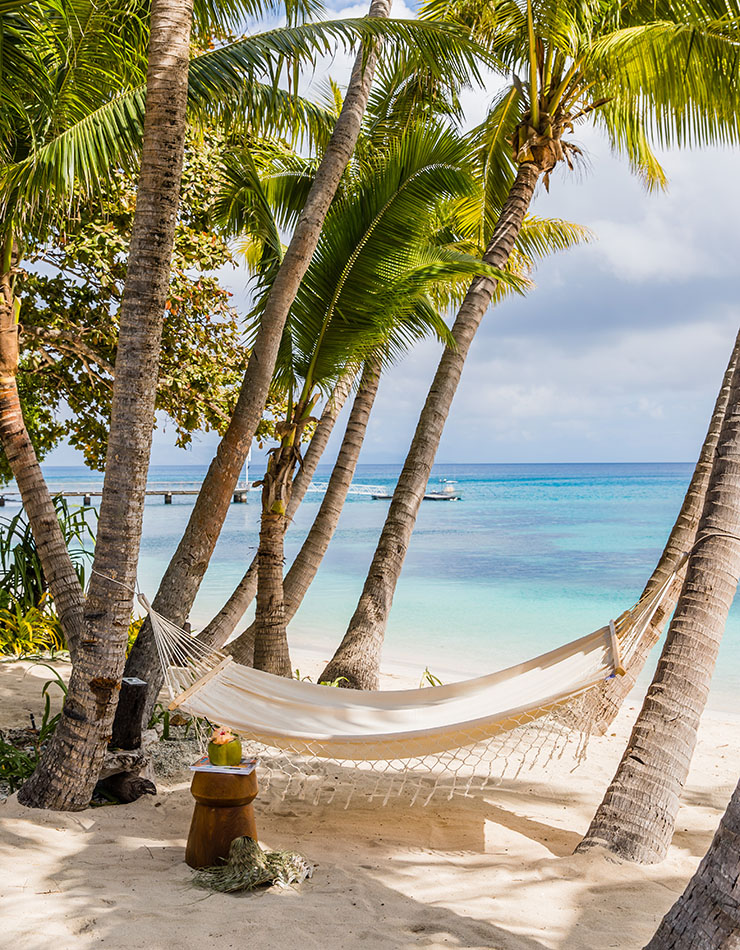 Nestled in a rainforest, guests will find the resort's Luxury Hilltop Residences that give way to the best views on the island. With three to six bedrooms, the traditional Fijian-designed residences can accommodate the whole family or be a lavish getaway for one couple. They are crafted meticulously using sustainable elements. Art connoisseurs will appreciate the Villa interiors, as unique abstract art adorns the walls painted onsite by Australian artist, Chris Kenyon. With an in-house chef, butler, and nanny, there will be plenty of help to ensure a relaxing getaway.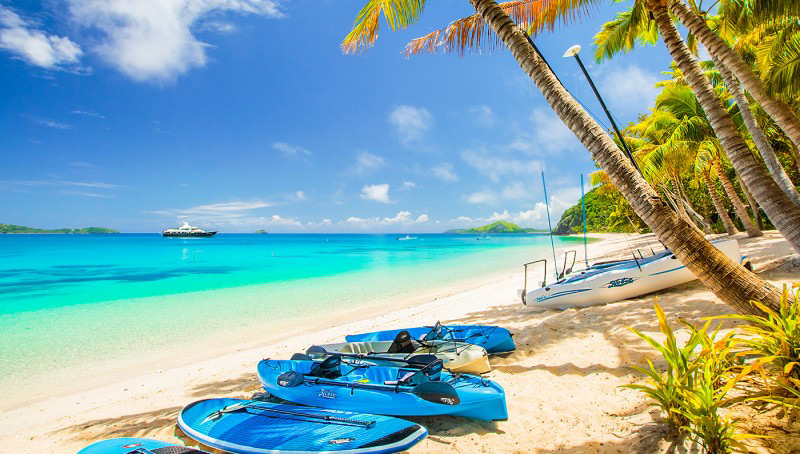 Let FijiVacations.com book you in the ultimate accommodation: the Owner's Residence. Set on a prime beachfront location, the views will make you feel like you are floating on the top of the ocean. Regardless of where you stay at the resort, all accommodations come with an expansive deck, a private infinity pool, spa and dive vouchers, homemade Fijian cuisine and so much more to create that perfect all-inclusive private island experience.
Vatuvara Private Islands Resort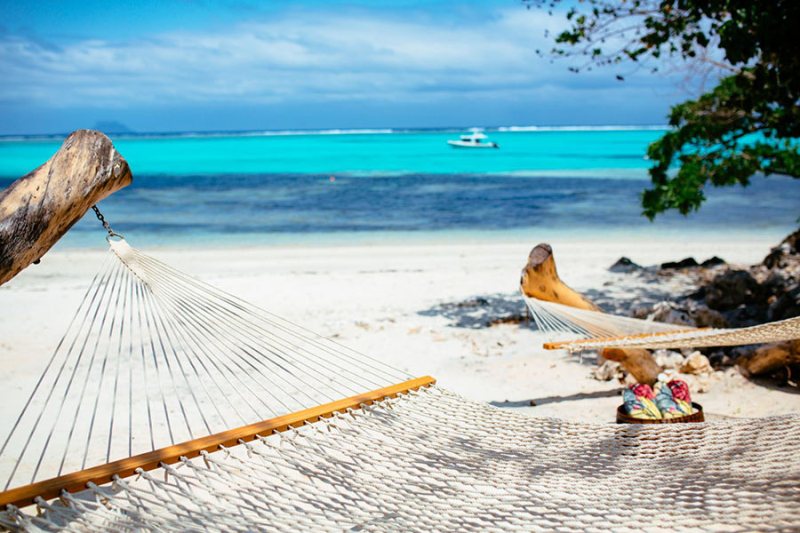 Positioned in the unspoiled northern Lau Group of the Fiji Islands and only accessible by private seaplane, you will find the exclusive, adults-only Vatuvara Private Islands Resort. Discerning couples can enjoy 800 acres of gorgeous tropical gardens while taking in the ocean breezes and magnificent vistas. Tranquility begins here.
This getaway is available for exclusive use of the entire island, or stay in one of three villas: Villa Delana, Villa Vatu or Villa Saku. The Villas come equipped with your own massage therapist and your own massage bure located on your Villa's deck. Enjoy the view of turquoise water and neighboring islands on the expansive deck. Unwind by the infinity edge pool or by the beach through your own private beach access.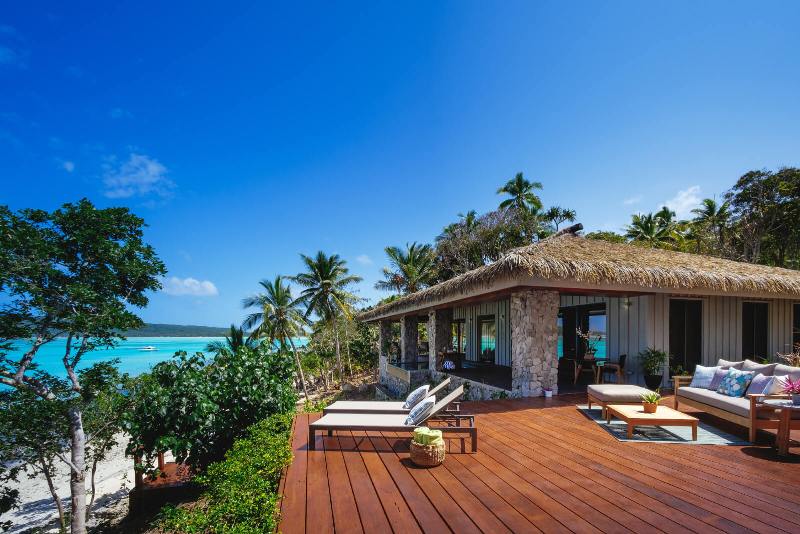 At Vatuvara, enjoy gourmet cuisine using only the freshest ingredients sourced directly from the surrounding ocean water or from Vatuvara's own certified organic farm. For lunch, a traditional Fijian Lovo will be used to prepare meals. The dinner experience is described as "Pacific Rim" with an abundance of fresh seafood, organic meats, garden vegetables, and fruits, accompanied with fine liquors and wines.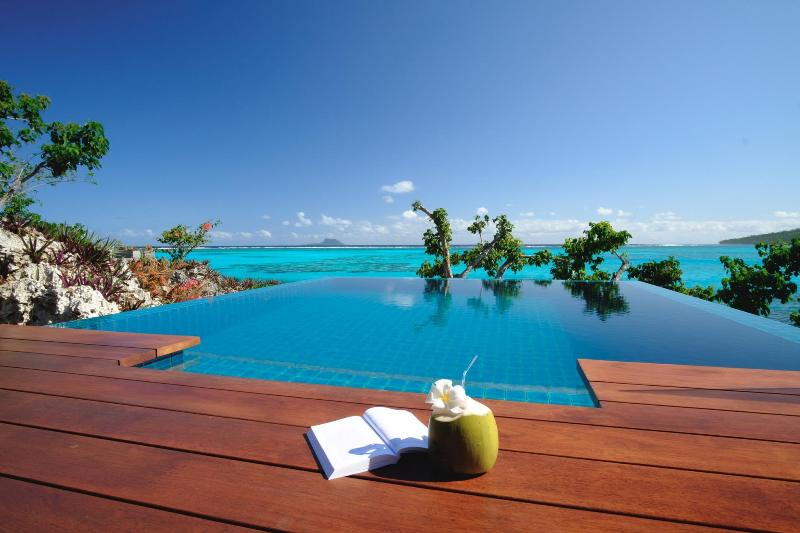 For a one-of-a-kind experience, laze at your own private island for a day. Guests of Vatuvara can exclusively explore a neighboring uninhabited volcanic island. With its tropical gardens, limestone cliffs and white sandy beaches, this is untouched beauty at its finest. And only for a rare few to see.
Dolphin Island Resort
Off the coast of Fiji's Viti Levu, Dolphin Island Resort encompasses 14 acres of tropical paradise surrounded by azure waters. This resort caters to those looking to unwind in a remote, luxury resort setting unlike any other. Arrive by float plane or helicopter to this tiny slice of paradise. Natural beauty and true privacy can be found throughout Dolphin Island Resort.
This paradise can be yours exclusively and accommodates eight guests for an unforgettable vacation in Fiji. Guest bures (villas) showcase exquisite details and craftsmanship with high ceilings, gorgeous ocean views, fine cotton linens, well-appointed bathrooms and a private garden. For the ultimate in barefoot luxury, choose to stay in the Hilltop Sleep-Out Bure and spend the night under the stars. Lanterns and candles will light your way.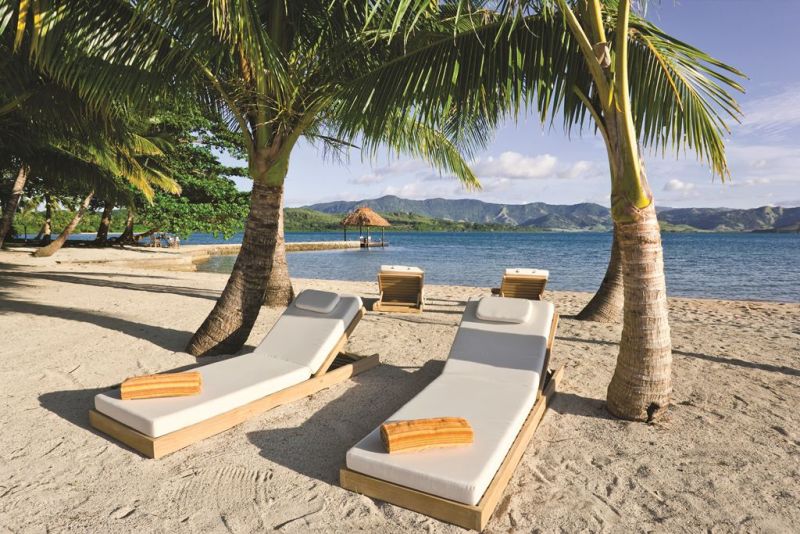 When finished relaxing at the beach or lounging by the infinity pool, there are countless things to do on Dolphin Island. Guests of the island resort have access to their own private boat, which is available to go anywhere guests desire. Hike to a stunning waterfall on the main island, go fishing to catch tonight's dinner, have a Dolphin Island De-stress Massage or be entertained by Fijian dancers and fire-eaters.
The dining options here are simply incredible. Wake up to breakfast in a grand bure overlooking the water. Have a gourmet picnic lunch on your own romantic private beach. Take in the ocean breeze on a floating pontoon with creative cocktails before dinner. Finally, enjoy a fresh Fijian fusion dinner by the infinity pool while watching the sunset.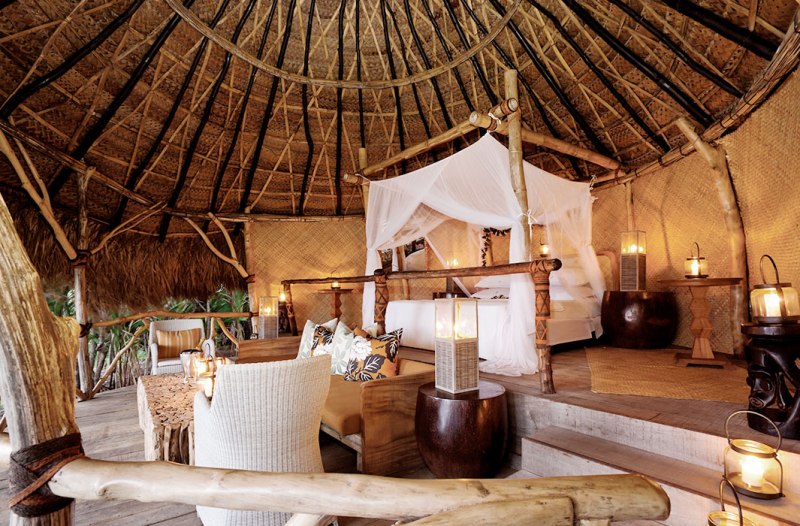 The staff at this luxury resort getaway approach their service to guests with love and heart. Guests will find a kindness very different from elsewhere in this world. The Dolphin Island experience will nurture the soul, fill you with much laughter and leave a lasting memory.
FijiVacations.com
The endless white sand beaches, azure waters and exclusive high-end private island resorts curated by FijiVacations.com can be yours. It's simple. Just make the call, confirm the details and board the plane to paradise. For more information on FijiVacations.com, please visit www.FijiVacations.com or call 1.800.927.1923.