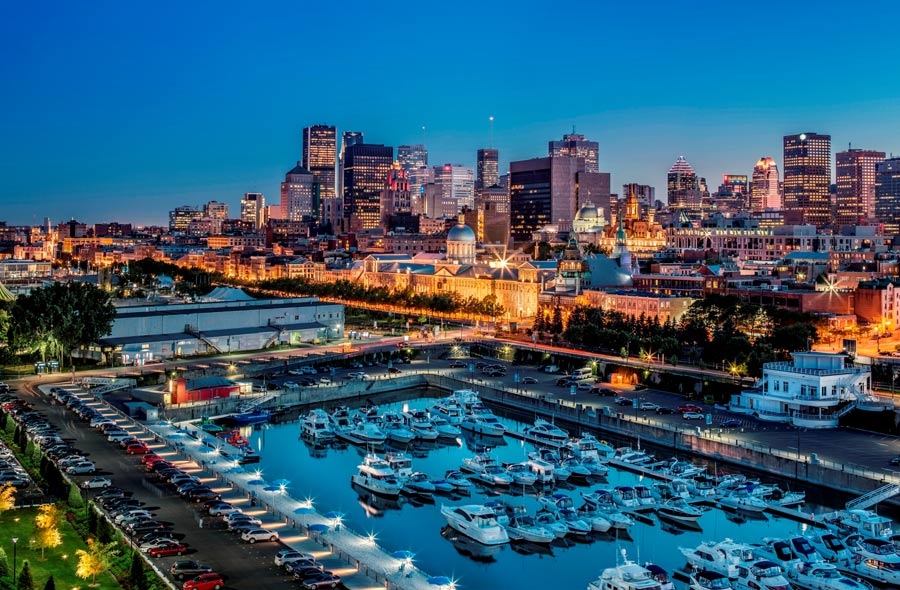 It's easy enough to be overwhelmed by the beauty that is Montréal, but stepping inside the Fairmont Queen Elizabeth will take your breath away.
This hotel was first built in 1958, but its outside walls blend in to the older buildings that make up the surrounding area. In fact, within a short walking distance is a wide variety of structures, including the Bell Centre — home of the NHL's Montréal Canadiens — and the Cathédrale Marie-Reine-du-Monde, a beautiful cathedral consecrated in 1894. The fact that the hotel is located in the heart of the city makes it all the more convenient for travelers, and the perfect pit stop for a week or more of vacation time.
There are 100 suites in this 21-story building, a mix of multiple bedroom and high-end rooms that are both comfortable and lavish. One of those suites (No. 1742) was famously used by John Lennon and Yoko Ono in their Bed-In for Peace back in 1969. The hotel was also used as a headquarters for the 1976 Montréal Winter Olympics, which is just another example of the high regard at which this hotel is held.
But a hotel is just a building unless it has everything you need and more, and that's exactly what the Fairmont Queen Elizabeth aims to offer. Executives coming into town on business can gain access to the Executive Floor, which includes 44 guest rooms and 3,500 square feet of meeting space spread across seven different areas, or they can get one of the 100 suites with a salon that's designed just for a businessman on the go.
The dining options are second to none as well, and integrate innovate techniques to make diners' palates dance. The Fairmont recently started farming on the top floor of the building, with an innovative rooftop garden that provides healthy and organic herbs and vegetables found often in the meals. Not only is this a nice sustainable option, but it's also low-impact on the environment, and gives the diners a fresh choice with their meal.
The theme of keeping things local and fresh continues with a unique approach to dining at the Fairmont's premier dining establishment, The Beaver Club, as the team has adopted two goats to produce fresh cheese year-round. The animals are kept off-site, but their products can be found in everything from the Asparagus Bundle with Goat Cheese and Confited Cherry Tomatoes to the Snow White Cheesecake with Red Berries — the "Snow White" part being a reference to the names of the goats themselves.
There are lots of different places to stay in Montréal, but the Fairmont Queen Elizabeth truly tops the list.