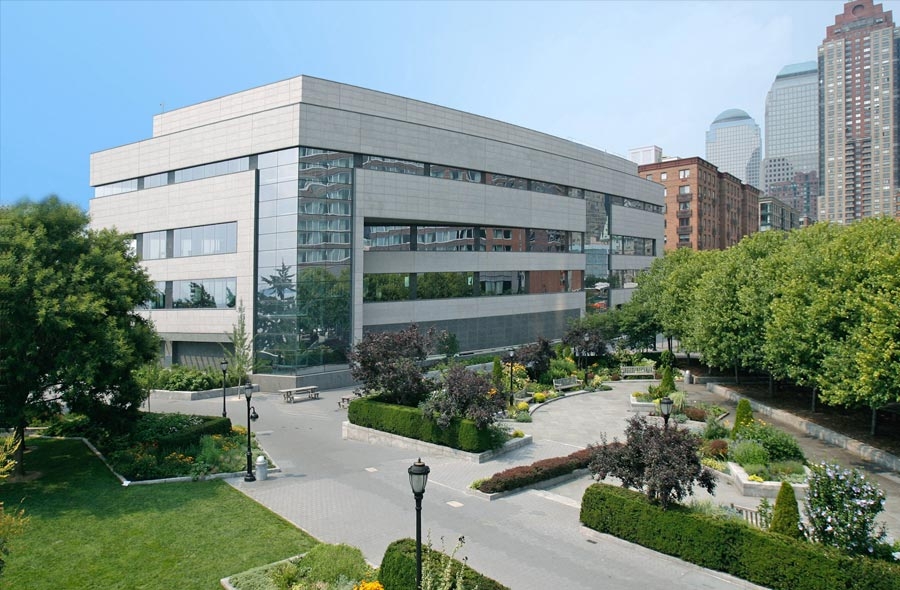 With the allure of name-brand boutiques, high-end restaurants, and world-famous Broadway shows, no one ever questions why New York City appeals to the millions who visit each year. The one thing that gets looked over, but not overlooked here at Jetset Magazine, we gathered all the Best Museums in New York City.
Museums, however, aren't always a part of the itinerary. They should be because the galleries and salons that make this must-see list are hardly the dusty artifacts of yore. Instead, these museums embrace technology, encourage interaction with the artists and even excite jaded New Yorkers — along with teaching patrons a thing or two in the process. Visit these taste-making institutions for unexpected entertainment and true take-home memories.
Art
Museum of Modern Art
The mecca of Manhattan museums is its Museum of Modern Art, also know as MoMA. For more than 80 years, it has achieved its goal of global importance by displaying modernism in its many forms, including architecture, design, film, photography, painting, sculpture, illustrated books and much more.
The idea of Abby Aldrich Rockefeller (wife of John D. Rockefeller) and two friends, the MoMA opened just days after the Black Tuesday stock market crash of 1929 with only nine pieces in its initial showcase. Today, MoMA's collection has grown to include some 150,000 tangible artworks, 22,000 films, 4 million film stills and more than 300,000 books and magazines from more than 70,000 artists, many of which are cycled through the museum in recurring exhibitions. Among the highlights for visitors is the Abby Aldrich Rockefeller Sculpture Garden, where the serene setting plays host to changing installations and a few intriguing permanent works by the likes of Picasso.
If checking out the digs renovated by notable designers Philip Johnson and César Pelli isn't enough to satisfy, take a trip to MoMA's P.S.1 in Long Island City in the neighboring borough of Queens. There, even more exhibition and performance space fills the structure, and artists are often on hand, dialoguing about the arts or creating new works. (Along the way to P.S.1, gaze upon 5 Pointz, an unaffiliated shrine to graffiti and street art.)
11 West 53rd Street
New York, NY 10019
212.708.9400
Moma.org
Also Art:
Solomon R. Guggenheim Museum
1071 Fifth Avenue
New York, NY 10128
212.423.3500
Guggenheim.org
Whitney Museum of American Art
945 Madison Avenue
New York, NY 10021
212.570.7789
Whitney.org
Culture
Museum of Jewish History
Billed as a living memorial, would-be visitors of Lower Manhattan's Museum of Jewish Heritage might expect an edifice filled with solemnity. That's certainly true of the Holocaust-focused War Against the Jews, one-third of what the museum calls its Core Exhibition, which also devotes entire floors to themes such as Jewish Life a Century Ago and Jewish Renewal.
The museum's overall showcase explores the varied experience of the Jewish people during the 20th and 21st centuries, with one highlight being the Voices of Liberty. Here, testimonies from actual immigrants who journeyed to the United States are presented via an iPod Touch, offering a rare opportunity to hear firsthand accounts. Take things a step further and interact with the museum's greatest resource during Yom HaShoah and the Annual Gathering of Remembrance (both next scheduled for April 2012), when Holocaust survivors and their families congregate in New York City for a number of commemorative events.
Just as engaging are the recent, lighthearted Woody Allen film series and an informative panel entitled Beyond Borscht and Bourekas: Celebrating Modern Jewish Cuisine, a discussion among notable Jewish chefs and restaurateurs. A must-see at the Museum of Jewish History include artist Andy Goldsworthy's only permanent installation in New York City, the Garden of Stones, which cultivates the growth of 18 oak tree saplings in this metaphorical representation of life thriving in inhospitable locations. The Statue of Liberty is also easy to see from various sections of the museum.
36 Battery Place
New York, NY 10280
646.437.4202
MJHNYC.org
Also Culture:
Museum of Chinese in America
215 Centre Street
New York, NY 10013
212.619.4785
MocaNYC.org
El Museo del Barrio
New York 1230 Fifth Avenue
New York, NY 10029
212.831.7272
ElMuseo.org
Fashion
Museum of Arts and Design
New Yorkers are crazy about MAD — the Museum of Arts and Design. At home in the city for more than half a century, MAD endured a few name changes and moves around town before finally settling into its current location in Columbus Circle, just outside of Central Park. It still retains its status as a hub for contemporary creativity.
One place to find that ingenuity is within MAD's Tiffany & Co. Foundation Jewelry Gallery, whose collection features ornate accessories such as noted designer Otto Kuenzli's "Gold Makes You Blind" armlet and American artisan Ruth Radakovich's "Cocktail Ring" (pictured). True jewelry fiends will also want to check out the Picasso to Koons: The Artist as Jeweler exhibit, which opens September 20, and those intrigued by the 1960s will love the forthcoming Crafting Modernism: Mid-Century American Art and Design, which explores art, crafts and design during the volatile decade (and opens October 12).
Patrons can live out MAD's mission of engaging with the artists when they visit the Open Studios. Housed on the museum's sixth floor, the studio's rotating group of artisans regularly demonstrates their collective mastery of ceramics, puppetry, sculpting and more. MAD's influence reaches outside of its structure with THE FUN fellowships, where MAD provides the means for artists and artist collectives to foster lively performance art that's seen at some of New York's hottest nightspots.
2 Columbus Circle
New York, NY 10019
212.299.7777
MadMuseum.org
Also Fashion:
Museum at FIT (Fashion Institute of Technology)
Seventh Avenue at 27th Street
New York, NY 10001
212.217.4558
FitNYC.edu/Museum
Costume Institute at the Metropolitan Museum of Art
1000 Fifth Avenue
New York, NY 10028
212.535.7710
MetMuseum.org
Out Of The Way, Out Of The Box
They may not be on the Museum Mile or in the heart of Midtown Manhattan, but these off-the-grid museums offer one-of-a-kind experiences that make them worth the trek.
Intrepid Sea, Air and Space Museum
Upgrade the yacht for this aircraft carrier turned museum, which features historical re-creations of kamikaze missions and a chance to tour a submarine.
Pier 86 at West 46th Street and 12th Avenue
New York, NY 10036
212.245.0072
IntrepidMuseum.org
Museum of American Finance
Debt crises, defaults and downturns get their fair share of attention here, but there are also exhibits dedicated to entrepreneurs and the first U.S. secretary of the treasury, Alexander Hamilton.
48 Wall Street
New York, NY 10005
212.908.4110
MOAF.org
Museum of Sex
The Museum of Sex teases, titillates and tempts with past and present exhibits such as Comics Stripped, Men Without Suits and Rubbers.
233 Fifth Avenue
New York, NY 10016
212.689.6337
MuseumOfSex.com