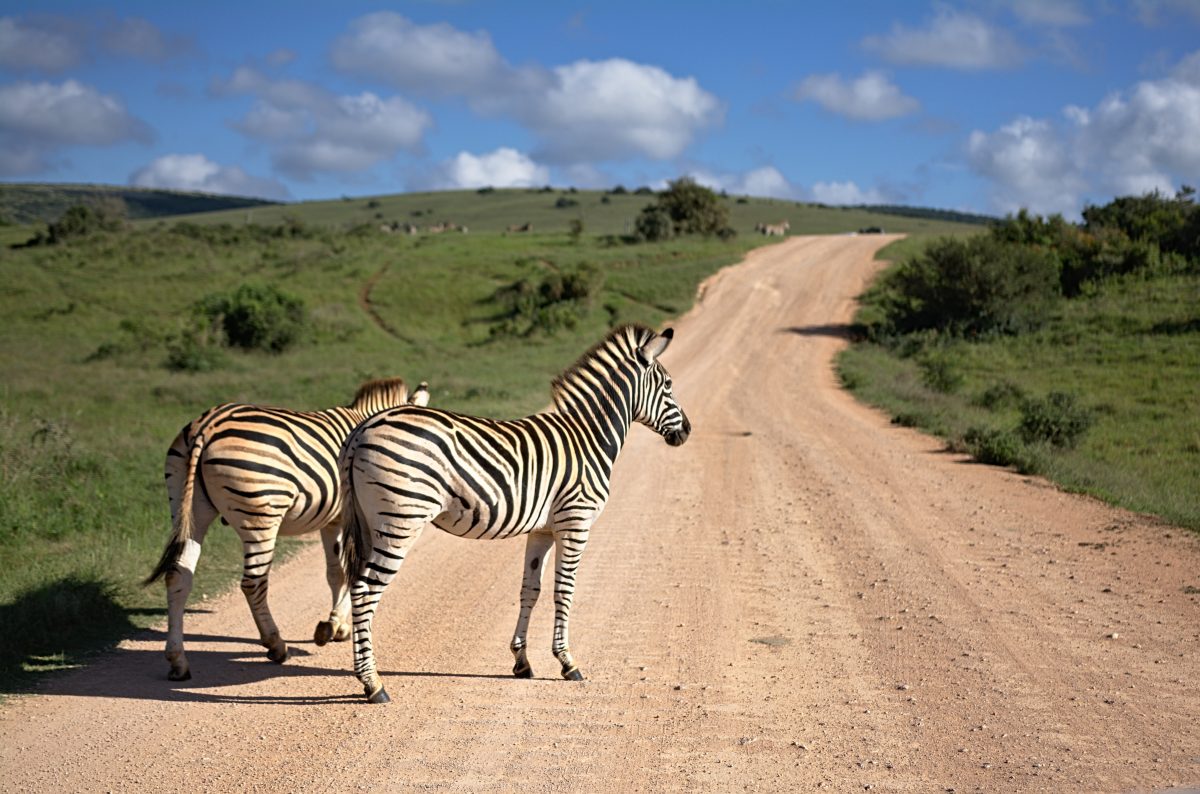 Visiting Africa is one of the most incredible, sensory-rich experiences in the world. Elephants, lions and giraffes populate the landscape, while zebras and rhinos gather around watering holes and countless additional species of wildlife graze the tropical grasslands. A luxurious safari lodge gives you a front-row seat to this magnificent and awe-inspiring spectacle, making an African safari experience a trip you will never forget.
If you're ready to jet off to the continent with the most natural beauty on the planet, keep reading. We have four of the most luxurious safari travel experiences in Africa.
1.      Wilderness Safaris Bisate Lodge, Rwanda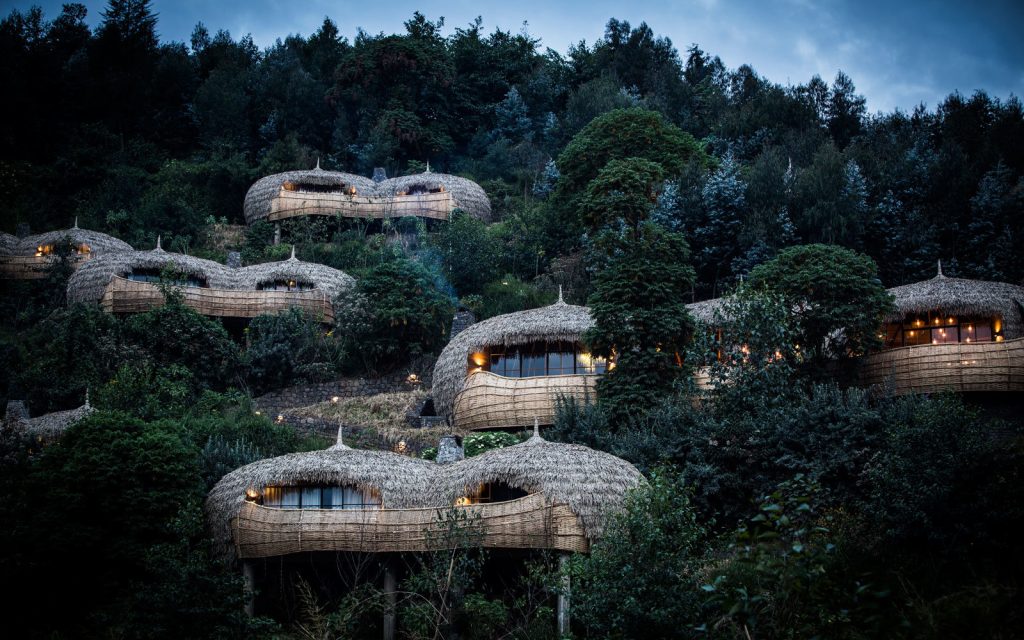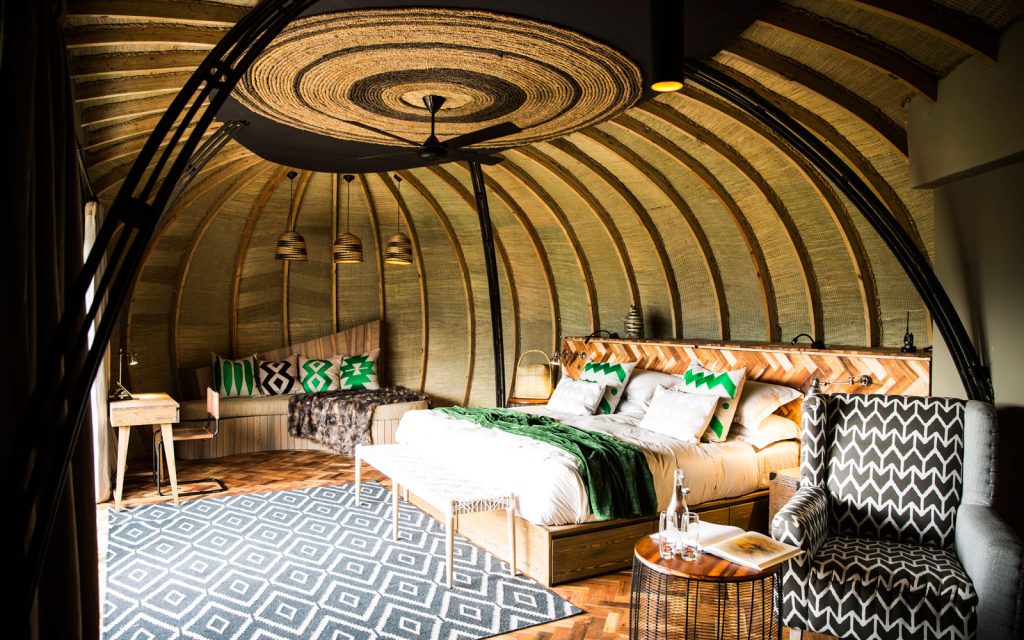 PHOTOS COURTESY OF WILDERNESS SAFARIS
Bisate Lodge is located in a natural amphitheatre of an eroded volcanic cone, adjacent to Rwanda's Volcanoes National Park, a World Heritage Site and home to more than 600 mountain gorillas. The lodge comprises six lavish and eco-sensitive villas, which means you get to experience the breathtaking scenery and these amazing primates in maximum comfort and luxury. You have dramatic views of three volcanoes from the lodge — Bisoke, Karisimbi and Mikeno — and the lodge is renowned for its impeccable dining and service.
2.      Miavana, Madagascar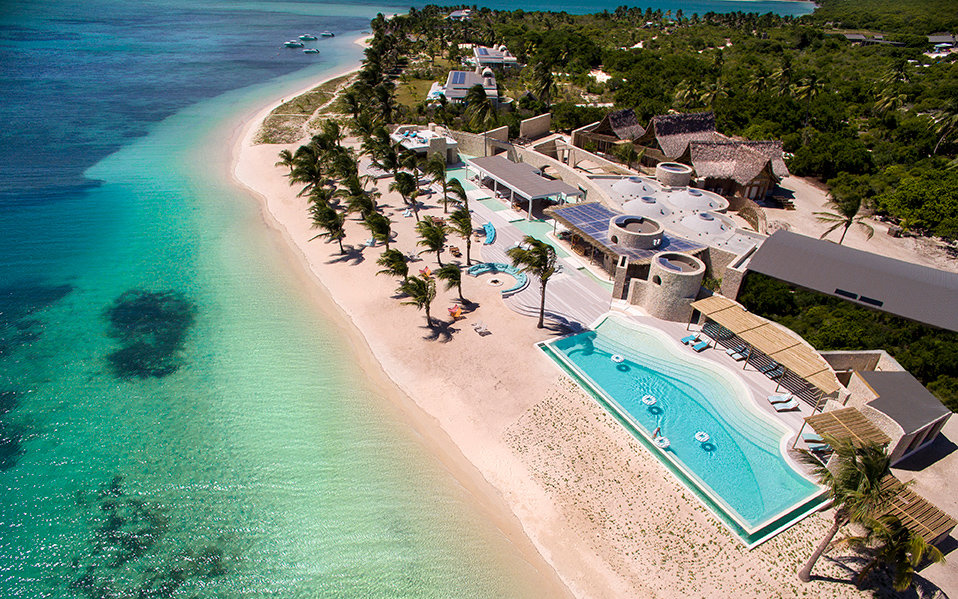 PHOTOS COURTESY OF MIAVANA
On the tiny island of Nosy Ankao sits Madagascar's five-star eco-luxe resort: Miavana. You can only get to it by helicopter, and once you arrive, you'll find yourself in a sumptuous 14-villa lodge for the finest high-end safari experience. Go on a lemur trek or go snorkeling, fishing, or whale-watching; you can stroll the island's gardens, indulge in a spa day, or enjoy your private beachfront villa and pool.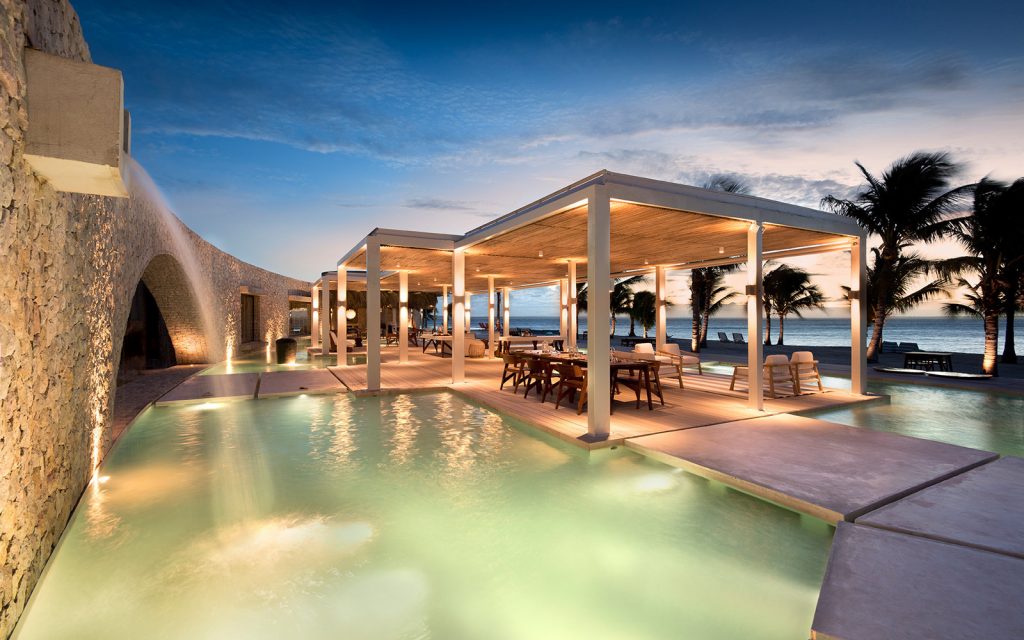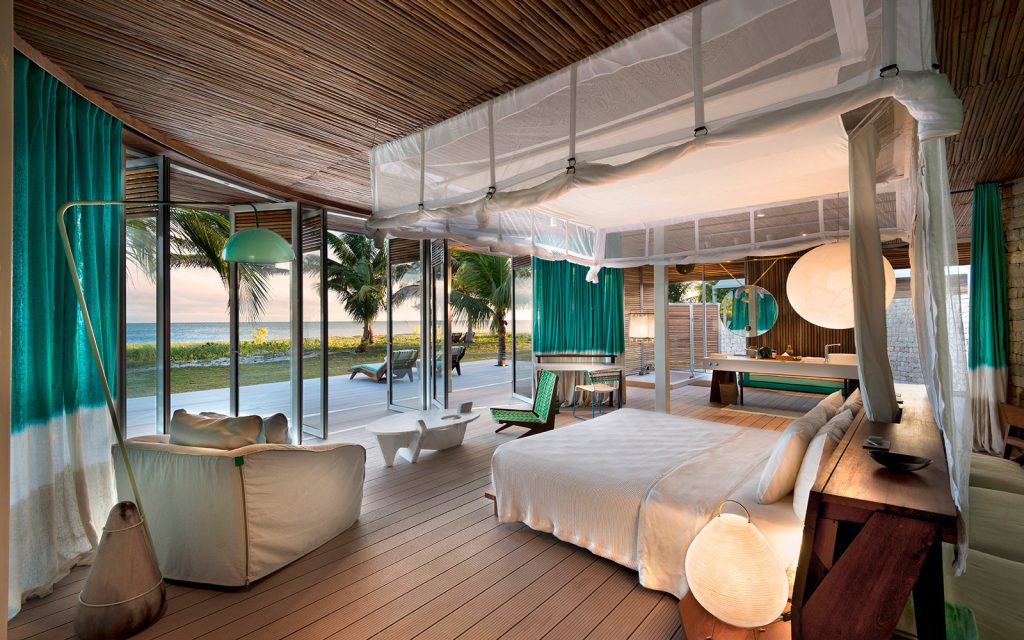 3.      Little Kulala, Namibia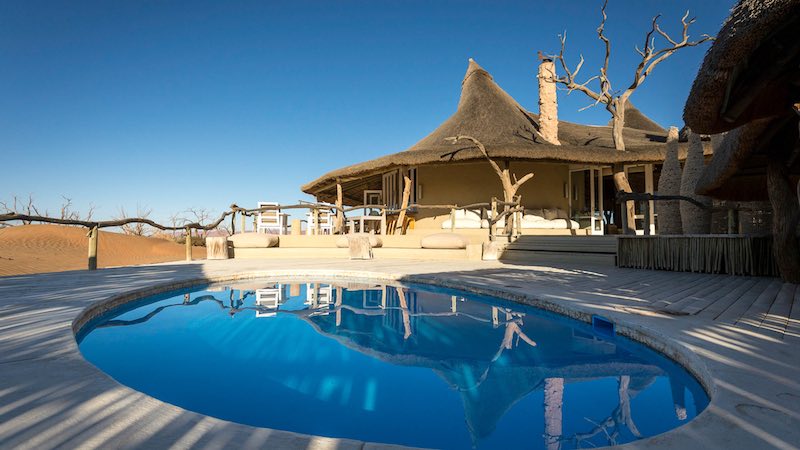 This opulent oasis is located in the private Kulala Wilderness Reserve of the Namib Desert in Namibia. Little Kulala consists of 11 climate-controlled, ultra-luxurious villas, each with a private deck and a stunning plunge pool. From your villa, you'll see a variety of exotic wildlife including fox, jackal, springbok and ostrich. Take a guided drive through the striking red sand dunes or a 60-minute balloon safari at dawn. Quad riding, helicopter rides and tours of nearby Sesriem Canyon are also available. Last stop: Your very own rooftop bed for stargazing.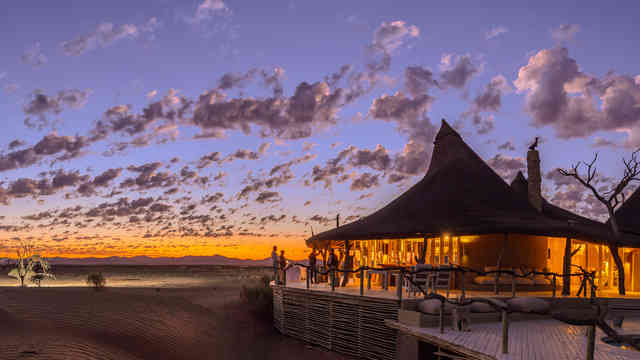 4.      King's Pool Camp, Botswana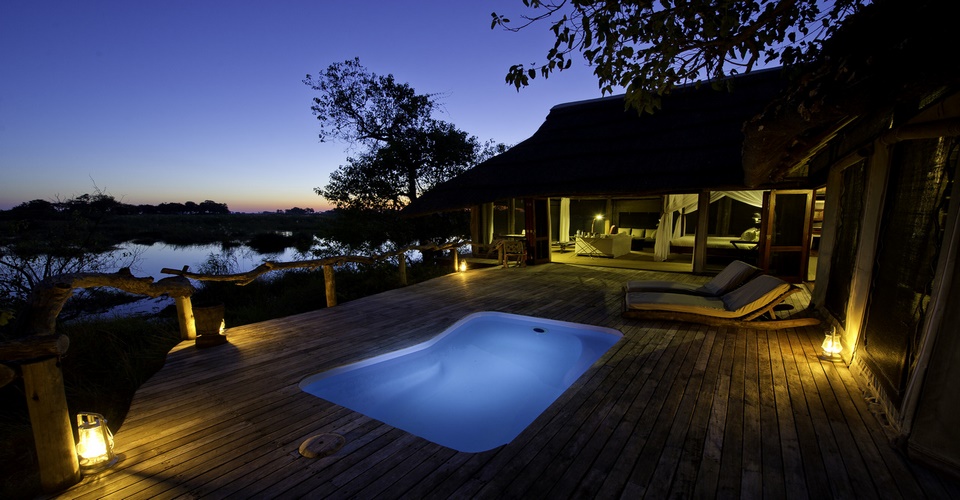 Named after Scandinavian royalty, King's Pool Camp in Botswana features nine gorgeous tented suites located around a beautiful oxbow lagoon in the Linyanti Wildlife Reserve. Each suite features a luxurious bedroom, a lounge and a private plunge pool, and there's an outdoor gazebo for daytime lounging and nighttime stargazing. Wake up to hippos and elephants drinking from the lagoon, join your new friends for fine dining, and take a colonial-style barge for a sunset river cruise. You can go on guided game drives and after-dark safaris or unwind with a massage in your private suite. This is the African experience at its finest.