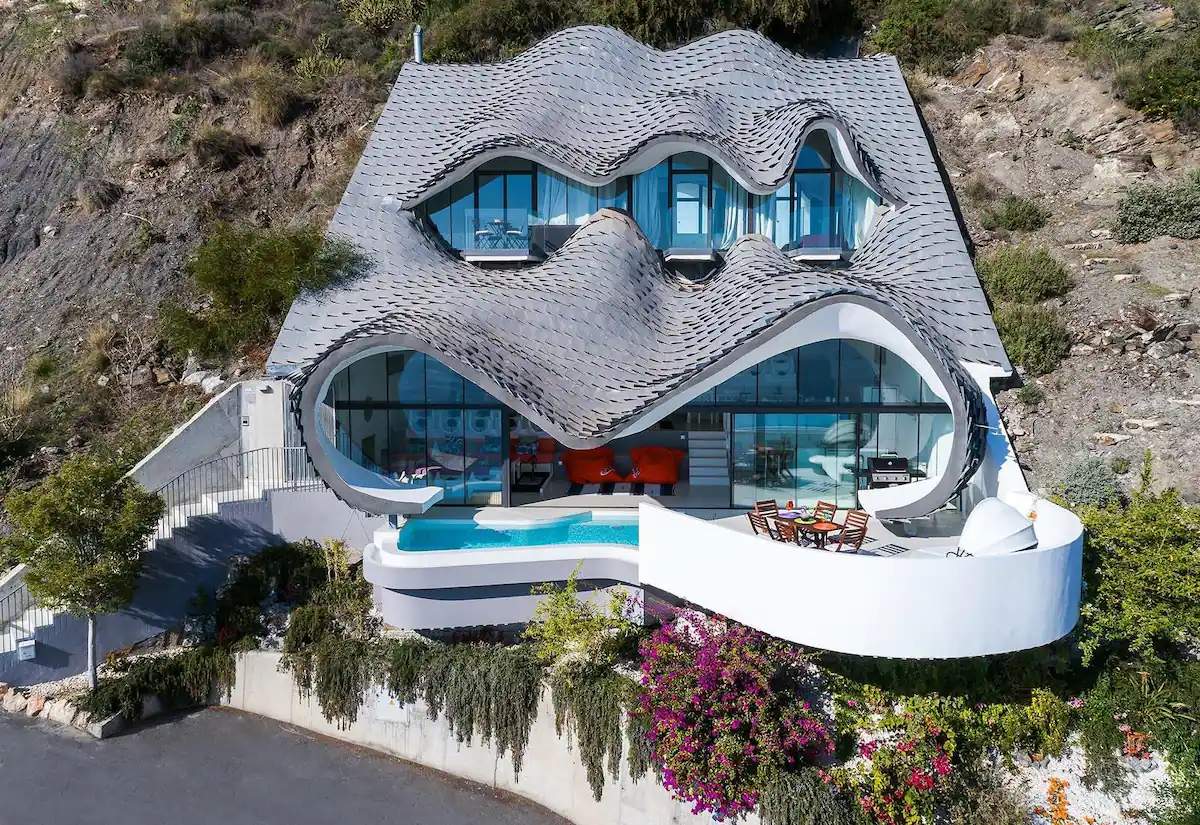 With a single click, you can search and find exceptional, elaborate Airbnb properties that range from the distinctive and fantastic, to the eccentric and beyond bizarre. If the wow factor is what you're looking for on your next adventurous stay, Airbnb's new OMG! feature showcases fascinating hidden retreats and accommodations throughout the world.
Villa Casa Acantilado, Andalucía, Spain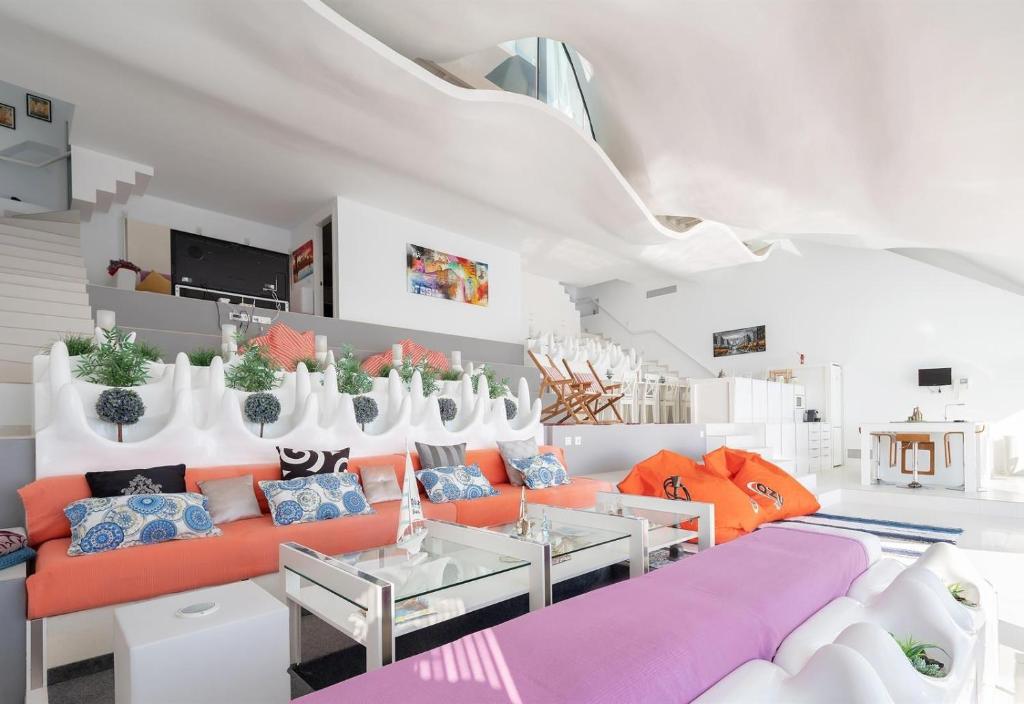 The two-story, Gaudi-inspired mansion Casa Acantilado in Salobrea can comfortably accommodate six guests. The property features a courtyard, and an expansive private patio space with mesmerizing views of the ocean. This OMG home showcases luxurious and amusing features that your family will enjoy.
Sharma Springs, Bali, Indonesia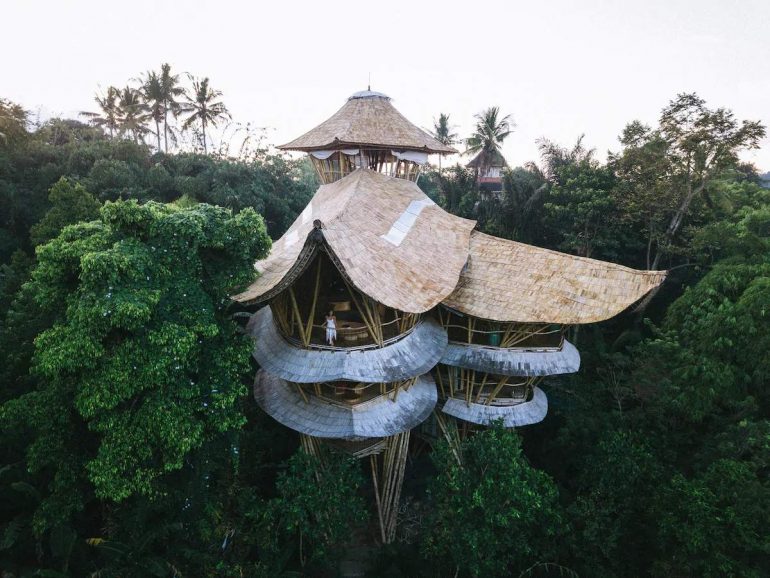 This Island residence transports you to a fantastical, fairytale realm. With views of Bali's holy Ayung River and a luxurious bamboo home surrounded by verdant foliage, Sharma Springs is the pinnacle of a hyper-distinctive residence. With rare blond bamboo roofs, flooring, walls, ceilings, staircases, and railings, the mood is unsurpassed. You will enter this five-story wonder via a massive bamboo tube that acts as a bridge to the building's circular entrance. This lavish residence also features a guest casita.
Birdbox, Sogn og Fjordane, Norway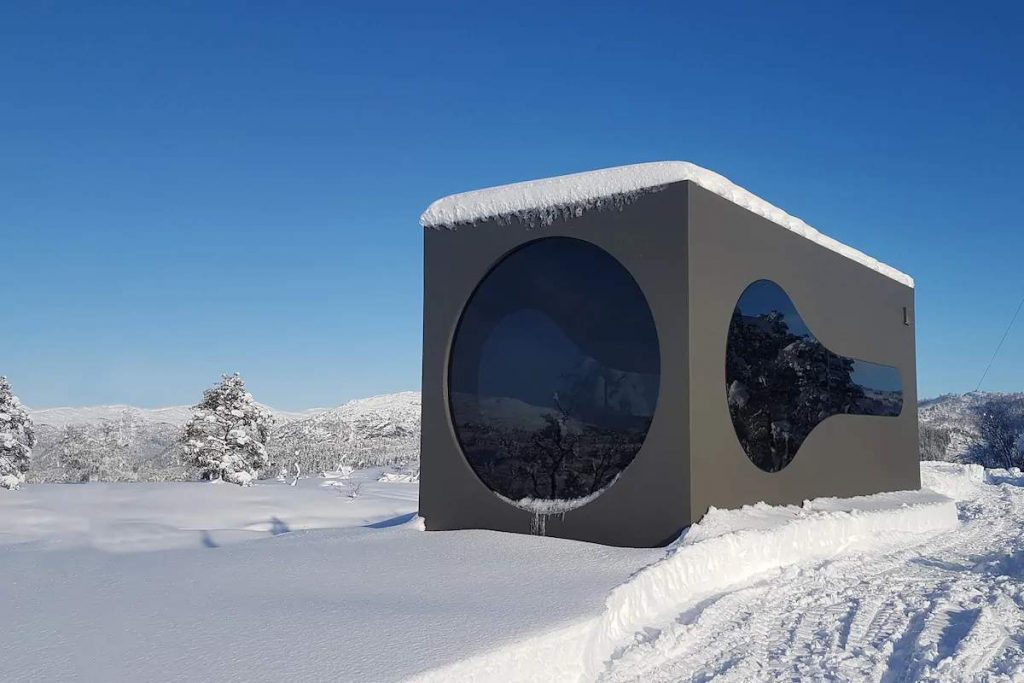 Your trip here begins when you park your vehicle at the Langeland ski resort, followed by a 15-minute ascent to the Birdbox. Inside the Birdbox's cozy enclosure, bordered by majestic snowy peaks, there are a variety of activities including sleeping amidst nature and embracing your adventurous side hiking neighboring trails. In the summertime, trek to Langelandsvatnet and relax in its revitalizing healing waters.
Glass Cottage, Hella, Iceland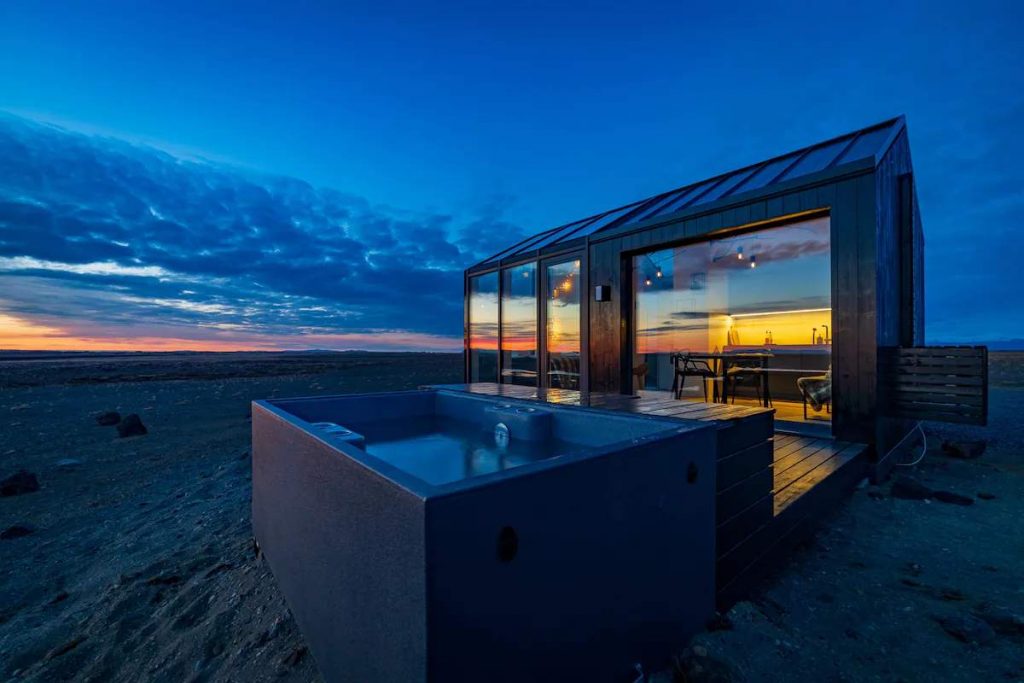 The Glass Cottage is located on a lava desert in the south of Iceland, a stone's throw from the town of Hella. The vistas are captivating, but the glass-walled bedroom is the showstopper. It's not often that you can sleep beneath the stars in comfort and warmth, while taking in views of the four major Icelandic volcanoes. The accommodation is equipped with a private hot tub and a patio, making the journey truly worthwhile.
Airship in Seclusion, Drimnin, Scotland, United Kingdom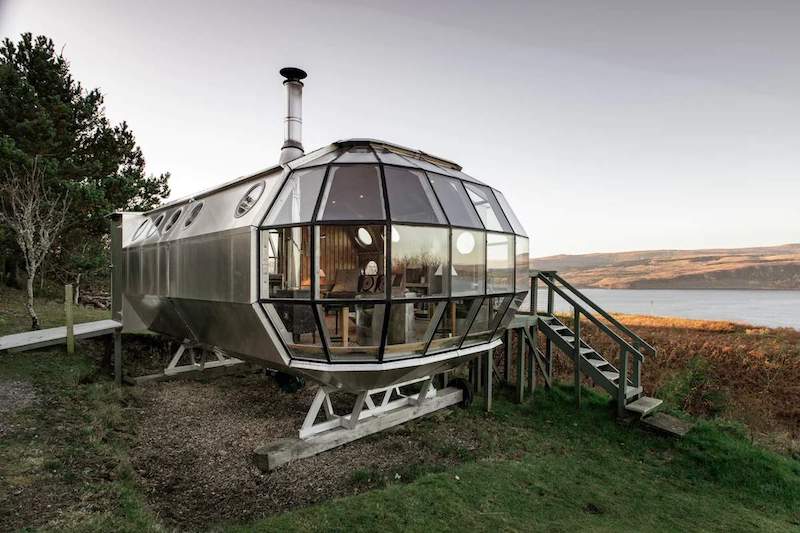 The Airship 2 residence was created by Roderick James and is situated in Drimnin, Scotland. Revealing spectacular views of the Sound of Mull, this insulated metal pod, and its unassuming location is not to be taken for granted. If you're looking for a remote abode to relax in, The Airship 2 is ideal.
Boathouse, Shandong, China, Rizhao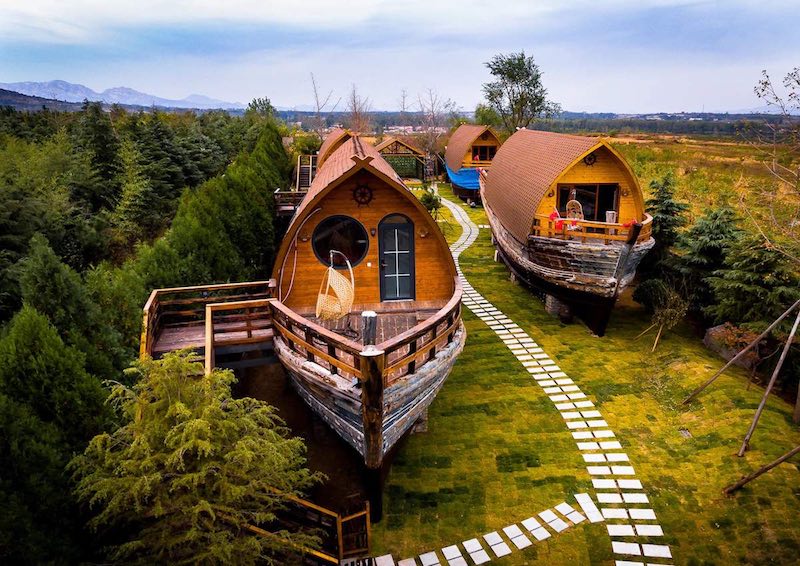 This stunning boathouse situated on a verdant tea estate, has eight elegant rooms and provides an abundance of serenity. The home is nestled among marine fisheries, theme parks, shipyards and an open-air theme theatre. A one-of-a-kind rural tourism complex that also showcases a spectacular observation deck. Additionally, the residence features enormous circular floor-to-ceiling windows for seeing the surroundings.
Guitar Villa for Emotional Recovery, Gyeonggi Province, South Korea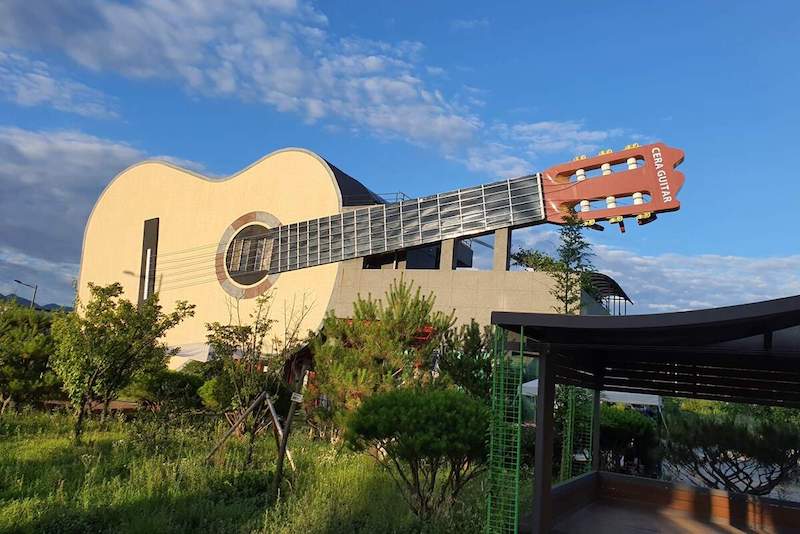 This unique home fashioned like a guitar is apply named Emotional Healing, as music vibes resonate to guests who stay here. The three-story, monumental home of the Serra Guitar Cultural Museum features a patio and garden. The nearby pottery village is the perfect stroll as your soul strums away.
Zome, Caylus-Occitanie, France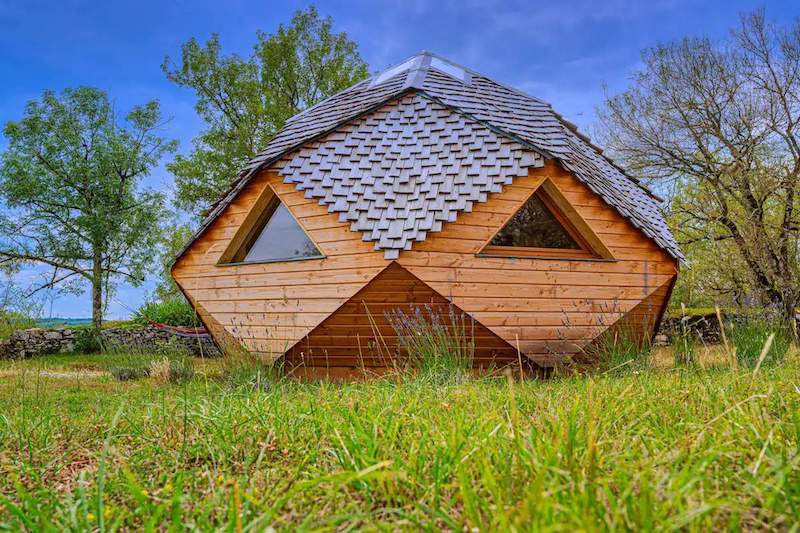 This 6-branched, rosette-shaped wooden design is a perfect place to stay for people seeking an escape from the world and its routines. Zome operates in an environmentally responsible manner, by providing water through a battery-pump system, energy through a solar panel, and a dry toilet. Zome happily facilitates meditation and relaxing on sun loungers, an ideal way to appreciate the unique beauty of this dwelling.