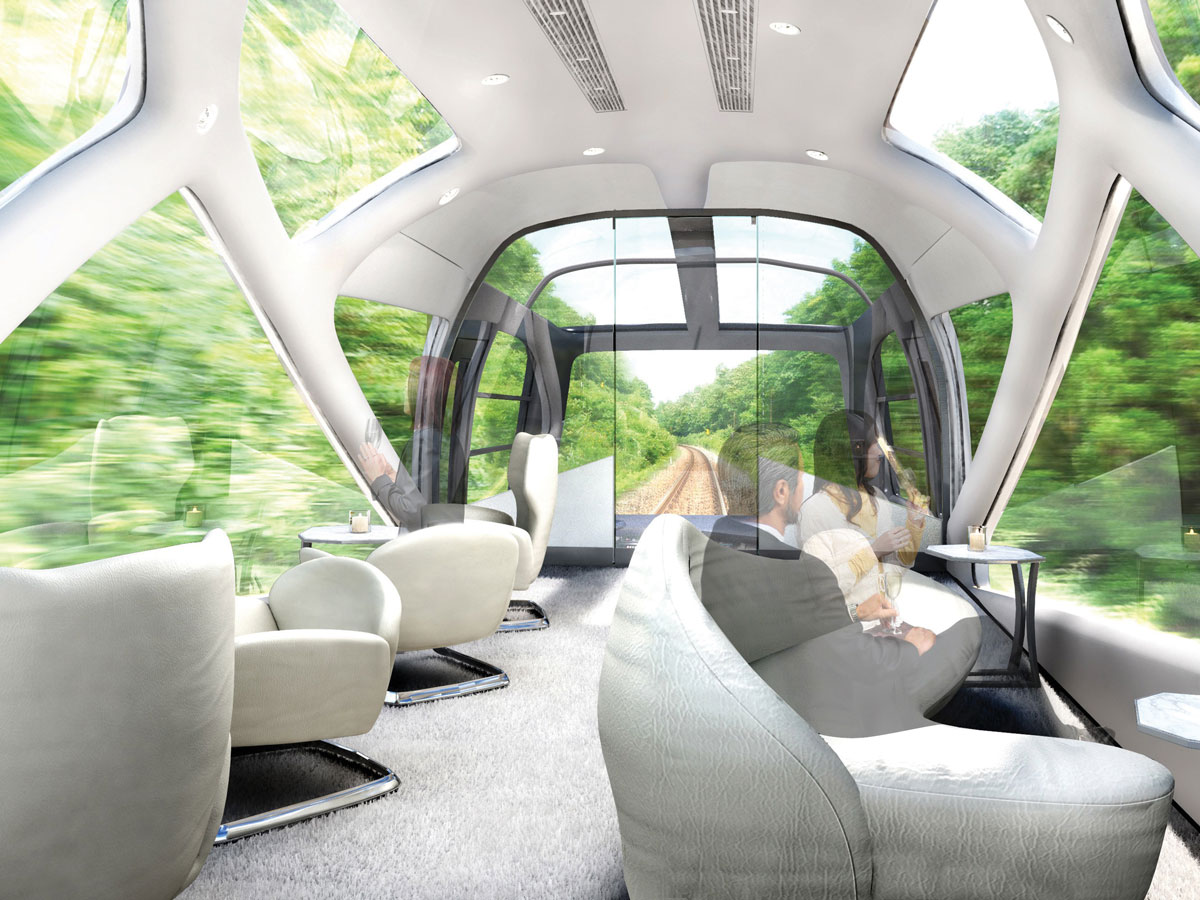 Jetset travelers that have only viewed the exciting and vibrant country of Japan as they are landing in Tokyo and then shuffling from one meeting to the next have been missing out. Thankfully, they now have a new way to actually get to know this exotic land a little more intimately — and in five-star fashion, with amenities, dining, service, and accommodations that match a world-class luxury hotel or cruise line. Train Suite Shiki-shima is a 10-car train operated by East Japan Railway that only has 34 passengers on board at a given time.

There are so many amazing features to partake in and enjoy, including a dining car with a menu devised by a Michelin-starred chef that resembles a top restaurant in New York, Paris, or Tokyo. Every detail onboard has been meticulously designed and refined to be best in class. Even the champagne-gold color of the train is stunning, and the vessel drips opulence and style from beginning to end.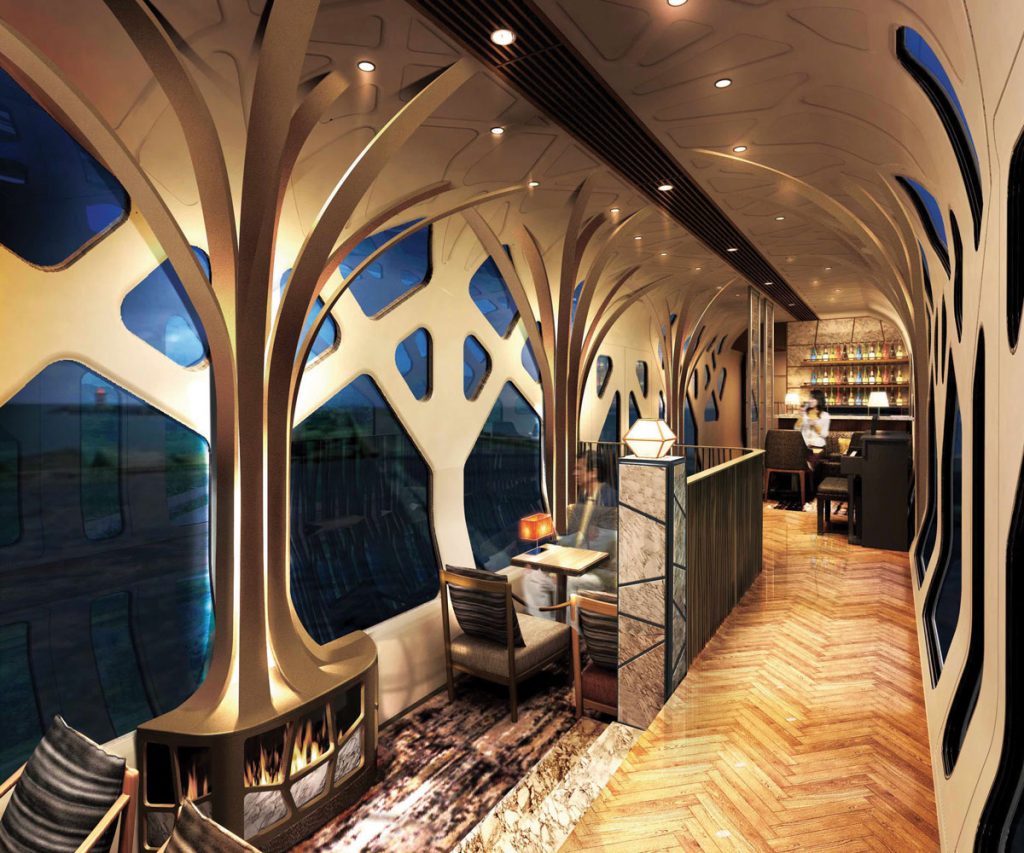 The service is impeccable and includes limousine transport, and your luggage picked up at your home and delivered directly to your personal cabin on board so you don't have to bother with it. On each end of the train are glass-enclosed observation cars, allowing you to enjoy the sweeping Orient landscape and countryside.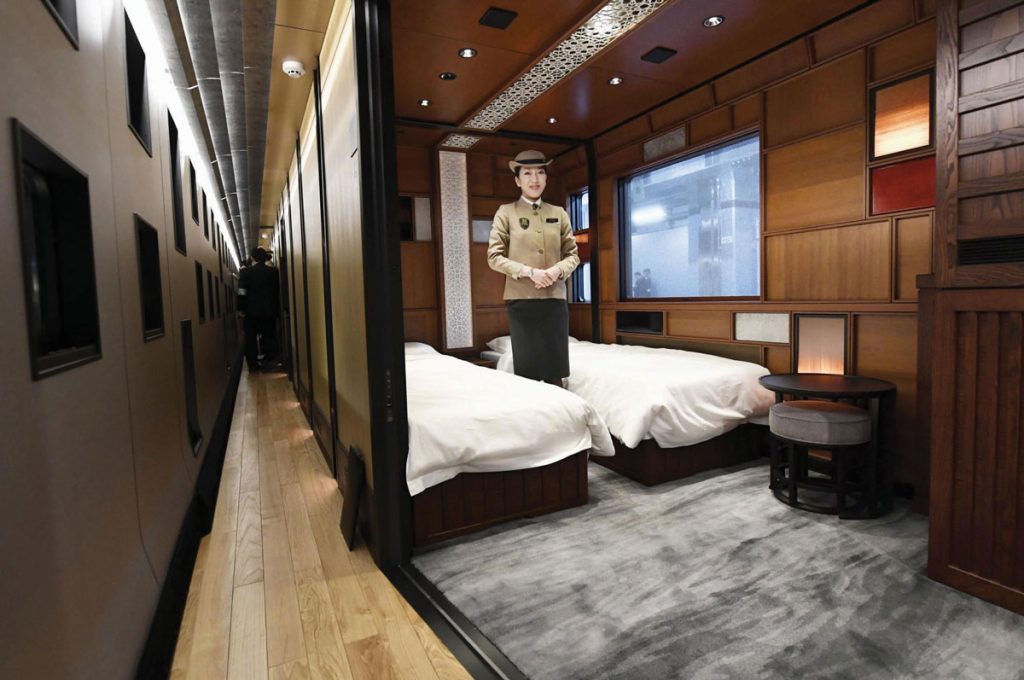 Itineraries range from two to four-day trips. And if your travels in the near future include Eastern Japan, you might want to book a suite quickly because they are filling up fast.