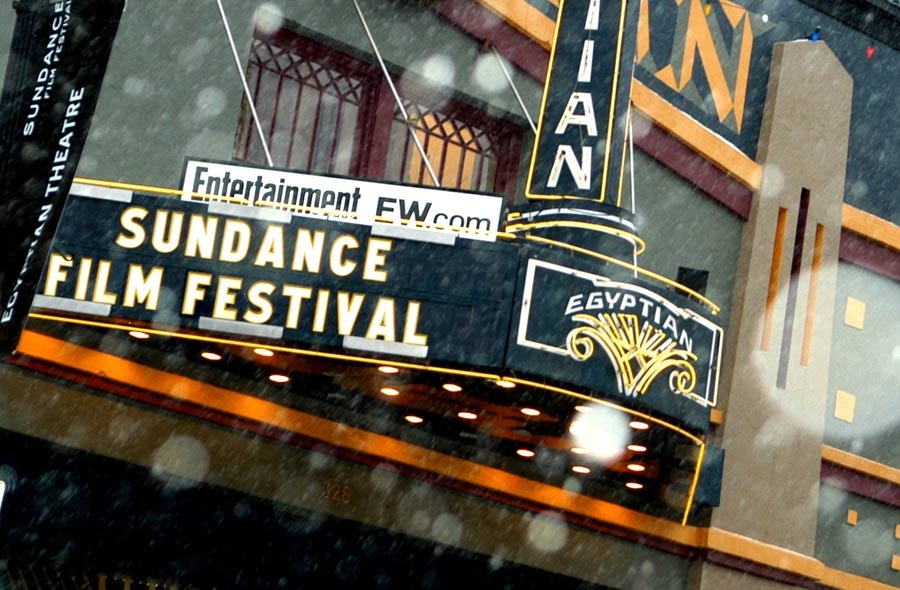 Say the name Park City in a crowded room and the most common response you'll get back is "Sundance!"
True, the famous Sundance Film Festival is held in Park City, Utah, every year, but the city is no one-trick pony. This mountain retreat holds much more in its confines, and it deserves a deeper look.
By the numbers, the area is pretty small compared to most cities: Just 7,558 people live in the area, with the median age being a tick above 37 years old and income around $99,000 per year. This creates a small-town atmosphere that's appealing to visitors, because there's no hustle and bustle like you would find in any other city — just a relaxed feeling that is conducive to the many spas and recreational activities in the area.
Speaking of, there's a reason why the 2002 Olympic Winter Games were held in Park City — the amazing mountains which surround the area. Three amazing ski resorts are in the nearby area, including Park City Mountain Resort, Deer Valley Resort and The Canyons Resort. Those who are planning a trip to Park City during the year should consider angling for the winter months, and make sure to bring along skis, snowboards, sleds and anything else designed to be taken down the slopes at high speeds.
Of course, going to Park City means staying somewhere luxurious, and there are plenty of opportunities on that front. The Montage Deer Valley is nestled on Empire Pass, where guests can ski into or out of the resort at a moment's notice. It's conveniently located just a few minutes from Main Street, and is only just a year old, so everything is nice and up to date. Another option is Goldener Hirsch Inn, perched in the middle of a mountain in Silver Lake. Of course, skiing is an option here as well, but this facility is more about bringing European charm and flavor to Utah. The most luxe of their room offerings are the Grande Suites, and they feature hand-carved furniture imported from Austria and down comforters, and some even come with private balconies and fireplaces.
One advantage of being in the Park City area is the number of high-end spas designed to cater to a guest's every need. Take The Spa at Stein Eriksen Lodge, for example. Inside the 20,000-square-foot facility are fireplaces, candles and all the features of a top-rated Norwegian spa. If you want something a bit different, try Spa Montage Deer Valley (located inside Montage Deer Valley), which has more of an Italian theme to it, with lots of travertine and columns around the 35,000-square-foot space. They offer everything from pre-natal therapies to full fitness routines and everything in between.
If skiing isn't in the mix, one fun option is bowling at Jupiter Bowl, which is anything but the normal alley. Jupiter Bowl is all about luxury, and each of the 16 lanes and 3 pool tables are all state-of-the-art and definitely adults-only once the night sets in. Pick a private lane for an exclusive experience, or party with everyone else at the bar. There's even an arcade for those moments when guests want to be a kid again.
The nightlife scene in Park City gets even better with local favorite The SkyBlue Lounge, located atop The Sky Lodge's roof. This place is made to handle the cold weather, so after hitting the slopes, relax in lounge-style furniture or walk around on the heated decks. If that's not enough, take a dip in the mammoth hot tub, or just chill while enjoying fondue and cigars at the bar.
But no talk of Park City would be complete without mention of the one and only Sundance Film Festival. Next scheduled to take place January 19–29, 2012, the event already looks to be a winner. First-time attendees should be on the lookout for Festival Insiders, which are event volunteers who know everything there is to know about the big show. They even offer tours off of Main Street for an added dose of insider information. Each day, look for a Daily Hot Sheet, which is found at any Info Booth in the area. Inside are all the details visitors need to find out what's playing each day and where the hot spot is to be. Just remember to bring a camera, and get ready for some star-watching in the daytime.
Park City isn't a huge sprawling metropolis, but instead harkens to the days when it was founded as a silver mining town more than 100 years ago. Between the spas, skiing and world-class luxe resorts, this town has everything that a big city does and more, and in a much smaller area. It's like taking the best features of every major city and putting them in the mountains against a beautiful backdrop. Park City may not be the most well-known city in the world, but it sure is one of the best.