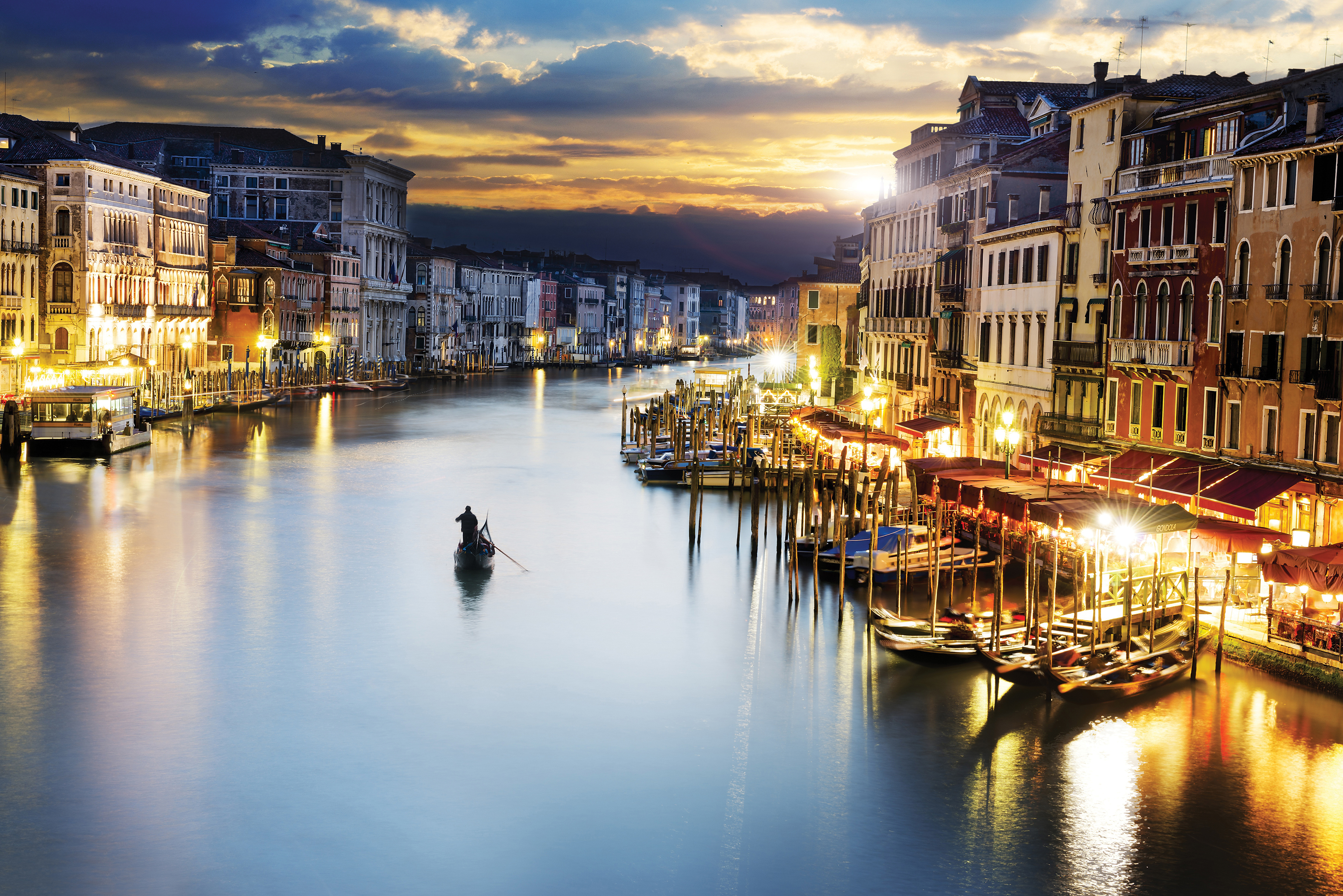 An indelible thirst for adventure is what defines any jetsetter. We are driven by a deep, profound passion to see and explore new and exotic locations, countries, and cultures. It is this immense desire that brings us across the globe time and time again. So with that spirit firmly in mind, we have compiled a guide to four of the richest and most diverse locales in the world — Italy, China, the Caribbean, and the Czech Republic — with an emphasis on the best culture, sights, dining, and of course, luxury. So grab your passport and start planning your next unforgettable adventure.
Italy
When compiling a list of the most popular tourist destinations in the world, Italy perennially ranks atop or near the top of anyone's list. The natural beauty rich history, art, cuisine, and accommodations always make it a favorite for cultured jetsetters. Now since it is so frequently visited by Americans, we decided to shy away from Rome — which has been covered ad nauseum in travel publications — and focus instead on three geographically stunning regions a little to the north: Verona, Milan, and Tuscany.
Like Shakespeare with Romeo and Juliet, we start in fair Verona, a city characterized by its rich artistic heritage as well as its many operas, plays, and annual fairs. One of northern Italy's most popular tourist destinations, Verona is home to many ancient Roman monuments and edifices. Within Verona's largest piazza, Piazza Bra, you will find the Arena — a massive Roman amphitheater that could seat some 25,000 spectators in its 44 tiers of marble seats. Other notable landmarks include the Gavi Arch, Piazza dei Signori, San Zeno Basilica, and the first-century Roman city gate, Porta Leoni.
Directly across from another famous Roman city gate, Porta Borsari, you will find our favorite place to stay in Verona, Palazzo Victoria. The service is seamless and every over-the-top amenity at this authentic 14th century palazzo is designed with the Jetset audience squarely in mind. For a once-in-a-lifetime experience try the Victoria's Opera Serenade, which can be arranged in the privacy of your own suite. Or join the local Veronese for an Italian cocktail hour called "Aperitivo" at the exquisite Victoria Club Bar, where the atmosphere reflects the glamour and warmth of this incredible city. Simply put, Palazzo Victoria is the epitome of luxury, historical wonder, and Italian sophistication.
We now move east to Milan, Italy's second most populous city, and a place renowned as a global fashion and design capital. Italy's main industrial, commercial, and financial epicenter always makes a tremendous vacation locale. One could literally spend days walking its streets, shopping and admiring the stunning architecture. Our favorite place to stay in Milan is without question the Park Hyatt Milan. Located in the heart of Milan's regal city center, this world-class, five-star resort is nothing short of spectacular. Each of the hotel's 106 rooms and suites are individually styled with a tremendous amount of Milanese elegance, fine architectural details, and unparalleled design.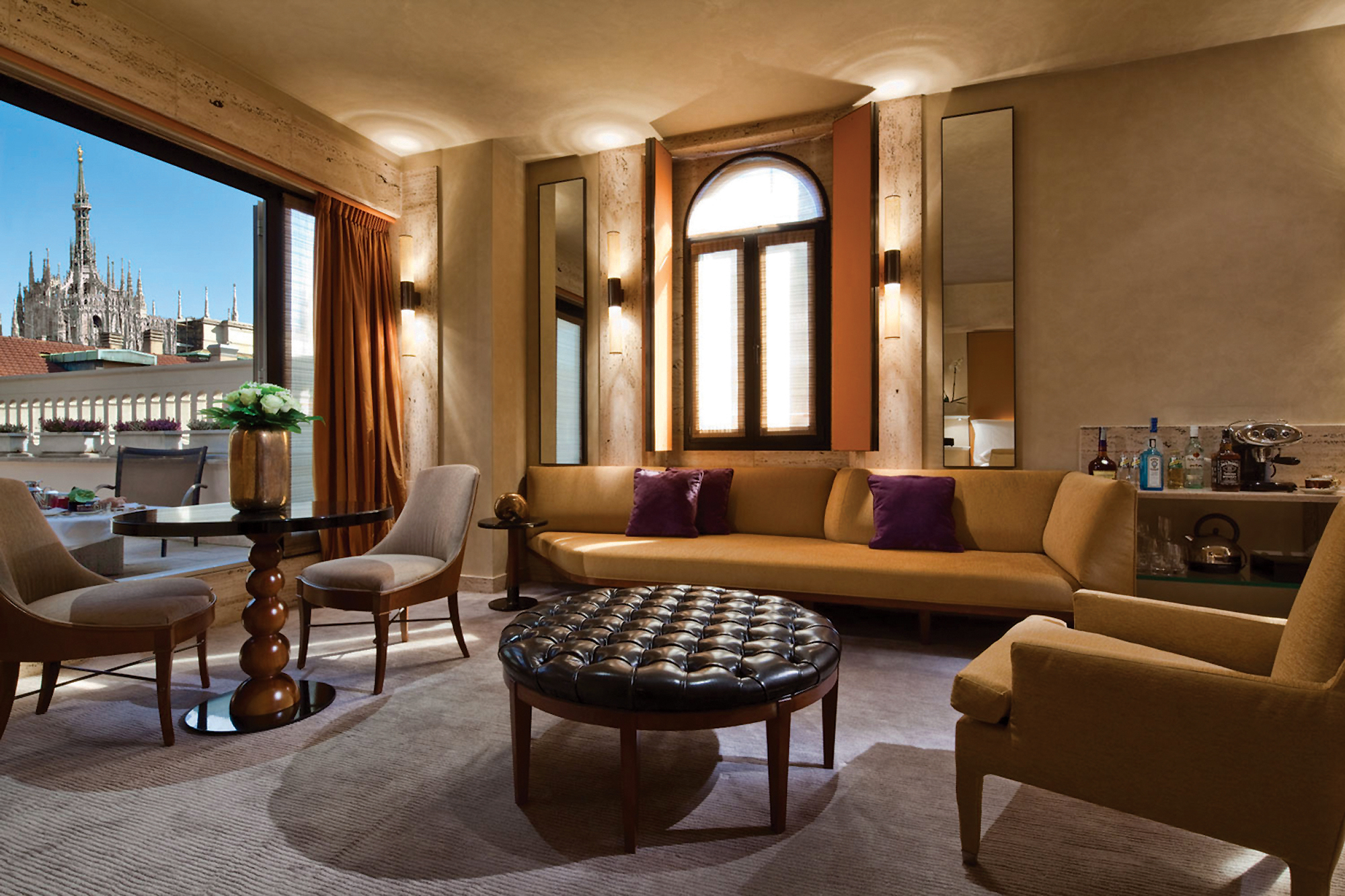 As for activities in Milan, one simply cannot avoid the many galleries, restaurants, and opera houses that define the city. The Pinacoteca di Brera and Pinacoteca del Castello Sforzesco galleries, as well as the Santa Maria delle Grazie church (home to Michelangelo's Last Supper), are must-visits. The same could be said about the legendary La Scala opera house or famed quadrilatero della moda fashion district (the latter is home to perhaps the greatest shopping in the world). The twice-a-year Milan Fashion week is a must-attend for any ardent sartorialist, but year-round the shopping is divine. As is the cuisine at Michelin-starred Ristorante Cracco, where chef Carlo Cracco offers innovative cuisine which combines the Milanese tradition with a modern touch.
And last we turn to the south, to resplendent Tuscany, birthplace of the Italian Renaissance and a region characterized by its stunning landscapes, rich history, fine wines, and unparalleled high-culture. A staggering seven Tuscan locations have been designated World Heritage Sites: the historical centers of San Gimignano, Florence, Siena, and Pienza; the square of the Cathedral of Pisa; the Val d'Orcia; and the Medici Villas and Gardens. And one cannot talk about culture in Tuscany without mentioning the Galleria dell'Accademia (home to Michelangelo's David) and the Galleria degli Uffizi. The latter is simply one of the greatest art galleries on earth, and home to works by all the masters, including Leonardo, Michelangelo, Titian, Raphael, and of course, Botticelli — whose two most famous pieces, Primavera and The Birth of Venus, are on proud display.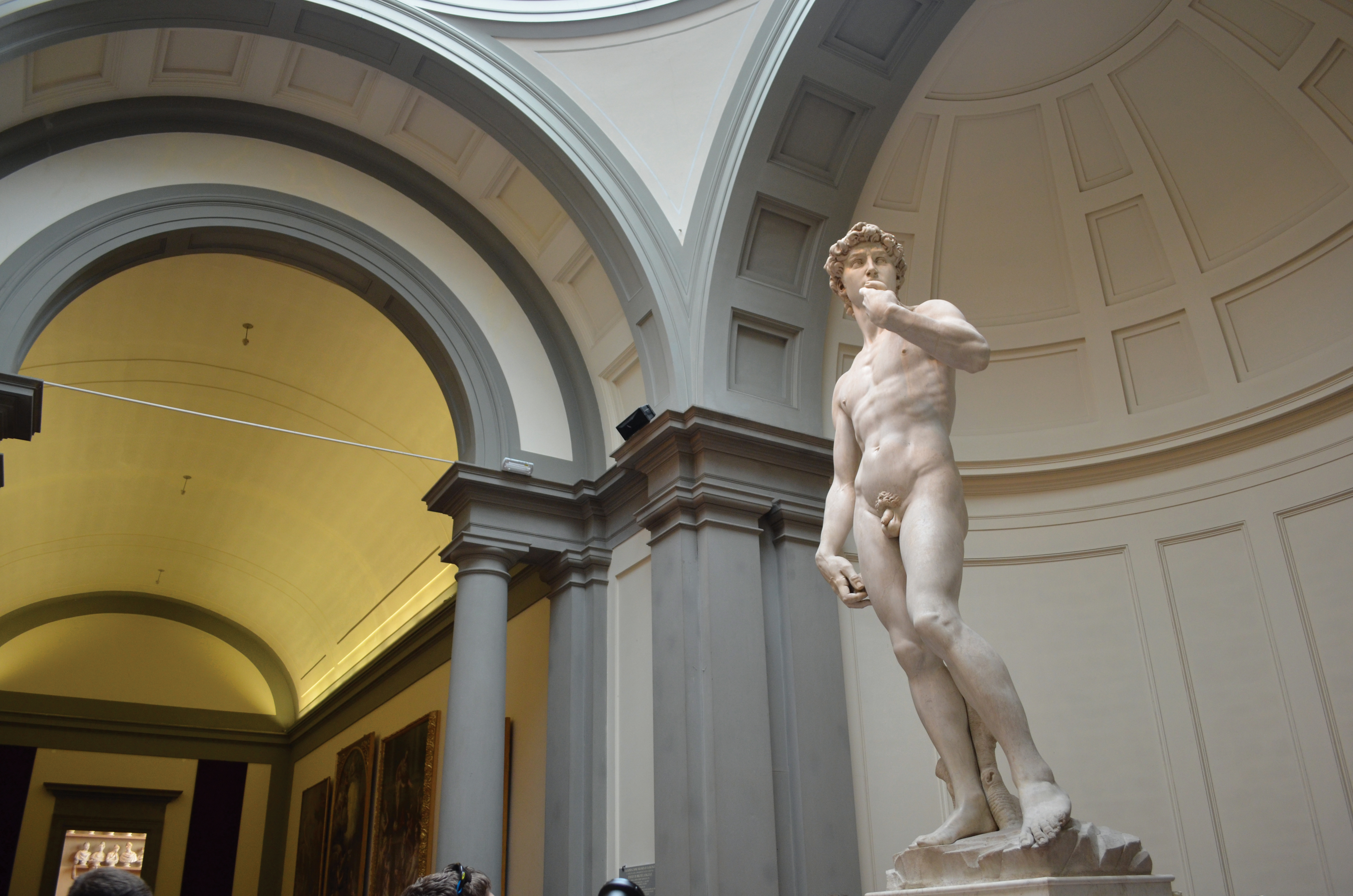 Tuscany has also over 120 protected nature reserves, making it and its capital of Florence absolutely breathtaking to behold. Perched on 12 acres of lush park and spread among the rolling Tuscan hills you'll find our favorite place to stay in the region, Il Salviatino. This hand-restored, 15th century villa is just minutes outside the pulsing city of Firenze and features original frescoes, blooming organic gardens, and a vast, yet inviting terrace overlooking
the cityscape and its famed Duomo. Il Salviatino's pure luxury, bespoke service, unique, personal touches offer an exclusive gateway to experiencing Florence and Tuscany. Guests are made to feel as if at home in their own private Italian villa, with all of the offerings and amenities of a five-star hotel — such as truffle hunting on the property grounds to private winery tours and family- style Tuscan dinners.
While Tuscan cuisine is known for its simplicity, the region does feature a few unbelievable restaurants, such as Arnolfo and Palazzo Petrucci. Located in the city of Colle di Val d'Elsa, the former earned its two Michelin stars for the astonishingly delectable and creative array of courses its guests are treated to. The latter is a stylish restaurant with an intimate atmosphere located in a renovated 16th-century building and stables and featuring a revolving, seasonal menu based on local Neapolitan cuisine and enhanced with modern flavors. Both are borderline transcendent dining experiences.
China
As the nation continues to modernize, China has increasingly become a more enticing tourist destination. Furthermore, the world's most populous country's recent influx of wealth has turned into a place that attracts and caters to affluent visitors and businesspeople from across the globe. Couple that with the nation's rich cultural history, and you have a prime destination for your next luxury vacation.
With myriad world-class luxury hotels featuring incredible restaurants (the InterContinental has a staggering three Michelin-starred eateries), Hong-Kong is always a great choice for jetsetters. Located atop the luxury shopping complex that is Pacific Place, the Upper House is perhaps our favorite place to stay in Hong-Kong. This intimate, Andre Fu-designed hotel has a sleek, sophisticated, and tranquil ambiance. The service is impeccable and there is a plethora of striking modern art lining its walls.
As for dining, Hong Kong is quite possibly the premier culinary destination in all of Asia. One of our favorite restaurants, RyuGin, delivers unbelievably innovative Japanese-style cuisine. Located on the 101st floor of the ICC building (Hong Kong's tallest structure), the restaurant gives patrons sweeping panoramic views of the "Pearl of the Orient." With its two Michelin stars, Ming Court at the Langham Place Hotel is always beloved by food critics. The restaurant fuses both traditional and modern cuisine, a juxtaposition which is reinforced through an aesthetic blend of contemporary design and Ming Dynasty pottery.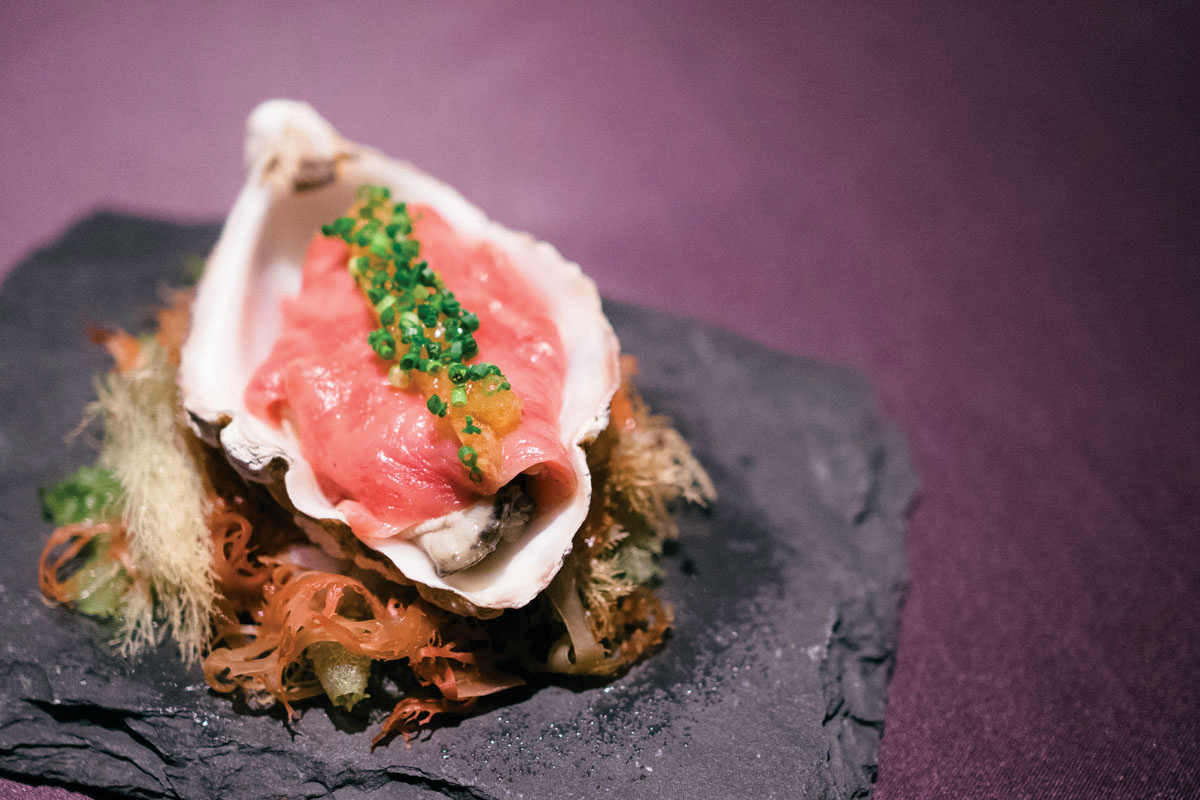 China's largest city, Shanghai, has a little something for everyone. Whether it be art or fashion or architecture, the city is amongst the finest in all of Asia. The amalgam of modern and art deco buildings, museum, art galleries, markets, churches, and temples make it a sight to behold. Located on the banks of the gorgeous Huangpu River, the Mondrian Oriental is simply our favorite place to stay in the city. Jetset readers know the cachet the Mondrian name caries, but there is just something about the Shanghai location — surrounded by glittering skyscrapers reflecting off of the tranquil river — that just captures our heart every time.
As for sights, the Shanghai Museum is almost overwhelming in its embarrassment of cultural and historical riches; 50 Moganshan Road is where to go for the best contemporary art galleries in Asia; and the Bund (or Waitan) is the grand center of Colonial architecture in Shanghai. We also love savoring a drink while overlooking the vistas at Vue Bar on the 32nd and 33rd floors of the Hyatt on the Bund. As for restaurants, Jean-Georges Shanghai lives up to its name's legendary reputation and features an unbelievable array of the finest ingredients blended together to form breathtaking flavor combinations.
Over in Beijing you'll find the bulk of China's historical sights. A former home to emperors, the Forbidden City was the Chinese imperial palace from the Ming dynasty to the end of the Qing dynasty. Located in the center of Beijing, it now houses the stunning Palace Museum. The Great Wall is of course also a must-visit, as are the Temple of Heaven, Beihai Park, Tiananmen Square, and the Summer Palace. Nothing makes experiencing the latter (the best-preserved imperial park in China) easier than staying at Aman at Summer Palace. Set in a series of historic pavilions that once housed guests of the Imperial Court, this luxury hotel adeptly evokes all the opulence of imperial China.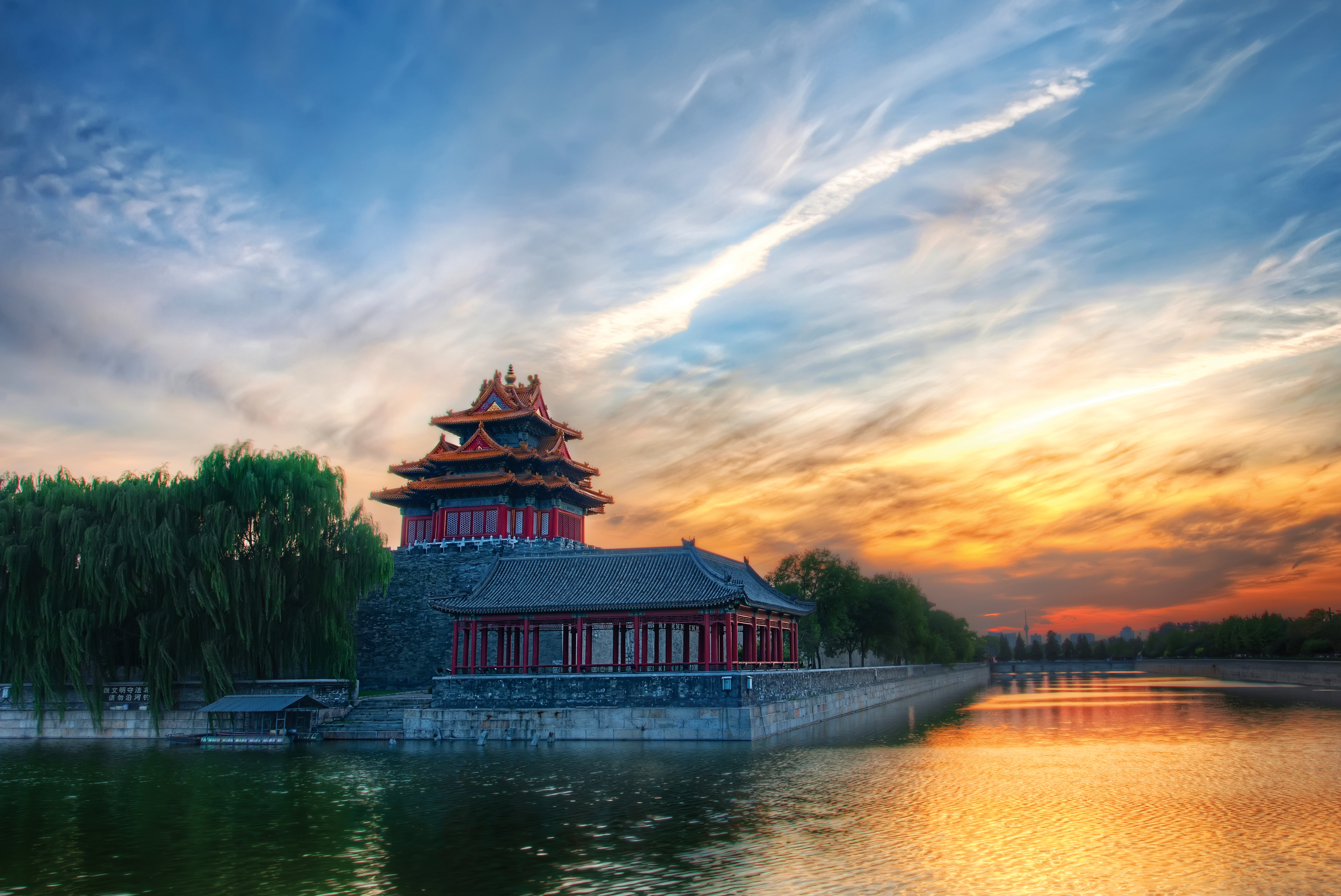 For those who desire to stay somewhere with an atheistic more artistic than historical, we cannot say enough about Éclat. Located in Beijing's Parkview Green, every inch of this 100-room luxury boutique hotel is an astonishing work of art. We recommend one of its 20 individually-styled suites with its own private indoor terrace and lagoon. And as for dining, the secluded Temple Restaurant Beijing delivers life-altering French cuisine inside a renovated 600 year-old building on the grounds of a centuries-old Ming Dynasty complex.
Caribbean
It's no secret that we at Jetset are fond of the Caribbean. Time and time again, we find ourselves heading back to one of the islands in the region when in need of a tropical vacation. The climate, seclusion, and abundance of high-end resorts and luxury rental properties always make the Caribbean an alluring choice to fire up the jet and escape to, as it truly has something for any taste.
Planning an epic party? Then head to Turks and Caicos, a British territory consisting of the larger Caicos and smaller Turks islands. TCI (as it's called) is legendary for its gorgeous beaches and idyllic weather. Nothing compares to renting a beachfront property in TCI, as it makes the ultimate destination for a celebration of any size and scope. Look at Luxury Retreat's Mandalay Villa, a seven-bedroom, 12,000-square foot estate that is perfect for the family gathering or bachelor/bachelorette party of a lifetime. For an even grander celebration, the company's Pearls of Long Bay estate has a staggering 23 bedrooms and could host a party that would make even P. Diddy blush.
Not looking to celebrate on such a massive scale? Then head to the tiny island of Bonaire and the gorgeous Harbor Village Beach Club resort. At this secluded resort you can enjoy a picturesque private beach surrounded by the awesome coral cliffs that litter the coastline. Feel the breeze pass through one of the just 40 rooms at this tranquil paradise where you will instantly feel at home. Enjoy some of the finest diving and snorkeling in the world as you explore the crystalline Caribbean waters.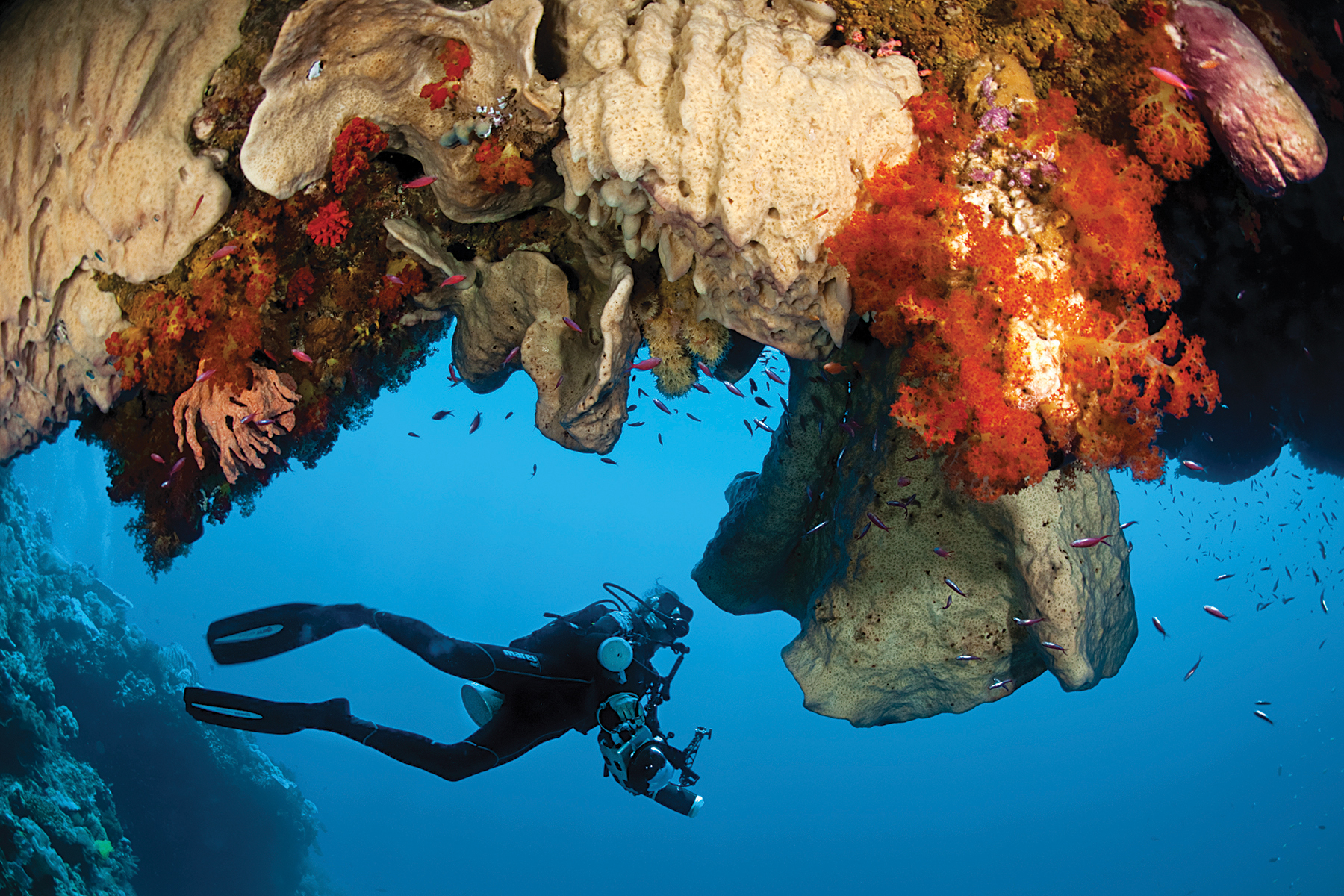 Or maybe instead of a boutique you'd rather experience a massive resort and all of its amenities? There is a reason why Paradise Island in Nassau is so renowned. The island is filled with an array of ultra-luxury resorts that each year attract people from across the globe. The most famous of these properties is is the legendary Atlantis Resort — a massive, 141-acre waterscape featuring fresh and saltwater lagoons, pools, water slides, marine habitats, and river rides which make the veritable city the ultimate aquatic family destination.
For a truly Jetset Paradise Island experience, we cannot say enough about the aptly-named One & Only Ocean Club. Set in Versailles-style gardens and styled after a colonial-era estate, this luxurious resort is one of the most over-the-top opulent retreats on earth. The spectacular three-bedroom villas and white sand beaches and panoramic ocean views will take your breath away. The resort also features a Balinese-style spa with private outdoor gardens, indoor/outdoor fitness center with yoga on a deck overlooking the ocean, gourmet restaurants (like Chef Jean-Georges Vongerichten's Dune), six tennis courts, and an 18-hole championship golf course.
Or maybe you just want to charter your own yacht and explore the Caribbean on your own terms? Next to the Mediterranean, the Caribbean is a popular destination for charters. Many services, like CharterWorld and VRBO offer competitive rates for those who need a yacht for a few weeks to get their Jack Sparrow on. The main Caribbean sailing season runs from November through to July, with the high season being from mid-December to March, when the snowbirds flock to the sea. Caribbean sailing areas fall into three main categories: the Leewards, Windwards, and the offshore U.S. islands — be sure you research your route before you plot your yachting adventure.
But what if a 100-foot yacht simply isn't big enough? For the ultimate Jetset experience, you can now rent a cruise ship for a week. Yes, you read that correctly; for anywhere from $500,000 to $1 million, you can have a 440-foot cruise ship at your disposal for a week. Today companies like Windstar are renting out vessels like the 212-passenger Star Breeze to the highest bidder. Want to hit the seas with 200 of your closest friends? Feel like staging the ultimate corporate vacation and earning your employees eternal love? This seems like the way to do it.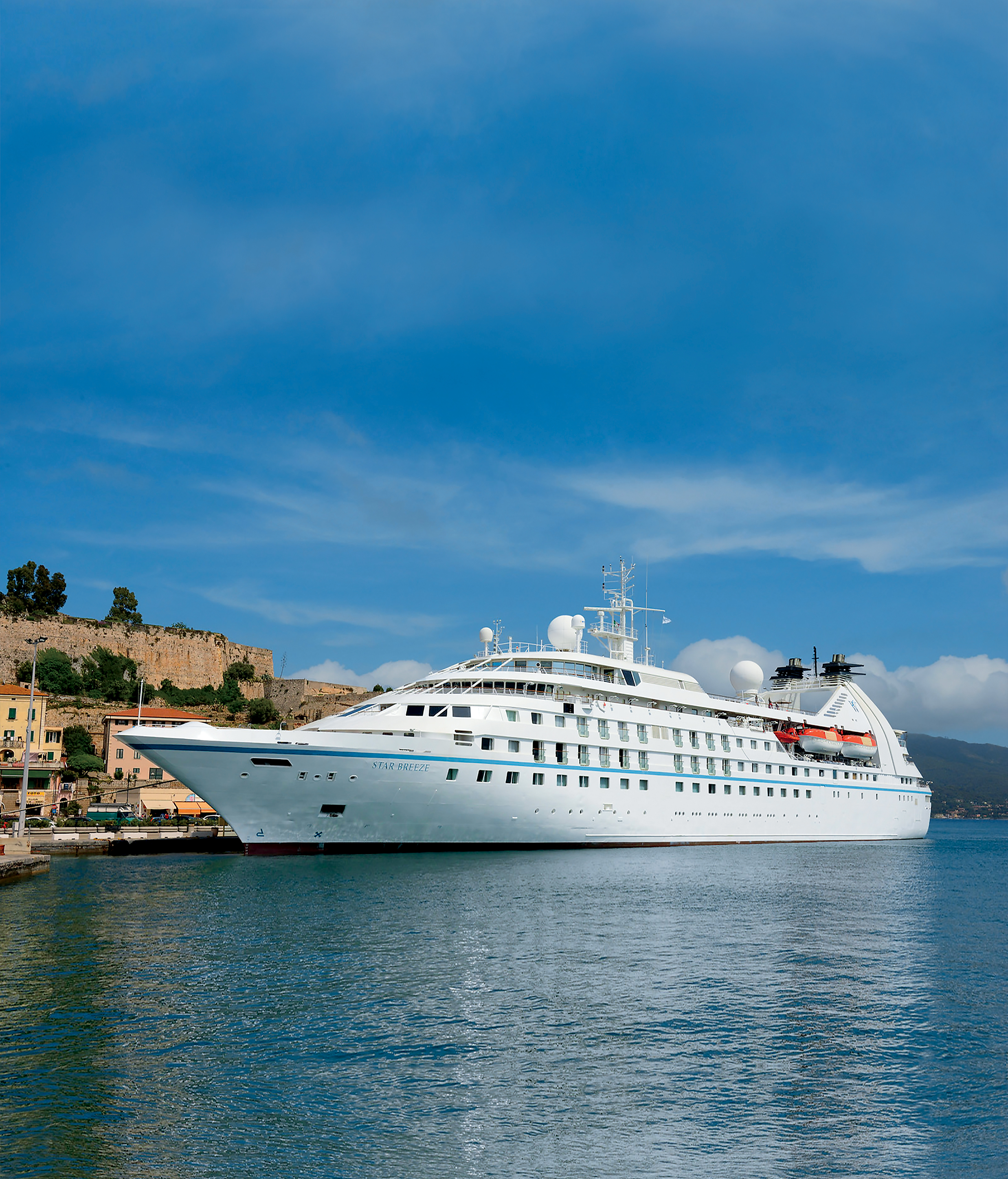 Czech Republic
For the over 1,100 years that it has been in existence, Prague has remained an artistic, political, economic, and cultural epicenter in Europe. The current capitol of the Czech Republic, the city was once also the capitol of the Holy Roman Empire. Always a favorite Jetset destination, few locales on earth can contend with Prague's rich history, fine cuisine, and cultural splendor.
The best place to start your journey in Prague is in its compact City Center. Located right in the heart of the city, City Center is a bustling, centralized hub of vibrant culture divided into five distinctive regions along both banks of the Vltava River: Old Town (Staré Mesto), with the Old Town Square at its heart; New Town (Nové Mesto), with Wenceslas Square at its heart; the storied Jewish Quarter (Josefov); Lesser Town (Malá Strana); and further up, the Castle District (Hradcany), overlooked by the splendid wonder that is Prague Castle.
Prague Castle is less of a castle and more of a massive, 9th century castle complex. The Guinness Book of World Records recognizes it as the largest ancient castle in the world and it occupies an area of over 40 square miles. The official residence of the Czech president, Miloš Zeman, the castle was once also a seat of power for kings of Bohemia and Holy Roman emperors. Hidden deep within the castle are the fabled Bohemian Crown Jewels. The beautiful, terraced castle gardens are a must to walk, with their Renaissance loggia with frescoes of Pompeii, and baroque portal with a sundial that exquisitely catches the reflected sunlight off the water in a Triton fountain.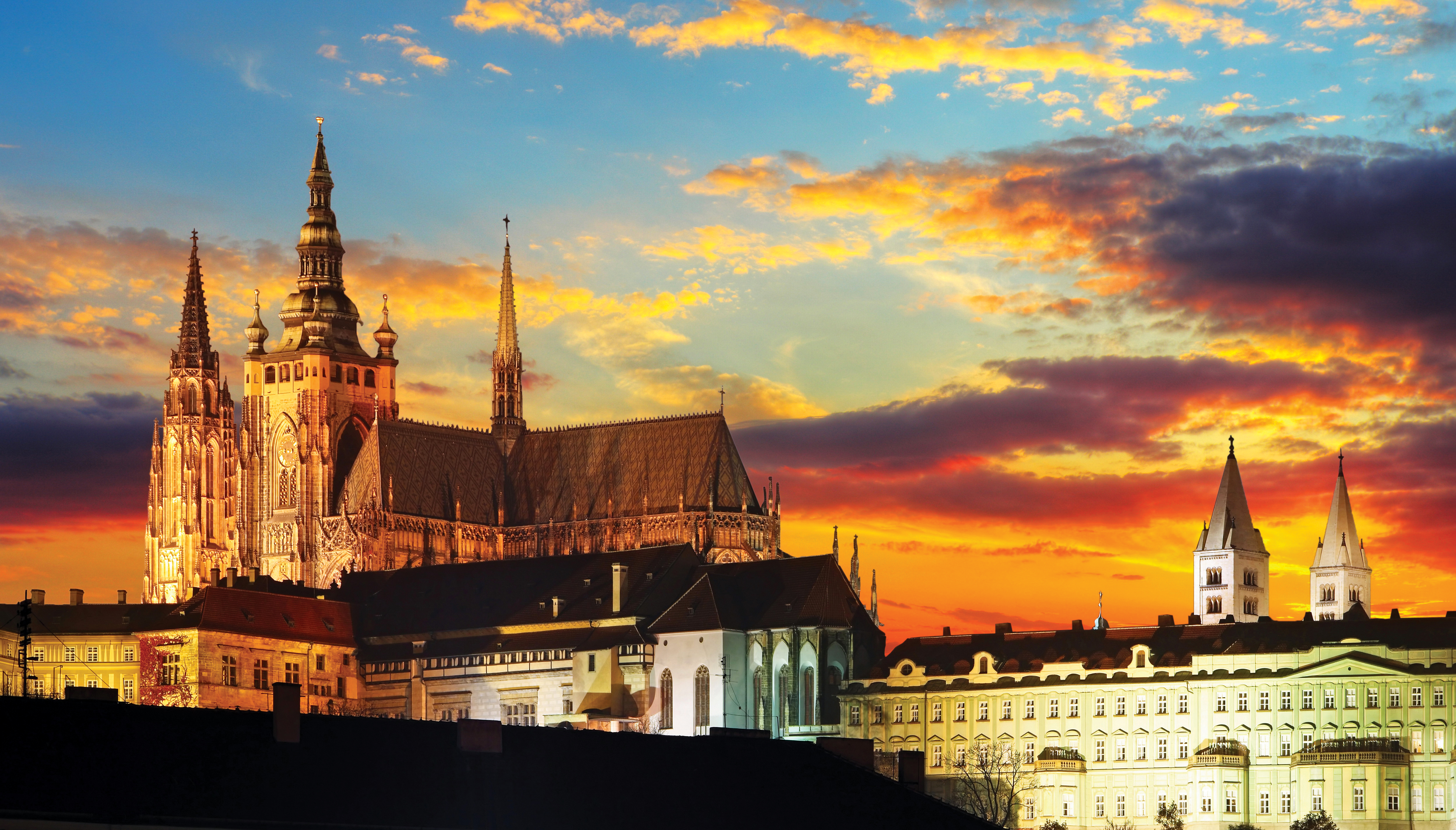 From Prague Castle to Wenceslas Square, you can traverse all of City Center in just 25 minutes. And as far as we're concerned, the best place to stay there is the stately Four Seasons Hotel Prague. Comprising three marvelous, baroque and Renaissance-styled Old Town buildings, this five-star bastion of class is less than a minute on foot from the metro station and a five-minute walk to the historic Charles Bridge (tours of which are highly recommended). Not far from the Four Seasons you'll find the best restaurant in all of Prague. Located just off of Wenceslas Square, the intimate, stunningly-decorated, Michelin-starred Alcron serves delectable international dishes to no more than 24 people at a time.
About a two-hour drive from City Center you will find one of the most marvelous attractions in all of the Czech Republic, the Zeliv Monastery. Established in 1139 and surrounded by serene nature, over the years this architectural wonder has withstood many fires and underwent numerous restorations but its original magnificence still remains. From Zeliv be sure to traverse 90 minutes to the Zelena Hora – The Church of St. John of Nepomuk — a storied religious monument near the border of Moravia and Bohemia. The final work of Jan Santini Aichel, the church combines the Borrominiesque Baroque period with Gothic elements in its construction and decorations.
An hour from the church you'll find the historic city of Trebic with its many fabled landmarks. The St. Procopius Basilica, and Jewish Quarter have together been inscribed as a UNESCO World Heritage site (the only monuments outside of Israel to be placed on the list). Built on the site of the original Virgin Mary's Chapel of the Benedictine Monastery 1240, the basilica and adjacent castle are available to the public to tour, while the Jewish Quarter is one of the best preserved Jewish ghettos in Europe and a powerful monument to Jewish history. From the Quarter you can leisurely stroll to the center of Trebic and ascend City Tower for sweeping views of this magnificent city.