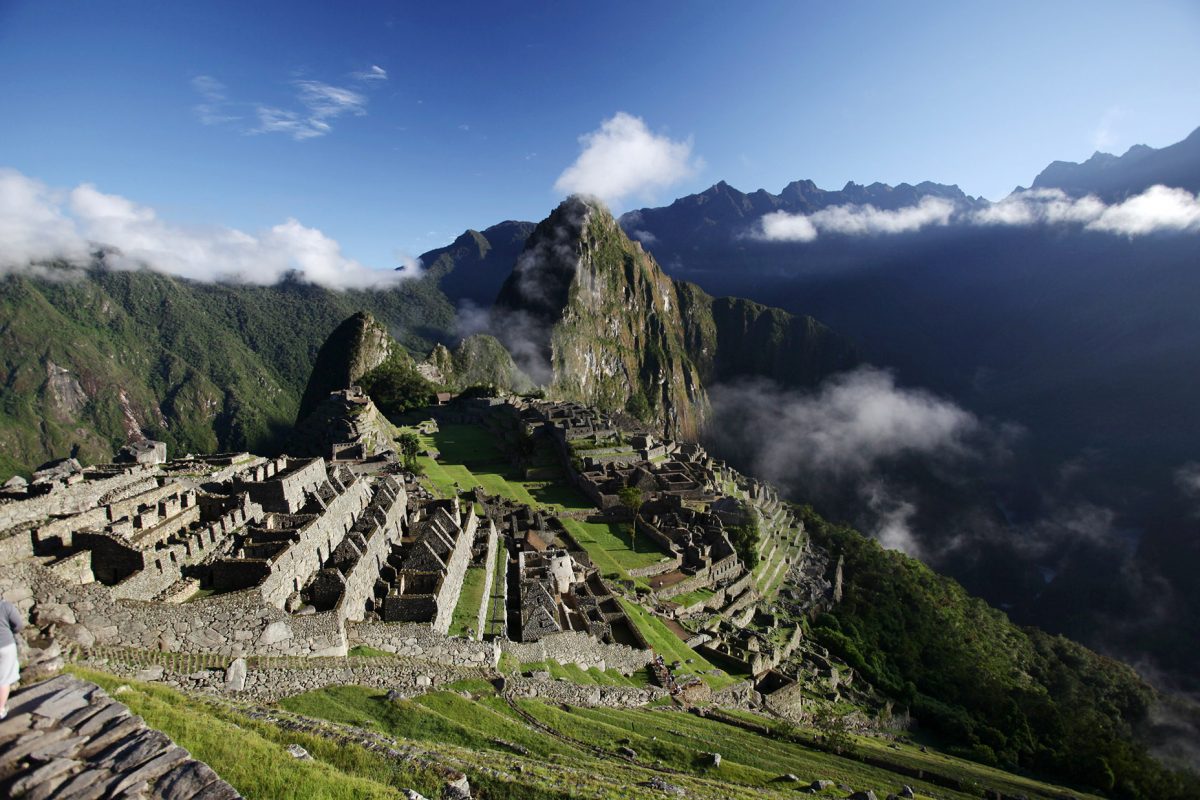 Where can you indulge at a luxury hotel at the base of one of the Seven Modern Wonders of the World, dine at the world's finest restaurants, and explore mountains, jungles, and the beach? The answer is Peru, and it will dazzle you with its otherworldly feel that blends old with new, luxury with nature.
Last October, Jetset took a five-star tour of Lima and Machu Picchu. The country is a relatively new player in luxury travel, but it is intent on welcoming affluent travelers from across the globe and proving why it deserves a spot on your must-visit list.
Peru is cosmopolitan and exotic, yet even for first-time visitors, it delivers a sense of comfort and familiarity. It's in the same timezone as Chicago, and Spanish and English are widely spoken. Corn and potatoes are menu staples, but in ways you cannot imagine. Purple potatoes stuffed with Arabian-Andean aromatized lamb…or giant Inca corn the size of a thumbnail.
We arrived on a Saturday night after a comfortable premium business-class flight on LATAM Airlines. It was a warm night in Lima, both electric and edgy, as our private coach wound through the city, finally arriving in the upscale San Isidro neighborhood just blocks from the Pacific Ocean.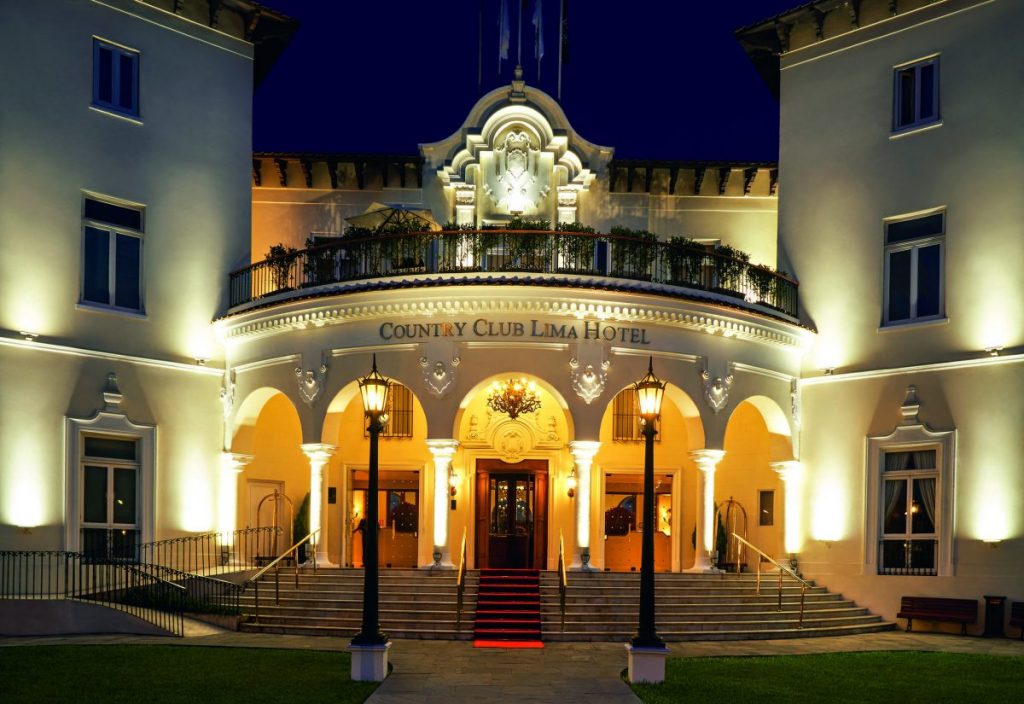 Our hotel, the grand Country Club Lima Hotel, was hosting a massive soiree with well-dressed locals, spotlights, and TV cameras. Although we weren't invited, we felt like VIPs anyway as a glass of champagne appeared in our hands.
The recently renovated hotel — including every guestroom — features an extensive collection of Peruvian art on loan from the Pedro de Osma Museum. Centuries-old paintings, decorative mirrors, and intricate tapestries immerse you in history and elegance. The presidential suite, which has hosted everyone from Queen Maxima of the Netherlands (a recent guest) to Mick Jagger, is your own palace with several significant museum pieces and a private terrace where you can relax to the sound of parrots singing.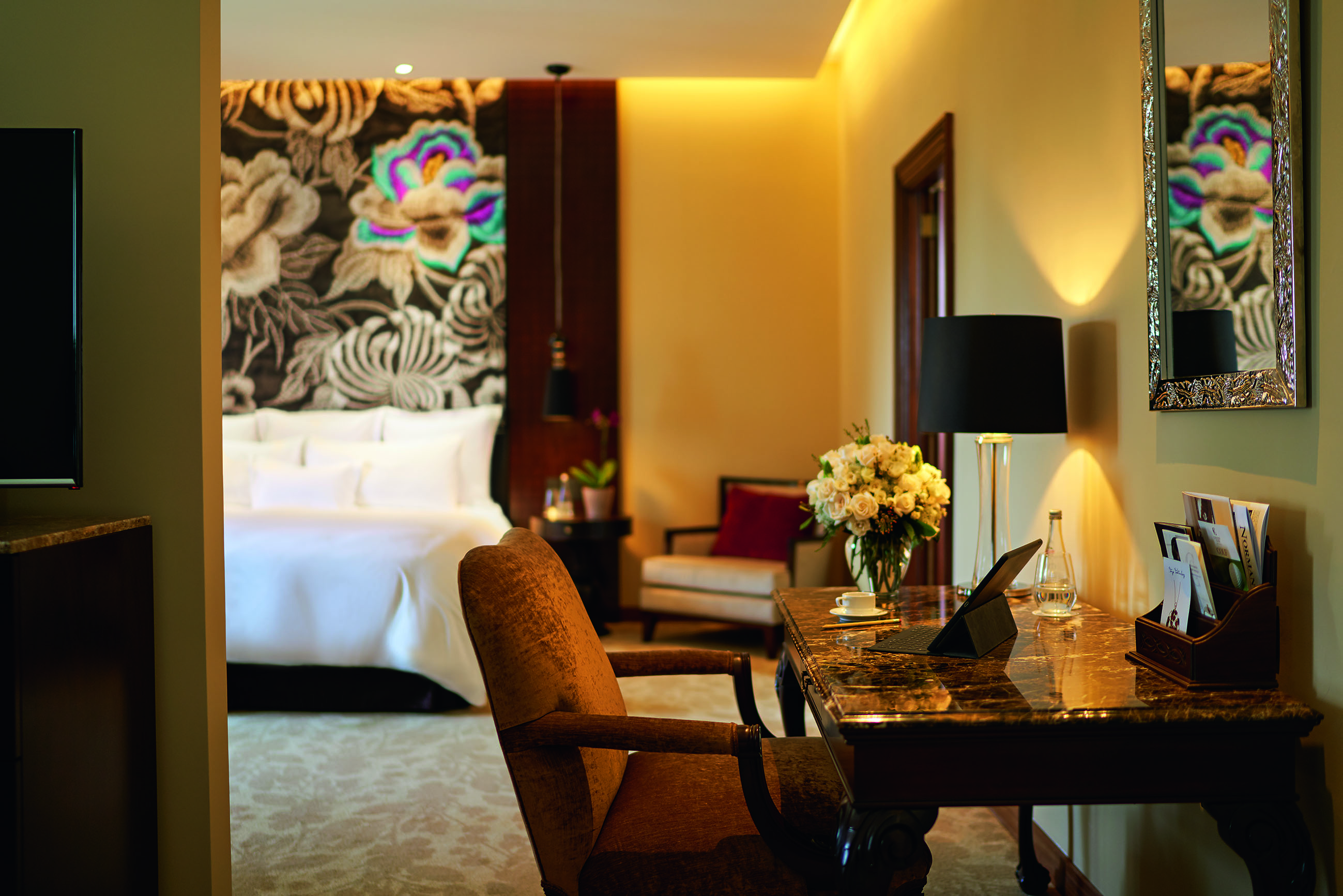 Your toughest choice may be where to dine. Lima has two restaurants in the top 10 of the World's Best Restaurants of 2017 (#5 Central and #8 Maido), more than any other city in the world, and more than the entire United States.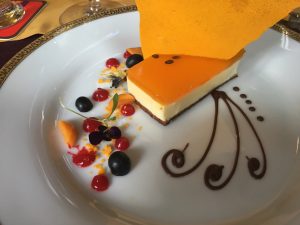 We got a great table at chef Rafael Piqueras' Maras Restaurante, named for a massive area of Incan salt deposits in the heart of the Andes Mountains. If you don't get sidetracked by the bar's Pisco cocktails, you should go all in on the 11-course tasting menu. The country has an abundance of indigenous ingredients from the coast, mountains, and rainforest, and the tasting menu pays homage to each of these bounties. One of the most fun dishes was a tuna sashimi — caught in the Pacific that morning — with crispy rice, avocado ice cream, and dusted with an olive oil "powder" made tableside by combining the olive oil with nitrogen.
The next day, a Sunday, we wandered through historical Lima, starting with a crash course on the Inca Civilization at the Larco Museum. The most colorful part of the day was walking alongside — and at times through — a blocks-long parade of men, women, and children from various mountain villages, dressed in colorful traditional clothing, marching and twirling through the city in honor of their local patron saints. It was an amazing kaleidoscope of colors and sounds and smiles.
As vibrant and historical as Lima is, it is really just a warm-up for Machu Picchu. This sacred Incan site was carved out of 8,000-foot mountains 500 years ago. The Incas hid it so well from Spanish conquistadors that it wasn't even "discovered" until 1911.

Part of the allure of Machu Picchu is getting there, a beautiful adventure involving planes, trains, and automobiles. The first leg is a 90-minute flight to Cusco. The city will take your breath away — literally — because it's situated over 11,000 feet above sea level. Just walking across the parking lot can be a workout, but being surrounded by the Andes Mountains makes it worth it.
From Cusco, a private coach whisked us through Peru's Sacred Valley to Ollantaytambo, the rail hub for visitors going to Machu Picchu.
Inca Rail just rolled out Presidential Class service, which means you can travel like Incan royalty in your own private rail car with floor to ceiling windows to enjoy the stunning views of the Urubamba River and mountains.
This two-hour train ride will take you to Aguas Calientes, the closest village to Machu Picchu.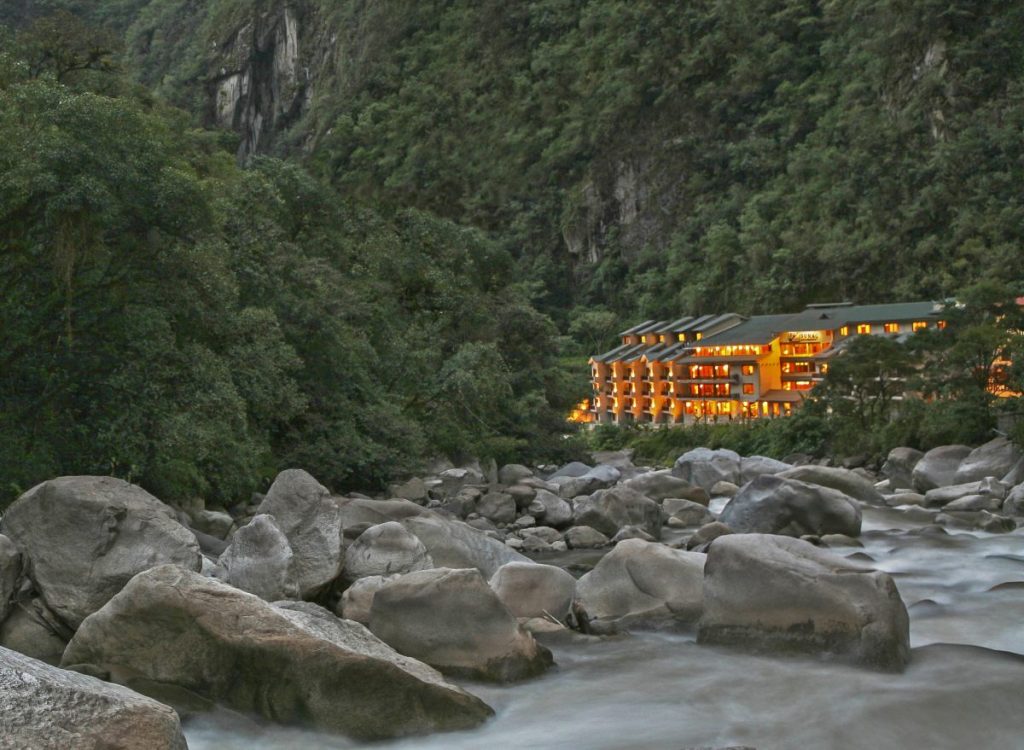 A short walk from the train station is the Sumaq Machu Picchu Hotel where there is no mistaking where you are: at the base of one of the seven Modern Wonders of the World, the spiritual heart of the Incan and Andean civilizations, and one of the most beautiful tropical mountain villages on earth.
Dig into the details and symbolism of the Sumaq Hotel and you will appreciate its perfect blend of authentic Andean culture and five-star luxury. If you don't want to dig that deep, that's OK, too — just enjoy the rich, bold decor as you sip a freshly-pressed juice.
Each guest room and suite offers a private balcony that faces the mountains leading up to Machu Picchu, as well as the river, which makes an incredible soundtrack. I could spend days just taking in the views from this hotel, but there is more to do. Like enjoying a private Pisco Sour-making class or a facial at the Aqlla Spa, featuring products made from local quinoa.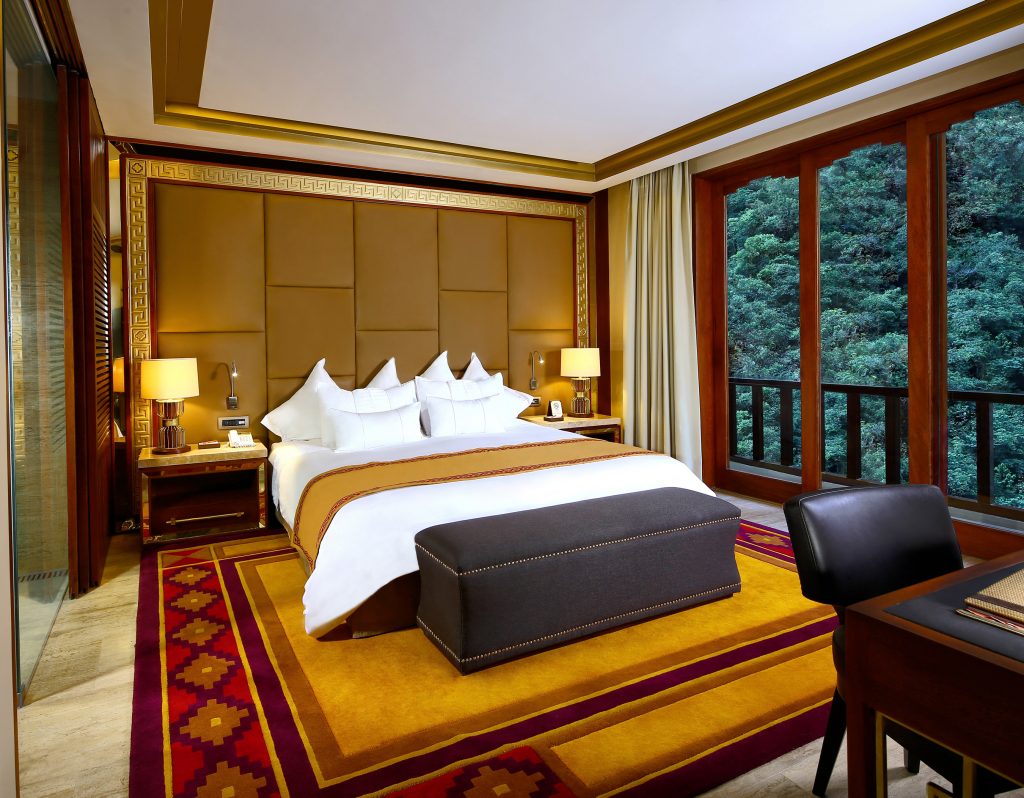 Even it wasn't located at the base of Machu Picchu, the Sumaq Hotel would be a culinary destination in its own right. We enjoyed a six-course tasting menu where the first course was a play on cappuccino made with potatoes pureed into a cream with local mushrooms, topped with a savory foam and native potato chips. It was exotic, yet familiar, and absolutely delicious.
Finally, it was time to visit Machu Picchu. To get there from the hotel, you have a couple of options: take a 20-minute bus ride (private buses are available), or take a challenging 90-minute hike up the mountain. We chose to save our legs for exploring and were treated to the bumpiest, most breathtaking bus ride of my life. (If heights aren't your forte, don't sit by a window.)
You don't have to be an architect to appreciate what the Incas did in building Machu Picchu. This ancient city was literally carved out of the mountains, without the aid of power tools or even wheels. Yet the stonework is incredible — almost airtight stone structures that have stood for centuries. Small terraced fields carved into the mountain allowed the Incas to plant a diverse selection of crops, but first, they had to haul the soil up the mountain.
How and why did the Incas build this magnificent place? The Sumaq Hotel set us up with a local guide and a shaman to help us answer those questions. This is what made the experience so rich. We were immersed in Machu Picchu's history while our spiritual guide, Daniel, helped us feel its mysticism.

In one ceremony held atop the mountain, our small group sat in a circle and made an offering to Pachamama, or Mother Earth. We promised that we were visiting this sacred site with open hearts, and asked in return to receive power from the mountain.
Did our offering work? Absolutely. A trip to Peru and Machu Picchu is an invigorating, delicious adventure that you won't soon forget.