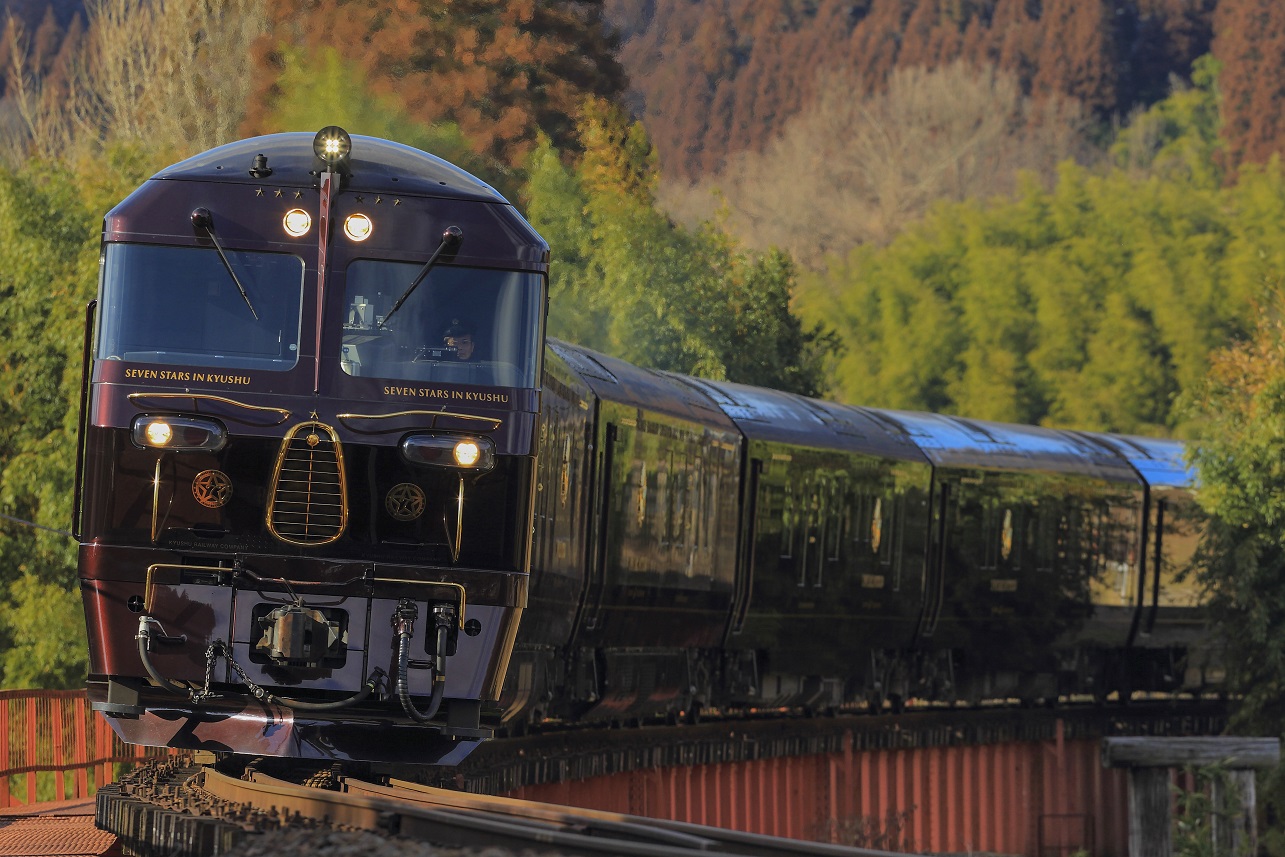 One of the best ways to delve into the hidden beauty of the outdoors is by train car. Once a main mode of transportation, the train travel industry has given way to planes and automobiles, but the allure of the open railway sets the stage for experiences that cannot be duplicated. Here are five of Jetset's favorite first-class train trips that are sure to keep your next vacation on the right track.
Venice Simplon-Orient-Express, Europe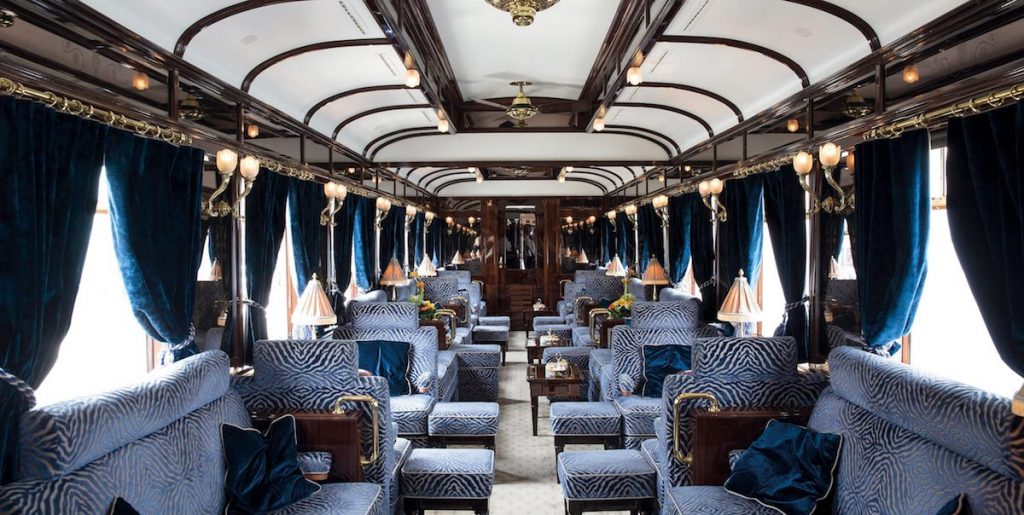 Traveling throughout Europe to destinations such as London, Verona, and Paris will take you back in time when riding the Venice Simplon-Orient-Express. The historic carriages are filled with antique fixtures, grand upholstery, and white-glove service. A romantic journey between cities is combined with a perfect stay in one of their Grand Suites.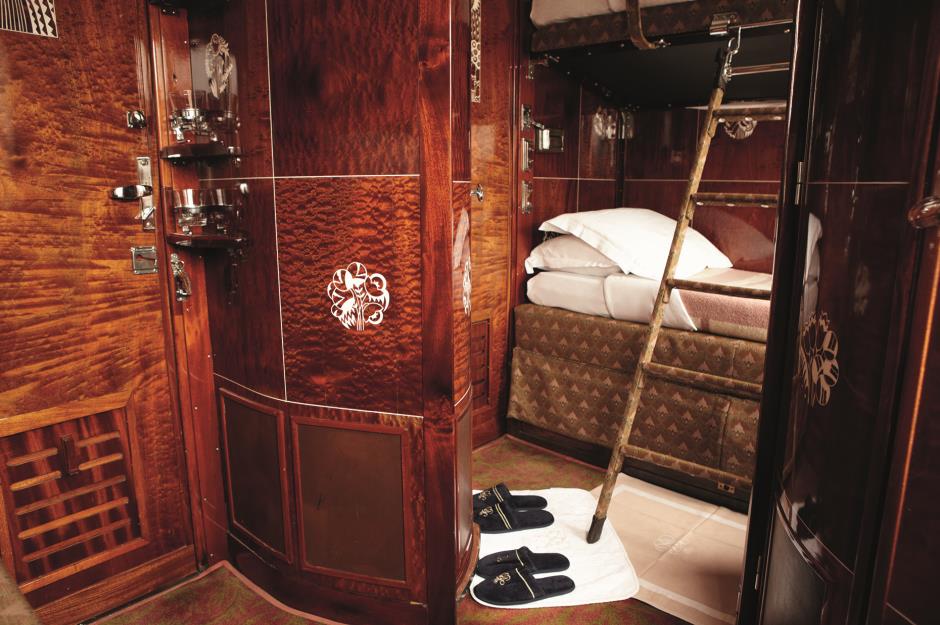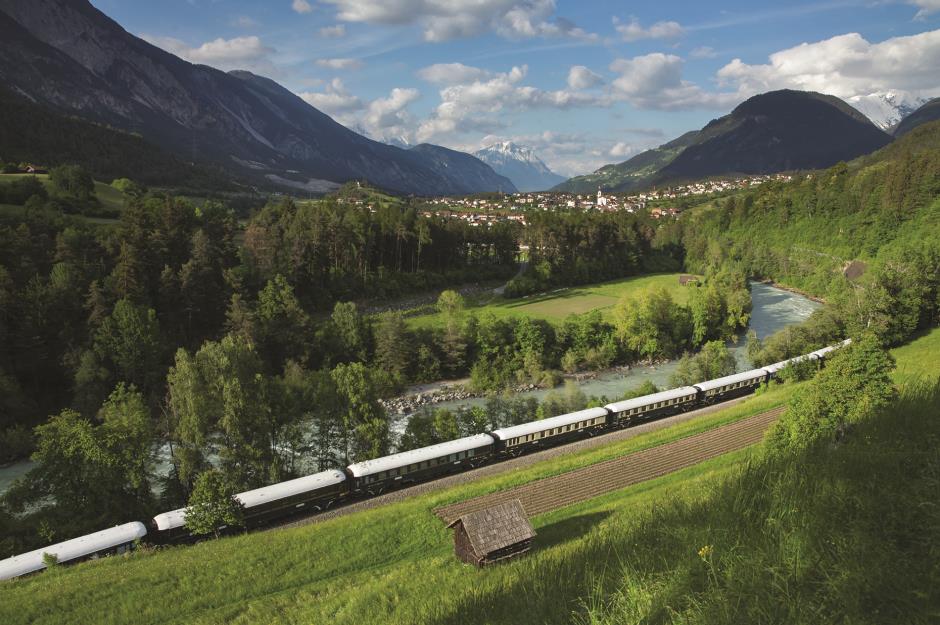 This golden age trip is heightened by three dining carriages providing culinary cuisine for any taste and a bar car performing to perfection with a baby grand and pianist. With one-night routes available, as well as extended trips between Paris and Istanbul, these restored rail cars will keep you in the lap of luxury along the European countryside.
Golden Eagle Trans-Siberian Express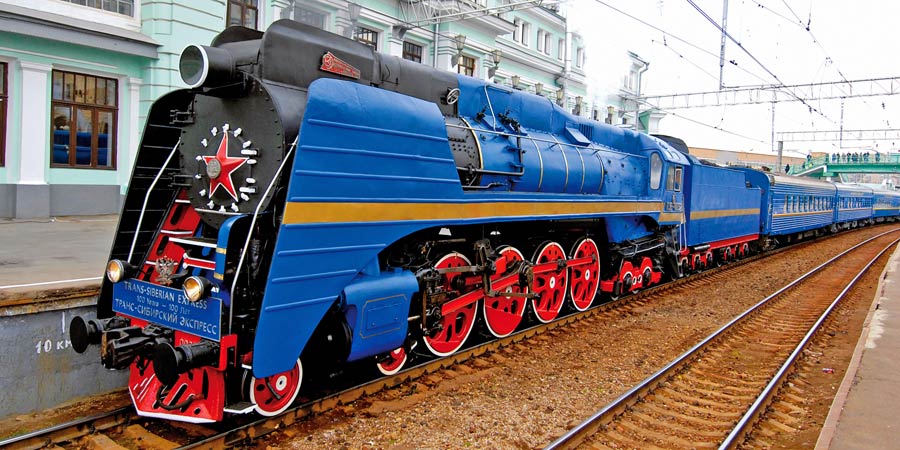 A trip on the Golden Eagle Trans-Siberian Express takes travelers from Vladivostok to Moscow on a 6,000 mile sightseeing tour in just 15 days. With routes running both eastbound and westbound, the train is a luxury paradise on rails. When you are not exploring the vast sights, such as Red Square and St. Basil's Cathedral, rest in a lavish Imperial Suite featuring plush furnishings and in-room dining.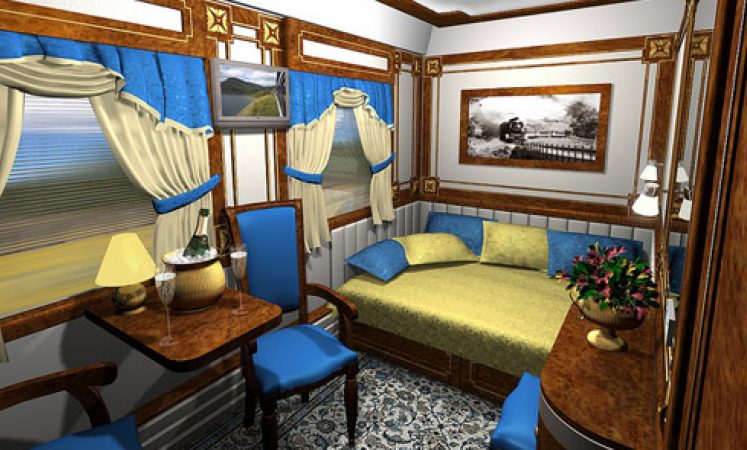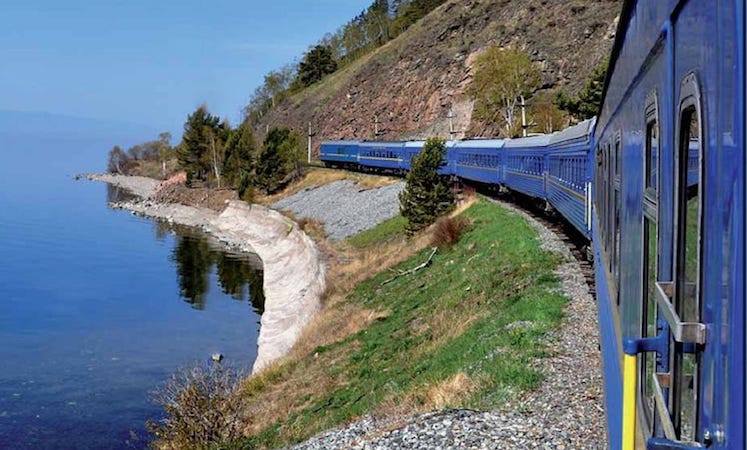 The Bar Lounge Car and Restaurant Cars host entertaining events such as Russian language lessons and local history lectures, complete with exciting guest speakers. Private sightseeing trips along the route can also be set up with your own car and driver. Adventurous travelers will visit remote destinations in style while experiencing first-class service.
Rovos Rail, Africa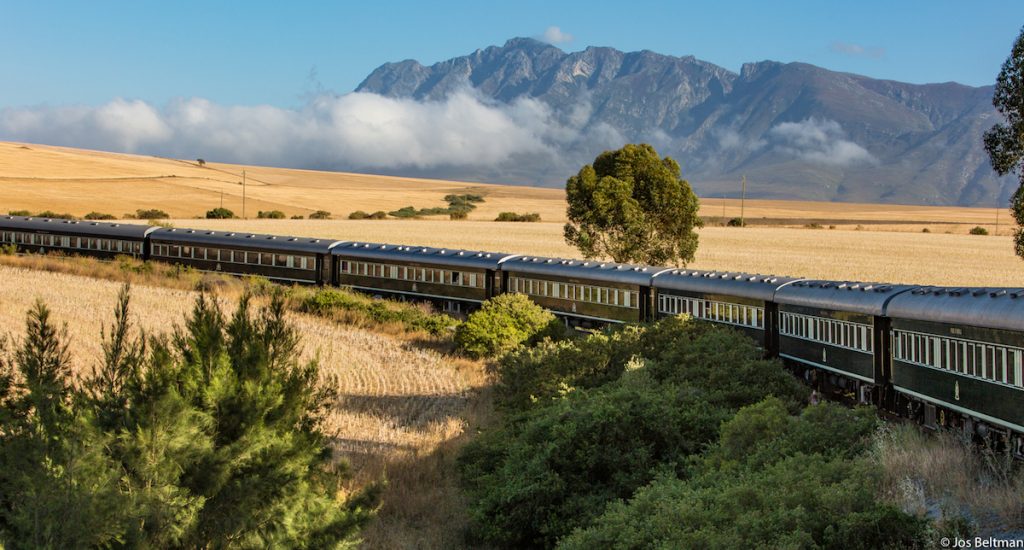 With destinations such as South Africa, Namibia, Zimbabwe, and Tanzania, the Rovos Rail is a safari train that takes passengers through lush landscapes. This luxury train teeters at a slower pace as to ensure a perfect picture as you gaze out the windows at the wildlife passing by. With routes lasting two days to others lasting two weeks, the restored antique train keeps the passenger list small as to not overcrowd guests.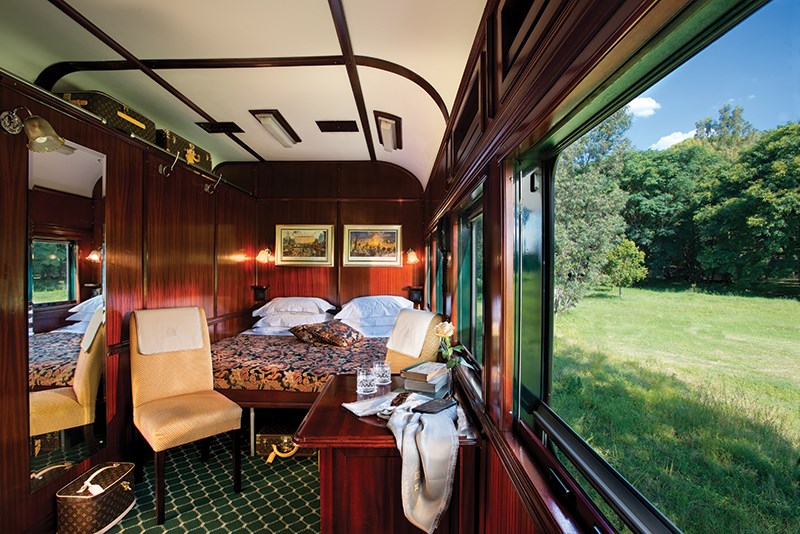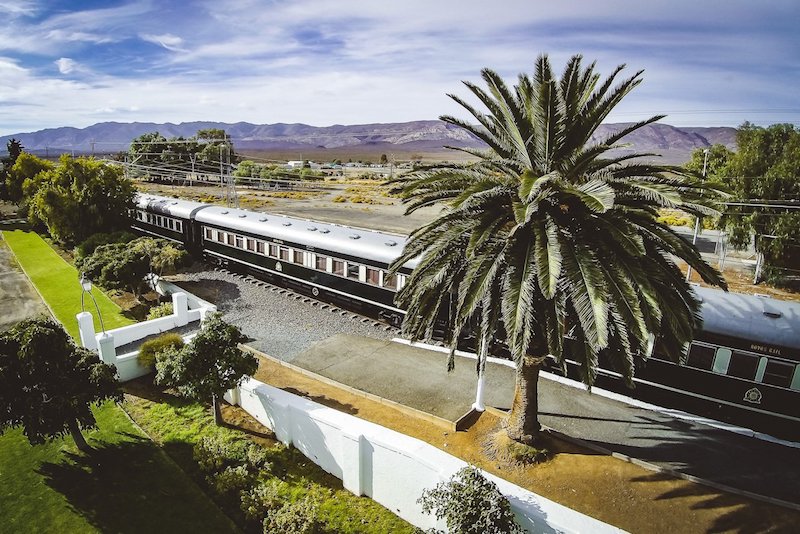 Luxury suites still hold their vintage style while providing modern comfort and elegance. The observation deck provides an open car with wooden benches for hours of gazing at gazelles, observing railway villages, and peering at the stars in the clear night sky. Activities include safaris and golf excursions, as well as the Diamond Mine Museum in Kimberley.
Maharajas' Express, India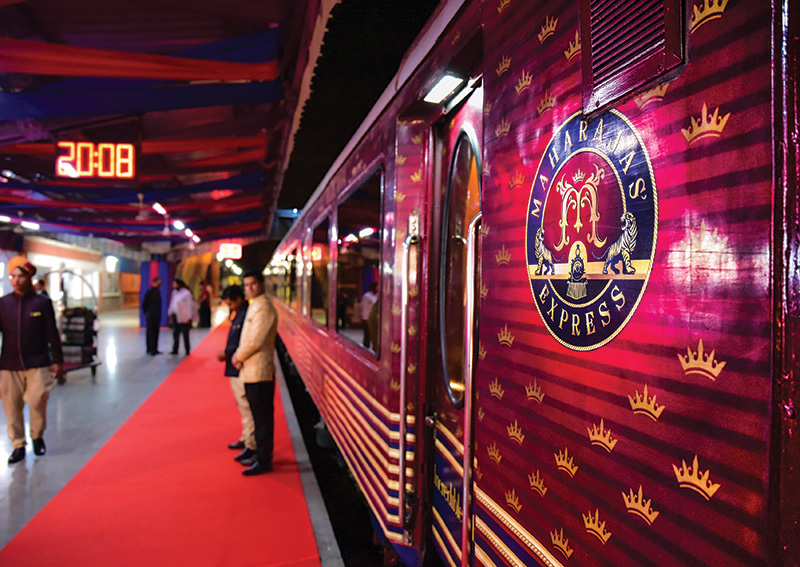 With beautifully designed luxury cabins, the Maharajas' Express in India rolls through wondrous landscapes to unique destinations. This trip highlights India's culture and royal heritage.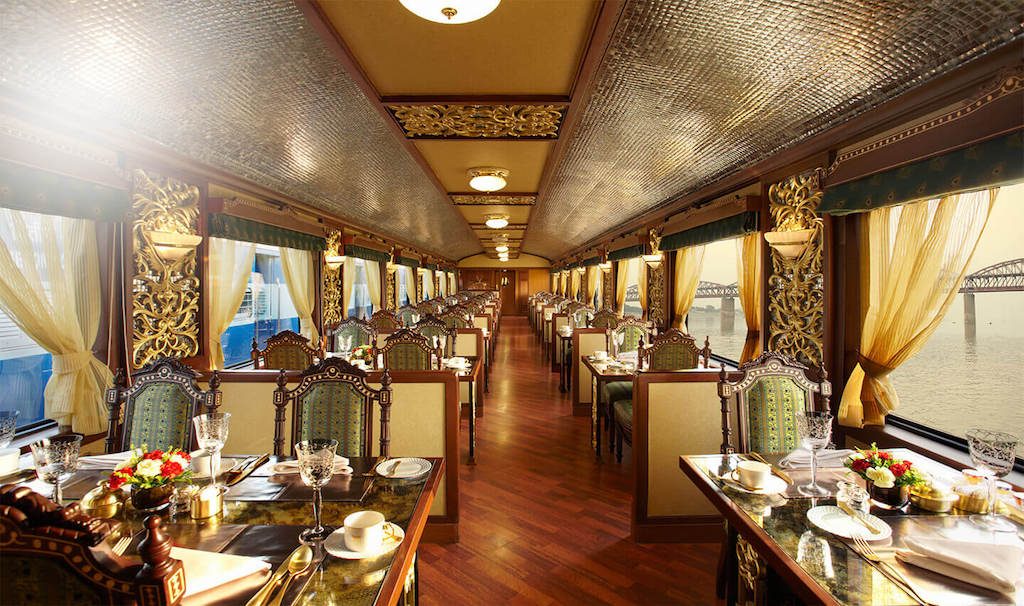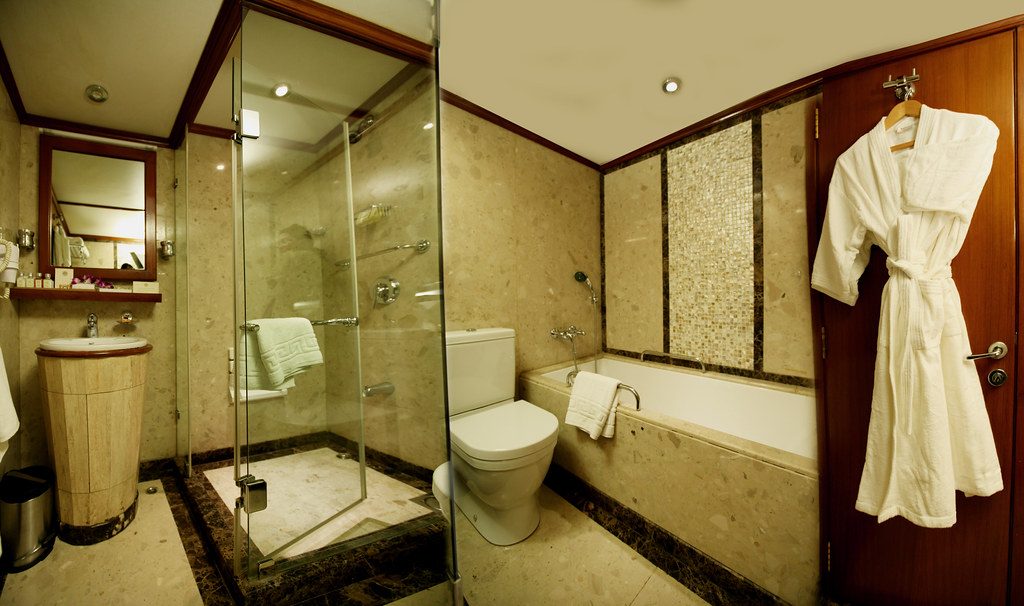 Destinations in Delhi, Jaipur, and Agra, as well as Mumbai and Ranthambore offer the chance to marvel at ancient Indian forts, UNESCO World Heritage sites, and the Taj Mahal. Authentic Indian world-class cuisine is served in two of their themed restaurants along with unmatched hospitality, making the Maharajas' Express a bucket-list must.
Cruise Train Seven Stars in Kyushu, Japan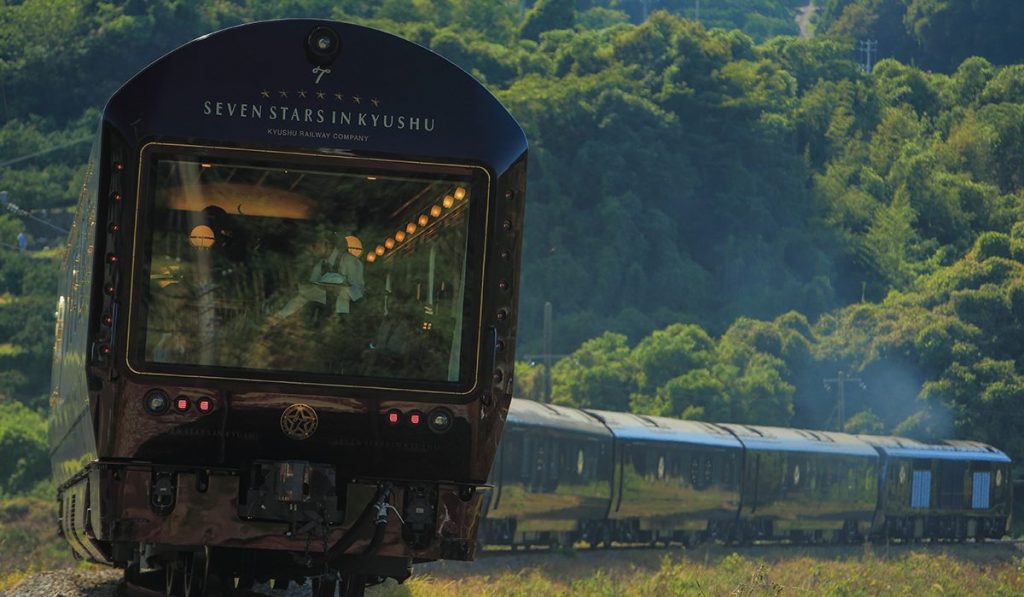 The luxury train ride in Kyushu, Japan is unique in that it takes passengers around the scenic island of Kyushu Island. Aside from the sites of the land and sea, the cuisine on this vessel is an attraction in itself, with mouth-watering dishes served up from the Genkai Sea reflecting the nature and culture of the island.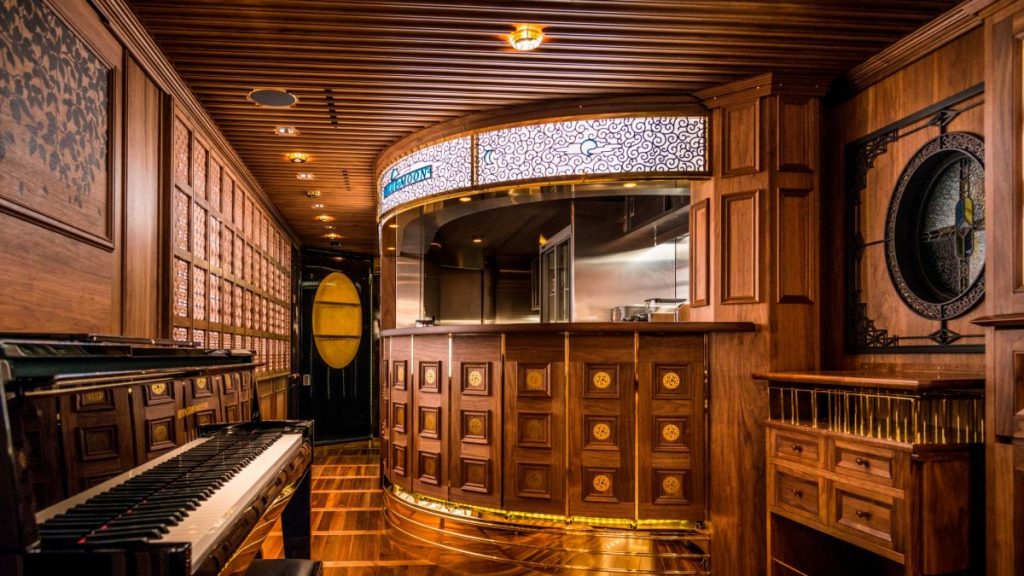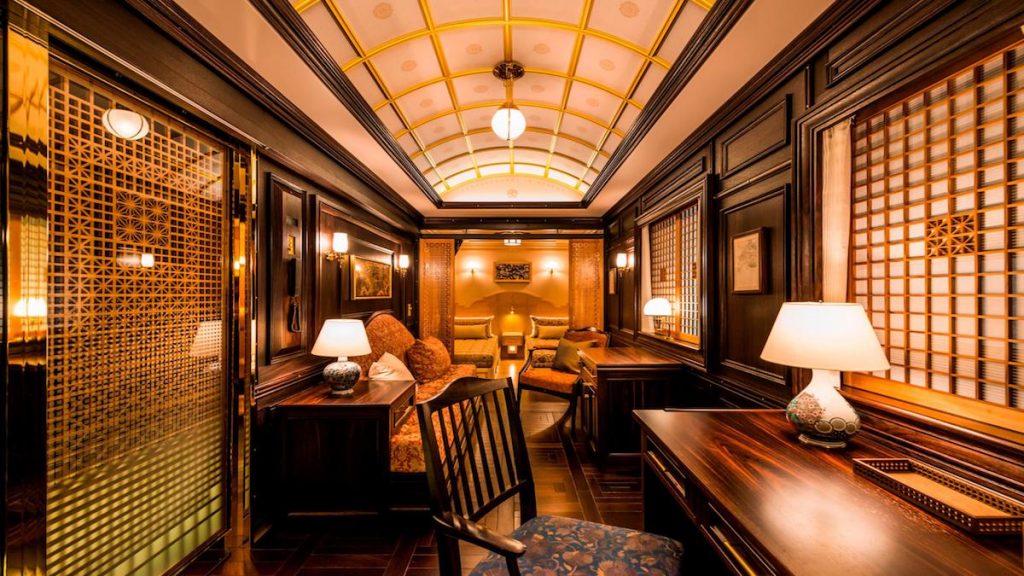 Live musical entertainment plays as a backdrop to the myriad of wonders to be seen out the vast train windows. The number seven in the name comes from its seven train cars, as well as its seven main attractions on the route. From hot springs and volcanoes to historic cities, this rail ride is one hot ticket.