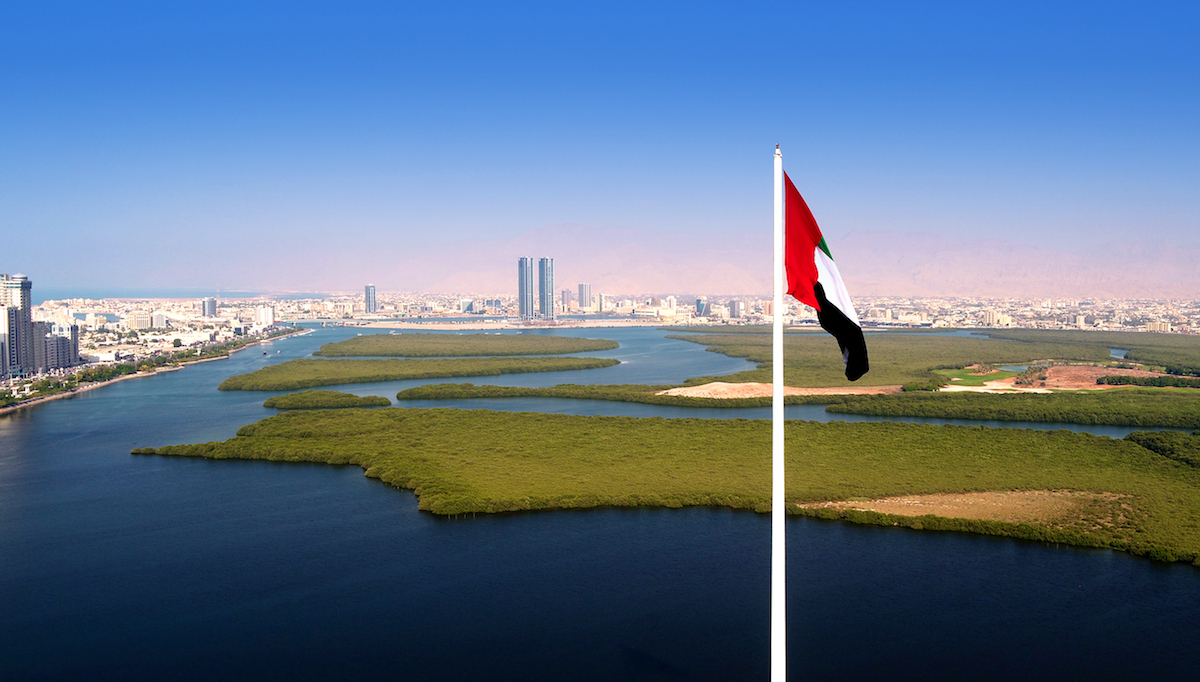 One of the seven emirates in the United Arab Emirates, Ras Al Khaimah has a storied history and a temperate climate that has made it a popular destination for jetsetters, vacationers, and thrill-seekers alike. With a relatively small population of just over 400,000, this region of the Middle East boasts jaw-dropping natural and ancient wonders as well as top-of-the-line amenities that make for a fulfilling, memorable getaway.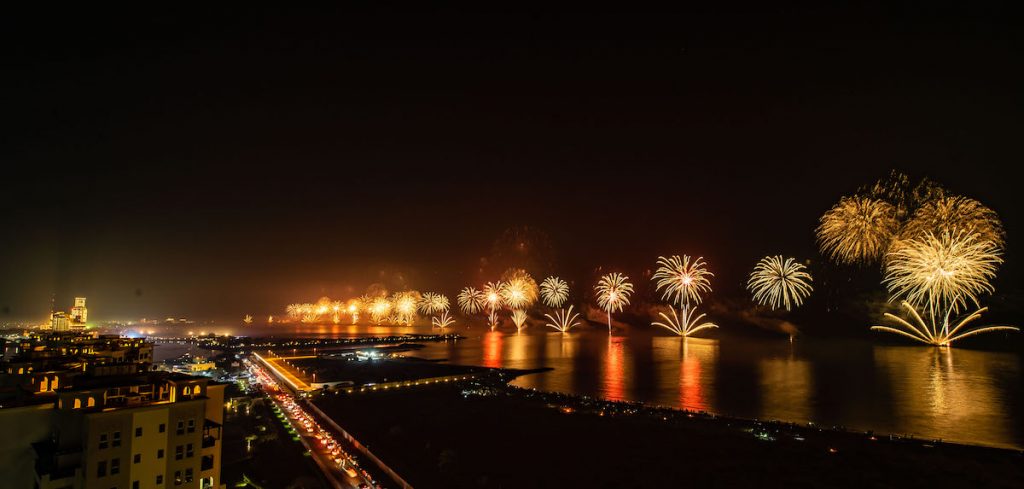 The landscape of Ras Al Khaimah is diverse and vast, and the cities are home to everything from beaches and mountain ranges to marinas and marketplaces—the perfect backdrop for a romantic retreat or a rugged outdoor tour of an arid paradise. Though off the beaten path, journeyers have been steadily discovering and enjoying the unique beauties, rich history, and posh atmosphere of this Arab territory.
A quick descent via private jet into RAK International Airport commences a relaxation-filled journey into a glamorous Middle Eastern hub for all things luxury and adventure.
Stunning Sites
Ras Al Khaimah is a nature-lover's paradise, with year-round warm weather, an abundance of mountains to climb and countless historic sites to explore. Outdoorsy types should plan a hike up Jebel Jais, the emirate's tallest peak, where desert views are bountiful and geological beauty is plentiful. Home to the sprawling Hajar Mountain Range, Ras Al Khaimah offers numerous opportunities for a romantic, private climb with a partner replete with stunning views of the cityscape and gorgeous canopies of stars at night.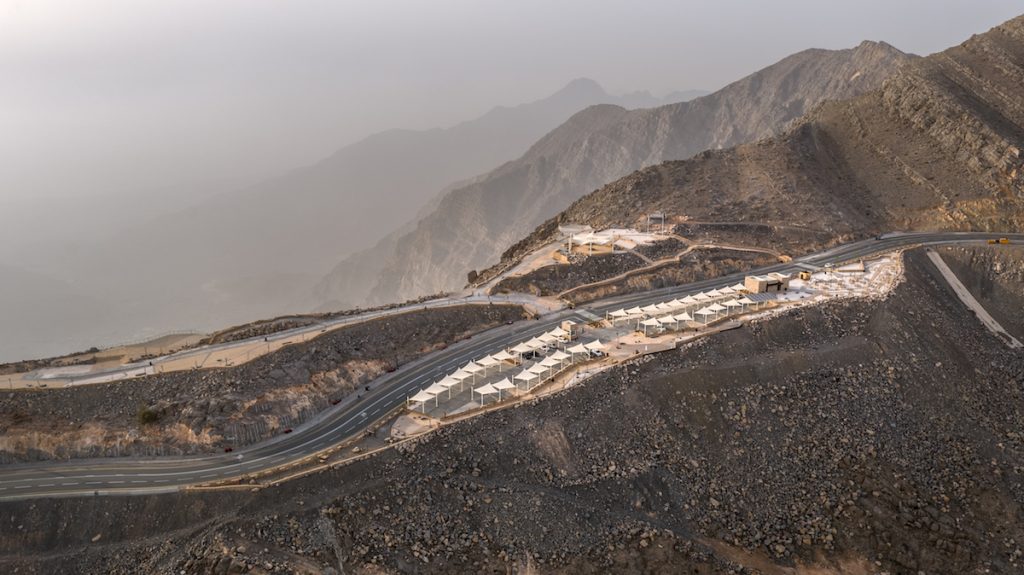 History buffs should pay a visit to Al Jazirah Al Hamra, a now-deserted trading village, which gives tourists a glimpse into Middle Eastern life before the discovery of oil. What used to be an island town with a thriving maritime and pearl trading economy now consists primarily of vacant stone structures, fascinating remnants of the days before modernization.
Ras Al Khaimah is also a location brimming with architectural ingenuity and stunning mosques that are a must-see for any aesthetically inclined visitor. One of the emirate's most recognizable structures, Sheik Zayed Mosque can be found in the Dafan Al Khor neighborhood along the Qawasim Corniche road. With its intricate minarets, imposing size, and stunning patterned facades, this monument inspires awe and majesty, and is an exquisite example of this region's rich cultural heritage and ancient traditions.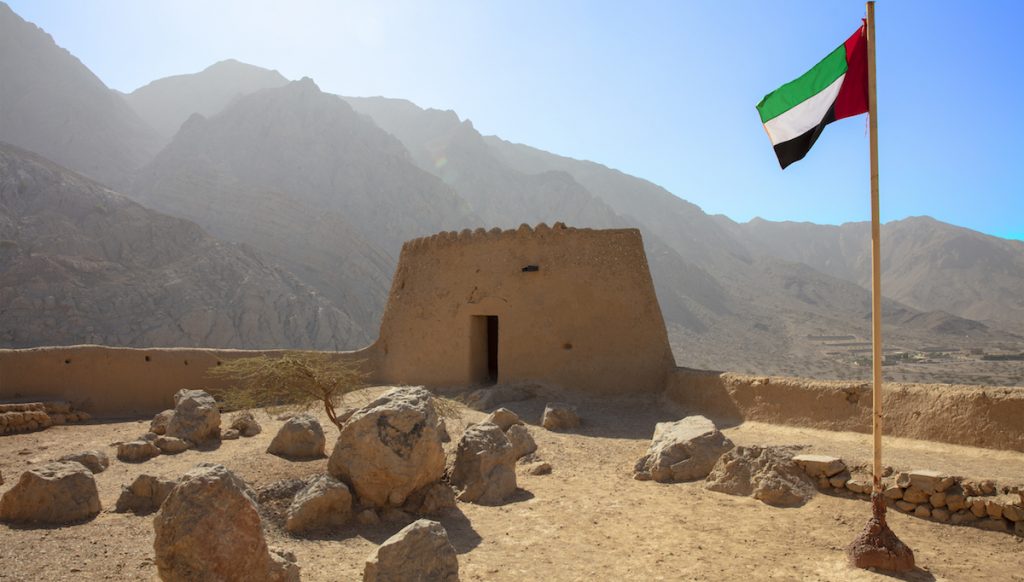 Ras Al Khaimah has been continuously inhabited for over 7,000 years, and the Dhayah Fort testifies to the emirate's long-standing position as a sought-after oasis. Although this fort was erected in the 19th century, the structure is situated in one of the longest-occupied regions of the emirate, a region that has acted as a strategic settlement and military outpost for centuries.
World-Class Amenities, Entertainment, and Culture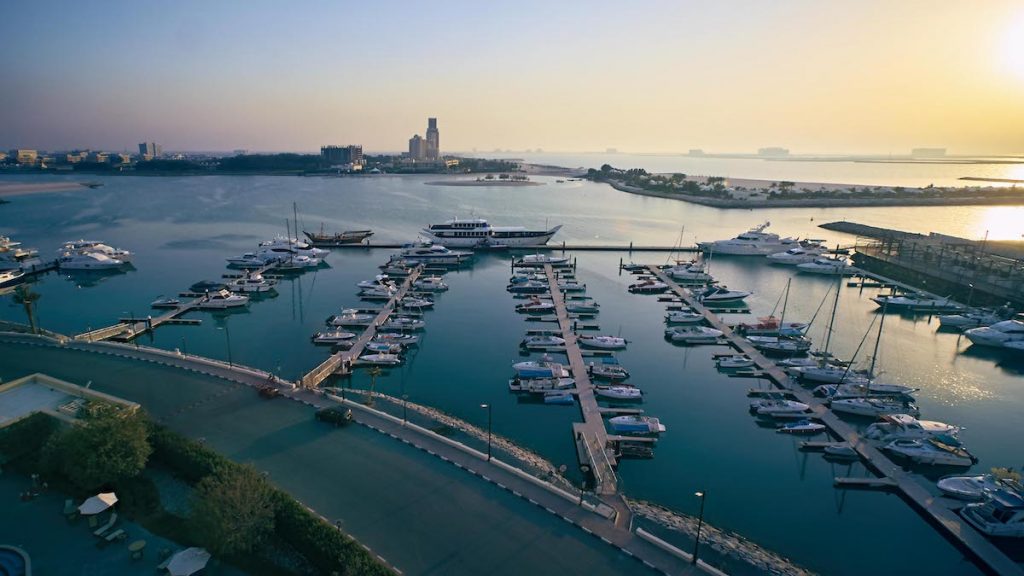 Ras Al Khaimah maintains a thriving tourism industry with attractions that appeal to a wide variety of thrill-seekers and discerning clientele. For example, Jebel Jais Mountain lays claim to the world's longest zip line, which spans 2.83km (1.75 miles), making it the ultimate heart-racing experience for adrenaline junkies.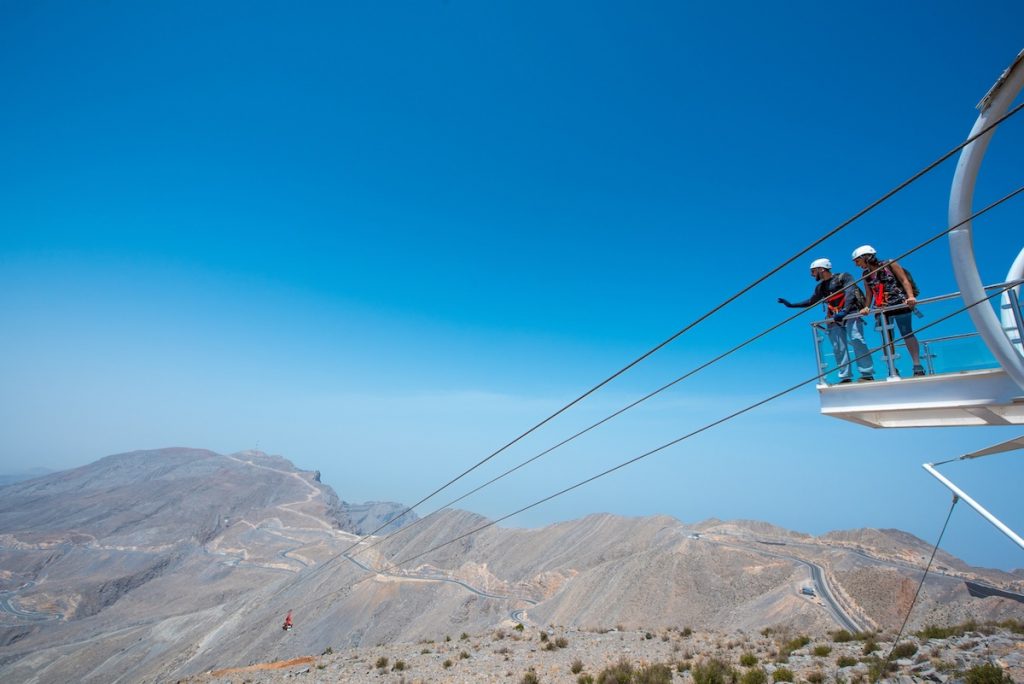 Shoppers will be delighted to visit both Al Hamra Mall and RAK mall, the emirate's premiere shopping centers, which offer a panoply of high-end local and international brands, plus fine dining options. Those wishing to expand their knowledge of the history surrounding this region can visit the National Museum, where they will find informative exhibitions of artifacts ranging from the Neolithic to the Islamic era.
Animal enthusiasts will love taking desert horseback riding tours with Al-Wadi Equestrian center, and couples in search of serenity and solitude will enjoy the region's many recreated Bedouin desert camps—a restorative retreat like no other.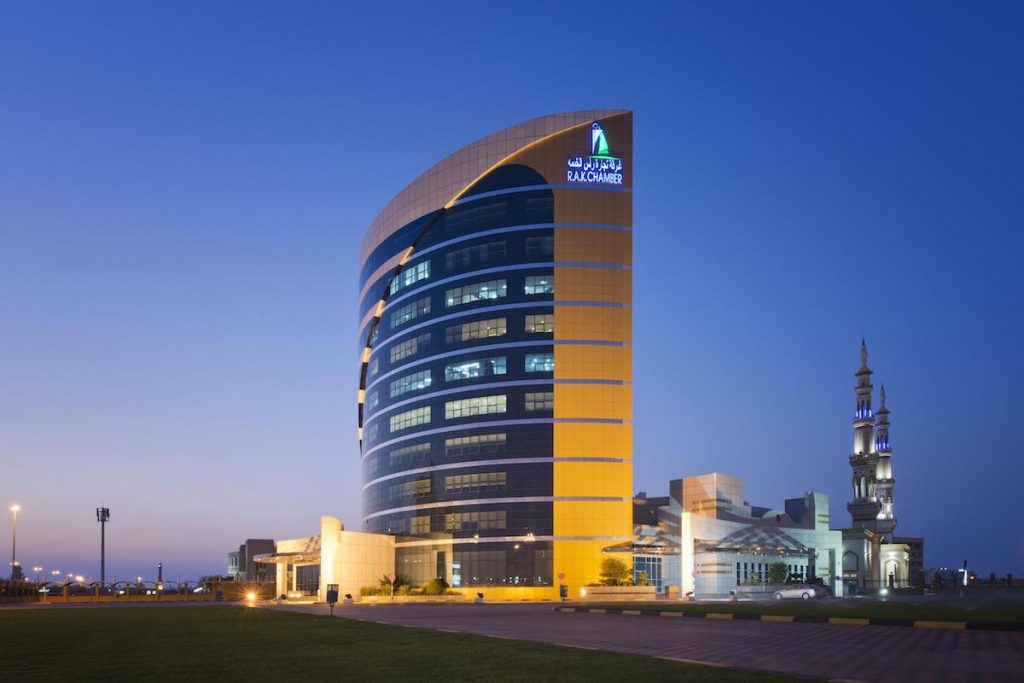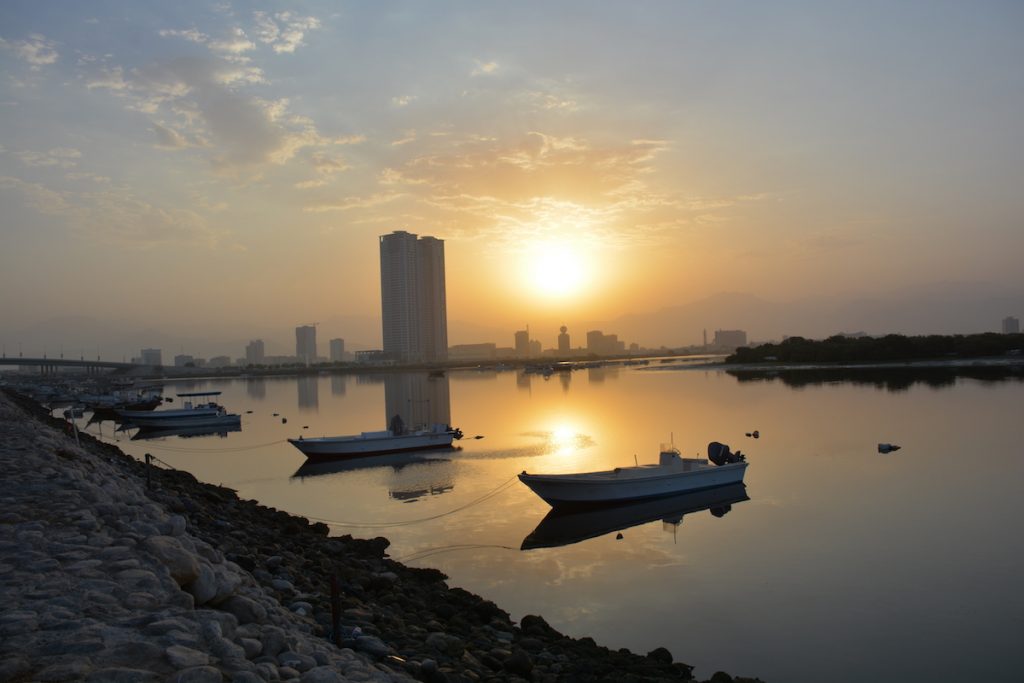 The coastal areas of Ras Al Khaimah lay claim to some of the region's most elegant beaches, such as Al Rams, Al Madrid, and Flamingo beaches—all ideal locations for soaking up sunlight or relishing in luxurious marina life. Some of these ocean getaways, such as Al Madrid, have been recently renovated for optimal recreational experience, and Flamingo Beach is within walking distance to trendy cafes and restaurants (and is only a few minutes away from the city center). Visitors will also want to sample Ras Al Khaimah's top-notch seafood by exploring any of the emirate's long-established fish markets, where fresh fish of all kinds abound.
Ancient heritage, luxury amenities, and thrilling adventures converge in this small but spectacular Middle Eastern oasis. It is the perfect destination for travelers who want to expand their horizons, sample refined cuisine, and forget their worries in a desert paradise.