Ride The Fjords
This spring, immerse yourself beside the splendor of Norway's Sunmore Region on a six-day cycling excursion. A signature adventure-series with unparalleled access to the Northwest coast.
Embark on this exclusive journey on a top-of-the-line Fara bike with 62ºNORD's legendary two-wheel voyage through the untamed beauty of The Fjords. Senses will heighten as you adventure through the dramatic Scandinavian landscape, promising an experience of a lifetime.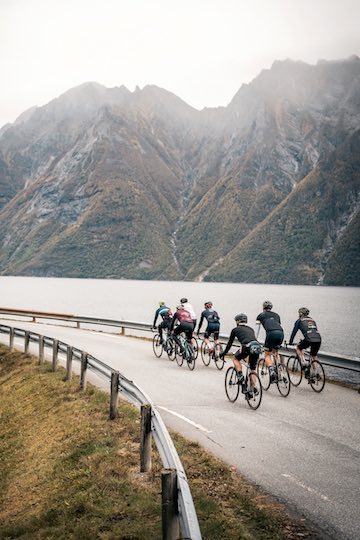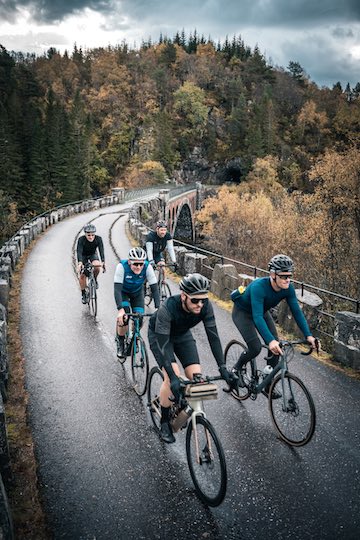 Your majestic tour will be guided by an elite crew of professional Fara Cycling experts who will provide a selection of extraordinary routes according to each guest's ability. Participant-adventurers may choose to push themselves to their limits at a faster cruising speed, or take in the panoramic views with a leisurely ride and the assurance of being able to utilize their luxury electric bike.
The six-day odyssey commences with a greeting from your cycling guide at the alpine-chic Storfjord Hotel, followed by a brief, pleasant introduction-ride. Making your way through snowy peaks and mountain views, the crisp Norwegian air surrounds you as the honesty of nature is revealed, followed by a cider sampling to accompany your delectable lunch.
Next up, a quick jaunt on a RIB speedboat to see the UNESCO World Heritage-listed Geirangerfjord, where travelers will reunite with their electric bikes and ride through the picturesque highlands.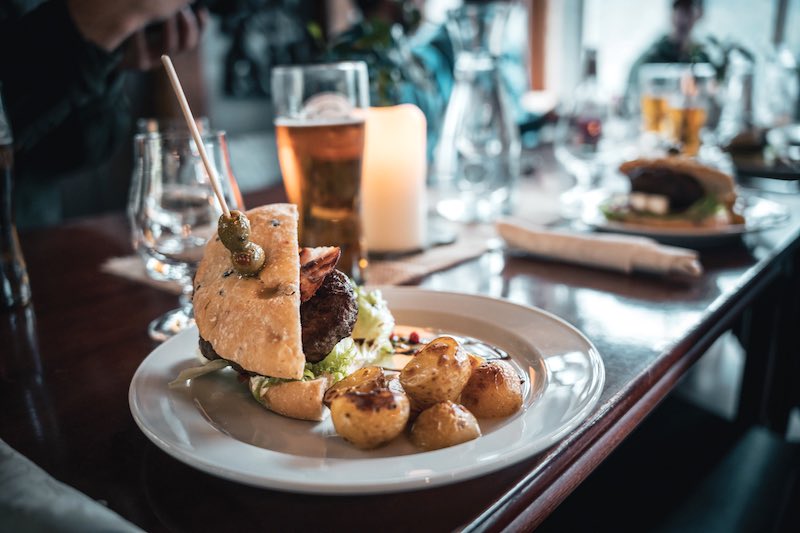 After an exhilarating day on the scenic pathways, cyclists may unwind for the night at the renowned Hotel Union Øye, which reopens on June 1st after an extensive renovation. Following a restful night's sleep, go on a challenging and grandiose cycle through striking panoramic valleys and rolling hills to the gorgeous Hjorunfjord, where a boat awaits to transport you back to the property for a leisurely day.
For your next excursion, venture north through a series of thrilling switchbacks, where you'll enjoy an extravagant lunch with beautiful views of the Norwegian Alps as your point of view. Then heading out towards Festy, and finishing your invigorating day at the Storfjord Hotel.
The sixth and final day of your expedition includes a 40-kilometer bike ride over hills and fjords, or you may choose to savor a peaceful spa treatment in the magnificence of the Fjordside setting.
Drive the Fjords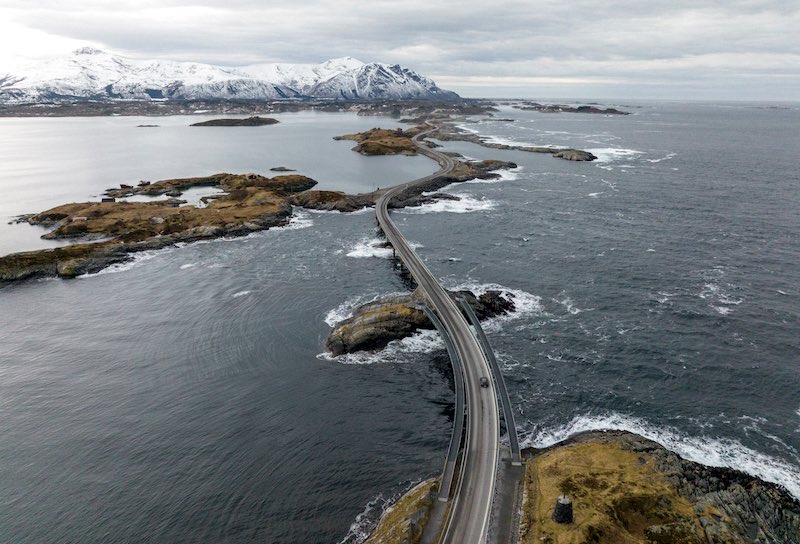 Experience the drive of a lifetime through Norway's stunning landscape in a Porsche Taycan Cross Turismo. This June, 62ºNORD is launching an exclusive adrenaline-filled excursion for driver-adventurers. For the first time, you are invited to take a luxurious drive through one of the world's last remaining unspoiled wilderness areas.
Car lovers will delight in this unique opportunity to discover some of Norway's most magnificent driving routes, like the thrilling winding mountain pass of Trollstigen, and the bends of Geiranger fjord which caress the Atlantic Ocean Road. These roadways were featured in the James Bond film, No Time To Die.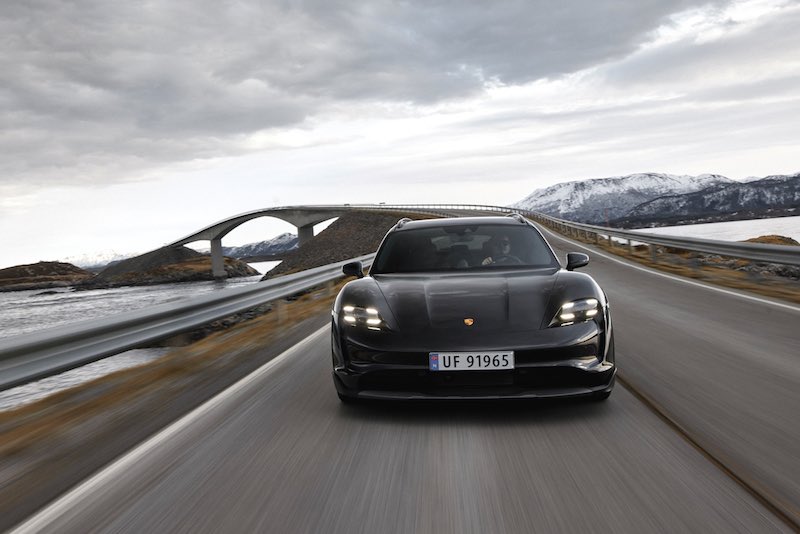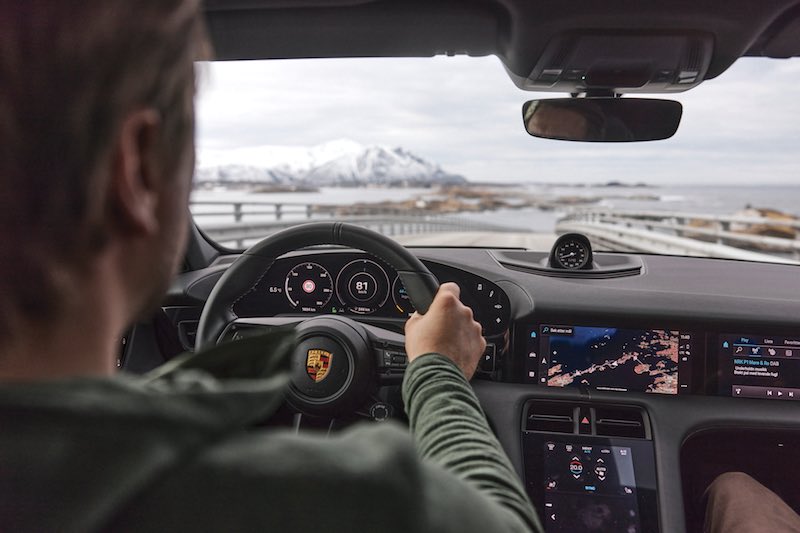 Travelers can take a spin in an ecologically friendly, high-tech vehicle that produces more than 560hp with launch control and goes from 0 to 62mph in 4.1 seconds, all with a unique all-terrain design. This powerful and luxurious all-electric Porsche is one of the fastest, most versatile vehicles of its kind in the world.
You'll embark on an awe-inspiring itinerary amidst the grandest of mountain highlands, sweeping valleys, and islands that reveal a beauty which only a select few have ever witnessed. The six day journey commences with a stopover at the renown Storfjord Hotel, where visitors will be briefed on the course prior to traveling.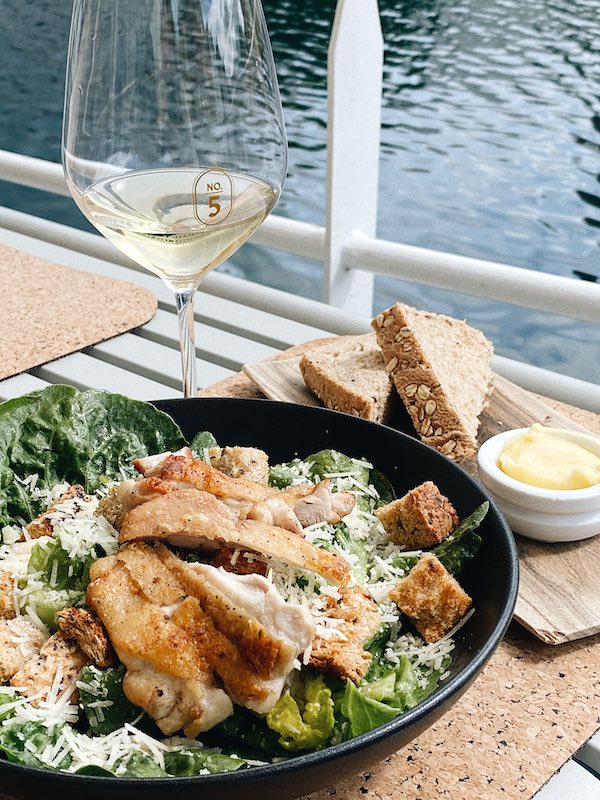 You will be adorned with a beautiful Storfjord picnic basket, replete with Norwegian fruit, cheeses, meats, berries, and Champagne, to be savored while watching Norway's spectacular landscapes and crystal-clear Fjords. Next, you'll be whisked away by helicopter, providing spectacular unmatched vistas from a bird's-eye perspective.
Following your flight, catch a ferry across to Stranda and make stops along the way at scenic overlooks on approach to the old and remote hillside chalet, Hotel Union Øye. From here, you may explore the shoreline towards Stryn or ride the Gondola to the peak for an unforgettable picture-perfect viewpoint.
The final day of this once-in-a-lifetime trip will lead you to the UNESCO World Heritage Fjord Hamlet of Geiranger. Here, step-aboard the area's acclaimed ferry to behold waterfalls of the grandest fjord roaring in a cascade from towering cliffs over a thousand feet high. Then, celebrate the last day of your adventure on your very own remote island while enjoying a world-class five-course dining experience that includes delectable fresh seafood acquired locally, before you return to the resort.