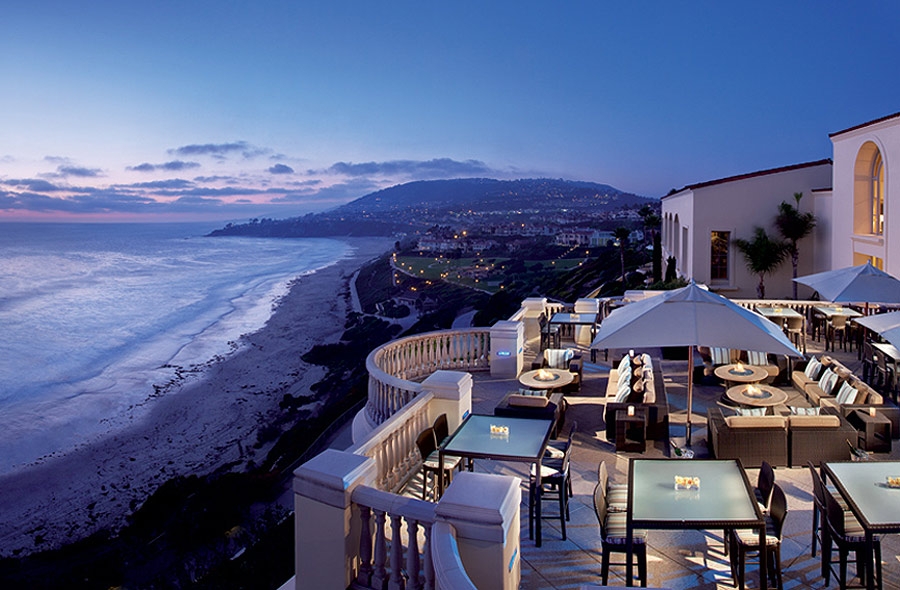 It's tranquil. It's peaceful. It's serene, modern, elegant and an incredible SoCal destination for anything from experiencing a relaxing and invigorating weekend getaway to being the locale for the wedding of your dreams.
The Ritz-Carlton, Laguna Niguel has a location that immediately puts it into a class of its own – it sits atop a 150-foot bluff overlooking the Pacific Ocean. Inside the barriers of the world-class property you'll find near-flawless service and accommodations that define the standard set by Ritz-Carlton.
For almost three decades, the hotel has hosted the world's most famous celebrities, and the red carpet they roll out for the A-list, they also unveil for families, honeymooners, vacationers and every guest that passes through their gates who is there to enjoy an unforgettable coastal retreat. The luxury accommodations and service are something to behold. If you so choose, dedicated personal assistants are available during your stay, along with a personal shopper and VIP housekeeping service. All guestrooms and suites include down comforters and duvets, Egyptian cotton linens, plush terry bath robes, a magnified make-up mirror, high-speed wireless Internet access and twice-daily housekeeping attention with evening turndown service.
If you are looking for the ultimate destination for a family vacation, it would be hard to find a premiere AAA Five Diamond resort where your kids would be treated better. They are welcomed with open arms by a perfectly-cast staff. They are also welcomed with toys, sand buckets and an unending supply of oversized candy at the private Club Level. The private Club Level is actually an incredible treat for adults, as well, featuring an always-open bar, cappuccinos and espressos and lattes prepared perfectly on demand, and light fare that you'll cherish while you're visiting and miss when you are gone. There's no way to overstate how much of a treat a stop at the Club Level is on your journey back to your suite.
When it comes to dining, no matter what you may crave or desire, you'll find a restaurant onsite to suit your needs. Raya is a restaurant concept by acclaimed Chef Richard Sandoval, which showcases Pan-Latin Coastal Cuisine prepared with sustainable seafood, local produce, natural and organic meat and Chef Richard Sandoval's signature Latin flavors. EnoSTEAK is an intimate steakhouse featuring only the highest-quality ingredients. All of the steaks are from prime and grass-fed pasture-raised beef. The organic produce is grown locally and harvested at the peak of the season.
You most likely know someone who has visited the Ritz-Carlton, Laguna Niguel at some point. You undoubtedly have read about celebrities who have been married there or enjoyed a five-star getaway. If you haven't experienced a truly first-class stay at this world-class hotel in person, do yourself a favor and make it happen soon.