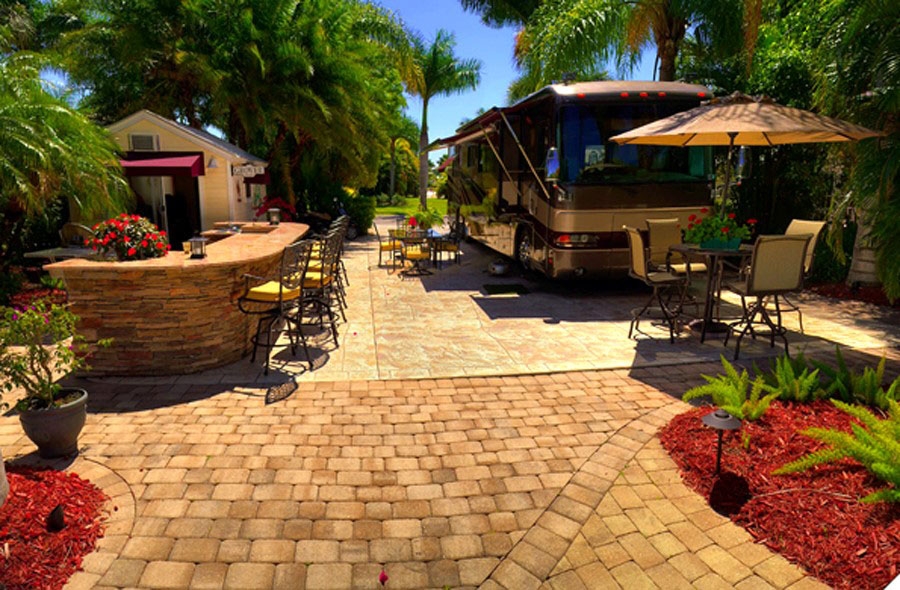 Perhaps it's the lush natural landscaping, or the attractive and ever-so-useful individual coach houses on each private lot, or the plethora of activities for the mostly retired but energetic crowd, or maybe it's the unique location on the Caloosahatchee River that makes RiverBend Motorcoach Resort such an in-demand destination for the class A motorcoach owners. When we talk with the residents, though, they will always say, "It's the people!" RiverBend seems to draw the nicest, most adventuresome and the friendliest people.
RiverBend Motorcoach Resort is Florida's premiere Resort for Class A only motorcoaches. The resort is ideally located in Southwest Florida on over 1,000 feet of the Caloosahatchee River along Route 80 – 17 miles East of Fort Myers. It is a tropical retreat bathed in warm sunshine and with natural splendor throughout. It is a five-star rated resort that has no comparison in the Southeast.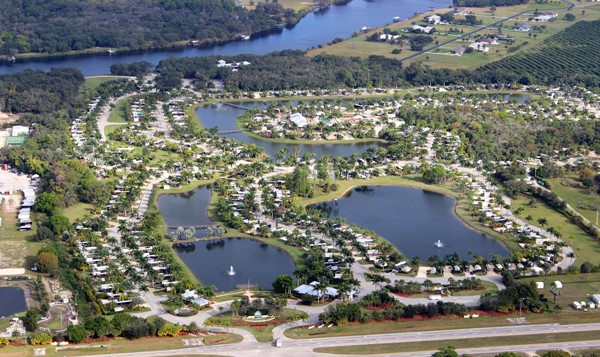 RiverBend has 315 private RV sites and has gated access, Welcome Center, Nature Center, Pool Clubhouse, River Clubhouse, river views, and boating/fishing access. During the last season (July 2014 to June 2015), more than 45 lots in this popular upscale community were purchased by eager new owners. Those who prefer to rent for the season know to reserve early, as the season gets quickly booked for long-term renters.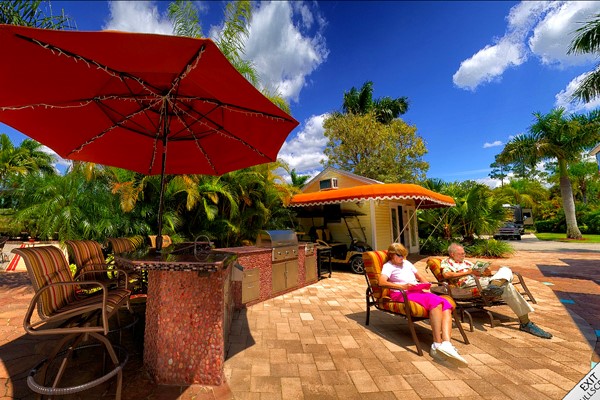 Page through the RiverBend Facebook Page and you'll find some of these new lot owners and their reasons for choosing the resort to complement their Class A motorcoaches. They include William Wickham Jr & Stephanie Russo from Erie PA. They purchased lot 142 on Lake Geary in preparation for retirement. Their new RiverBend "home" has a beautifully pavered lot with raised patio and two firepits, a custom finished coach house and an outdoor kitchen.
Rick and Robyn O'Dell from Cincinnati, Ohio are also new owners. They chose beautiful lot 155 because of its proximity to both Pool and River Clubhouses. Robyn says, "We chose RiverBend because it is a beautiful community with extraordinary people".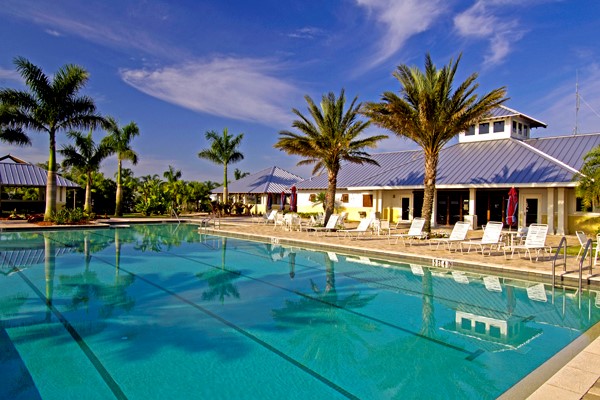 You'll also find quite a few posts with gorgeous sunsets on the Caloosahatchee River. It's a favorite activity for the folks at RiverBend to gather at the riverside near sunset and have a glass of wine while enjoying the colors of the setting sun reflect on the waters of the river. Then it's off to the River Club House for whatever activity is scheduled there that evening or just to continue the gathering of friends at Benders Bar in the clubhouse.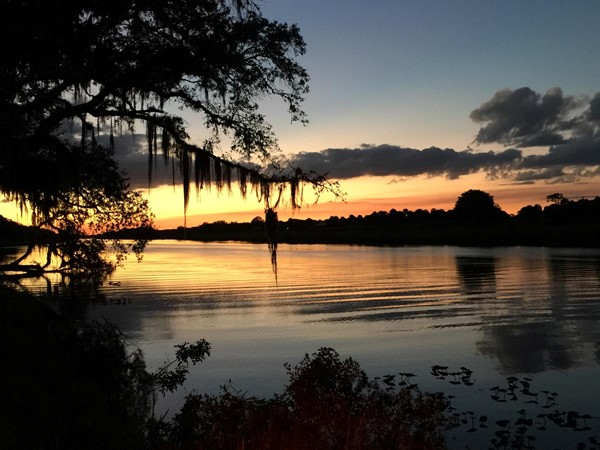 The energetic Activities Director, Lee Conwell, organizes special events that take place at "Benders," the RiverBend bar overlooking the beautiful Caloosahatchee River. Every Wednesday there is "Bar Food" (burgers, hot dogs, brats-it changes each week) at the bar along with live entertainment. On Mondays you can get a made to order pizza followed by Bingo in the dining room. On Friday nights you have many choices for wings.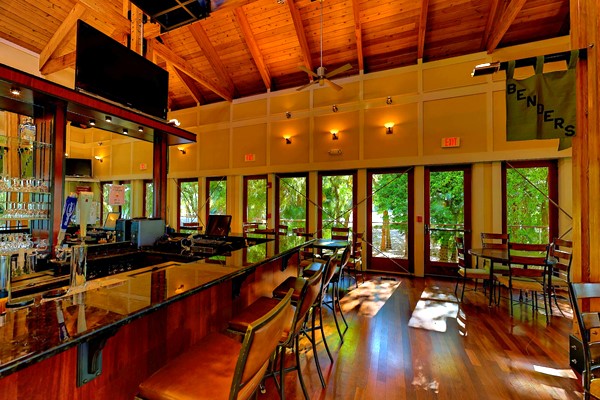 Several times during the season special events are offered with an evening of entertainment, dinner & dancing at the River Clubhouse. Once in a while even Elvis shows up. These events have quickly become so popular that the "veterans" know that you must sign up early to be assured a place. Special Event parties start with a Halloween Party, then on to a wonderful Thanksgiving meal, then a Christmas Eve party with a secret Santa, Christmas Day dinner, a fabulous New Year's Eve party with entertainment and a pork and sauerkraut dinner on New Year's Day. If "it's the people", then Lee Conwell knows well how to keep them smiling!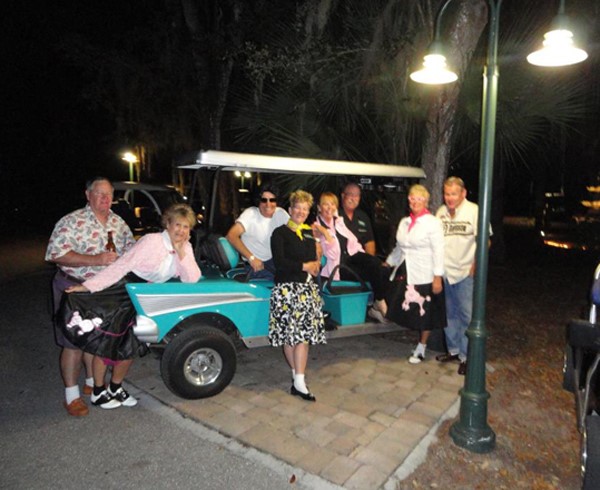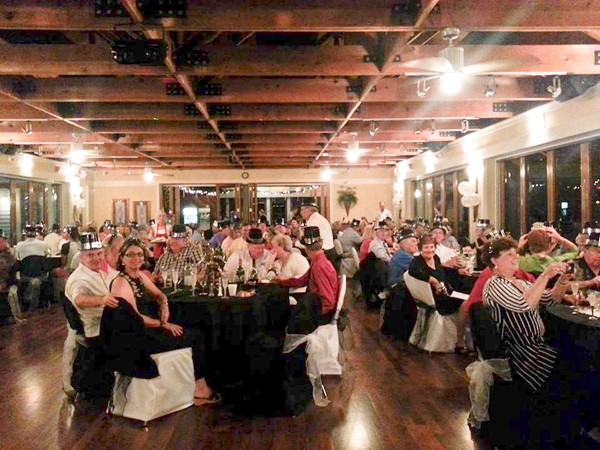 Jazzercise, exercise, yoga, knitting, quilting, weaving, mahjong, water aerobics, volleyball, bocce ball and more; if your passion is not fulfilled at RiverBend, then you can find others to get it started. That's exactly what happened with Pickleball. RiverBend has become a prime Pickleball venue thanks to a few dedicated residents who learned the sport while traveling the US and wanted to bring it to RiverBend. They began in a remote parking lot with portable nets; now with four lighted professional hard-surface courts and a spectator viewing area Pickleball "rocks' at RiverBend. The Annual RiverBend Classic Pickleball Tournament occurs in December, and it hosts players from all over Florida and beyond. RiverBend players also participate in the South Central Florida Pickleball League, where they travel to other resorts for team play as well as host those clubs at RiverBend.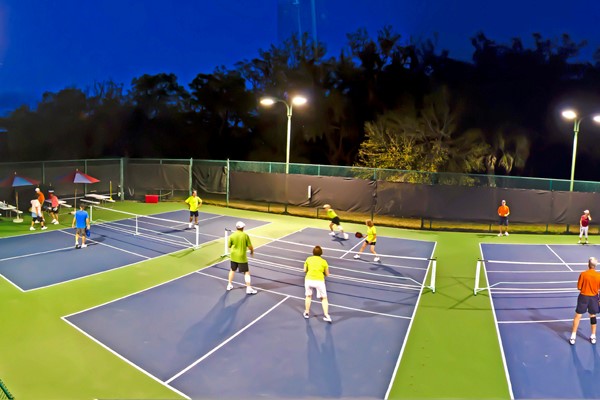 Boating is a popular sport, of course, due to the prime location on the Caloosahatchee River. Many residents have their own boats at the docks and enjoy pleasure and fishing excursions on the river. Golfers can practice their putting on the newly installed putting greens in the resort and regularly get together in groups to play the local courses. There's a group of bicyclers that make weekly excursions together to Sanibel and other area bike paths, and the motorcycling crowd have their great Sunday trips that traverse Southwest Florida for its famous sights and waterfront restaurants. There's something for everyone and every interest at RiverBend, but "it's the people" that make it all work so magically.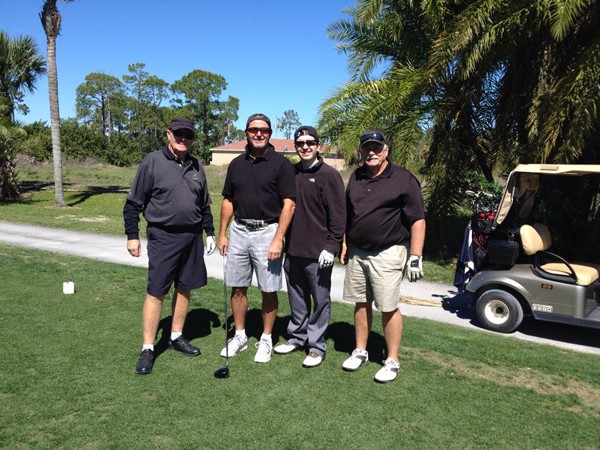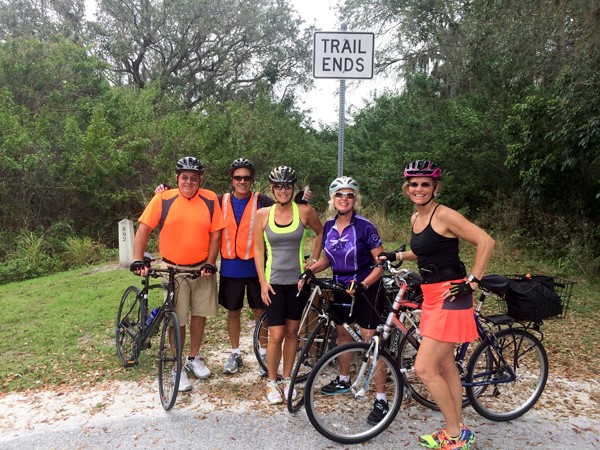 You'll see lots of exciting action at the RiverBend RC (remote control) Raceway during the season (December to April). Built and maintained by a group of residents who are avid enthusiasts of remote control racing, this speedway is professional-grade and is one of a kind. The track is close to 300 feet in distance and includes a hairpin turn and challenging banking that will test all skill levels. It is sized perfectly for 1:10 vehicles with both nitro and electric power plants. Race days are Monday and Friday afternoons with races broken into various classes to insure that the action stays close. And there is a class just for the ladies, too!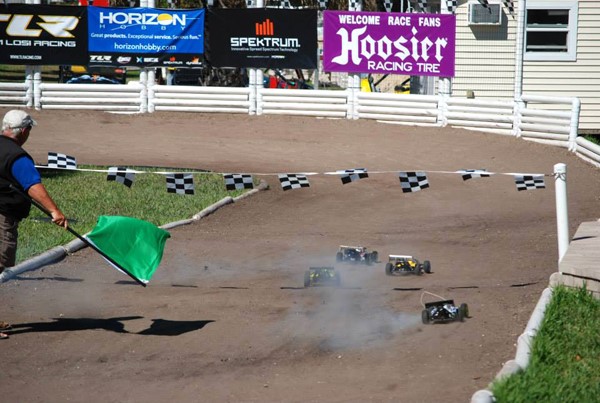 Not to be outdone by RC cars and trucks, The RiverBend Sailing Club races a miniature version of the 16′ Laser twice a week on Grand Lake in the resort. The boat has one sail and is 42 inches long. This is great fun for both guys and gals. They usually have an extra boat or two for those who would like to give it a try.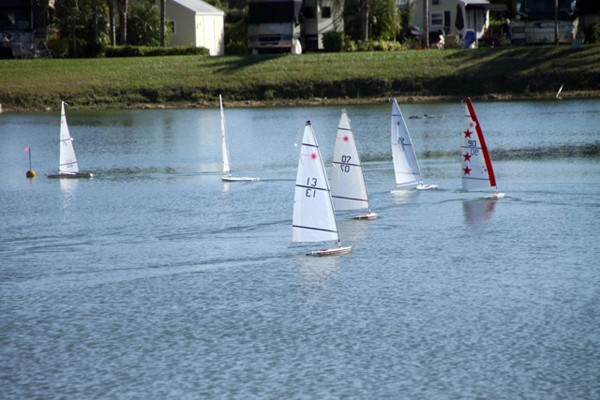 Nestled in the palm trees and tropical landscaping near the River Clubhouse is the RiverBend and Southwest Florida Railroad, run by the RiverBend Railroad Club. The G gauge railroad has a scale of 1:20 modeling narrow gauge trains. Fans show up on Saturday mornings to enjoy the trains and have a wonderful breakfast offered at the River Club House by "The Breakfast Boys".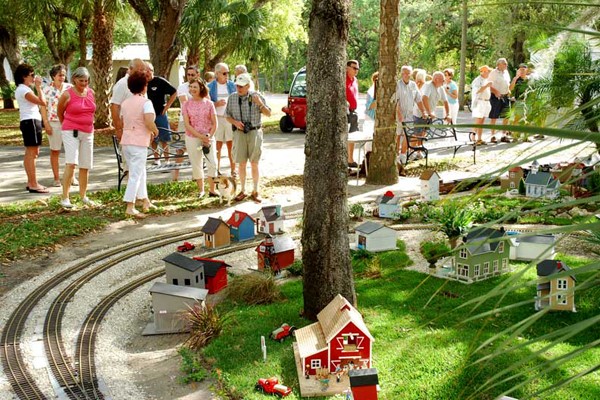 The remote control hobbyists my have their boats, cars and trains at RiverBend, but don't underestimate the talent and energies of those in the community with the creative genes. They have formed The RiverBend Creations Guild with the focus on two goals: to give back to the community and to support the crafters in RiverBend. The guild members have transformed the Nature Center into a haven for sewers, quilters, weavers and painters with all the necessary tools that are shared among them. You don't have to be a member of the guild to join in the fun and camaraderie at the Nature Center. If making jewelry is your passion, the Beaders meet weekly in the Pool Club House and also welcome newcomers to their group. Several of them sell their beautiful creations at the RiverBend craft shows. Whether you are a novice or experienced, head to the Nature Center or the Pool Club House when you feel like exploring your creative side.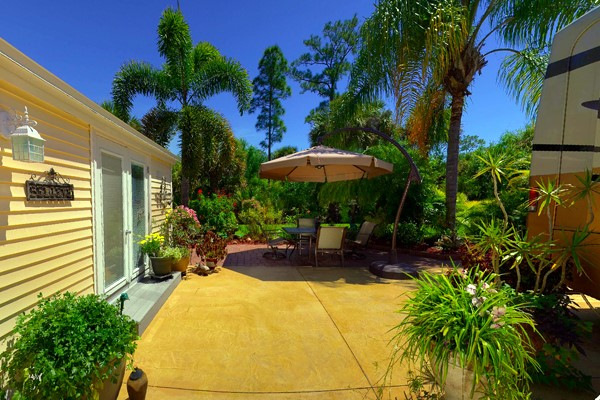 At RiverBend you can own or rent your own spacious, fully landscaped lot. Each 50'x100' class A motorcoach lot has its own coach house on a finished 45' x 30' concrete base with a 20' wide driveway. The RiverBend Board of Directors recently approved the addition of new larger coach houses on the lots and that has created great interest and excitement. Some owners have purchased and begun to install these attractive new 16′ x 24′ coach houses this season. You can truly enjoy an oasis of beauty and comfort on your own lot at RiverBend Motorcoach Resort.
"RiverBend" on the Caloosahatchee River in Southwest Florida; it's the upscale motorcoach lifestyle at its finest…with the nicest people you will ever meet.