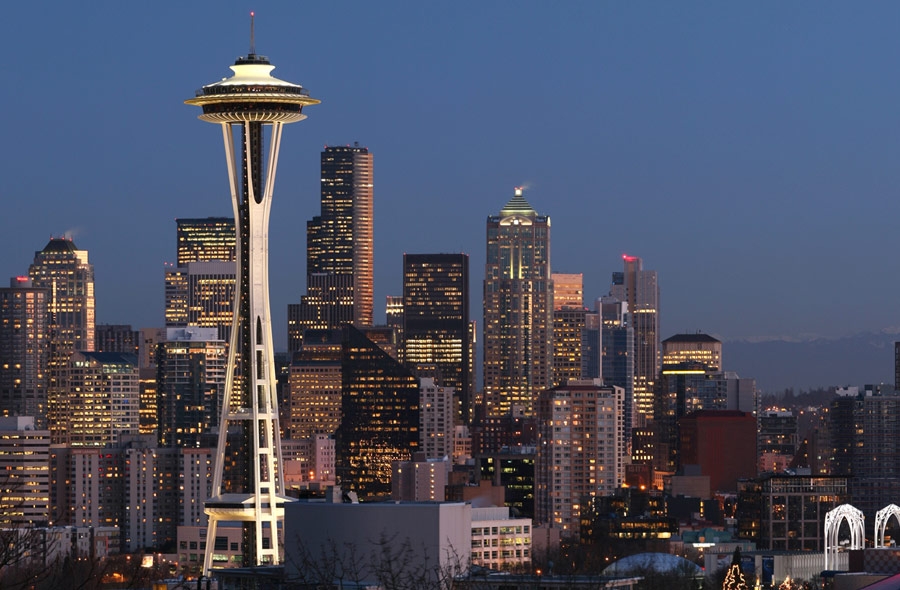 Sure, Seattle is known as the place that grunge music first made its roots and Starbucks gave the country a caffeine addiction, but this city has more to offer than just coffee beans and plaid shirts, it's also a cultured area with amazing sights and amazing places to stay.
But if you had just one day to spend in the city, what would you do? Here's what we'd have on the docket.
8:00 am: Fly into one of the private airports in the area, including Galvin Flying Service just South of downtown. Pick up a car while you're there, because you'll need it to navigate around easily.
8:30 am: Hit up Fonté Café and Wine Bar for breakfast, a popular spot that serves breakfast all day long. What's the best option? Try the Fonté French Toast, which is serves with a cinnamon pecan mascarpone and sumptuous syrup.
9:30 am: Travel North to the Pike Place Public Market. Now this is a pretty big tourist spot known because of the fish mongers that huck fish across the market, but it's also one of those things you just have to do when you're in town.
10:30 am: Take the ferry over to Bainbridge Island to check out some of the wineries found in the area, like Rolling Bay Winery. It's a smaller facility, but they have a tasting room that will make a great appetizer for lunch.
12:00 pm: Now that you've worked up an appetite, your best option for lunch is Café Nola, a charming little spot located near the ferry. Give the Dungeness Crab Salad Sliders a shot, with two crab sliders served with fresh fruit and slaw.
1:00 pm: Time to do something a little bit different, so hit Bill Speidel's Underground Tour. This is a walking adventure under Seattle, where you get to see all of the old storefronts and salons found in town prior to 1900. Just make sure you don't have a date wearing heels, there can be some rugged terrain here.
2:00 pm: Let's get some shopping done, shall we? Off of Pike Street, 5th and 6th ave are a series of shops designed to help you lighten your wallet. One example is Mario's, a high-end shopping experience for men and women both.
4:00 pm: Seattle is all about quirky and weird things, so try out the Experience Music Project right next to the Space Needle. Exhibits there range from horror films, Battlestar Galactica props and, of course, Nirvana and grunge music.
5:00 pm: The Space Needle is right next door, so there's no reason not to see the tourist attraction of legend. If you can, try to catch it when it's getting dark, because there's nothing like seeing the city all lit up from such a high vantage point.
6:00 pm: Getting hungry again? Time for dinner at Altura, an Italian restaurant that uses the 3-4-5 coursed dinner format. The slow roasted duck breast is amazing, as is the dry aged ribeye for two.
7:00 pm: Catch a show at ACT: A Contemporary Theatre to finish off the night. After all, if you want to get the full Seattle experience, you'll have to do something quirky.