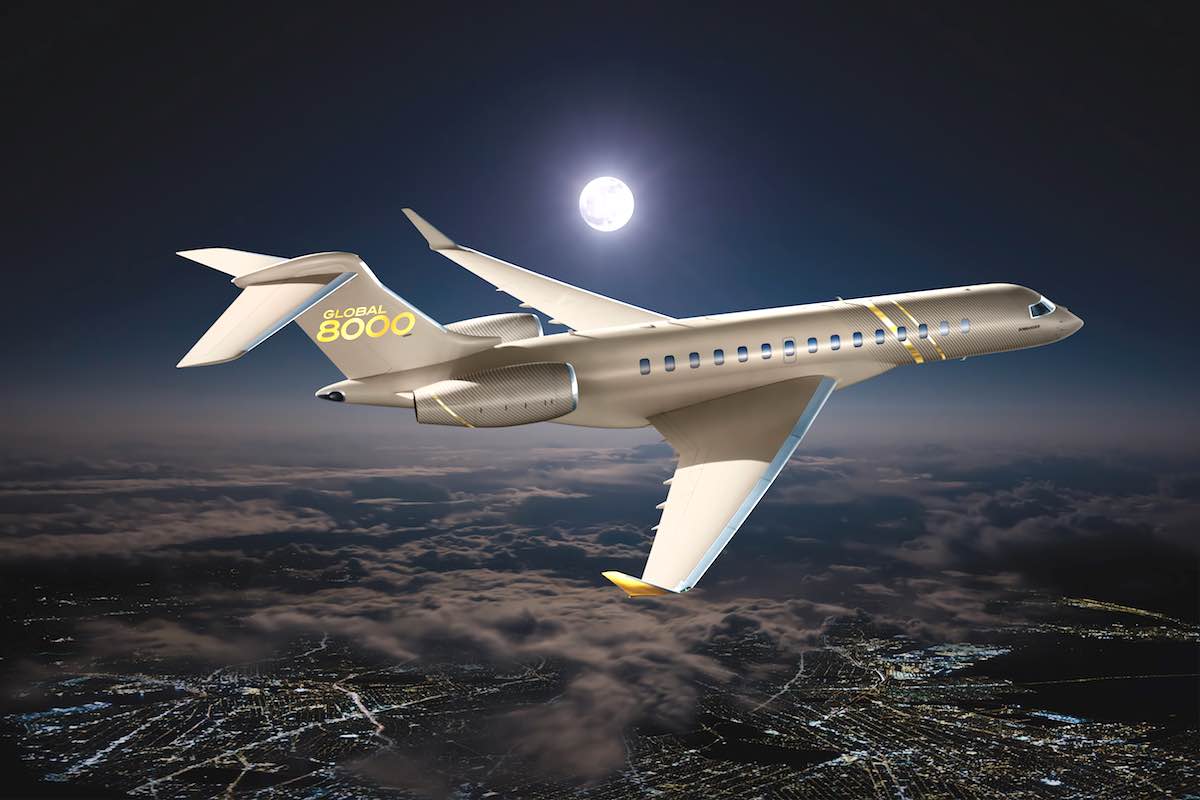 A luxurious—and futuristic—opportunity to visit the White Continent is now here with the opening of Echo, the newest camp by White Desert, a power player in the polar travel arena and the only luxury hospitality company in the world to fly business jets to Antarctica. The camp is located inland of the continent's north coast, three miles from Wolf's Fang, a sister camp that opened in December 2021 on a glacier in Queen Maud Land. A specially treated 8200-foot runway is reserved exclusively for private jets, either White Desert's Gulfstream 550 or those of camp guests (the likes of Prince Harry, Bear Grylls, Buzz Aldrin).
Inspired by the golden age of space exploration, the idyllic design of Echo's "Sky Pods" is striking, to say the least. The pods rise up on the horizon like superstructures from a parallel multiverse. Futuristic and nostalgic all at once, six heated pods were created using composite fiberglass with floor-to-ceiling windows through which you can lose yourself in the lunar-like landscape from the comfort of your bed. Waking up at Echo, encircled by otherworldly geological formations, feels like you've lifted off the planet without actually leaving Earth.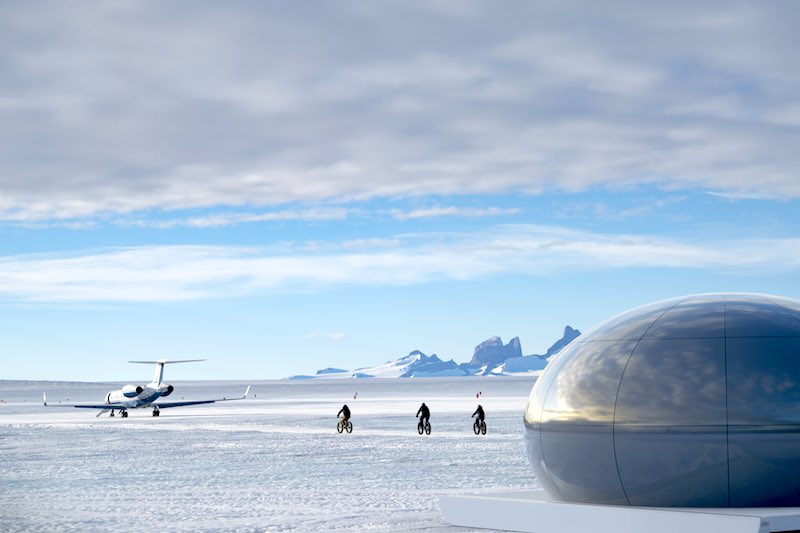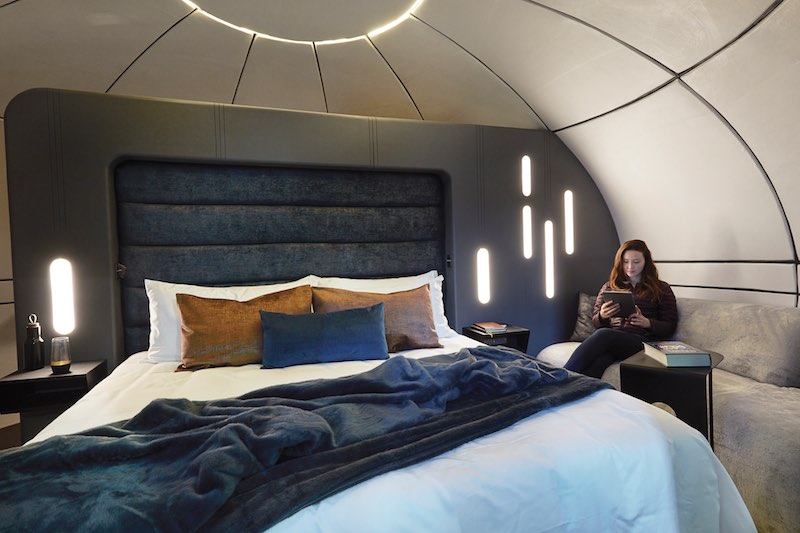 Each pod features original photography by Colonel Terry Virts, former International Space Station Commander, taken from the ISS. Virts was an early guest with White Desert, and the terrain spectacle clearly made a massive impression. Says Virts of the Echo camp landscape, "The mountains are the most beautiful I have seen across Earth, Venus and Mars."
On arrival, you can sip a welcome cocktail chilled with 10,000-year-old ice in the central lounge. Echo is the next best thing to a stag party on Mars. Intimately scaled, it's ideal for exclusive use by affluent families, C-suite executives and bachelors gone rogue. Capable of housing 12 explorers in seriously luxe style, Echo's high-end execution of thrilling expeditions is rather remarkable given the extreme environment. As with all of White Desert's camps on the 7th Continent, Echo was designed to be dismantled at the end of every season, leaving no footprint.
While at Echo, you can fill your days with as much fat biking, kite-skiing, and skidooing as you like. Or forge trails in a 4×4 arctic truck to ice-climbing and mountaineering sites. An expedition to the 28,000-strong Emperor Penguin colony is a peak experience, to be sure. Be sure to avail yourself of the arctic-specific SPF100 on hand at camp—you've literally never been so close to the sun.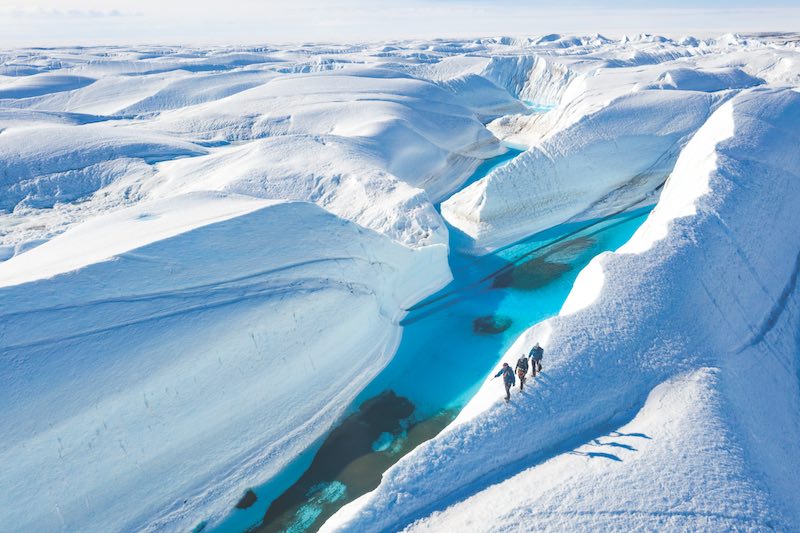 Soon, there will be two significant upgrades for air travel to Antarctica and White Desert's camps. Bombardier's Global 8000 and Gulfstream's G800 will be the new lone "long rangers" ready to quite literally rock your aerospace. This is one giant leap for aviation aficionados once hindered by refuel pit stops. The brain trusts at these two industry leaders have impeccably engineered new flagship jets capable of reaching Echo.
Bombardier's new flagship, the Global 8000, is a private jet that will fly at near-supersonic speeds. It will reach speeds of 0.94 Mach and fly 8,000 nautical miles (9,206 miles). This enviable range will allow owners to connect cities like Los Angeles and Singapore. Think London to Perth, with barely time to polish off a bottle of Pinotage before touchdown. This means an expedition to Antarctica will be more attainable for private jet owners who thrive on exploration rather than lying out on the lido deck all day.
On board you'll find four distinct living areas—a meeting space, dining room, cinema and a bedroom. The entertainment suite features a sofa large enough for spooning sessions, and an oversize 4K TV for the ultimate in high-altitude "Netflix and Chill," all to the sonic delights of Bombardier's l'Opéra audio system. Who knew flying could be this divine? The aircraft will be the fastest and longest-range purpose-built private jet on the market, one-upping the company's Global 7500, which currently stands as the world's largest and longest-range business jet.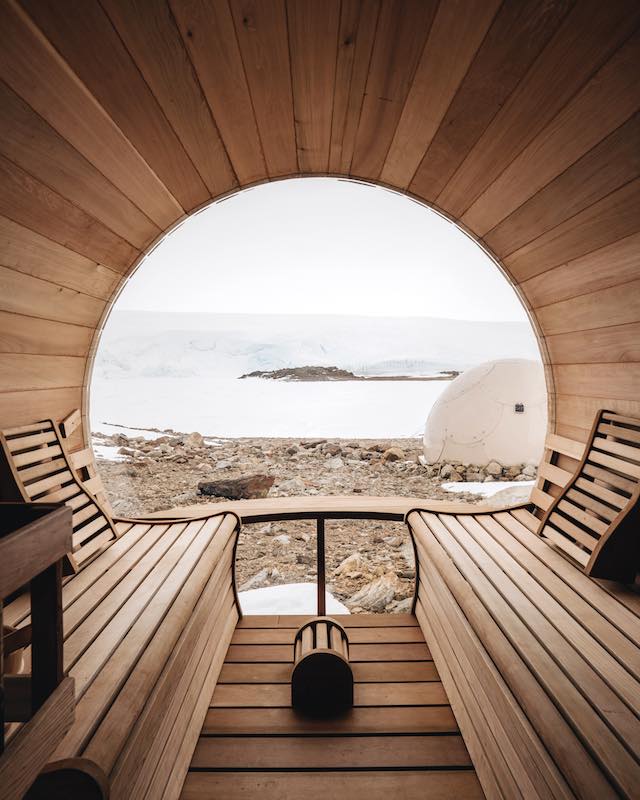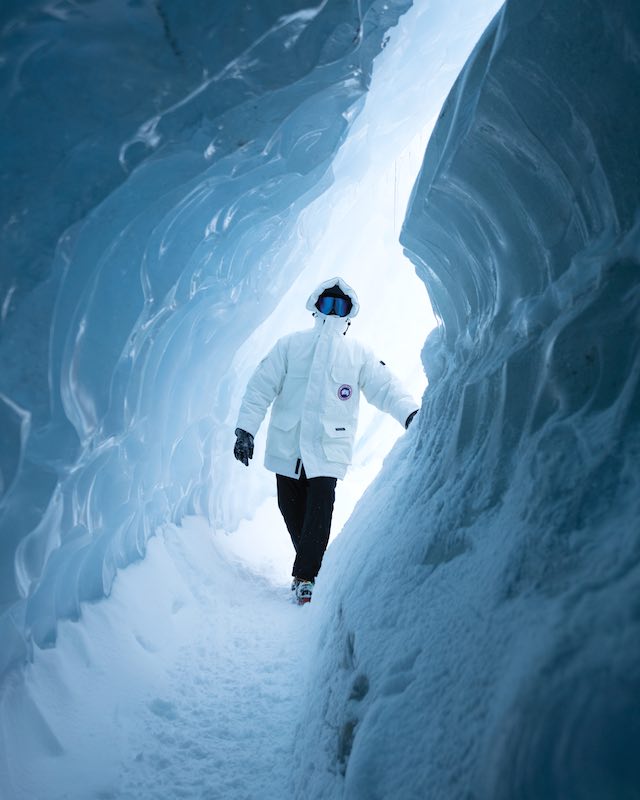 The 8000's most impressive mic drop is the bedroom—it features a swoon worthy full-size bed, spacious closet, a 32-inch TV and chic loungers. Adjoining the bedroom is an ensuite bath complete with wardrobe, vanity table and standing shower (a rather dramatic upgrade from a 70s "mile-high club"). Once on the market, the Global 8000 will be the industry's fastest civil aircraft since the iconic Concorde. Bombardier notes the four-zone cabin Global 8000 is expected to enter service in 2025, at a list price of $78 million.
Bombardier has already started testing the 8000; its flight test vehicle number five recently broke the speed of sound. The majority of owners will never fly this fast, instructing pilots to aim for speed ranges that conserve fuel and maximize range. But it is a rather splendid feather in the cap for Bombardier, edging out the competition when it comes to speed.
We've clearly entered the next golden age in the world of private jets. Gulfstream's G800 will fly farther faster than any aircraft ever produced by the company, while boasting impressive, next-gen connectivity for both cockpit and cabin. Designed to seat up to 19 passengers in consummate style, the G800 offers up to four living areas or three living areas with crew compartment. Whisper-quiet noise levels are a game-changer for light sleepers, while 16 Gulfstream panoramic oval windows appeal to landmark-spotters.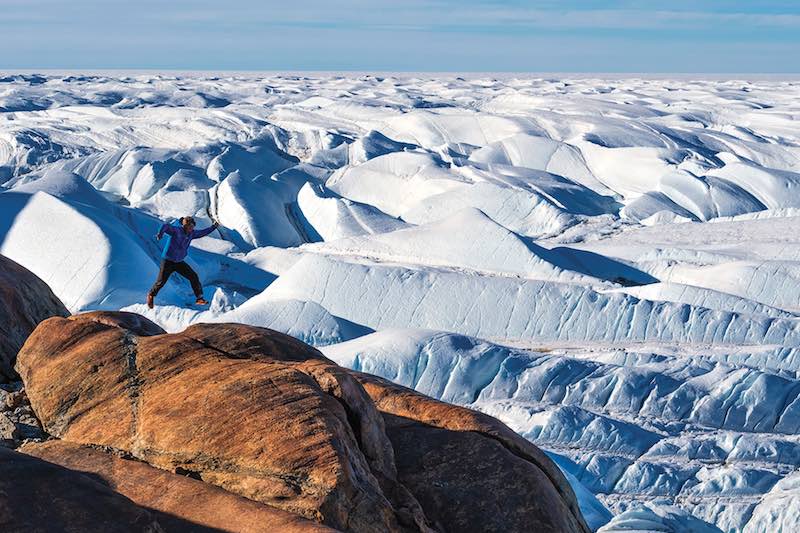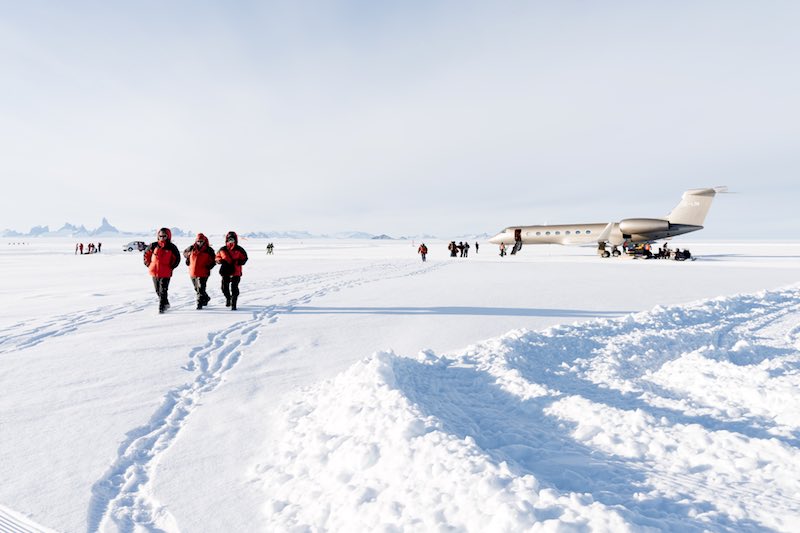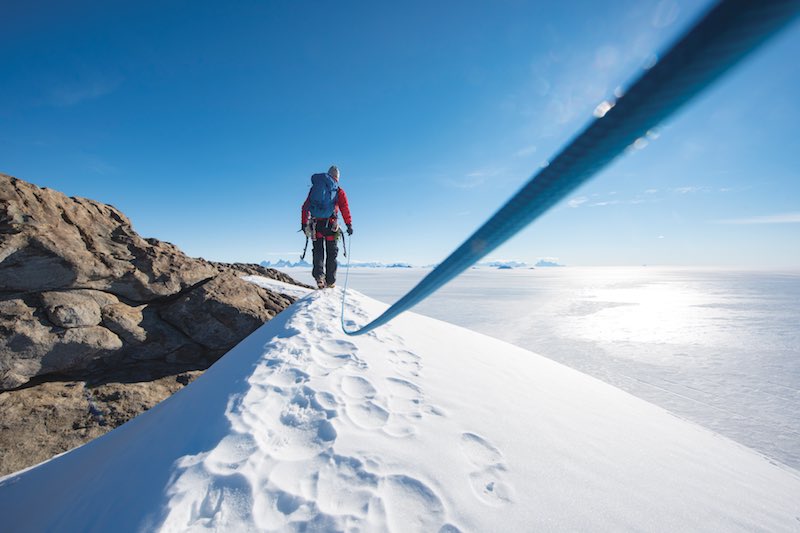 Arriving in style aboard a G800 to a White Desert camp will be the stuff of travel dreams for captains of industry and celebrities alike. The G800 offers the longest range in the Gulfstream fleet with its 8,000-nautical-mile/14,816-kilometer range at Mach 0.85 and 7,000-nm/12,964-km range at Mach 0.90. Powered by high-thrust Rolls-Royce Pearl 700 engines, the G800 also features enhanced fuel-efficiency and more city-pair capabilities and options as far as Antarctica. The futuristic fuselage is distinctive and streamlined to precision. With a standard price of $72.5 million, G800 deliveries are anticipated to begin in 2023.
Whether you travel to Echo camp on White Desert's Gulfstream 550 or the new Bombardier Global 8000 or Gulfstream G800, a luxurious experience awaits you. As night falls upon Antarctica, imagine sipping snifters of Speyside Scotch served from a "snow bar" sculpted from Jurassic-era ice. The dining room will serve up epicurean delights such as savory lamb shank or velvety tagliatelle in a Parmigiano wheel, no small feat considering you're carb-loading this close to the South Pole. Beam us in a hologram of Layer Cake-era Sienna Miller, and we're cooked. This five-day fantasy can be yours for $780,000, for up to a dozen of your friends.