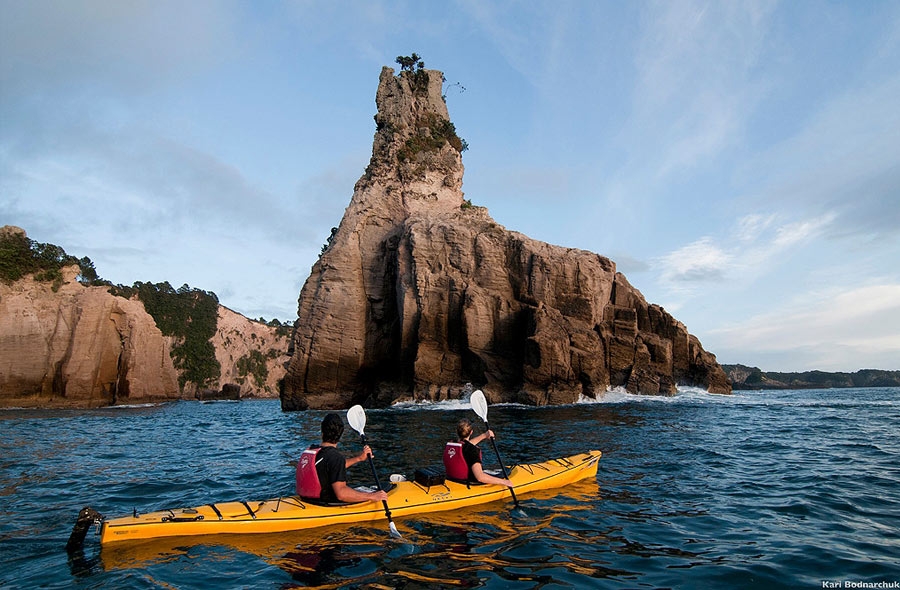 Remember writing all those how I spent my summer vacation essays back when you were in school?
Just imagine how different they would be now, once you decide which first class destination (or destinations) you're planning to visit this summer for some well-earned downtime. In case you haven't decided yet, we've come up with some great ideas for summer getaways to give you a little inspiration. With destinations as diverse as Hawaii, Puerto Rico, New Zealand, California, The Bahamas and Argentina, you're sure to find one that gets your attention. Who knows? You may even be inspired to write about your travels.
Maui, Hawaii – The Magic Isle
Discover your own reasons to love Maui as you stroll the seaside streets of Lahaina and the lovely beaches of Kaanapali. Stand above a sea of clouds high atop Haleakala. Watch a 45-foot whale breach off the coast of Lahaina. Lose count of the waterfalls along the road as you maneuver the hairpin turns of the Hana highway. One visit and it's easy to see why Maui is called "The Magic Isle."
Things To Do:
Kaanapali (West Maui)
Once the playground for Hawaiian royalty, the Kaanapali beach shore in western Maui is one of the most scenic beachfronts on one of the most beautiful islands in the world. The three-mile-long beach runs north and south from Black Rock to Canoe Beach.
Lahaina Town (West Maui)
A capital of Hawaiian kings and whaling village in the 19th century, today Lahaina is a colorful quilt of various restaurants, nightclubs, shops and art galleries. The Lahaina harbor is the center for most ocean activities, including fishing, snorkeling trips, and even a ferry to the island of Lanai.
Explore Molokini's Waters
If you're itching to try out your underwater gear in a place teeming with marine life, Molokini is a world-class snorkel and dive location that can be reached only by boat. Expect to see humpback whales in season, green sea turtles, monk seals, eagle rays and sharks, as well as rainbow-colored fish and fascinating lava formations.
Puerto Rico – The Island of Natural Attractions
Puerto Rico is where the easygoing Caribbean collides with the slick efficiency of modern America over syncopated Latin rhythms and rose-tinted tropical sunsets. The result is a colorful, diverse and culturally unique island that is often as confusing as it is cosmopolitan. It's an exhilarating mix of landscapes, from the serpentine jungle of El Yunque to the corkscrew caves of Parque de las Cavernas del Río Camuy. Follow a pulsating beat to the dance clubs in the Santurce neighborhood, catch some live music in a Ponce lounge, or grab a casual drink at a San Sebastián bar.
Things To Do:
Hang 10 in Rincón
The laid-back beach resort of Rincón, on the west coast, is Puerto Rico's capital of wind-and-wave action. The crowd is predominantly young and party focused, with dozens of bars and restaurants for après-surf action.
Deep Sea Fishing
The waters off Puerto Rico teem with feisty game fish just waiting to get a bite of your hook. Regardless of season, there's sure to be dolphin fish, tuna, wahoo, and sailfish to wrestle.
El Yunque National Forest
Pack your raingear and hike the crown jewel of Puerto Rico's national parks—carpeting the slopes of the rugged Luquillo Mountain Range. This 2.6-mile trail puts you atop the summit at 3,496 feet. When it's clear the 360-degree views are spectacular.
San Diego, California – America's Finest City
Famous for its miles and miles of white-sand beaches and amazing weather, San Diego offers an abundance of fun attractions for visitors of all ages. San Diego has reserved plenty of outdoor space to enjoy the weather, from beaches and boardwalks to the fields and footpaths of sprawling Balboa Park. This is a place where life is lived outdoors, so it's not surprising that fitness is a religion.
Things To Do:
Head to the Beach
In San Diego, the beach is a way of life, a source of pride and joy, a defining influence in people's lives. Be sure to plant your feet in the sands of Mission Beach, Pacific Beach, Coronado and La Jolla Shores.
Gaslamp Quarter
Night or day the Gaslamp is a vibrant place full of things to see. Enjoy the many shops, historic buildings, boutiques, art galleries, and more. At night have a cocktail at one of the many luxurious nightclubs and lounges. No matter what you do you're sure to have an unforgettable experience.
Balboa Park
As the largest urban cultural park in North America and one of San Diego's popular tourist attractions, Balboa Park contains 16 museums, 16 gardens and eight attractions and venues. Home to the World-Famous San Diego Zoo, you can spend many days exploring the park and not see it all. No matter what you're looking to do, Balboa Park offers inspiration, exploration and discovery at every corner.
The Bahamas – Natural Wonders and Endless Beaches
The moment your toes touch sand and your gaze meets water, you know you're in The Islands Of The Bahamas. It's the comfortable ease, the instant sense of belonging. It's finding that your departure from everyday life is also your arrival at an extraordinary place within yourself.
Things To Do:
Visit Nassau
Nassau is renowned for plush resorts with golf courses, giant pools, spas and Vegas-type entertainment. Nassau has a grittier vibe than you might expect from a cruise-ship destination, but don't be put off by the initial hustle. Slow down, look around, then embrace its unabashed verve – it might be the perfect high-energy antidote to your lingering case of cabin fever.
Scuba Diving
Boasting more than 700 islands and some 1,000 dive sites, The Bahamas is the ultimate underwater playground for divers of all skill levels. Are you looking for thrilling shark dives? Want to freefall into a bottomless blue hole? How about diving on historic wrecks? The Bahamas has all that and more.
The Out Islands
An Out Islands vacation is the real Bahamas experience, full of natural wonders, wildlife, seemingly endless beaches, and a variety of uniquely Bahamian resorts and boutique hotels. The Out Islands appeal to travelers who are true connoisseurs of Caribbean island life, to those who want their tropical vacations to be unique and at their own pace. One visits the Out Islands of The Bahamas to experience authentic off-the-beaten-path destinations and activities.
Coromendel, New Zealand – The Classic Kiwi Summer Getaway
The Coromandel is one of New Zealand's most popular and best-loved holiday destinations. Cloaked in native rainforest with dazzling white sand beaches, it is rustic, unspoiled and relaxed. Activities and attractions are plentiful. You might choose skydiving in Whitianga or a guided sea kayak tour around the coast. You could take a walk in the coolness of the pristine bush – the Coromandel is a walker's paradise – or simply sit and relax in a warm bubbling pool at Hot Water Beach. And there are many more.
Things To Do:
Outdoor Activities
Fabulous golden and white sand beaches with magnificent coastal scenery, a rugged forest cloaked interior waiting to be explored, are just some of the natural attractions that have people returning to The Coromandel time after time. Go for a swim, take a launch trip, sea kayak, be fascinated by the amazing seascapes, visit an artists studio or reflect in one of our museums.
Also Experience:
Cathedral Cove Kayaking
Rated by NZ's leading tour companies as one of the best sea kayaking trips in the country, the "Cathedral Cove Classic" has got it all. Paddle through amazing sea caves, explore volcanic islands in the Marine Reserve and enjoy a cappuccino at our exclusive Cathedral Cove beachfront cafe. Enjoyed by travellers for over ten years the "Cathedral Cove Classic" is now seen as one of New Zealand's premier eco-tourism attractions. Sea kayaking trips start at Whangapoua (2 hours from Auckland), and wind their way up to Sandy Bay at the tip of the Peninsular.
Patagonia, Argentina – The Land of Wonders
Patagonia is an immense territory filled with mystery that pulls visitors into its seductive embrace. It will captivate anyone who visits these lands and is embraced by the immensity of its horizon, surrendering to sublime majesty of nature.
Things To Do:
Patagonia offers a wide range of possibilities for leisure, entertainment, and adventure where the lush landscape plays the leading role.
La Pampa
The extent of its land and the long horseback rides until the sun sets are an unmistakable sign of the endless Pampean plains, home of traditional farms where you can enjoy asados [Argentine barbecues], countryside activities, and typical local music.
Río Negro
Its warm and transparent sea, valleys, sporting events, and steppe coexist side by side with mystic landscape, ancient rock paintings, and rich native fauna.
Chubut
Where the ocean displays its full splendor and whales and dolphins set up an enchanting show along with penguins and sea lions.
Tierra del Fuego
the southernmost point of America, a land of magic and fantasy where you can experience the longest winter nights as well as the brightest and lengthiest summer days. The entire Argentine Patagonia, its people, its landscapes and its strong ancestral culture invites you to discover the magic at distant southern extreme of the world.
Also Experience:
Andes Skiing
Let the endless winter become a reality for you as you venture down to the untouched tracks of Andes skiing. The first chair and the first tracks are waiting. It is sure to be an adventure with those illustrious bluebird sky days. Not only does it have some of the best mountains in the world to ski or snowboard on, but offers world-class Argentina ski resorts that will reenergize you for another epic day. If you're an avid skier, what to do in Patagonia will be obvious. Skiing in Patagonia is an accomplishment any ski enthusiast will be happy to add to his or her list. Ski centers offer many additional things to do in Patagonia like snowmobiling, hiking, snowshoeing, and much more.
The Modern Honolulu – Waikiki's Newest Addition
Where Innovative Design Meets Barefoot Luxury
The Modern Honolulu promises a refreshingly new Hawaii experience. Home to Iron Chef Morimoto's celebrated new restaurant, Morimoto Waikiki, the hotel's understated elegance has earned acclaim for exceptional service and high design during its opening year. It's posh without being pretentious, chic without being overdone, luxurious, yet brilliantly laid back. At The Modern Honolulu, stilettos are welcome…and so are flip-flops.
Things To Do:
Two Pools
The Sunrise Pool and the Sunset Pool, surrounded by lushly landscaped gardens, both serviced by two exclusive bars offering their own signature cocktail lists and culinary specialties.
Fitness & Spa
The state-of-the-art fitness center provides an ideal setting for daily workouts. The space features free weights and Life Fitness cardiovascular equipment. The Spa has four beautifully appointed treatment rooms, two manicure/pedicure stations and offers a full range of spa services and products from the ecologically sensitive Elemental Herbology collections.
Weddings, Events & Meetings
The Modern Honolulu boasts grand Waikiki event rooms for weddings and a variety of special events with one of the largest ballrooms on Oahu, plus three prefunction galleries, four meeting studios equipped with state-of-the-art audiovisual installations and a spectacular hospitality suite overlooking the sunset for unforgettable celebrations.
Cutting Edge Venues
From high-def to low key, guests can party like a rock star or just unwind. ADDICTION at The Modern boasts the place to be for all-night dancing and signature cocktails. For quiet conversation, the Lobby Lounge features a unique bookcase wall that rotates to expose private gathering spaces and an intimate bar.
TheModernHonolulu.com
1.866.406.2782
808.924.6543
Las Alamandas – Fly Me to Paradise – Ultimate Beach Hideaway
Las Alamandas is a secluded haven by the Pacific that offers it all: unsurpassed luxury, personalized hospitality, every recreational activity, and complete serenity on 1,500 acres of unspoiled tropical paradise.
Every Luxury & Amenity
Newly remodeled suites are extraordinarily spacious and exquisitely appointed. Gourmet cuisine is prepared with locally caught seafood and organic produce grown on property. Massages and treatments are enjoyed in a spa pavilion by the sand. Every amenity and facility is available, from a swimming pool, fitness center and Kids Club to nature hikes, kayaking, horseback riding, tennis and surfing.
Nature Reserve
Las Alamandas is located within its own pristine nature reserve. Untouched white sand beaches are lapped by turquoise waters. Meandering lagoons and streams provide a habitat for countless multi-colored birds. Migrating whales swim the island-studded coast, and sea turtles lay eggs in the sand in this serene eco destination.
Private Airstrip
Las Alamandas offers the ultimate resort amenity: a private 3,300-foot airstrip. Fly friends and family to paradise, and be at the resort five minutes after landing.
Vacation Paradise
Our intimate private estate is a vacation paradise – whether a relaxing getaway, honeymoon, family vacation, wedding or corporate retreat. The seven villas offer 17 suites accommodating up to 42 guests. Special for Jetset Readers – Jetset readers will enjoy a special welcome: complimentary riverboat excursion with a lunch of Mexican delicacies.
Welcome to our paradise on Mexico's famed Costalegre, on the Pacific between Puerto Vallarta and Manzanillo.
Alamandas.com
1.888.882.9616
Highway Of Dreams – The Ultimate Road Trip
From sea to sky to Jasper National Park and Banff National Park, Canada's western mountain region offers spectacular scenery and wilderness that is waiting to be explored. Walk on ancient glaciers, hike pristine mountain trails, spot local wildlife, ride a gondola to the top of the world, enjoy unforgettable alpine golf courses, and then relax in the hot springs. Or simply discover the charms of the town of Banff, the hamlet of Lake Louise, the town of Jasper and Whistler Village. Whatever your adventurous spirit desires, our mountain playgrounds have endless dream experiences for you to choose from, and guarantee to create memories that will last a lifetime. Dreams can come true on the ultimate road trip – The Highway of Dreams.
With snow-capped peaks, crystal-clear lakes and pristine wilderness, Canada's western mountains are the perfect setting for your road trip itinerary. Here, Fairmont's magnificent iconic properties — The Fairmont Banff Springs, The Fairmont Chateau Lake Louise, The Fairmont Chateau Whistler and The Fairmont Jasper Park Lodge, each a destination unto itself — offer unsurpassed elegance and comfort, exquisite dining and warm, engaging service. And all amid the unspoiled beauty and unique heritage of some of the world's most extraordinary natural surroundings.
Mountain-Resorts.Fairmont.com
1.800.257.7544
The Bougainvillea House
If you are looking for the perfect summer getaway, look no further than Bougainvillea House located on Great Exuma Island in the Bahamas, just 200 miles south of Miami. Its exotic, tranquil, pristine white sandy beaches and 160 feet of waterfront will captivate you and your guests, and keep you coming back for years to come.
Bougainvillea House features seven bedrooms, nine bathrooms and three kitchens with private chefs available, so you can be assured that you and up to 18 guests will have all of the luxurious amenities that a private island getaway should provide. With daily jet service from numerous cities throughout North America and a deep water shoreline capable of docking large yachts, getting here to the Bougainvillea House has never been easier.
BougainvilleaHouse.com
242.345.0005
Inn At Palmetto Bluff
That perfect place you thought you'd never find is the Lowcountry life of front porches and gas lamps, riverboats, fat tire bikes and kayaking with the dolphin. Quietly comfortable, every moment and every vantage here connects us to the past, and to ourselves. This is Palmetto Bluff, home to America's most intimate and acclaimed inn and spa, farm-fresh-to-table dining and Jack Nicklaus Signature golf. We welcome you to join us and experience Lowcountry luxury at its finest. Read More
PalmettoBluffResort.com
866.645.1334