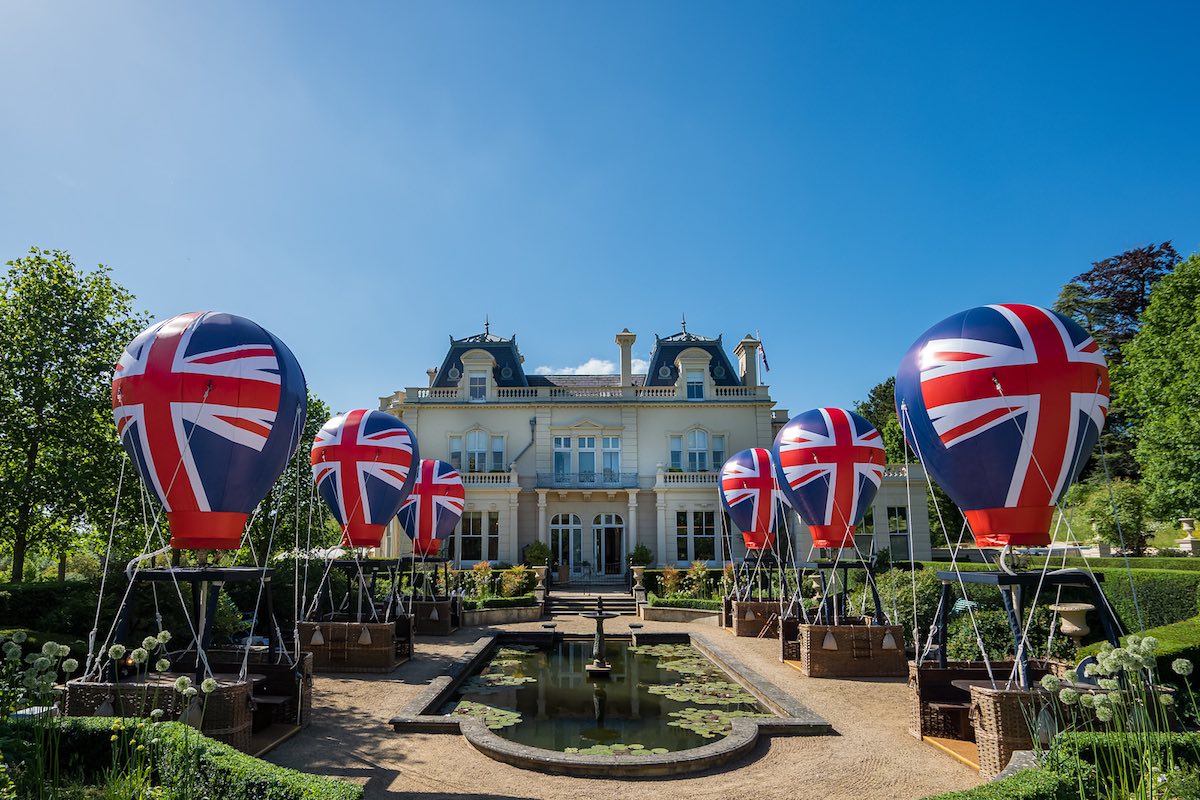 2022 marks an important milestone in British history: the 70th anniversary of Queen Elizabeth II's accession to the throne. In honor of the occasion, the entire kingdom of Britain will celebrate the Platinum Jubilee of Queen Elizabeth II, a year-long event across the British Commonwealth, commemorating the beloved monarch's decades of leadership. From royal tours to public gatherings, this landmark anniversary includes a whole array of once-in-a-lifetime spectacles, drawing locals and tourists worldwide to honor one of the most recognizable, and consequential, stateswomen in modern times.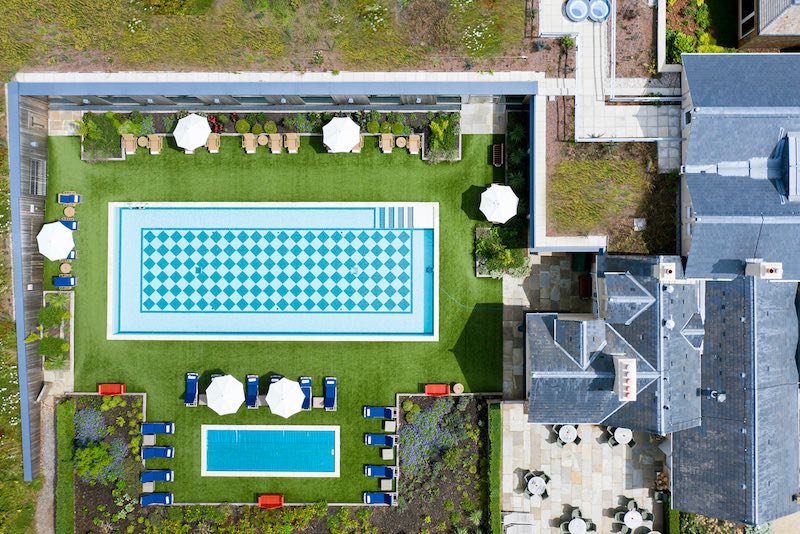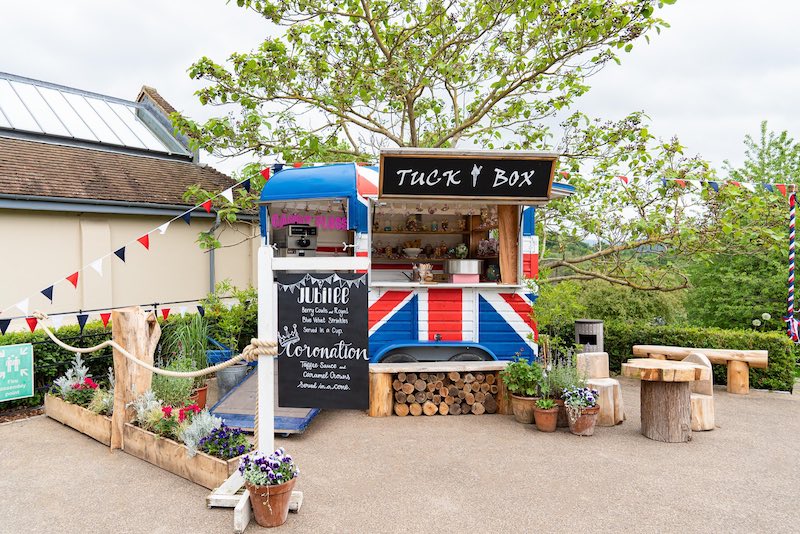 As part of the festivities, the storied Beaverbrook Estate, which rests in the picturesque Surrey Hills outside London, has compiled an over-the-top travel package for American tourists who want to partake in this uniquely British celebration. The former residence of Lord Beaverbrook, a prominent baron and publisher from the 20th century, this sprawling estate will make guests feel like they stepped into an episode of the Netflix series Bridgerton. Its lavish amenities and peaceful surroundings provide a getaway like no other, and guests who participate in the estate's "Great British Summer" package can also be whisked away for a few nights to the estate's sister property, an exquisite townhouse in downtown London. With world-class service and over-the-top dining experiences, The Great British Summer at Beaverbrook is a fantasy come to life and an unparalleled luxury experience for those longing to feel like royalty.
Over-the-Top Luxury Experiences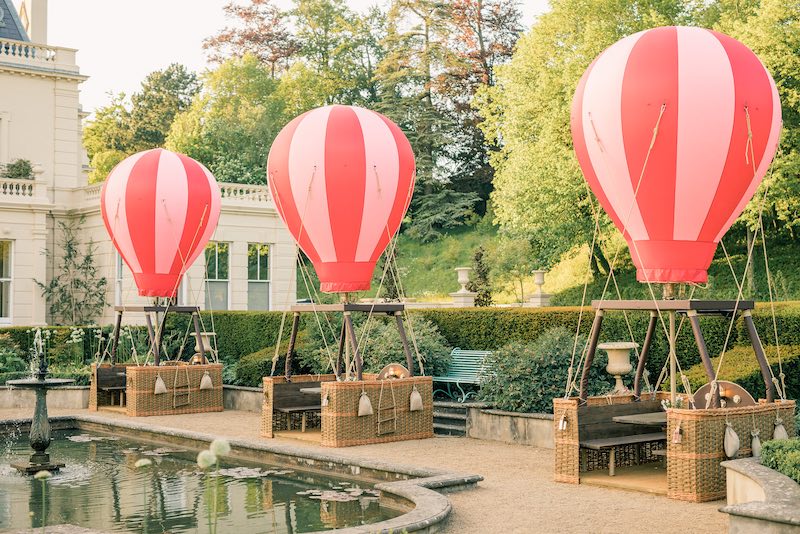 Beyond offering gorgeous scenery and storied halls, Beaverbrook Estate and its employees work hard to facilitate unique luxury experiences for guests, experiences that are difficult to find anywhere else. For the Platinum Jubilee only, the hotel has decorated its gardens with hot air balloons, adorned with Britain's Union Jack flag, where guests can participate in a special alfresco dining experience. Drifting just above ground, patrons can enjoy a custom Japanese dinner, made fresh, in a hot air balloon basket, elevating their sense of taste to new heights. This elegant affair is not only unique and daring but also romantic and regal, a chance to make lasting memories while soaking in the idyllic Surrey Hills. Afterward, guests can request a chauffeur to explore the surrounding countryside in an iconic British SUV—the Aston Martin DBX. This service will take them to Windsor Castle for a tour of the palace's grounds, transporting them through years of history, beauty, and British tradition.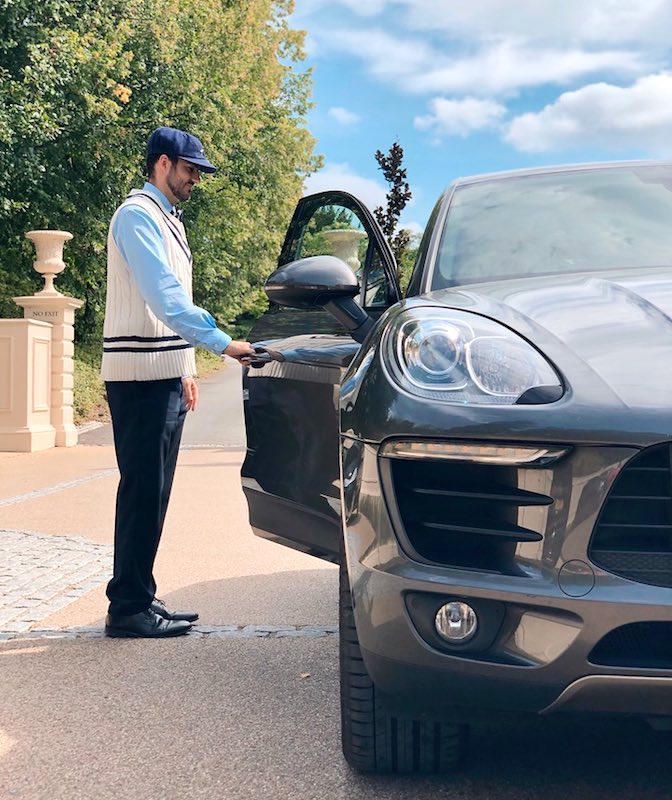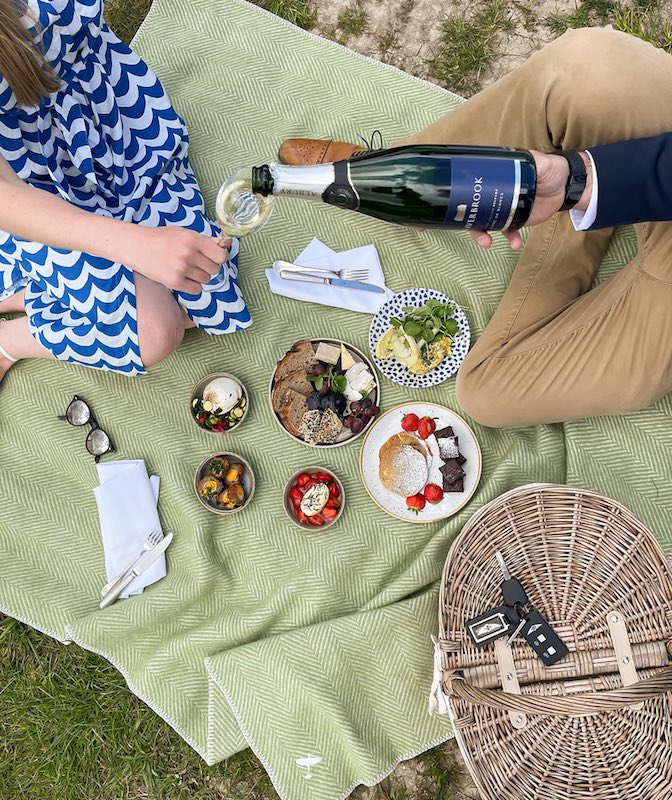 After exploring the scenery and taking a tour of the royal residence, guests at Beaverbrook can spend an afternoon learning a little bit more about one of the British elites' most distinguished pastimes—croquet. To help out, Beaverbrook Estate has recruited Martin Dock, its resident coach and a member of the exclusive High Wycombe Croquet Club, to give newcomers a masterclass on the ins and outs of this popular sport. Whether it's perfecting their technique or receiving a crash course in the rules of the game, guests will learn about the history of this distinctly British sport from one of the best, making for a memorable and informative stay. Add to these experiences the estate's manicured gardens, exquisite architecture, lavish bedrooms, and top-notch service, and the Great British Summer is bound to transport guests to new heights of luxury and class.
London Luxury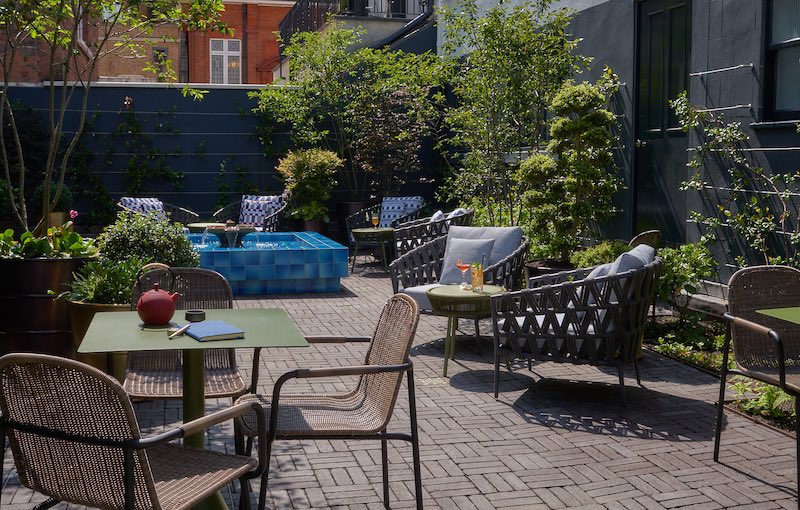 If guests crave a reprieve from country living, then a trip to Beaverbrook's stylish boutique townhouse in Chelsea is definitely in order. Home to 14 quaint suites, situated in a cozy high-end London neighborhood, this townhome is within walking distance to some of Britain's poshest stores and finest eateries. The space is decorated with Japanese novelties, bright colors, gorgeous décor, and Georgian charm. During the Jubilee, visitors will have close access to London's distinct celebrations.
The Great British Summer is here. Whether you want to play croquet in the Surrey Hills, dine on a hot air balloon, or indulge in the London high life, this classic estate, founded on Britain's rich, royal traditions, is the place to be for extravagant comfort.