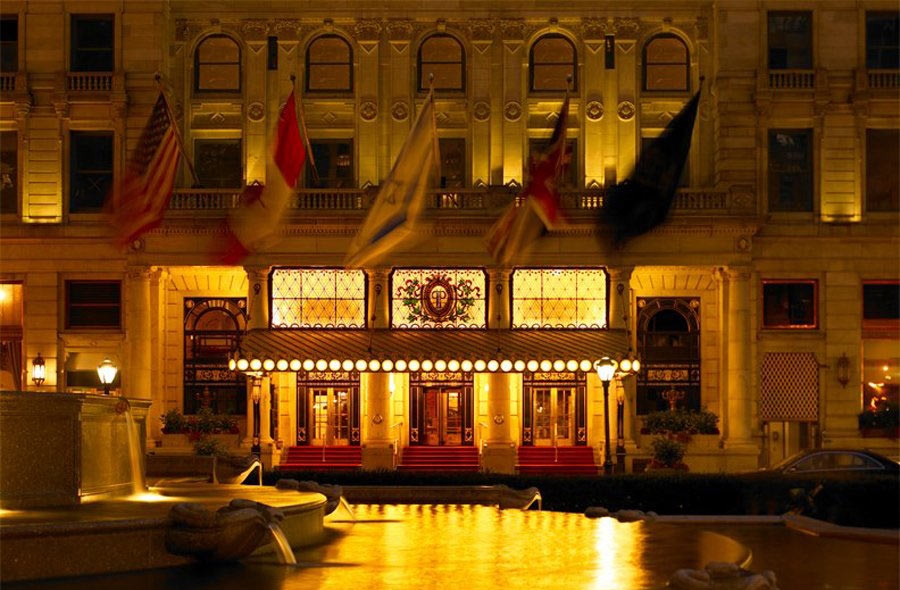 In the heart of Manhattan, at the crossroads of Central Park and Fifth Avenue, stands an iconic American landmark and treasure for travelers that represents what a true luxury lifestyle destination should be.
The mere utterance of its name conjures up visions of grandeur, style, service and excitement that is delivered as consistently today as it was a century ago. The Plaza. No American address conjures up as much cache as those two words, and after its $450 million, three-year restoration project, the Fairmont-managed property is proving that its future is on track to be as glorious and memorable as its illustrious past.
Having the right combination of service, amenities and opulence is the name of the game in the luxury lifestyle industry, and it's a game The Plaza has dominated for a long time. It currently offers 282 guestrooms and suites featuring the largest overall square footage of any luxury hotel in New York, including 102 elegant suites in seven distinct designs and layouts. Those are just numbers that are easy to recite and list. What you can't truly put into words is the feeling you get when you enter this epic property. The buzz and excitement of being so close to Central Park, right on Fifth Avenue, is constantly in the air, and it only radiates stronger once you enter The Palace doors, greeted by doormen, concierges, and front desk attendants that have been cast perfectly to show you the true Plaza experience.
One of the most striking characteristics of the hotel is the feeling of grandness and history. When you stroll through the Plaza Grand Ballroom. you know you're literally following in the footsteps of kings, queens, celebrities, and larger-than-life personalities, business moguls and dignitaries that have changed the world. The refined elegance of each spacious, thoroughly renovated guestroom and suite is inspired by the Louis XV style of French décor. The Plaza is the only hotel in the world to offer 24-karat gold plated sinks and fixtures in every room, cradled in solid white marble vanities. All guests experience unprecedented and unmatched personal and technological services. White glove butler service is standard in all suites, and iPads are deployed in all guest rooms, which feature a multimedia video welcome screen and provide guests with touch screen access to control their entire hotel experience.
Two new public spaces at The Plaza include the lobby's exquisite Champagne Bar, offering an incomparable selection of Champagne, and the chic and sophisticated Rose Club, a cocktail lounge overlooking the lobby on the mezzanine level that brings a stylish ambiance to the property.
Now, let's talk food. In June 2010, the original Plaza Food Hall by Todd English opened and quickly became a successful destination in Midtown for high quality, diverse food offerings. Now renamed The Todd English Food Hall, it was expanded in November of 2011 to encompass an additional 132 seats that double as additional restaurant seating or private event space. The Todd English Food Hall is the perfect place for a casual lunch before shopping, a snack before preparing for dinner or the theater, or as a destination all on its own. It features an incredible selection of pastries and treats, quiches, pizzettes, salads, soups, sandwiches and tarts from vendors like Luke's Lobster, No. 7 Sub, Pain D'Avignon, Tartinery, Three Tarts, Sushi of Gari, YoArt and William Greenberg Desserts. The Sunday brunch at The Plaza Food Hall by Todd English features an eclectic mix of creative dishes that are an experience unto themselves.
The Plaza is a timeless American classic. On a recent visit I was completely awestruck by the unforgettable charm and service, but what also left a lasting note were the little touches that abound throughout. The Plaza is the heavyweight champion of New York City hotels, with as firm a grip on that title as at any time in its history.