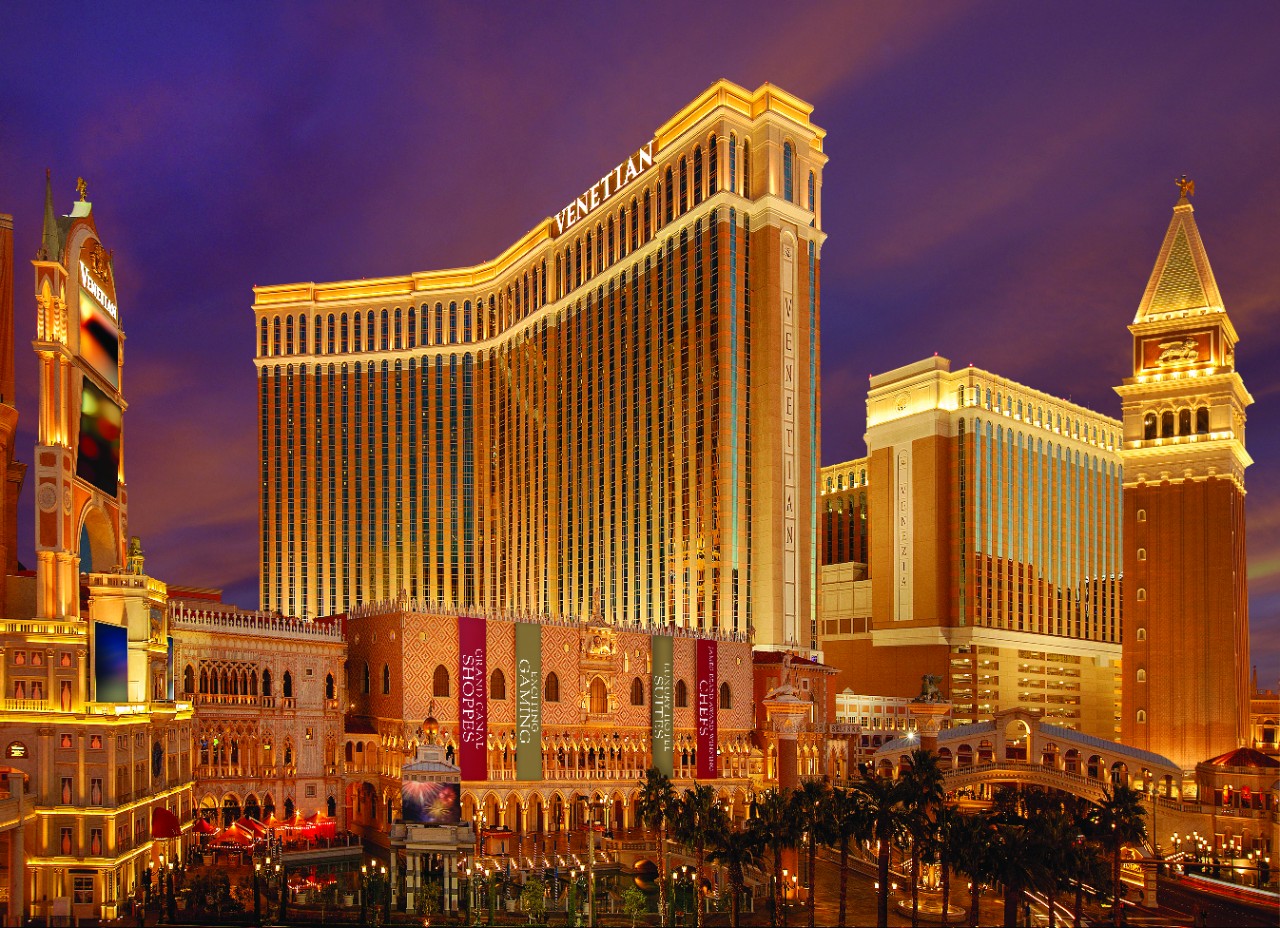 We continue our look at the best hotels in the City of Sin by examining another one of its five-star jewels. Very few places on the Strip check as many boxes as The Venetian (and for all intents and purposes, its sister hotel, The Palazzo). You want ultra-luxury? Check. World-class gaming? Their poker room is just as good as the storied one across the street at The Bellagio. Fine dining? They have a vast portfolio that rivals that of any other Vegas megahotel. Nightlife? In its eighth year, Tao is still going strong every weekend. Luxury shopping? The Grand Canal Shoppes are about as good as it gets. I could go on, but I am sure you get the picture. Much like its competing Wynn Las Vegas, the Venetian offers so much that it's easy to see why it remains a go-to option for countless affluent travelers visiting Vegas.
Built on the site of the legendary Sands Hotel, The $1.5-billion Venetian was erected at the turn of the millennium to be the largest and most extravagant hotel complex on the Strip. Mission accomplished. Now the second-largest resort in the world (it was dethroned in 2007 by Venetian Macao), the hotel was seemingly created in the mold of enduring Las Vegas staple Caesars Palace. It has an overarching architectural theme (Venice, Italy), that is omnipresent but never gets in the way of its commitment to both luxury and excellence. As you walk its grandiose expanse and admire the homages to classic Venetian landmarks such as the Palazzo Ducale, Piazza San Marco, and Piazzetta di San Marco, you are reminded of the pinnacle of Venetian culture and yet theme never interferes with the sublime, refined overall experience.
Accommodations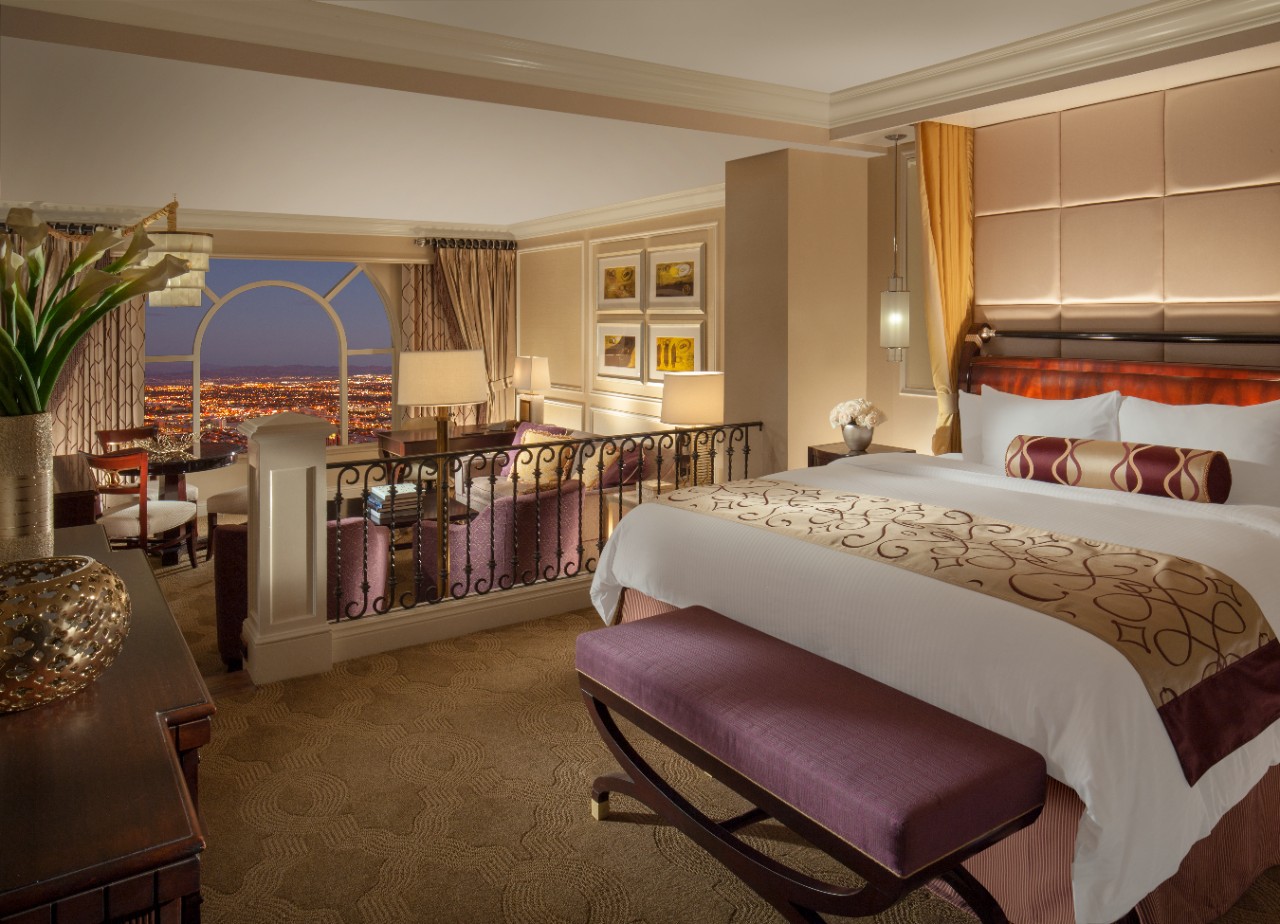 The experience is only heightened in the hotel's opulent rooms. The worst room at The Venetian is still an expansive quasi-suite complete with a sofa and an oversized bathroom with abundant marble and a Roman tub. The sheets are soft and luxurious, the amenities, fantastic throughout. It's hard to imagine even the most persnickety of Jetset readers being disappointed about the base room here, but if you demand more space, don't worry. There is, of course, a distinguished collection of top-tier suites on hand. They range from modest upgrades with the addition of a private bedroom to 7,900-square-foot Chairman Suites, complete with 24-hour butler service, exquisite furniture, and breathtaking views of the illuminated city.
Dining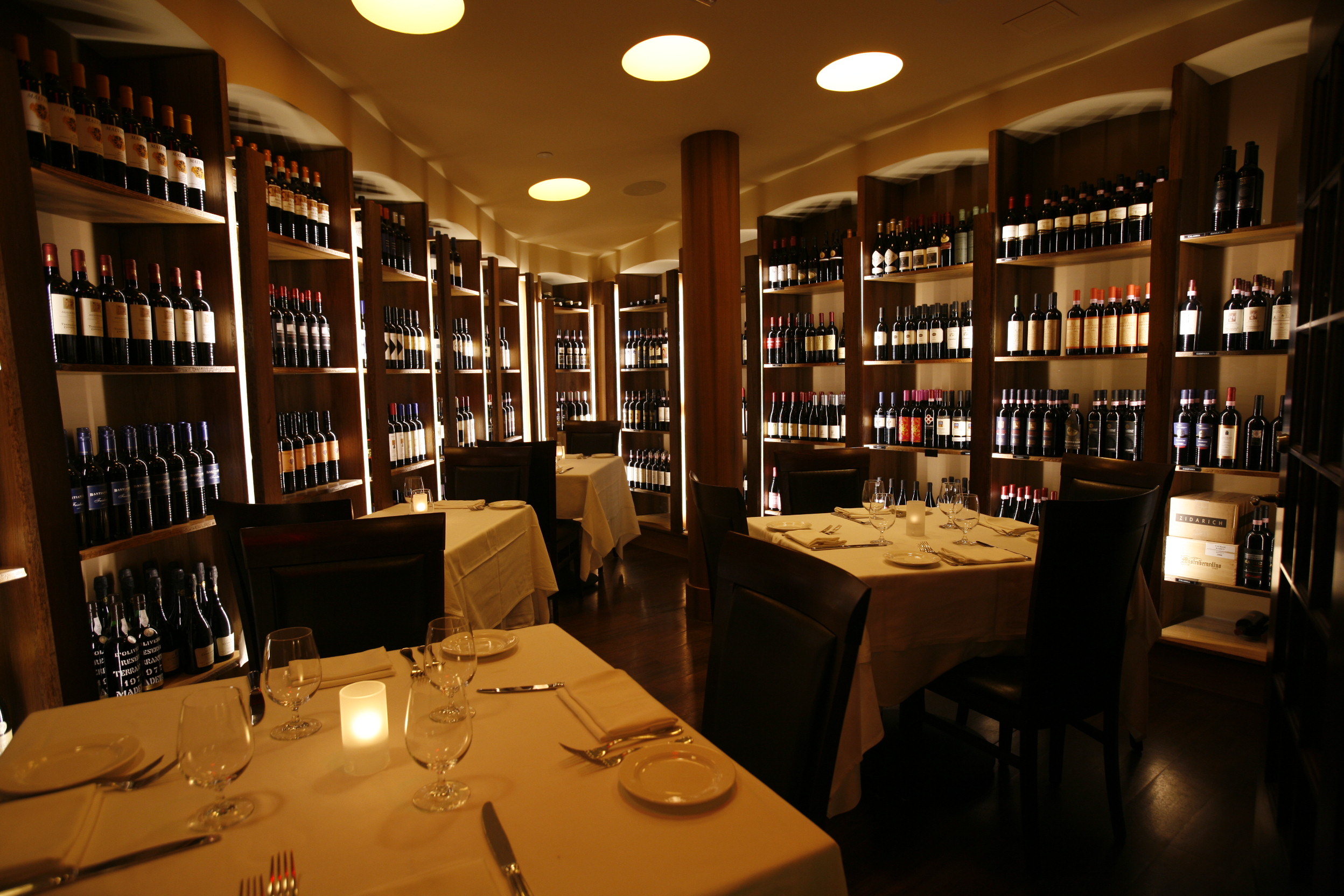 As mentioned, the dozens of dining selections at The Venitian and The Palazzo stack up against any restaurant collection in town. The hotel's portfolio boasts signature restaurants from some of the most famed names in the culinary world: masters like Emeril Lagasse, Wolfgang Puck, and Mario Batali. One of the latter's crowning achievements is unquestionably one of the finest places to dine in all of Las Vegas. Forbes-recommended B&B Ristorante is the brainchild of Batali and Joe Bastianich (the two titular "Bs") and delivers an intimate, gimmick-free, five-star Italian dining experience superior to most in the nation. The service is utterly magnificent, while transcendent dishes like beef cheek ravioli with black truffles and veal chops with balsamic glazed cipollini pair perfectly with the vast collection of Italian wines that envelops you. If you want a first-rate, grown-up, no-frills dining experience, this is the place.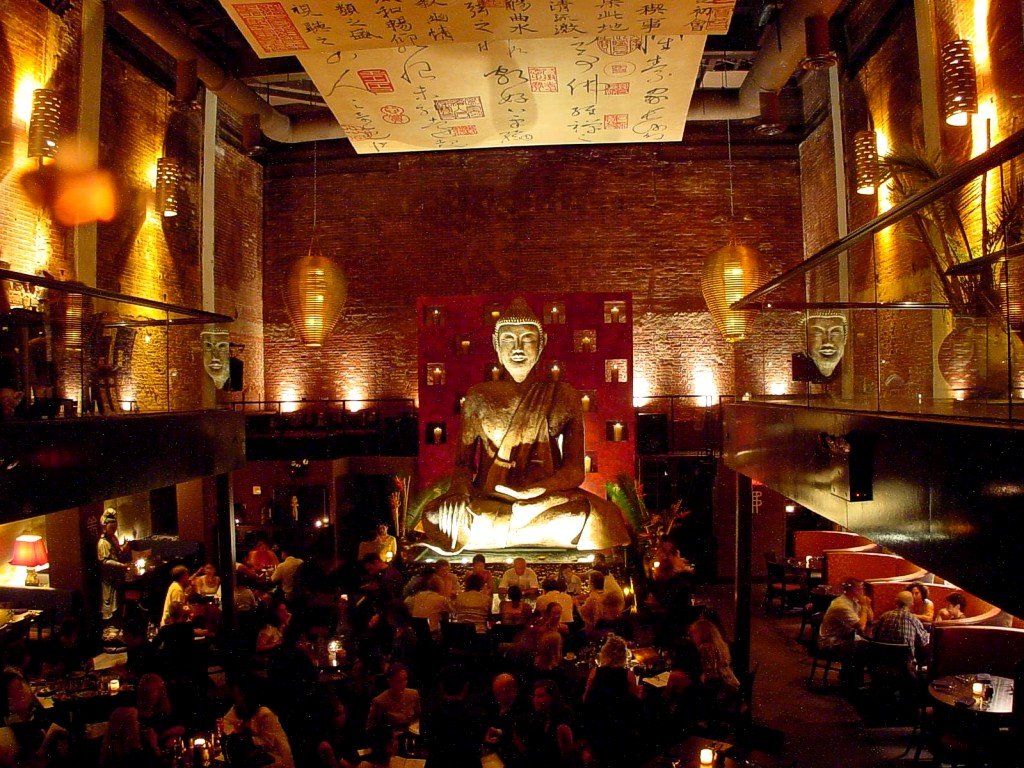 Now if it is frills you seek, TAO Asian Bistro is still a pretty excellent option. Perhaps the largest restaurant I have ever seen (with a 20-foot tall Buddha statue as its centerpiece), TAO delivers the quintessential lively modern Las Vegas dining experience. While the cuisine is certainly not bad (some dishes, like the miso glazed Chilean sea bass, are utterly magnificent), the primary reason why the restaurant has attracted countless celebrities (such as Madonna, Jay-Z, and Bono) in the decade-plus it has been open is largely due to its one-of-a-kind atmosphere. This is a place that really starts picking up around 10:30 and keeps the party going until one in the morning on weekends. If B&B Ristorante is the prototypical place for tourists to propose, Tao is the prototypical spot for them to have a bachelorette dinner. Seldom have I seen such a perfect synthesis of dining and nightlife. And when you actually want a pure nightlife experience, the club TAO is right next door and diner patrons receive preferential treatment (although you still may want to contact your VIP host at the hotel about that).
Spa

Simply put, The Venetian can also lay claim to one of the best spas in the world. I couldn't think of a better place to rest and recover after a night at TAO than the absolutely stunning, 134,000-square-foot Canyon Ranch Spa. With 90 first-rate treatment rooms boasting more than 150 unique treatments, this is the type of place that avid spa aficionados dream of. Every single detail is exquisite. The treatments are impeccable, and they offer a prime collection of European-style thermal cabins and aqua therapy environments. There are a Crystal Steam Room and black-lit Relaxation Room for focused meditation, a Hydro Spa with gentle massage fountains, and an Experiential Rains room with a multitude of "multisensory cooling showers," like Caribbean Storm, Tropical Rain, or Cool Fog. Canyon Ranch is as good as spas get.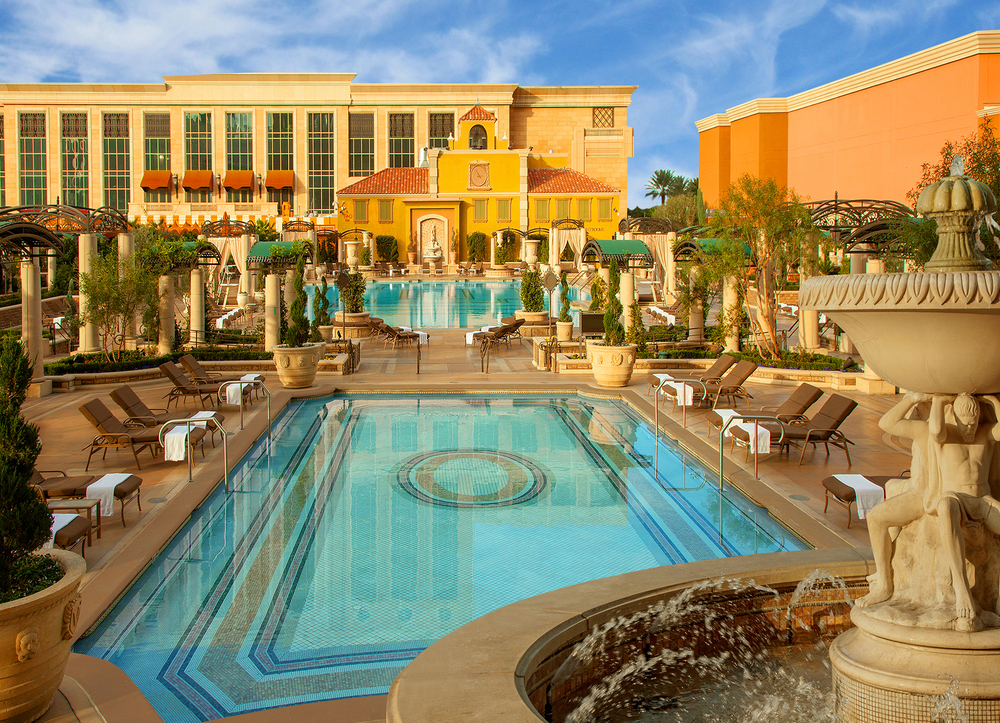 The same could be said about the Venetian as a whole. Each of the hotel's 10 pools (including a promising new "adult day club" at The Palazzo) are grand and wonderful. You can reserve a cabana and enjoy Canyon Ranch-quality spa treatments beside these sweeping aquatic architectural feats. The 500,000-square-feet of five-star shopping that is the Grande Canal Shoppes (anchored by a massive Barneys) is a great way to spend a few hours and a few thousand dollars, and afterward, you can gracefully take a gondola ride down the hotel's Grand Canal. And as I said, the gaming here is as good as you will find anywhere else on earth. In conclusion, if you want a hip, trendy hotel or a small, ultra-luxury boutique in Sin City, this isn't it. But if you're searching for a five-star Las Vegas resort with all the requisite amenities, The Venetian sits atop a very short list.