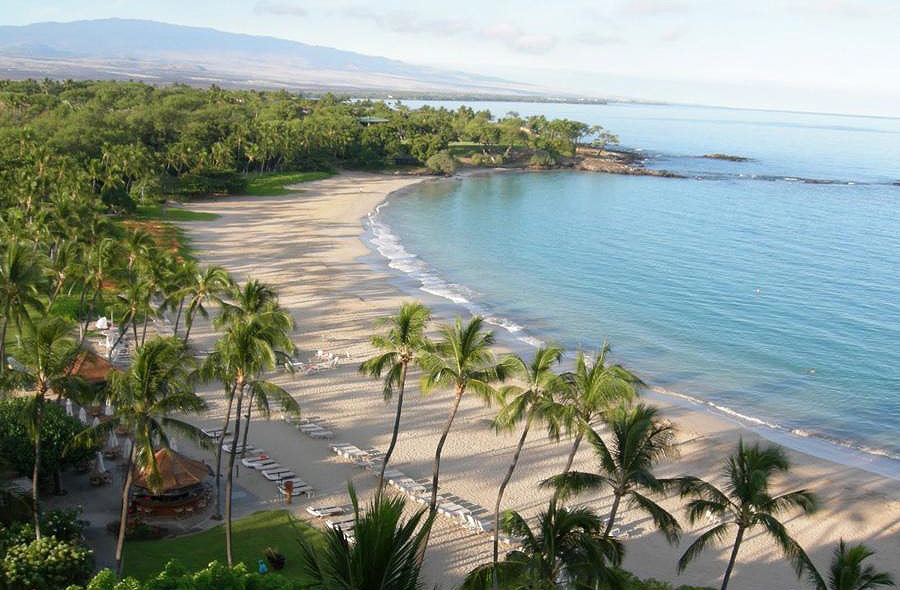 All beaches are not created equal.
They each have their own way of beckoning you to their shores. We've searched the world to bring you the best of the best. Now it's up to you. Whether you're looking for a beach with exciting nightlife nearby or one with a postcard-perfect view, you'll find it here.
Maldives
A Toast to Tropical Sunsets
The Maldives boasts deep blue seas, turquoise reefs, white sandy beaches and palm trees. It is also a place full of character, where the locals have long spent their days languishing in the very essence of idyll living. It's the perfect place to sit on a beach and watch a sunset with a cocktail perfectly balanced in your hand.
Rio De Janeiro
The Carnival Capital of the World
Rio de Janeiro, known as the cidade maravilhosa (marvelous city), is nothing if not exhilarating. Flanked by gorgeous mountains, white-sand beaches and verdant rainforests fronting deep blue seas, Rio occupies one of the most spectacular settings of any metropolis in the world.
Copacabana Beach
An overview of Rio would never be complete without the mention of Copacabana Beach. The stimulating crescent coastline never sleeps as visitors play beach soccer, soak in the sun or swing and dance 'til the wee hours of the morning. Be sure to visit Ipanema Beach, the richer sibling of Copacabana. Favored by the local Rios (cariocas), Ipanema's beauty lays in its dusky stretch of sand dotted by greenery with cafes, bars and restaurants woven in.
Seychelles
A Perfectly Secluded Dream Destination
One of the most photographed beaches in the world, the pale pink sands of Anse Source d'Argent unfurls across the island of La Digue, one of the 115 components of this archipelago in the Indian Ocean. Undeniably, the beaches are the big attraction, and what beaches! These exquisite ribbons of white sand are lapped by turquoise waters and backed by lush hills and impressively large boulders.
Anse Source D'Argent: Anse Source d'Argent is one of the most popular beaches to be found on the islands, with its pink sands offset by towering granite boulders that have been worn by time and weather.
Kauna'oa Bay, HI
Quintessentially Picture Perfect
Picture Hawaii and you're probably conjuring images of Kauna'oa Bay without even realizing it. Located on the Kohala Coast of the Aloha State's Big Island, Kauna'oa Bay is the quintessential Hawaiian spot. The quarter-mile-long, crescent-shaped beach has plenty of white sand, palm trees, and calm, clear, blue water. The protected waters allow for easy snorkeling on the edges of the bay. One can float along on the clear bay all day, just relaxing and watching the fish swim by. You might even catch a glimpse of a sea turtle or a Manta ray.
Miami Beach
The American Riviera – An Art Deco Playground
As one might suspect, the southeast Florida coast offers some of the most amazing beaches, certainly in the lower 48 states and, possibly, even the world. In Miami, the sun always shines bright, people are fun and friendly, and the ocean is always sparkling. Miami is for sun worshippers and night owls, and it's a top destination that suits every personality type and age group.
South Beach
There's more than fine white sand to South Beach's fantasyland of exuberant architecture. South Beach offers an eclectic mix of world-class boutiques, galleries and stores, and South Beach rates as a culinary hot spot for gourmet to casual cuisine. At night, South Beach comes alive with crowds dressed in party-casual chic.