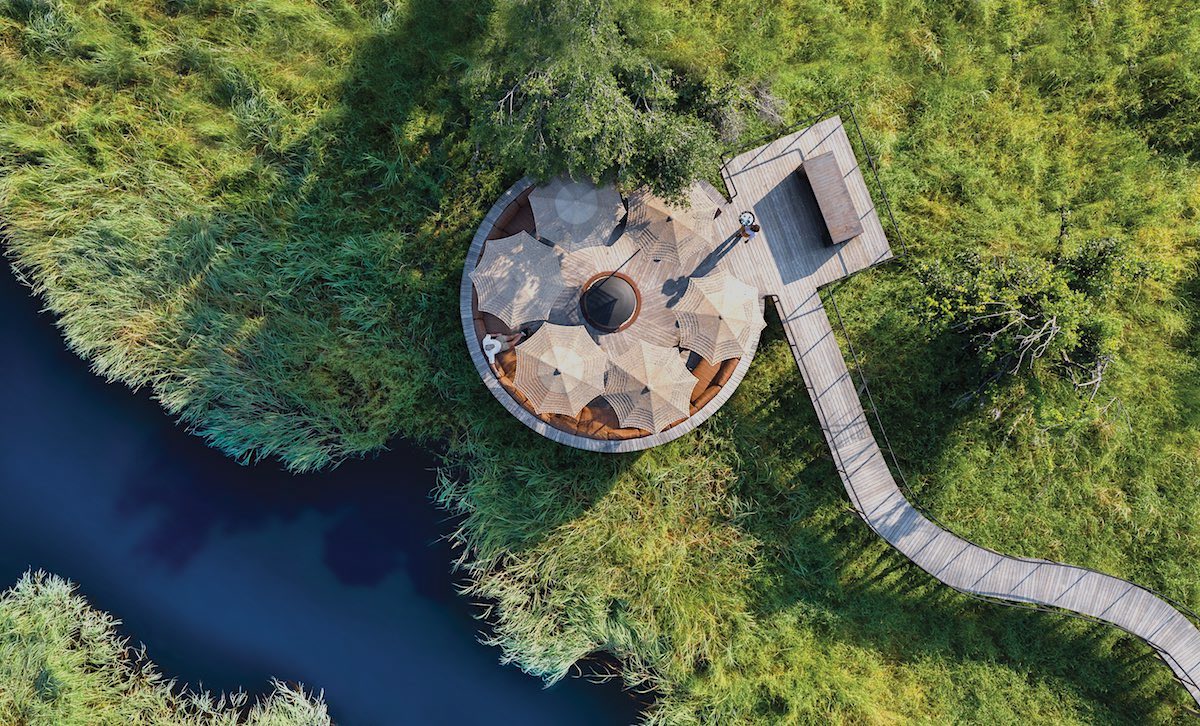 From bonding over Shangri-La Vancouver's divine Champagne picnic atop a magnificent glacier to checking into Xigera Safari Lodge's extraordinary baobab treehouse with your family, we're brimming with ideas now that big travel plans are looking more desirable than ever. Need to bounce back after a dark and dreary December? The sun-kissed Four Seasons Jackson Hole delivers on winter and summer adventure, paired with top notch luxury amenities of course. Or scuba dive at the A-list Ambergris Cay, where they've just launched a villa worthy of a Hemsworth brothers holiday reunion. If Puerto Vallarta has been on your bucket list, behold the ultra-luxurious Hotel Mousai, where style, service and culinary excellence have been elevated to an art form. So which of these adventures will you try first? We highly recommend you experience them all.
Xigera Safari Lodge: Botswana's Okavango Delta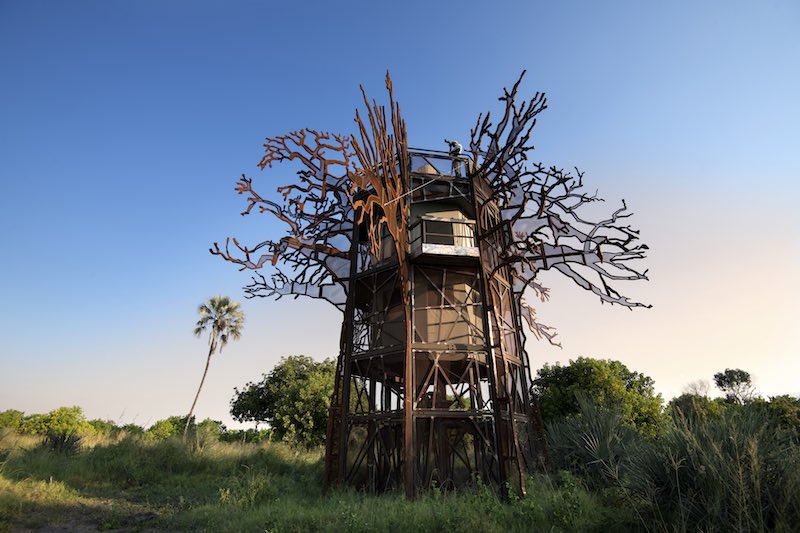 In the heart of Botswana's Okavango Delta, Xigera is a safari lodge reinventing the African bush experience through inspired hospitality and design. Opened in January 2021, the Tollman family handcrafted every aspect to captivate guests' senses– from evocative interiors to one-of-a-kind encounters, including the extraordinary baobab treehouse. This unique sleep out has been inspired by the ancient baobab tree, a symbol of Africa, and is an architectural masterpiece created with cantilevering branches – a departure from traditional safari sleep outs.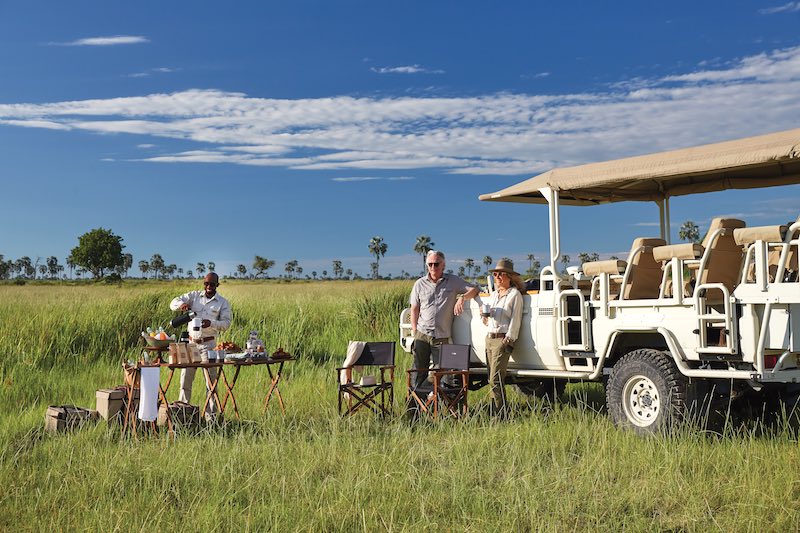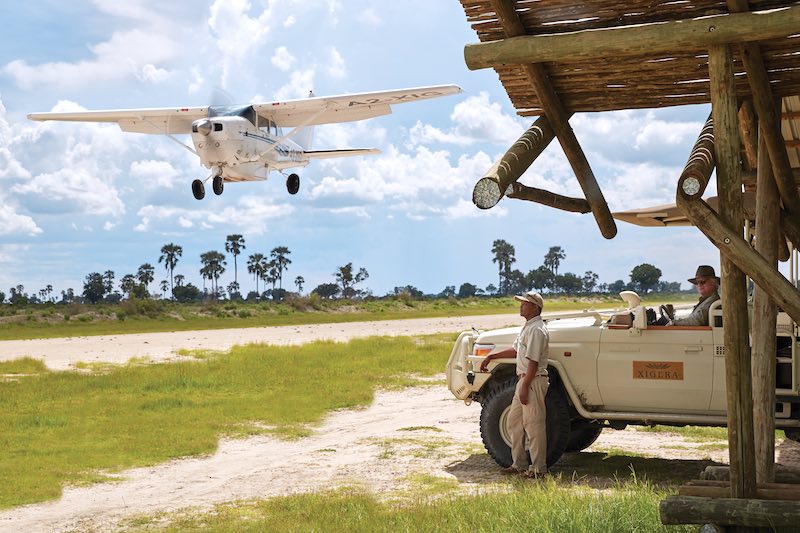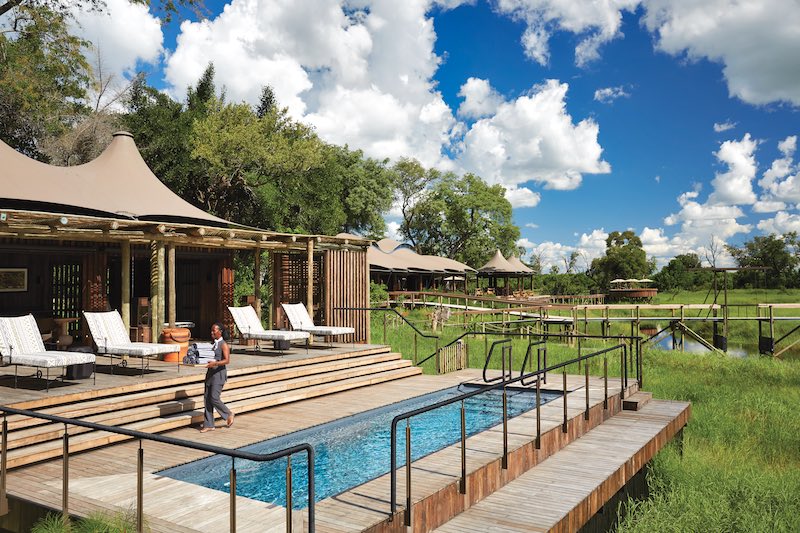 Your helicopter safari takes off directly from the lodge. Enjoy a bird's eye view of the Okavango, a wonderful way to take in the wildlife that surrounds Xigera, allowing for ample photography from the skies. It was nothing short of a dream come true for the Tollman family to become custodians of Xigera. Protecting the land and its wildlife, while uplifting local communities, is a cornerstone of the philosophy underpinning this remarkable new safari lodge.
StarDome Peru: Celestial Constellations in Ollantaytambo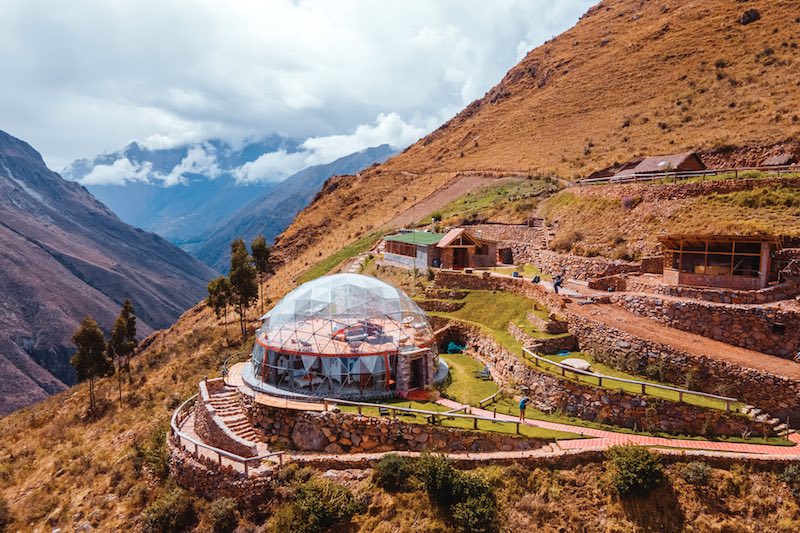 Did 2021 not make up for 2020? The Awakening Retreat is the most transformational experience offered by StarDome Peru. This 6-Day all-inclusive offers guests unparalleled, spiritually-transformative ceremonies in the Sacred Valley area, building up over 5 days to a powerful privately-guided tour of the legendary Machu Picchu.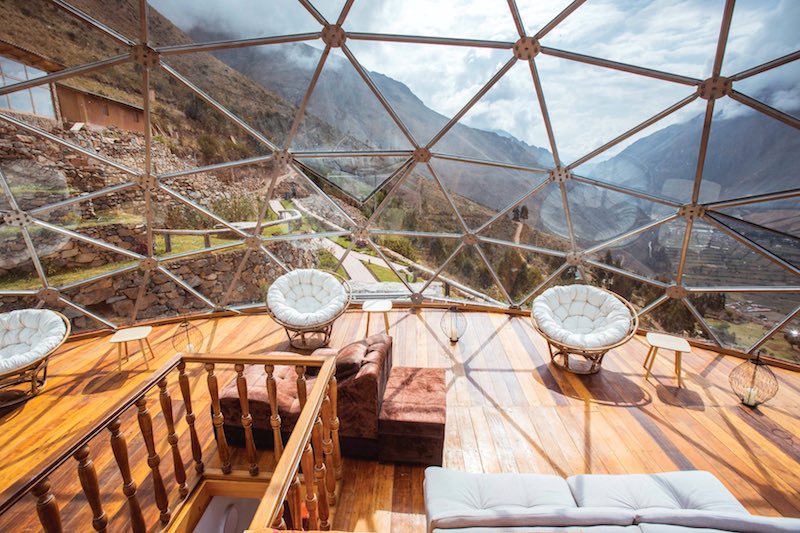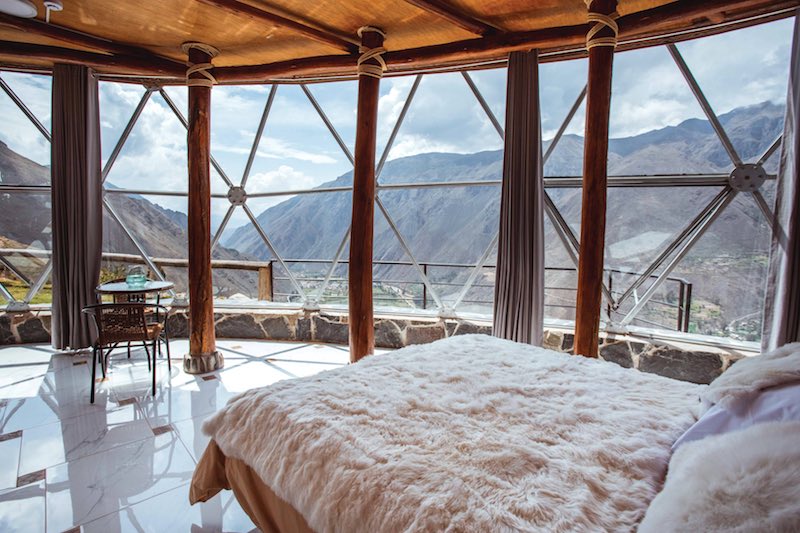 Enjoy epic nature views from this next level five-bedroom Geodesic Dome designed for the most memorable immersion in nature possible. A 360-degree panoramic glass ceiling of StarDome's StarDeck was made for gazing up into the great beyond, viscerally healing restless souls. Midday lounging on the StarDeck reveals spectacular views of the magical Sacred Valley.
Time + Tide King Lewanika: Liuwa Plain, Zambia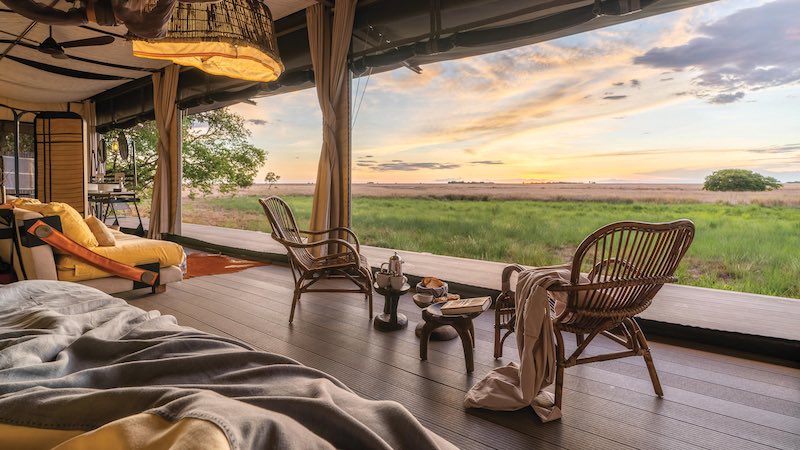 Time + Tide King Lewanika was built in the magnificent Liuwa Plain, and is the first dedicated tourist camp in the entire National Park. Named after the Barotse king who petitioned Queen Victoria to set the plains aside as a royal hunting ground in the 1880s, it is Time + Tide's most luxurious, modern and minimalist lodge. Activities include bush picnics, jeep and walking safaris, canoeing during the flood season, and visiting the Lozi people, one of only two local tribes in Zambia still permitted to live – and spear-fish – within a National Park.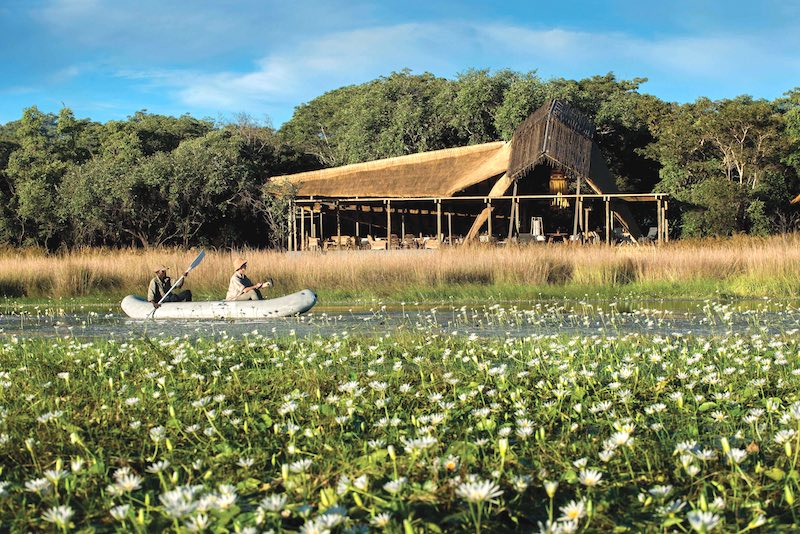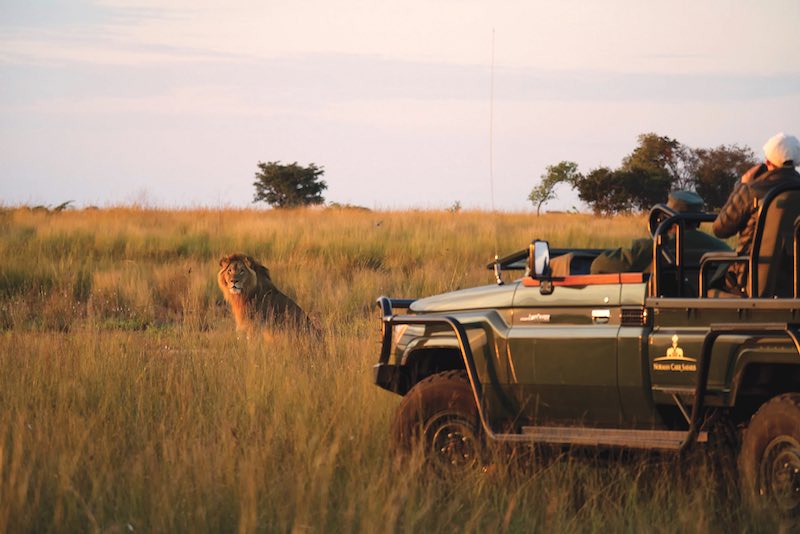 Guests can lounge on the veranda, taking in 360 degree views, while watching birds work their way through the lagoon, gather around the campfire under the stars, hear the sounds of hyenas as they drift to bed. Here is where guests can fully immerse themselves in the wild land, all while taking in the exceptional aspects of the 'green season.' Travelers can take day and night game drives, walking safaris, canoeing safaris, sleep under the stars, birdwatch and also enjoy a scenic helicopter ride.