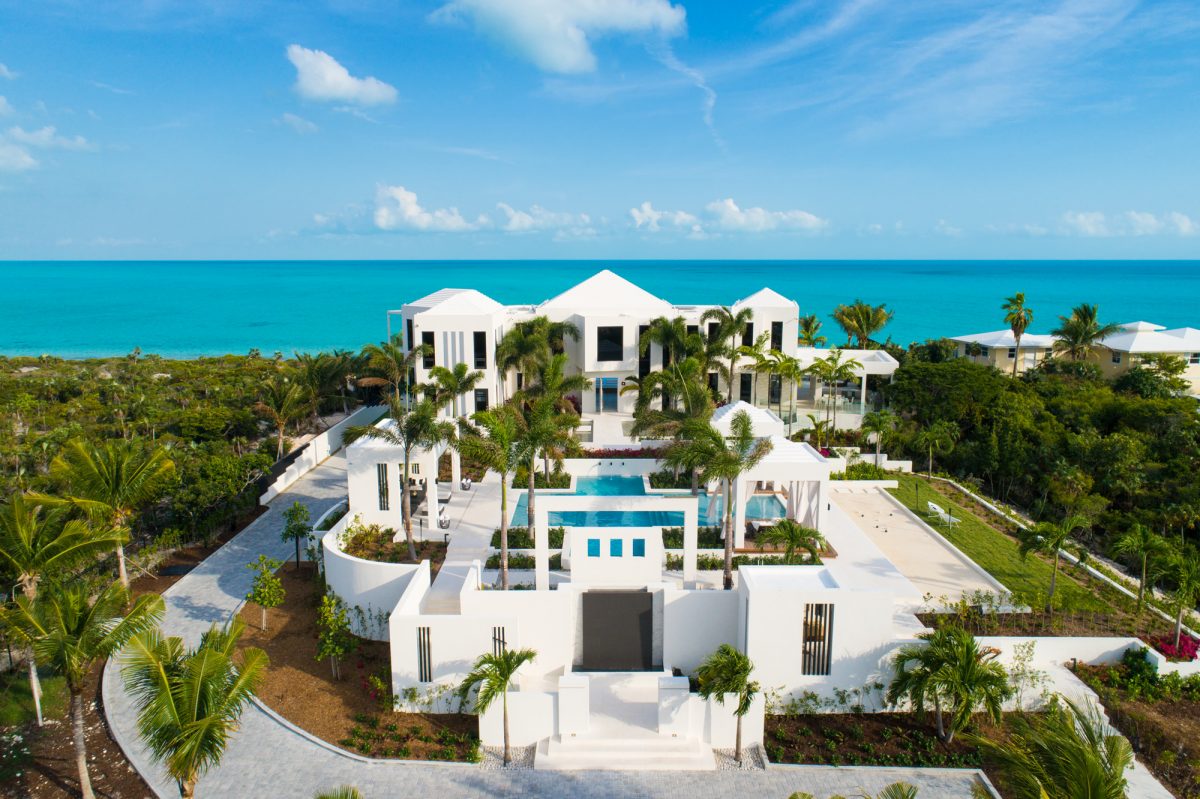 Located in the heart of the powdery white sands of Long Bay Beach on the Island of Providenciales sits Triton Villa, a stylized contemporary vision both at odds with its natural surroundings and yet still so much a part of the view given that the Turks and Caicos now adorns the regional crown for the best in 'Caribbean chic' architecture. At 12,000sqft 'under roof' the opulence is apparent from the moment you turn into the drive of this 2-acre estate. Lushly landscaped with tropical palms and foliage you immediately feel like you have escaped to some hidden part of the World that only you have discovered. The brand new tennis court suggests that staying at this villa is an experience, not just a place to lay in the Sun, and this is reinforced as you walk up to the palatial pool that greets you as you walk to the front door; to the backyard as you pass the lap pool to discover that the owner's love of kite surfing ensured that he even installed a launch pole. Long Bay is World renowned for its Kite Surfing and you will often see an array of brightly colored kite's litter the turquoise blues of the ocean in this area.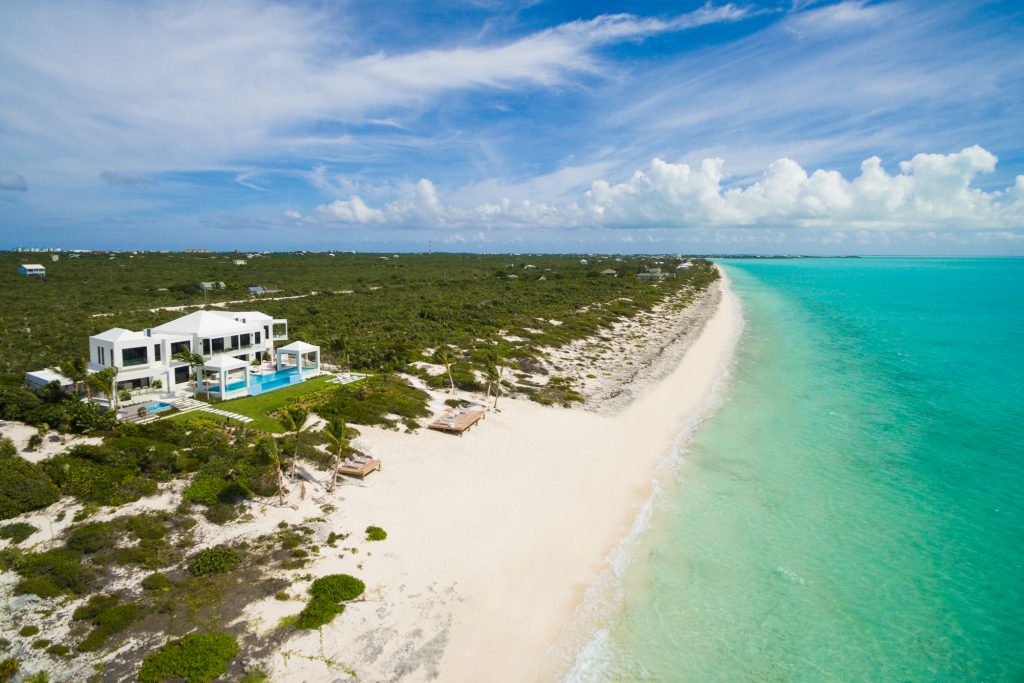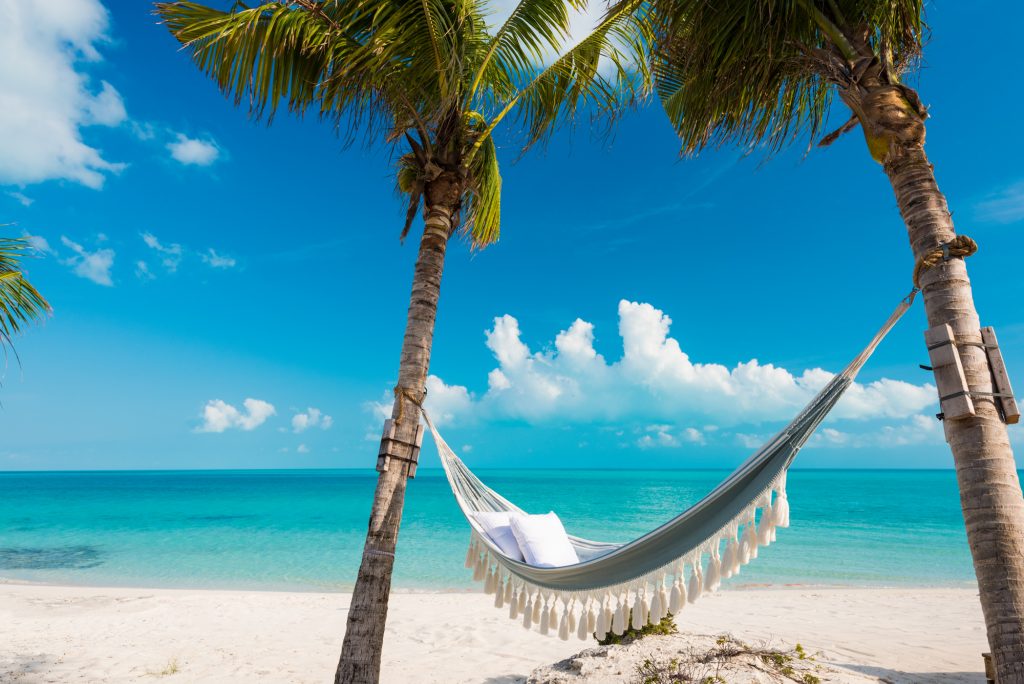 Technology is a big feature of the home as everything you can conceive is controlled with an app via two floating iPads. Wi-Fi is available all the way to the water, perfect for the businessman who can never really turn off or the kids that just have to Instagram NOW. Every room has a sub-woofer and you can access music all the way to the beach. Party time!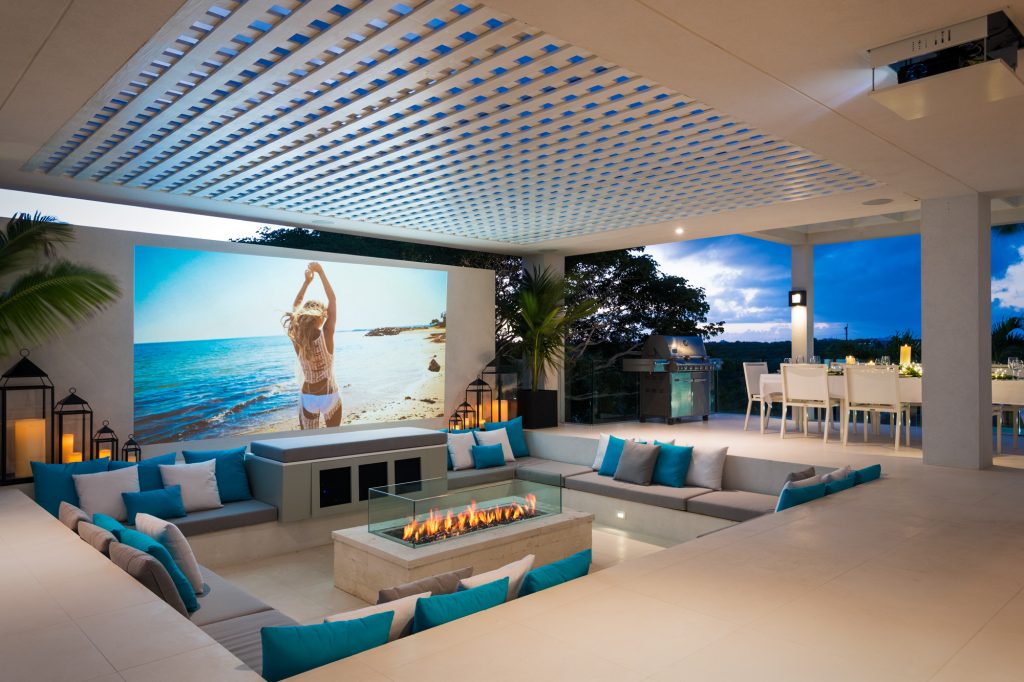 Ladies with an eye for details will delight in learning that all furnishings were imported and brand names such as BB Italia, Max Alto, Poliform, Restoration Hardware, Restoration Hardware Baby and Flos (Italian custom glass) are evident throughout. Dedon designed the bed that hangs above the pool and Janice and Co designed the outdoor furniture. All Bedding is from Frette It's important to be comfortable after a long day sunbathing.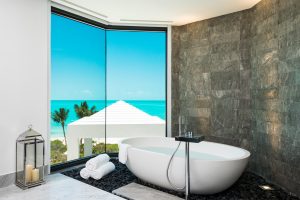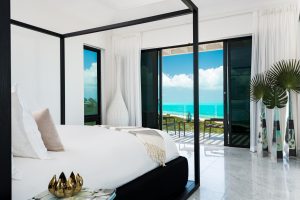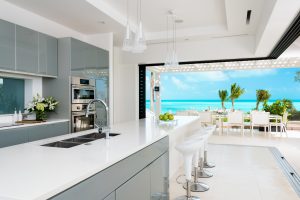 Purchase as a business that owns the asset and not just the asset and benefit from a 2% saving in Government Stamp Duty. Triton grossed $1 million in its first year of trading as a short-term rental property (2017) with a recorded net profit of $400k. The forecast for 2018 based on current bookings is $1.2m with a net profit of $600k.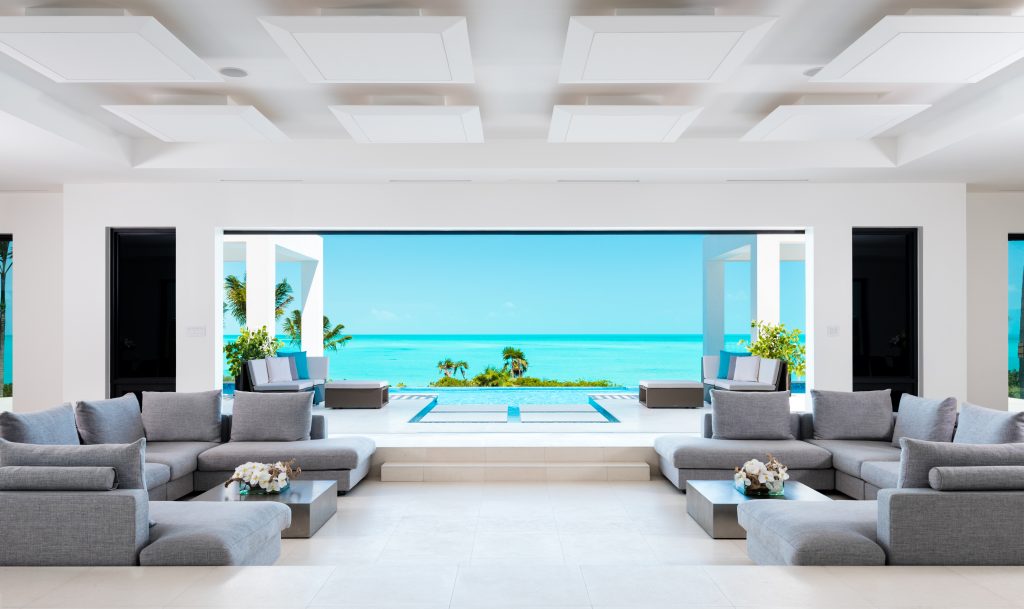 7 beds, 7 baths, open kitchen, outdoor cinema, fire pit, fitness room, hot tub and plenty of storage make this your ideal home away from home when you come to stay and an income generator when you are not. A safe and secure investment on what many consider the World's Best Island.