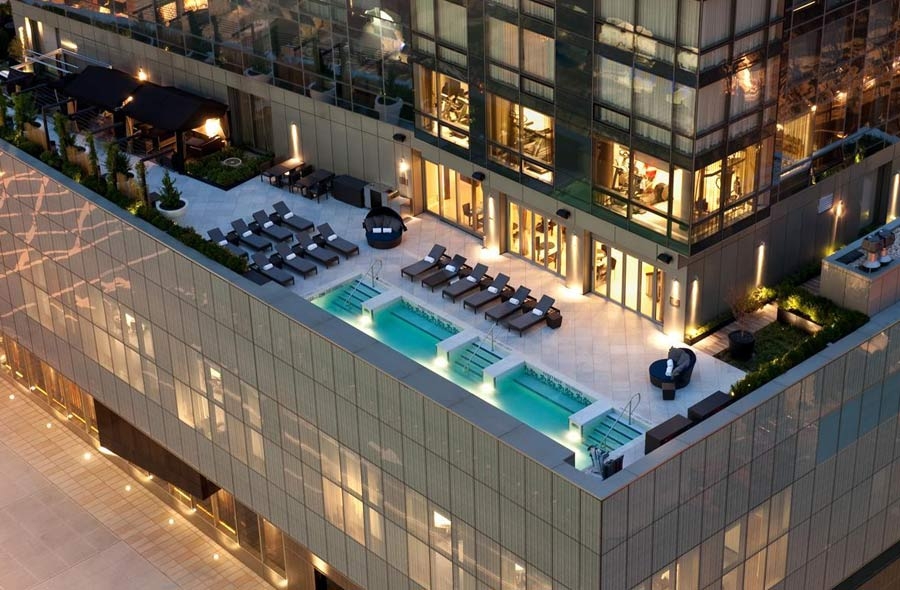 It was the unobstructed view straight up 6th Avenue from my suite on the 33rd floor of the Trump SoHo New York that I will never forget.
It was mesmerizing, and I enjoyed it even more while sipping a glass of champagne as I gazed through the expansive floor-to-ceiling window. It seemed to open up an entire NYC snapshot of energy, opulence, excitement and opportunity, as a florescent parade of stationary tail lights on taxis and town cars worked their way uptown, carrying their passengers into a memorable Manhattan evening.
Something about that scene is stamped in my subconscious, and it's just one of the many incredible moments I encountered on a recent visit to the only AAA Five Diamond hotel in SoHo. Like every Trump hotel, the Trump SoHo stands out with its over-the-top extravagance, convenience, comfort, location and, above all else, impeccable service.
If you haven't experienced a Trump Hotel yet, do yourself a favor and book a suite here the next time you go to New York. If you're a regular visitor to the Big Apple accustomed to 5th Avenue or Central Park accommodations, you'll love the eclectic vibe of SoHo, the cobblestone streets and the raw and rich architecture of a historic neighborhood.
The property has 391 residential-style guest rooms, of which over a third are suites, and in an effort to ensure your privacy and masterfully blend classically-inspired interiors with contemporary New York design, each guest room offers unrivaled views. And here's something about Trump SoHo you can't put a price tag on: it, without question, offers some of the city's most spacious accommodations with king guestrooms starting at 422 square feet and suites ranging from 682 square feet to more than 2,000 square feet.
There are three great dining options at Trump SoHo: Koi SoHo and Bar d'Eau — as well as 24-hour, in-room dining. Koi SoHo features an imaginative menu of contemporary Japanese cuisine infused with California accents. One of only five Koi restaurants worldwide, Koi SoHo welcomes diners into a natural oasis within an urban landscape that is a great way to cap off a day of shopping, sightseeing or meetings. If you have any trouble deciding what to order, I highly recommend you do what we did the evening we dined there — ask Executive Chef Richard Lee to send out a sample of some of his favorites and sample and savor as many as you can.
Donald Trump and his three grown children, Donald Jr., Ivanka and Eric, sweat every detail and spare no expense in the planning and execution of their Trump Hotel Collection, and you will experience it all from the moment your car drops you off at the property and you are greeted as a friend, through check in and throughout every moment of your stay.
I hope your memories, and views, are as magical and memorable as mine were.