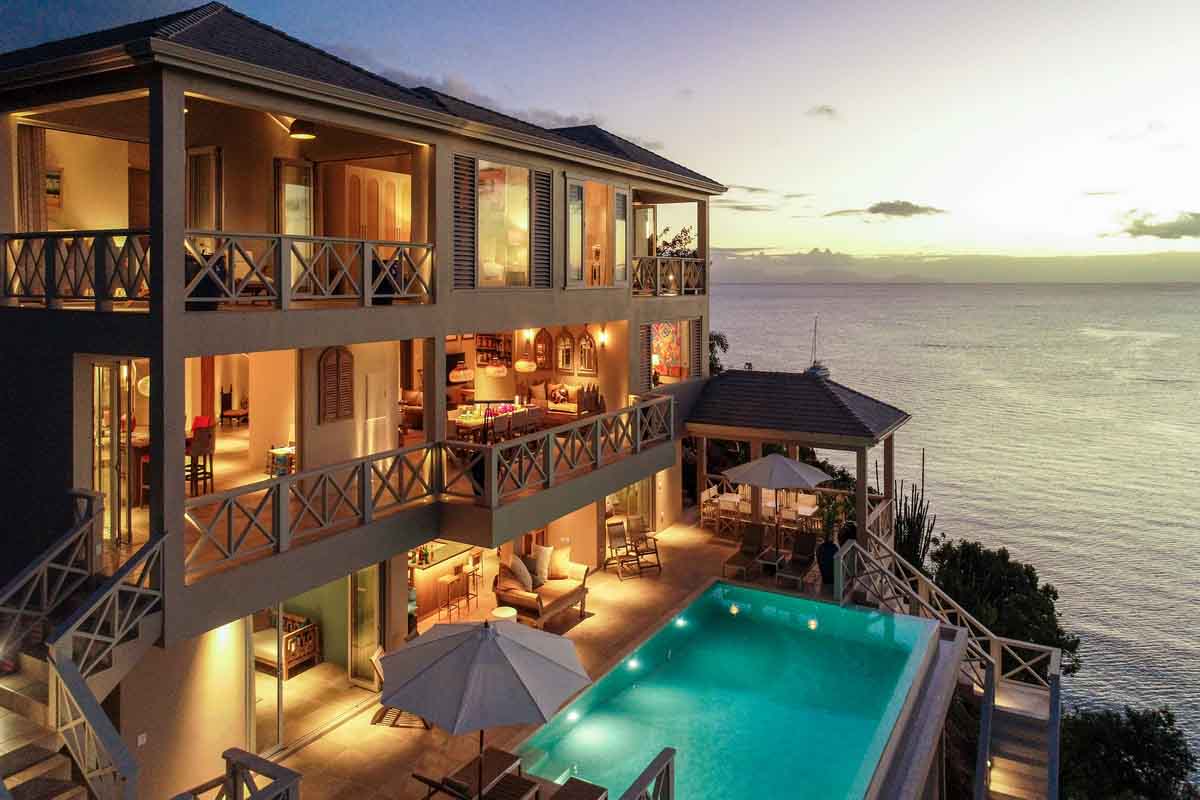 Nestled away on the picturesque coast of Antigua, Villa Papillion stands as a testament to tranquility. This picturesque retreat is only three months old, having opened in March of this year. I spent three nights in the gem of the West Indies, and every moment was unforgettable.
When I arrived in Antigua, I was greeted at the airport, escorted through customs and given a ride to the villa. I didn't so much as have to carry my own bags.
From the moment I first stepped onto the property, I fell in love with its grandeur and attention to detail. On my way to the villa, I walked through its gorgeous architecture. When I was halfway there, I realized I could hear the waves crashing gently against the rocks.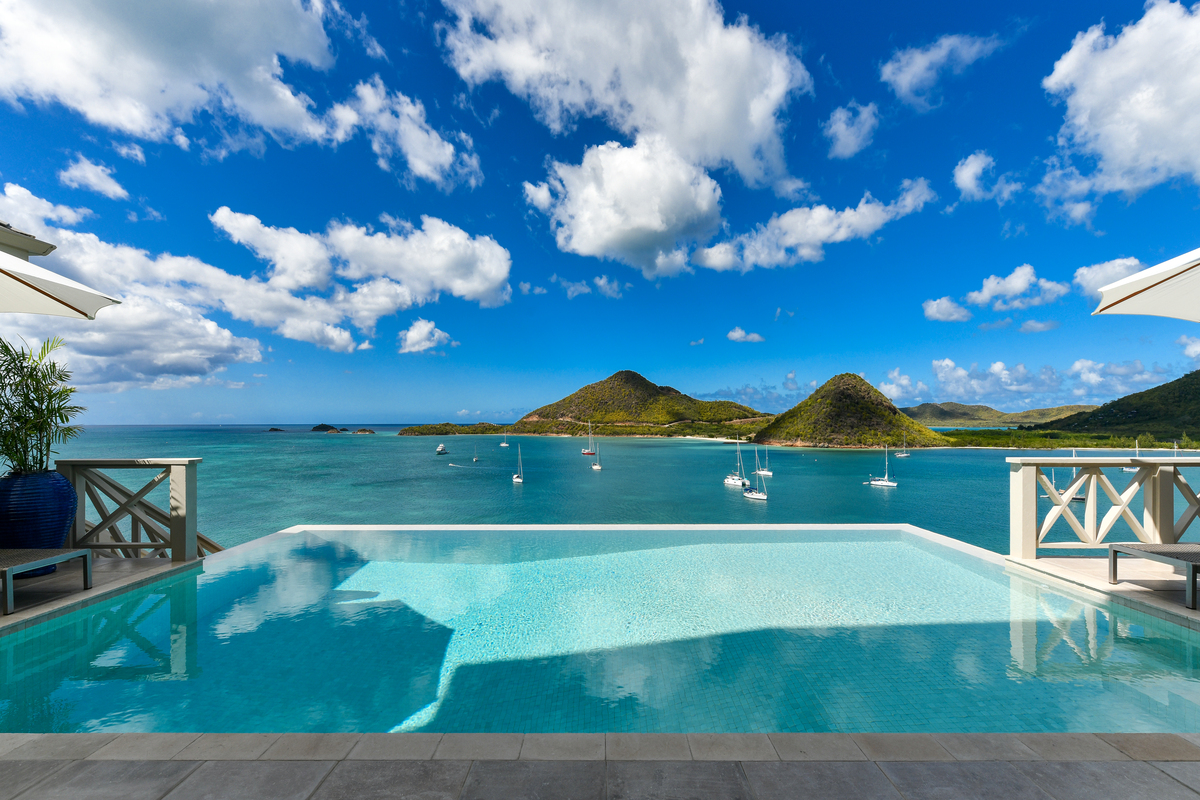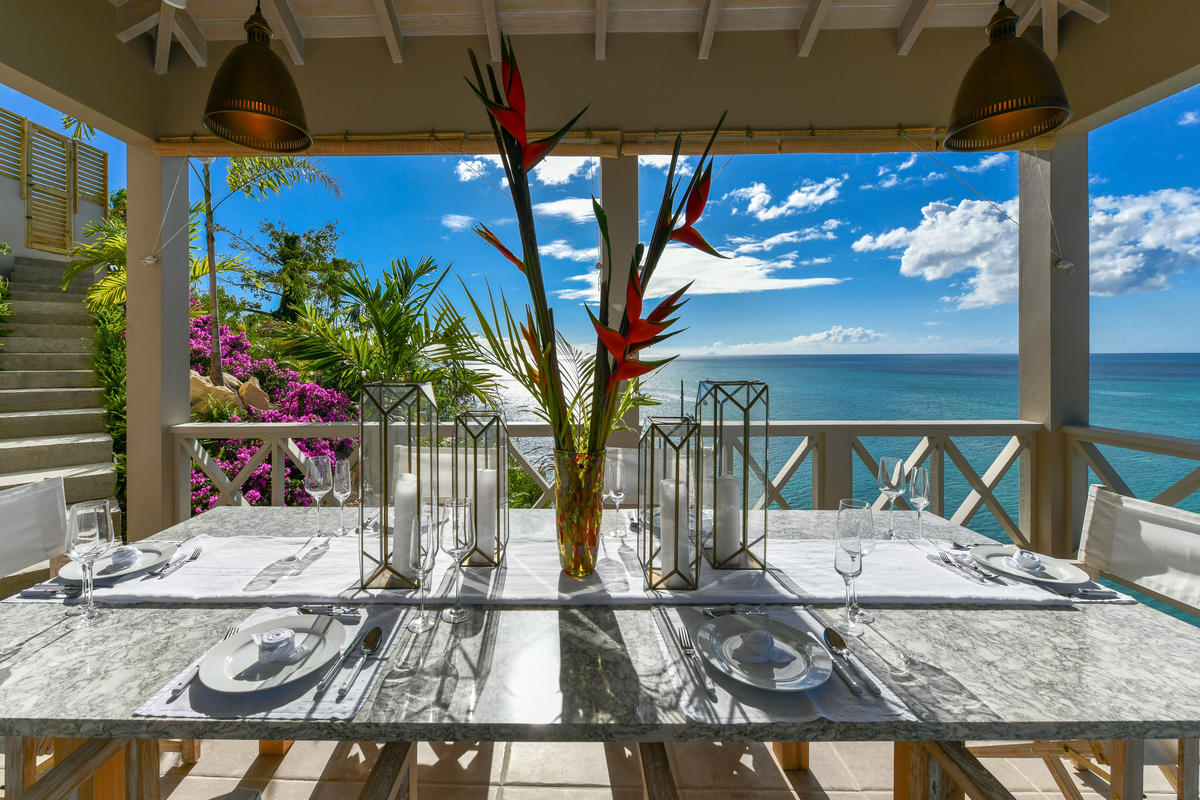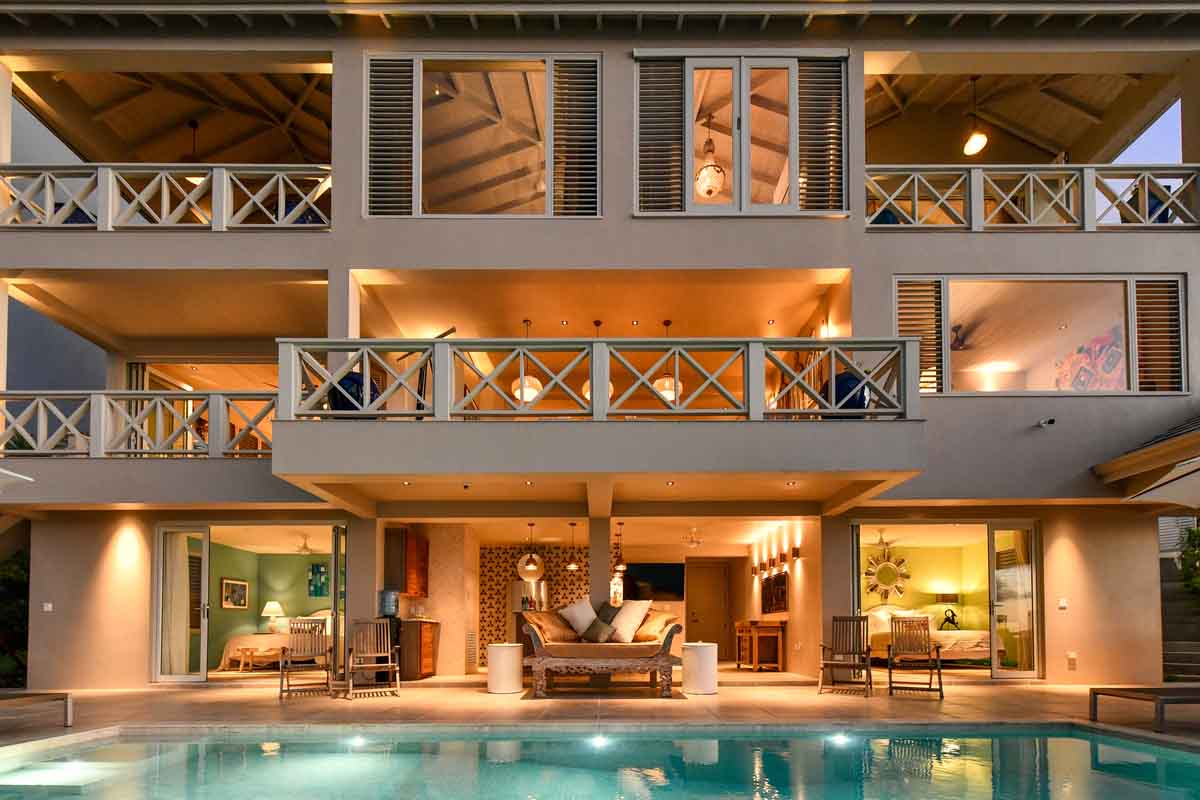 Once inside the Villa, the interior design caught my eye. In all six bedrooms, every detail has been meticulously crafted for comfort by Ward & Co. They have an emphasis on refined finishes with impeccable attention to detail. Everything in the room draws your eye in a way that encourages you to slow down and take it all in. Contemporary design meets classic Caribbean charm through natural stone accents, and high ceilings.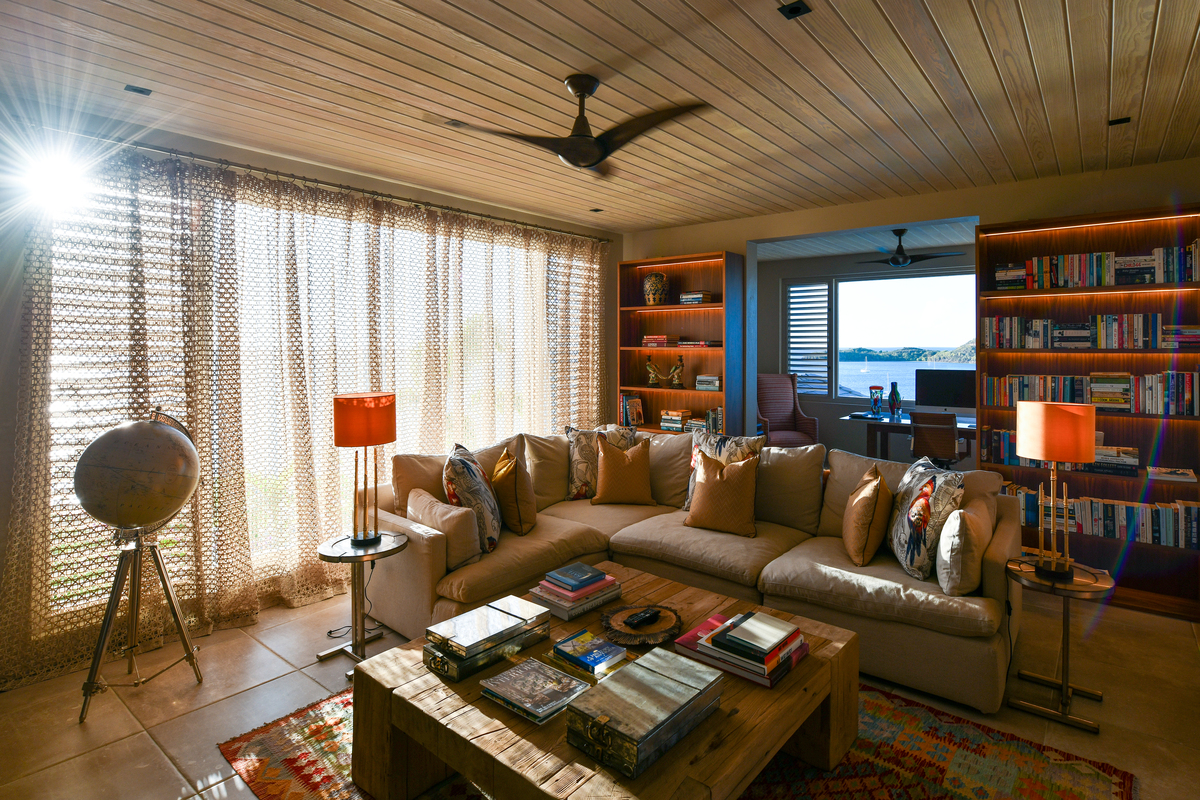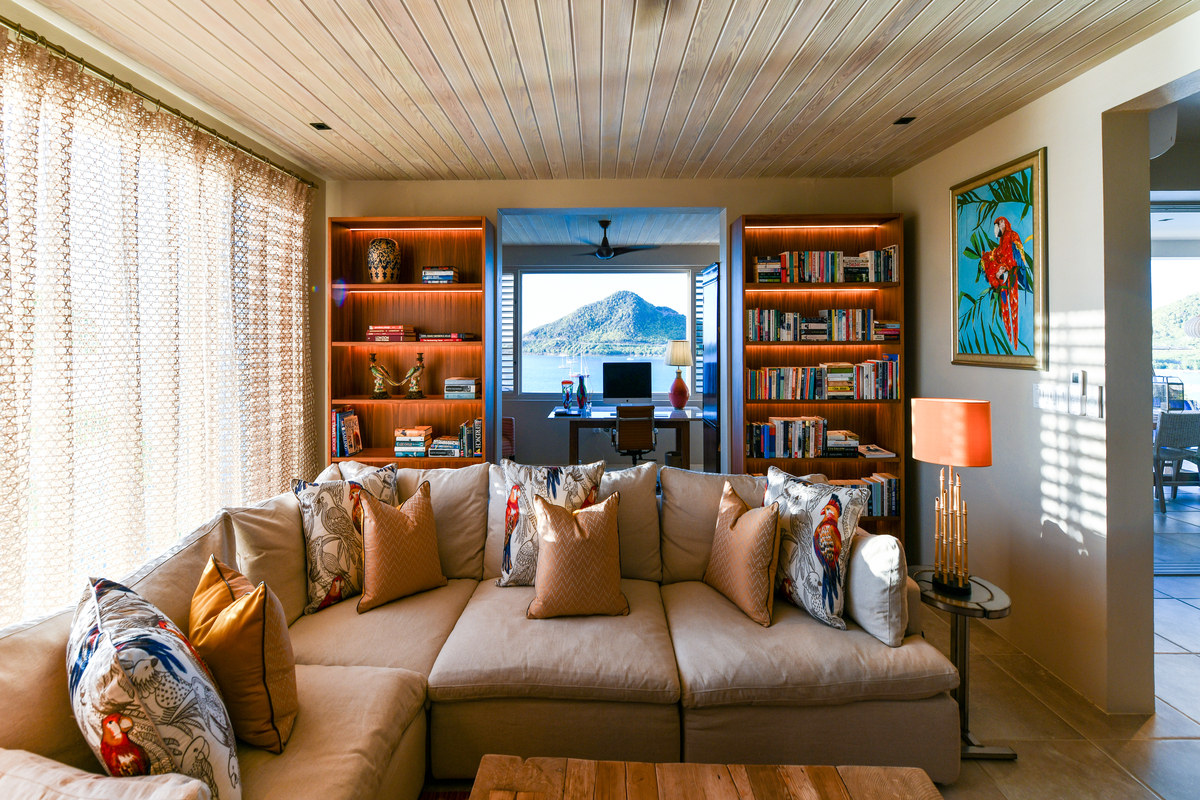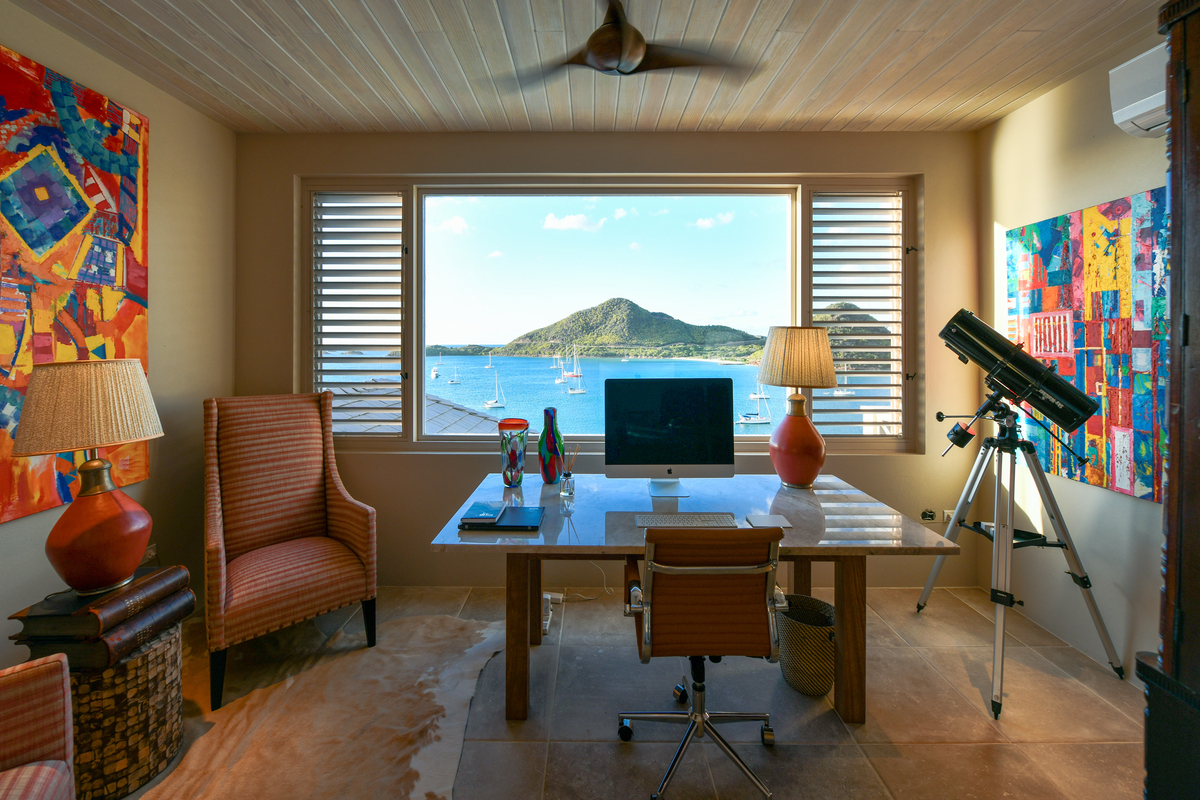 The result is living areas with cozy open-floor plans, creating a seamless flow between the many living, dining and kitchen areas. Though we had private living quarters, I felt well-connected with the other guests.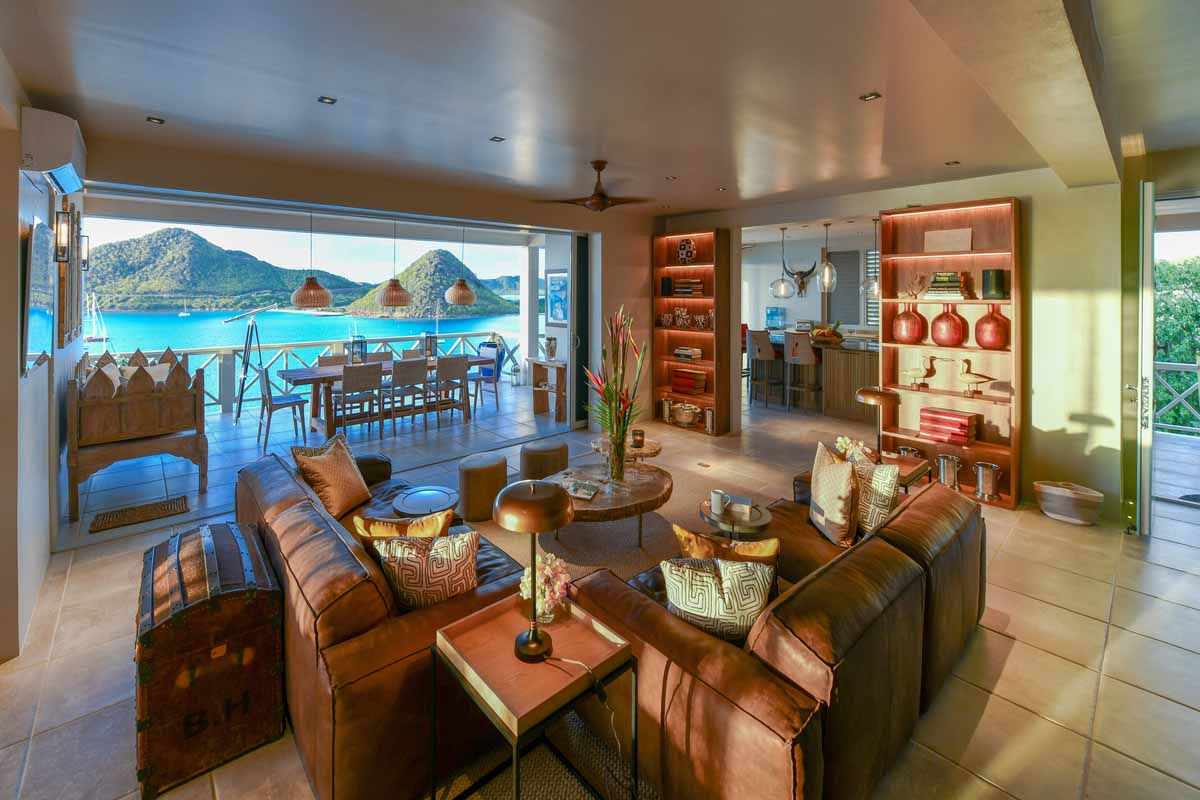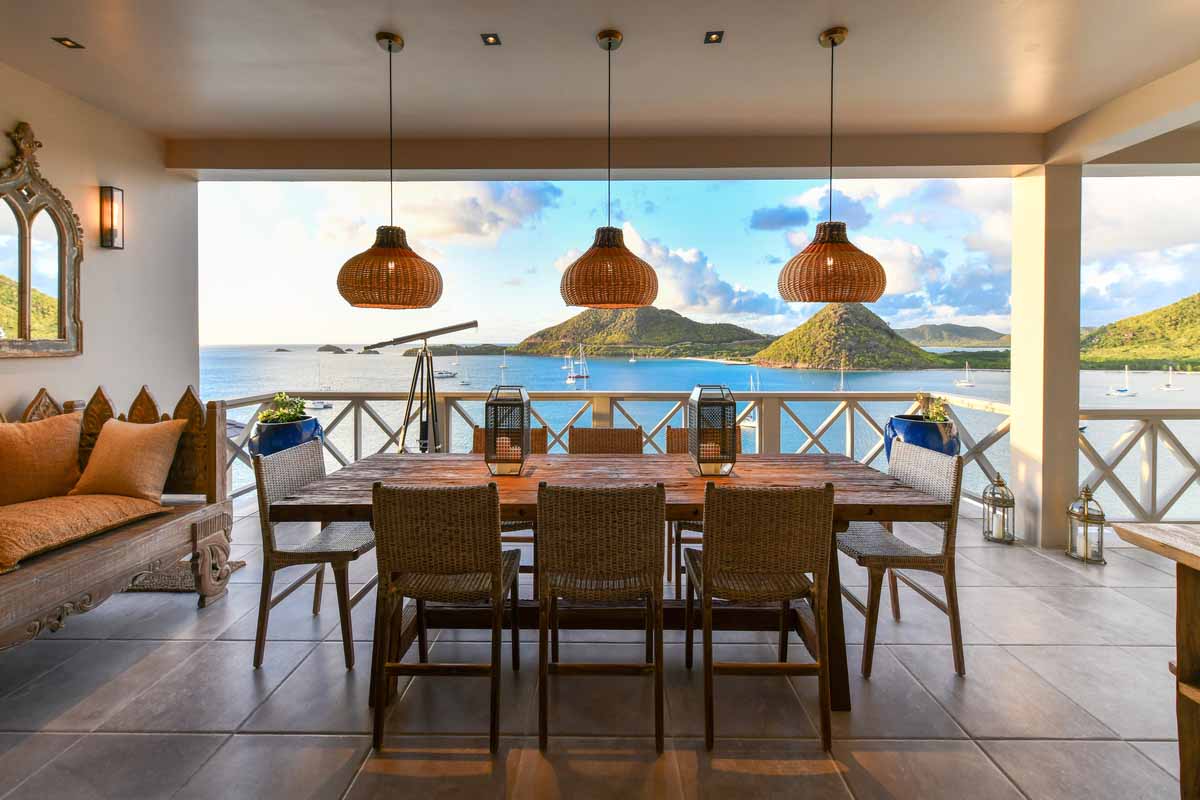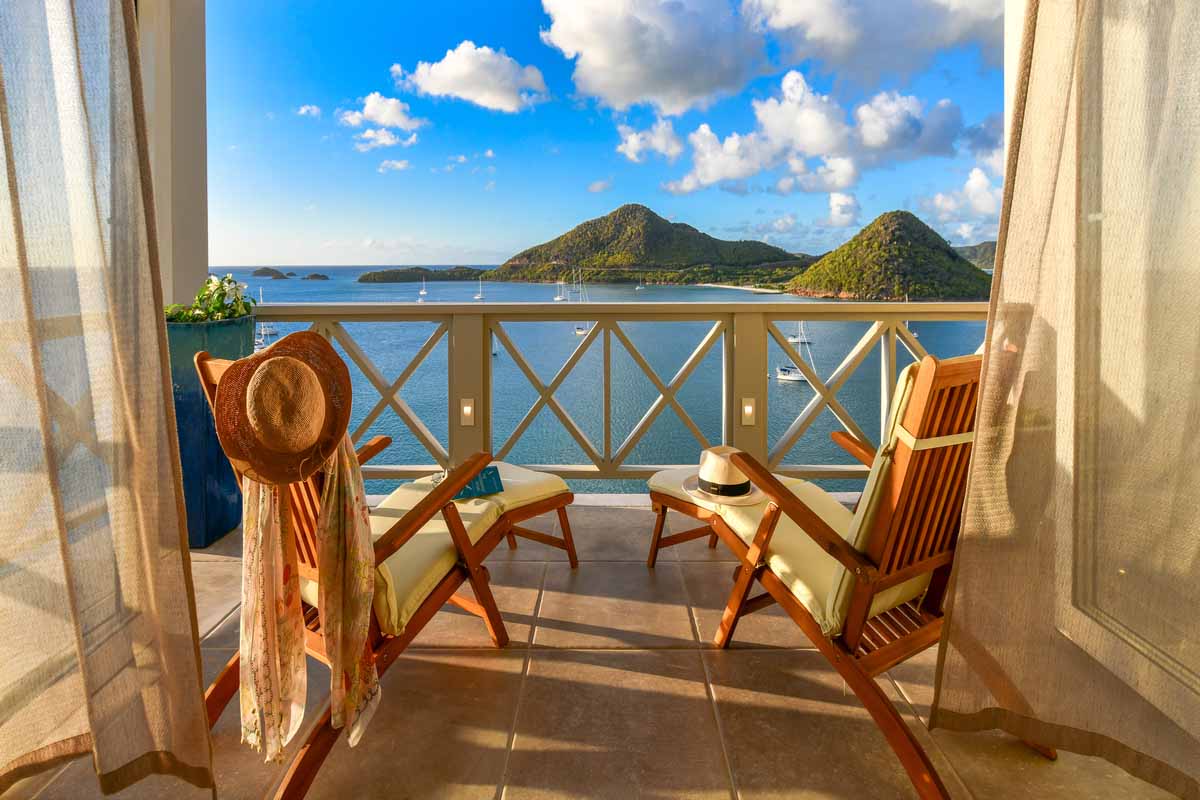 My master bedroom was particularly inviting, featuring a stunning ocean view. I could have stood on my private balcony for hours, watching the horizon and listening to the water. My room had an unbelievably soft king-sized bed and accompanying couch.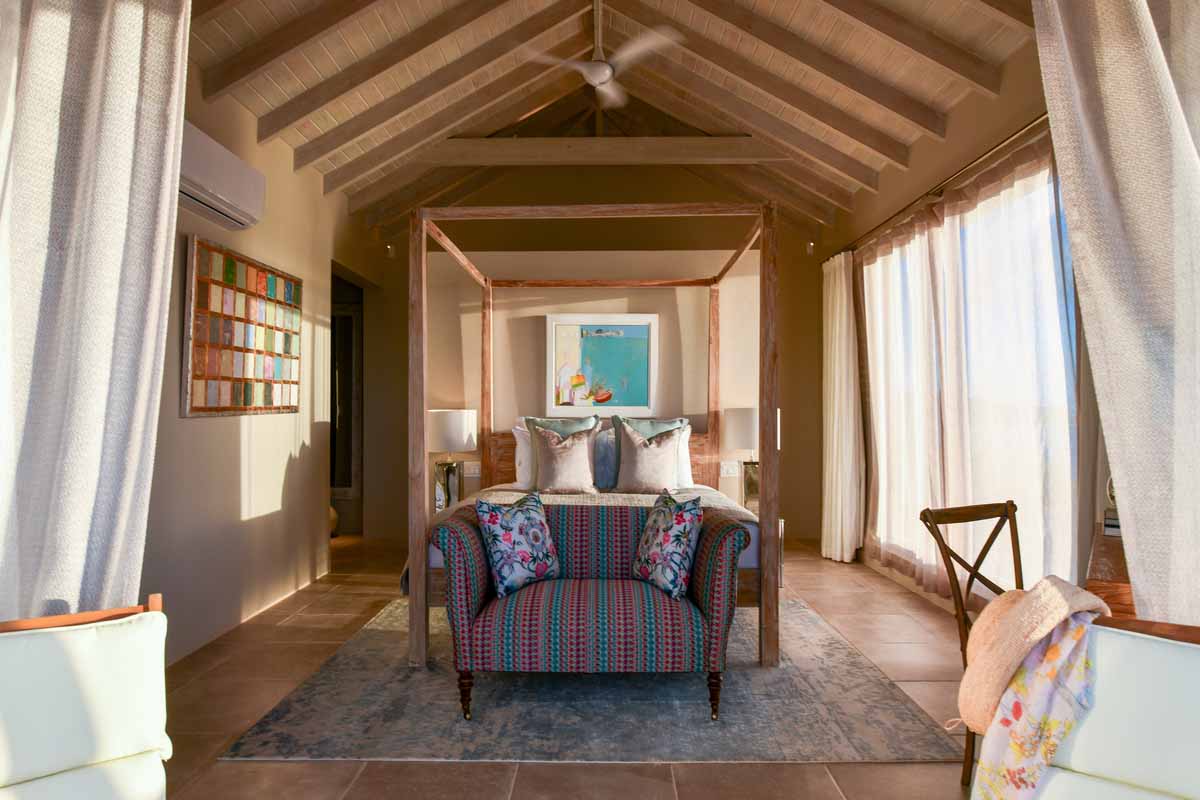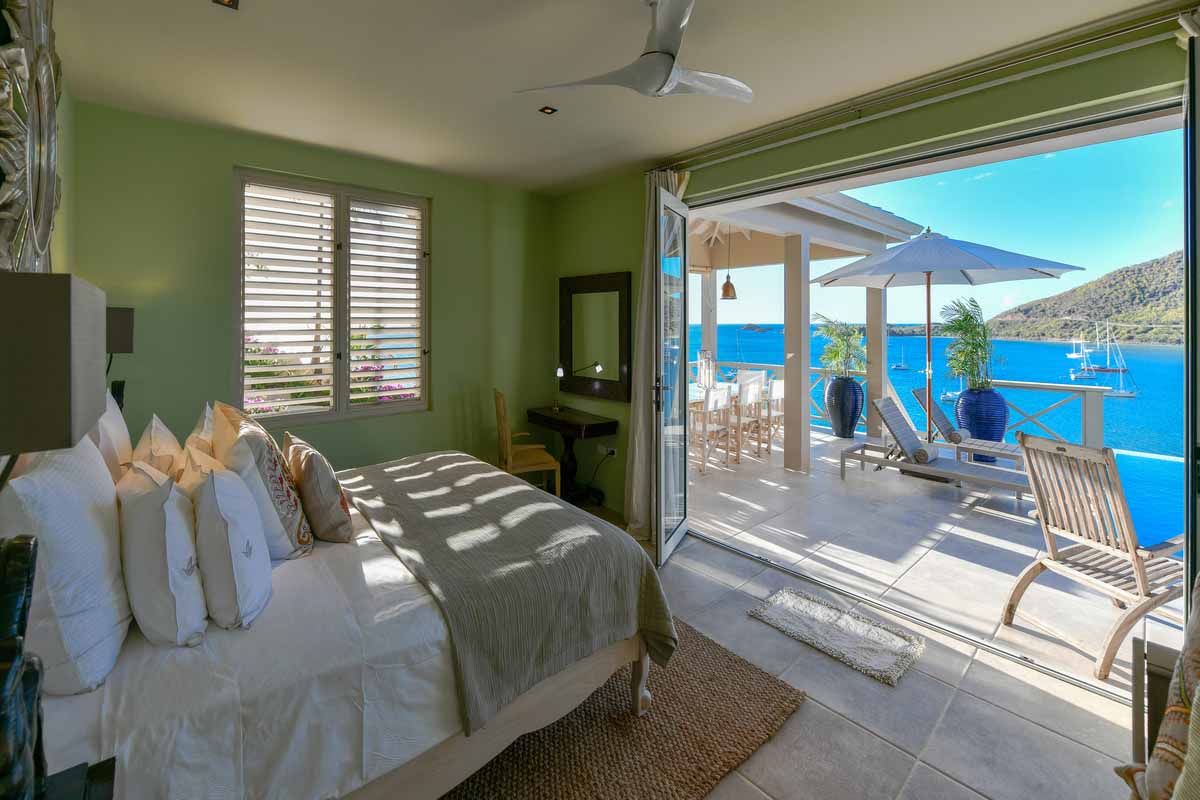 Villa Papillion truly shines in its outdoor spaces. Its terraces and balconies allow guests to immerse themselves in their surroundings. Its best features blend seamlessly into the area around it. Even the marble bathroom offered me a stunning view of the sea. The infinity pool, one of my favorite parts of the villa, seems to stretch into the ocean. Unsurprisingly, it soon became a popular spot to sit and drink.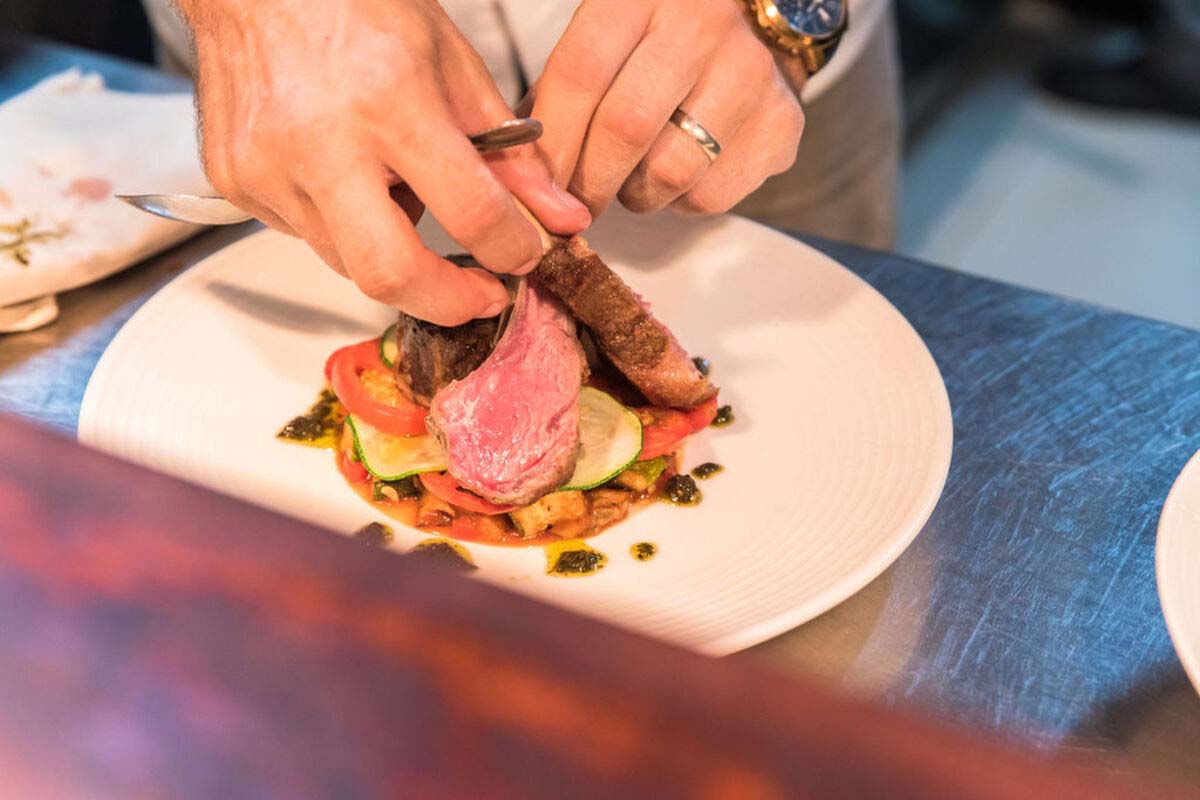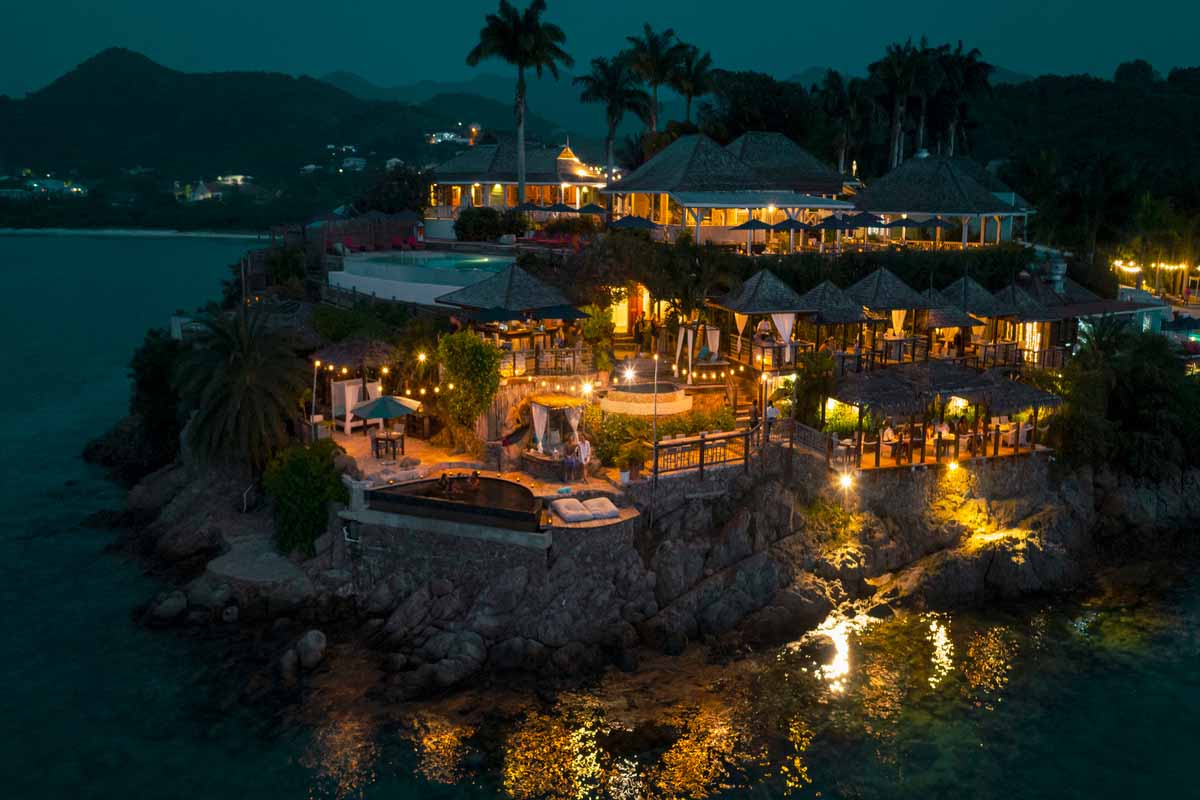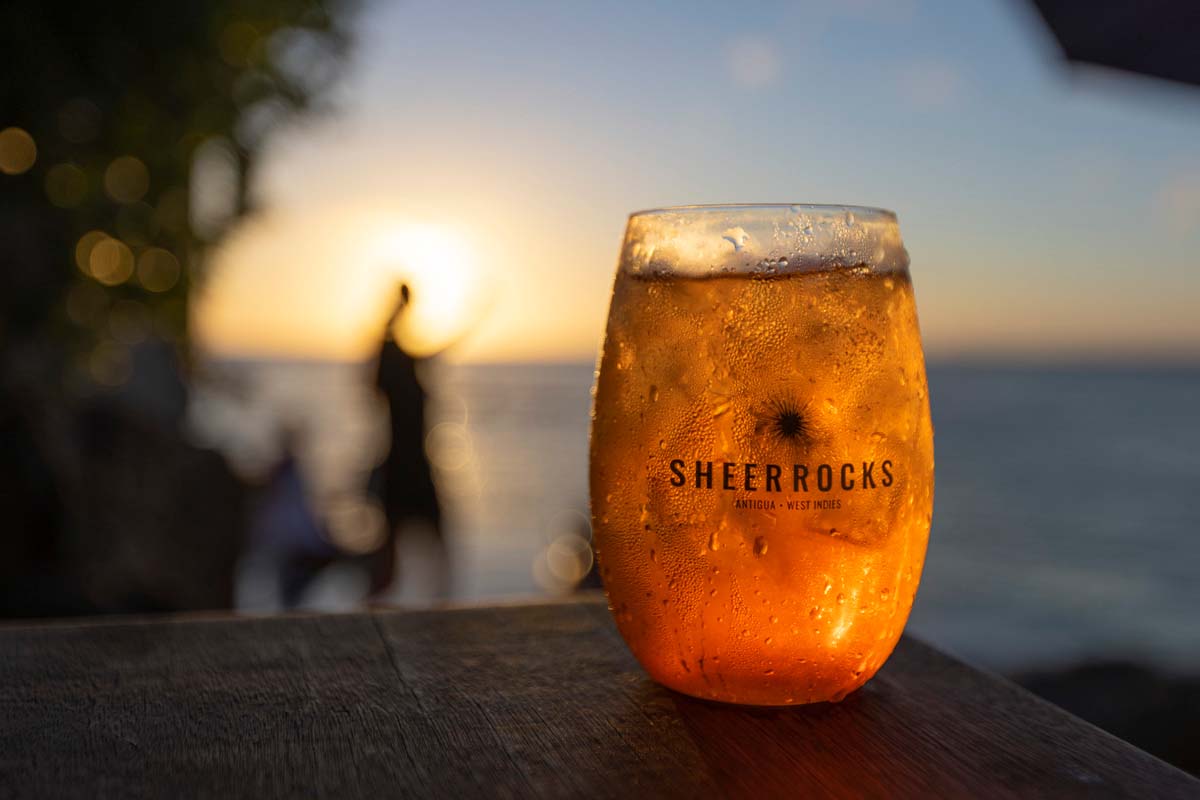 During my stay, I went to Sheer Rocks for drinks and Catherine's Cafe for lunch. For dinner, my group had access to a private chef. The food was amazing, and he was incredibly accommodating. Before dinner on the first night, a steel pan player stopped by and played live music for us beside the pool.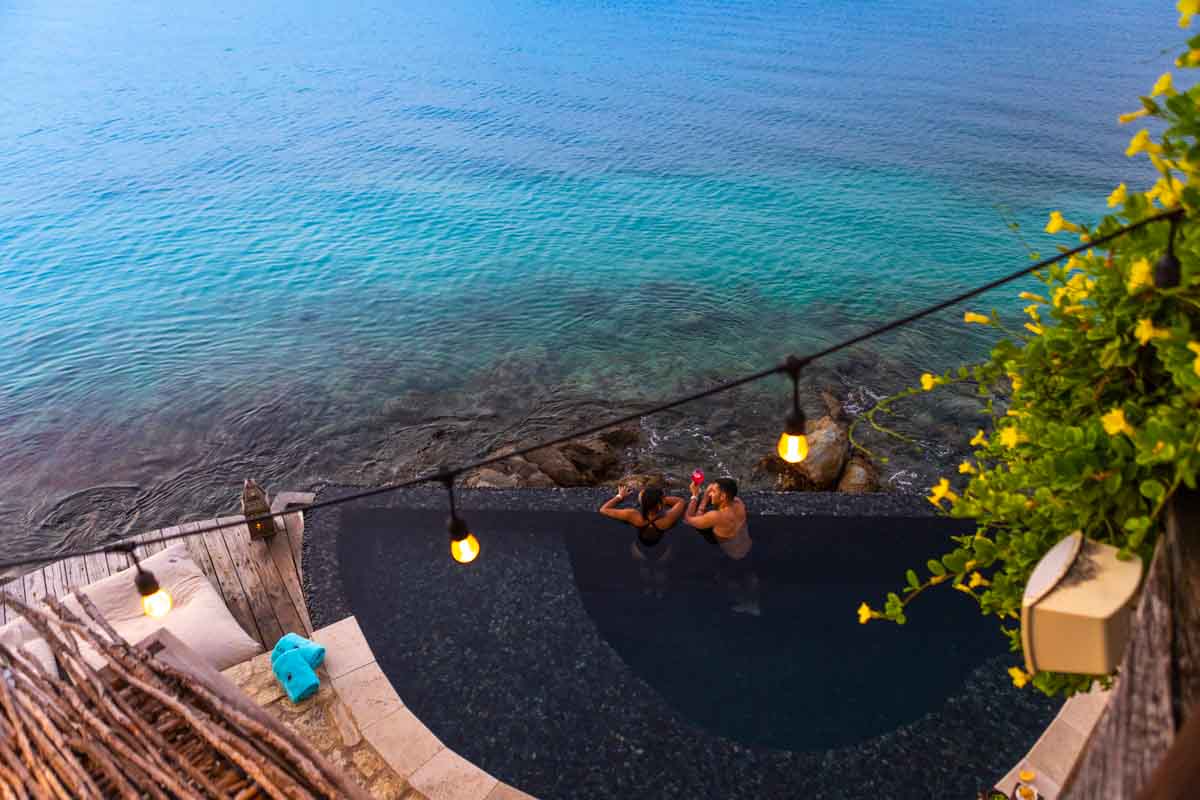 The amenities on offer are industry-leading. Aside from the gym and surround-sound theater room, day-to-day services include excursions, a butler, a maid and chef service. The staff was incredibly responsive and kind.
I spent my whole first day on the Barefoot Antigua. The waters were clear and calm, and we spent the day traveling the coast beach-to-beach. I snorkeled, but SCUBA, wakeboarding, and other water sports were available. My favorite place that we stopped was the gorgeous Andes Shipwreck. From the moment we anchored, I could see schools of fish swarming the boat.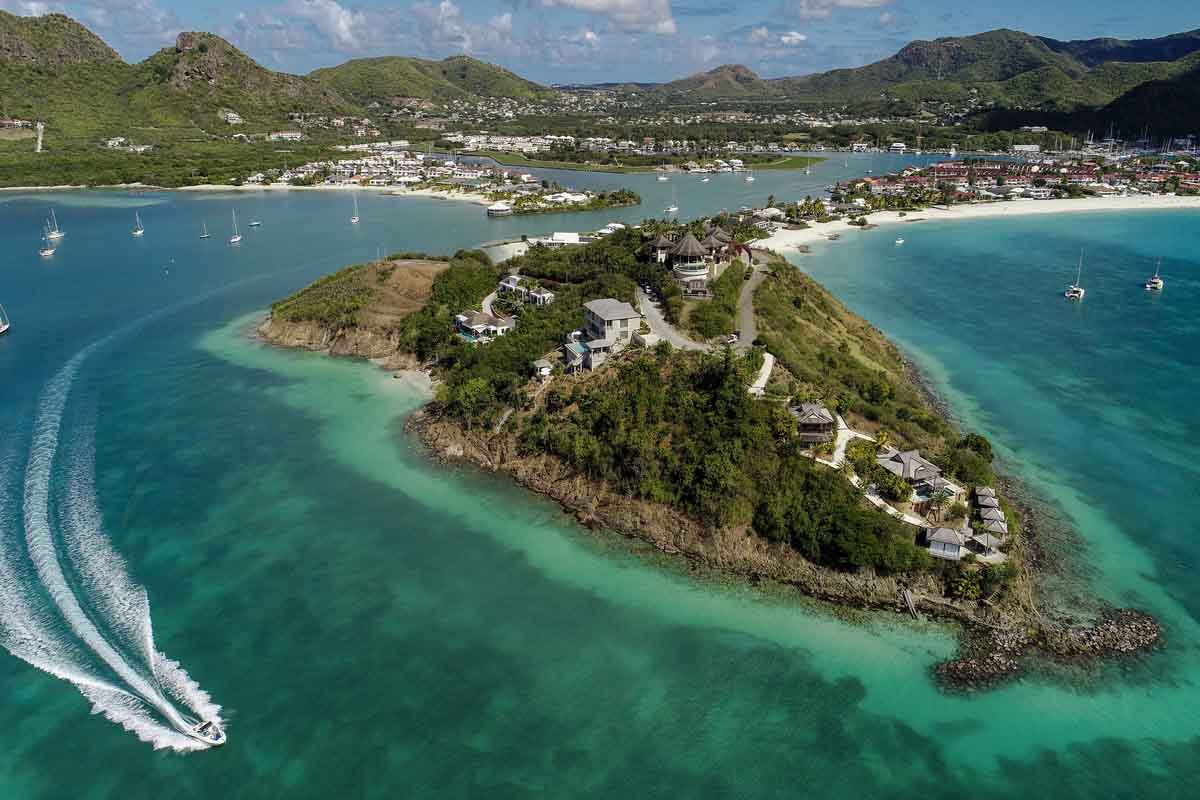 Then the next day, I went on a van tour with the Antigua tourism authority. Until then, I hadn't realized how close we were to St. John, Antigua's capital. We stopped at the Shirley Heights lookout. Shirley Heights is one of the highest points of Antigua, reaching a stunning 490 feet. Every Sunday afternoon they have a big BBQ with live music. From there, I could see most of the island's luscious greenery and gorgeous countryside. It was unlike anything I'd seen before, and a view I'll never forget.
Whether you're looking for a romantic getaway, a family vacation, or a retreat with friends, Villa Papillion is the epitome of Caribbean luxury. Its breathtaking views, incredible service, and generous amenities combine to create an experience you'll always remember. Indulge the splendor of Villa Papillon and create memories that will last a lifetime.