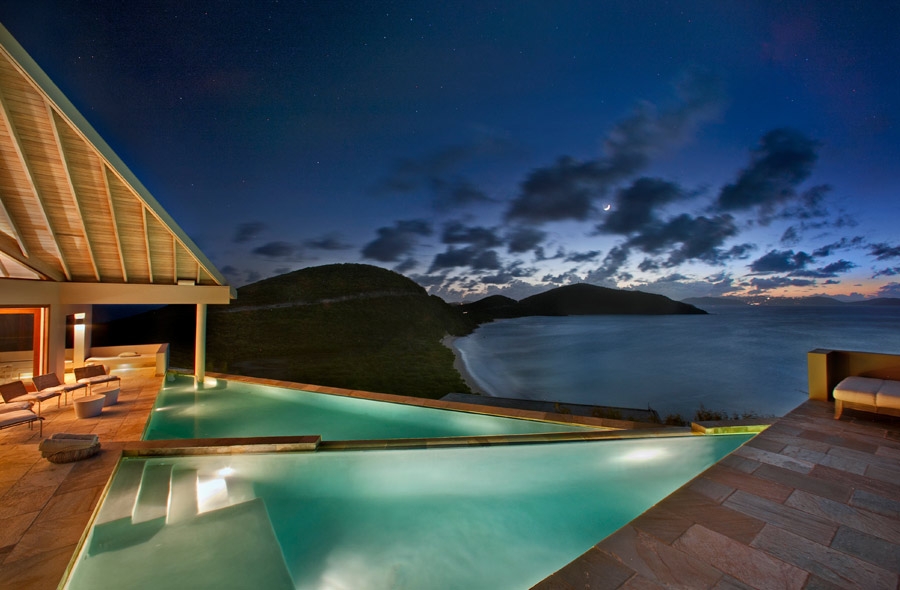 There is only one way to enjoy a truly special vacation in a private villa — the right way! When you choose a private vacation villa operated by Villas of Distinction, you'll find that your options are as endless as the amount of lifelong memories that await you.
This is a private villa company that leaves nothing to chance. Every conceivable desire, requirement or whim of yours is covered and catered to, which means that no matter where your travels take you, and regardless of what you want to do or experience when you get there, an incredibly luxurious, yet affordable home awaits. You and your family will have no option but to have the time of your lives.
Impeccable, five-star service starts the moment you make your first call to one of Villas of Distinction's reservations agents, who average over 14 years of experience. Their expertise comes in handy whether you're making a big decision like selecting the proper villa, or finalizing a few details like choosing the best local items to have stocked in the pantry and refrigerator when you arrive.
While customer satisfaction is the top priority for Villas of Distinction, there is no question their other major strength is the staggering number of luxurious and spectacular private villas they have in their portfolio. To be specific, you can choose from over 5,000 villas in more than 50 destinations around the globe. If you're craving the Caribbean, there are over 20 islands to choose from, including several private islands. They also offer multiple destinations throughout Europe in Italy, France, Greece and Spain. In addition, the beaches of Mexico, Costa Rica, Tahiti and Thailand glisten with amazing villas, all ready to offer you a glorious experience in pampering and personal service.
Villas of Distinction is celebrating its 20th year of allowing their customers to indulge in the vacation of their dreams, and you'll find that their two decades of practice means perfection for you. Literally, no detail is overlooked, and if they haven't thought of something they more than welcome any suggestions you may have to make your stay even more customized and luxurious. From providing private chef service and transportation to and from the airport by knowledgeable and friendly chauffeurs, to literally having any endeavor the locale could provide at your reach is what a Villas of Distinction vacation is about.
It starts when you pay your initial visit to the Villas of Distinction website. That's when you'll see the options that await you around the world. Whether it's a fabulous family getaway to Hawaii or Europe, a romantic excursion to Tahiti or a private island, or maybe something more adventurous with a trip centered on tennis, golf or skiing, Villas of Distinction will do what they can to make it magical and memorable.
Villa Serena
We got a taste of a Villas of Distinction vacation in Los Cabos, Mexico, and it was spectacular. Villa Serena, situated on the sea in a discreet, gated community, blends in with its neighbors until you open the front doors and take in the splendor that this incredibly elegant, spacious, modern and impeccably appointed home unveils. The marble hallway in this exclusive beachfront residence opens to five large bedrooms, including two separate master bedrooms as luxurious and comfortable as any resort you've stayed in. The spacious interior is perfect for lounging, entertaining and relaxing, and the living room, dining room and master bedroom have breathtaking views over the infinity edge pool to the pristine white sandy beach and the calm warm waters of the Sea of Cortez. The home has over 6,100 square feet of living space, and the private, elevated swimming pool gives you the feeling that you are floating above the sea, which is just steps away.
Daily housekeeping comes with your stay, along with private transportation in a Suburban, L'Occitane toiletries, a surround sound iPod-ready audio system, and satellite TV complete with five big screen televisions and wireless satellite Internet. The kitchen, like all rooms, is state-of-the art, with beautiful granite countertops and Viking, Sub-Zero and Dacor appliances. The dining room in Villa Serena seats 10, and full outside dining is a highly recommended option as well, since the pounding of the waves can be in perfect concert with any ambient music you select to be playing on the outside deck.
An amenity that you may enjoy most at Villa Serena is the private concierge provided by the owner. They handle any request you may have day and night, and we definitely recommend that you have them arrange for a poolside manicure or pedicure, private chef service or margaritas after golf.
Villa Serena is truly a self-contained paradise, and the only negative thing we encountered was seeing it in the rear view mirror of our Suburban as we were being transported back to the airport on another spectacular, sun-kissed, perfect day in Cabo.