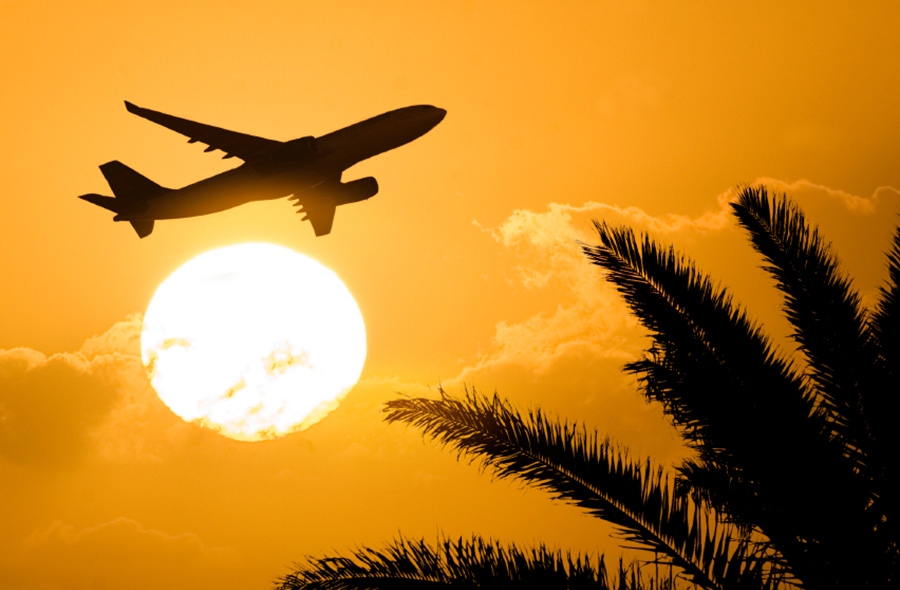 How does a luxury vacation experience to Brazil, Vegas, Thailand, New York or Spain sound? What's even better is when you factor in luxury travel concierge assistance from VIP Travel Experience.
VIP is a luxury travel agency specializing in exquisite VIP service, focused in organizing special tours, tailored to its customers. With a high attention to detail, we offer many different types of packages to include hotels, fine dining, private transfers, personal assistants and much more. We have exclusive access to VIP events and parties and have links to some of the worlds' finest hotels, private villas and accommodations.
If You Can Dream It We Can Deliver
Exclusive Concierge or Cicerone Services
Private Ski Instructors
Helicopter or Plane Rental
Personal Tennis Coach
Private yachts Rental
Private Chefs
Car or Limo Rental
Nanny Services
Preferred Magazines & News Papers
City Tours & Private Guide
Spa Services
VIP Reservations
Maid service
VIP Tickets and Entries
Laundry Services
Security Services
Personal style
Cell phone
Private Reception and transfer services
Personal trainer
Personal Hairdresser & barber
Personal Shoppers
Membership Core Benefits & Details
VIP Travel Experience (VTE) is an up and rising luxury concierge and lifestyle management firm. With a World-View approach to delivering a full service concierge travel business, we spent years before opening our doors to acquire our extensive network of well-established global suppliers, all of which were handpicked by the owner of VTE, Robert Landen.
VTE provides bespoke membership options for some of the most discerning clientele around the world for all their travel needs in one place. VTE members are granted a gateway of privileged access to our exclusive network of handpicked luxury providers.
All membership options are fully customized for each client and provide unique amenities and services for clients who value unsurpassed convenience, the highest degree of luxury, exclusivity and impeccable service will be received each time a client travels with us.
From entertainment, leisure or business travel, to bespoke and lifestyle services, VIP Travel Experience invites you to be part of an exclusive world of luxury, convenience and accessibility. We are dedicated to providing our clients with superior service for individuals, couples, families, executives or corporations, no matter where life takes you. Memberships are perfect for corporate MICE programs (Meeting, Incentives, Conferences, & Exhibitions) we do all the work for you.
From exquisite gift ideas to dinner reservations or the ultimate red carpet experience, our dedicated member specialists work around the clock and around the world to bring the best in luxury travel. Whether it's for business or pleasure, VTE offers clients a number of membership choices to cater to your preferred level of assistance, all of which are shown below. Should you have any further questions or require more information, please contact us today.
Our clients experience the simplicity and convenience that begins the VIP travel experience. The minute our clients provide their details and specifications, our dedicated member specialist are able to tap into our years of expertise and locate the ultimate solution to their requirements. We invite all of our clients to customize their memberships by allowing us to understand the unique requirements for their service plan.
Members can customize their membership by selecting 4 or more options below:
Commercial Events Package
Private Events Package
Private Party Package
Travel Package Upgrade
Reservation Services
Local Errand Running
Luxury Product Procurement
Personal Shopping/Styling
Silver Level $1000.00 Annual Per booking service fees assessed:
Access to our exclusive network of suppliers
Unlimited requests
24/7, 365 days a year
Personalized service
Rental Cars
Airport Transfers
Negotiated Rates on First & Business Class Airfare
Commercial Flights & Ticketing
Negotiated Hotel Rates Worldwide
Preferred Travel Rates & Discounts
Gold Level $50,000.00 Annual
All options in Silver level
5% off booking fees
Dedicated Account Manager
Priority Handling
Custom Travel/Itinerary Planning
Personal Consultation/Lifestyle Evaluation
Platinum Level $100,000.00 Annual
All options in Silver & Gold Package Levels
10% off booking fees
Exclusive invites to exclusive events (including red carpet access, fashion & award shows & other VIP events), in many countries around the globe.
Diamond Elite Level $200,000.00 Annual
All options in Gold, Silver & Platinum Package Level
15% off all booking fees
Elements of Public Relations Management
Property Management Services for 1 Property
Branding / Image Management options
Time Management Options
Preferred Travel Rates & Discounts
Gold, Platinum & Diamond Levels
All of the exclusive Gold, Platinum & Diamond level memberships get discounted booking fees. The annual dues are used to cover your actual annual travel expense, when it runs low, you can top off the balance. All dues are held in a secure protected, third party holding account reserved for members to use with no delay of making transactions each time travel needs are required.
Services included in associated Tier Levels
Silver
Gold
Platinum
Diamond
Many proposed Itineraries to choose from all
destinations
*
*
*
*
Pre-planned & pre-arranged accommodations
*
*
*
*
Flight arrangements with our alliance partners offered
*
*
*
*
Private Transportation upon destination arrival to Hotel
*
*
*
*
100% Personalized one-on-one Tour Guide
*
*
*
*
No waiting in lines anywhere
*
*
*
Pre-check your Hotel upon arrivals & pre-check out on
departures
*
*
*
If desired, local operating Mobile Phones loaned upon
arrival at airport If traveling Abroad
*
*
*
Private Transportation throughout your entire vacation
or business trip
*
*
*
100% Personalized Concierge throughout your entire
Vacation or business trip
*
*
*
All accommodations arranged with more Luxurious,
higher standards & ratings
*
*
*
Dry Cleaning upon Arrival to have all your hassles
taken away
*
*
Stocked Room or Suite with all your personal needs
and request
*
*
Private Jet Service figured, unless not desired for all
flight quotes
*
*
Private Yacht Service quotes included
*
*
Top of the Line accommodations (Private villas, mansion rental, boutique hotels, Restaurants, Sporting Events, Concerts, Golfing, etc…)
*
*
Local Helicopter Transport to avoid traffic hassles met with Limousine upon arrival
*
Private Beaches
*
Private Party accommodations
*
Special Request unlimited
*
Anything you need to be handled on your vacation with us or back at your home
*
Visit VIP Travel Experience online at VIPTravelExperience.com and become a VIP club member. Whether you're a Silver, Gold, Platinum or Diamond tier level member, you'll receive exclusive updates and more about exciting travel options and perks. Serving Birmingham and worldwide travel for vacation or business, VIP invites your inquiries at 1.888.992.8478.