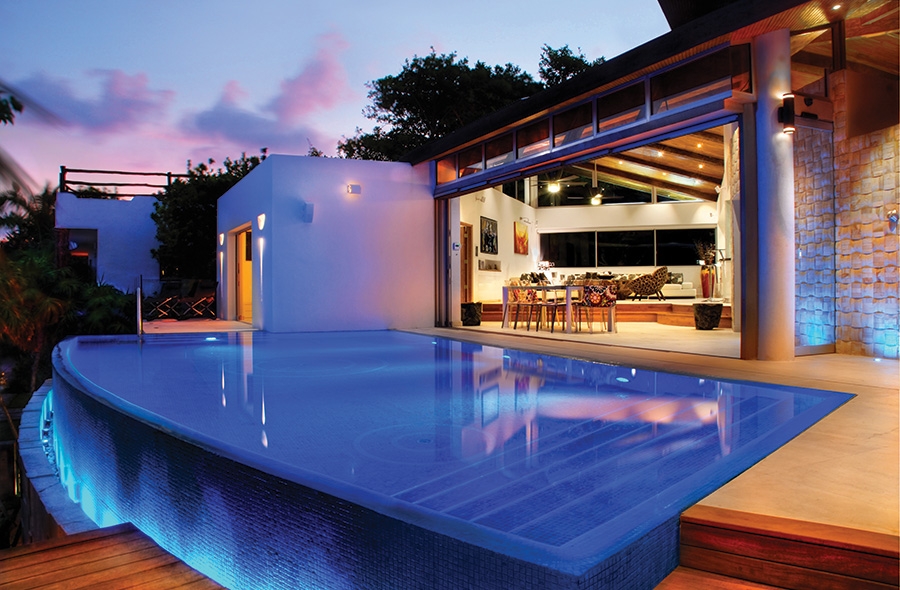 There's something very unique, special, unforgettable, and, oh yes, let's be very clear about this — addictive — about a vacation spent at a Villas of Distinction private villa, whether it's in Italy, Spain, France, Greece, the Caribbean, Hawaii, or, as in the case of a recent stay we enjoyed immensely, Mexico.
Readers of Jetset Magazine certainly understand the value of great service, and simply put, it's impossible to put a price tag on it when the service is world class, which is exactly how it was on our stay at the modern and seductive Kite House in Playa del Carmen. Located in an exclusive gated community, just steps from a pristine, white sandy beach, Kite House is a fully-automated home, with Caribbean Sea views from the dining room, kitchen and pool area.
Kite House, like all Villas of Distinction properties, offered all you could ask for in a vacation home. The over-the-top service was on display from the moment we arrived on the property until we begrudgingly said goodbye three days later. At Kite House, we had full-time cooks preparing fresh meals from the menus we requested. Like we did, you will have your very own personal concierge who will manage the shopping for meals, as well as have your own bar set up at the home. The concierge will also acclimate you to the home, introduce you the Wi-Fi and all the electronic equipment, coordinate the staff and line up any and all transportation you may need. Daily maid service is standard with all villa rentals, meaning every time you return to the home it will be spotless.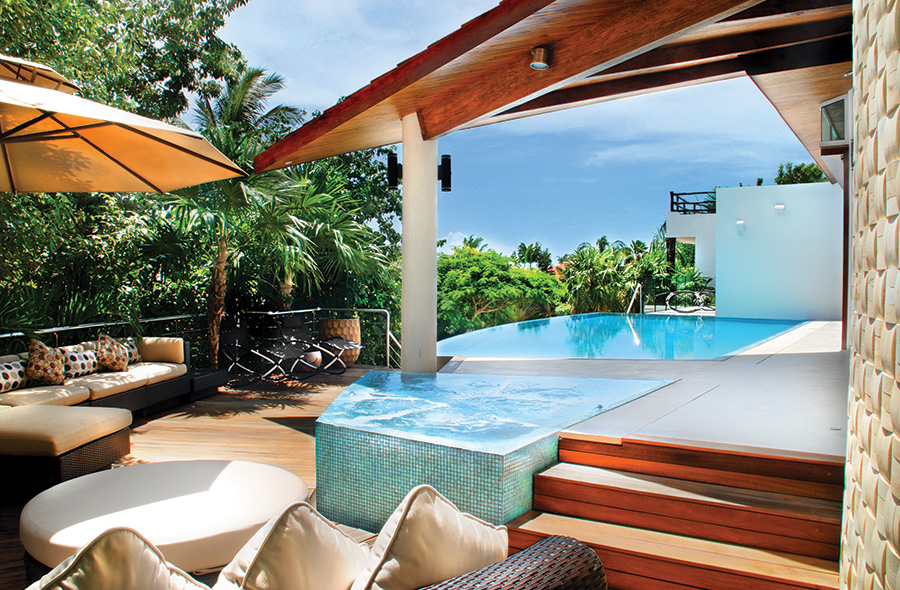 Villas of Distinction has been matching the perfect vacation homes with their customers for over 25 years. One thing that sets them apart as a premier luxury villa provider is their extensive inventory. Their unmatched team of dedicated experts is at your service to find you the perfect match for whatever your trip entails. When you consider their portfolio includes properties ranging from one-bedroom apartments to 42-bedroom estates in over 50 destinations across the globe, there's little doubt you'll find what you need for a family vacation, romantic getaway, golf excursion, wedding, corporate retreat or whatever else.
As our group of close friends experienced at Kite House, the memories created from a villa rental cannot happen any other way. When you don't have to worry about preparing meals and your personal cook is preparing gourmet masterpieces three times a day specifically to your instructions, you have so much more time to spend with the people you are with. Your personal concierge cuts through all the clutter of navigating local customs and logistics. For instance, we wanted to embark on a fun boating trip for a few hours one afternoon. Our concierge not only lined up a VIP experience on a private 30′ yacht, but also had our ride to the pier waiting at the house and a delectable dinner waiting when we returned.
If you have never treated yourself to a true villa vacation, or if it's been a long time since your last one, spend some time browsing the Villas of Distinction website. Once you see the quantity and quality of homes, all of them in the most desirable, exotic, serene, exciting and beautiful spots on the globe, the only thing left is to envision yourself enjoying any type of vacation in that dream villa. Simply make a call to a Villa Specialist who will put into motion all of the details you need for an absolute dream vacation.
Villas Of Distinction
VillasOfDistinction.com
800.289.0900