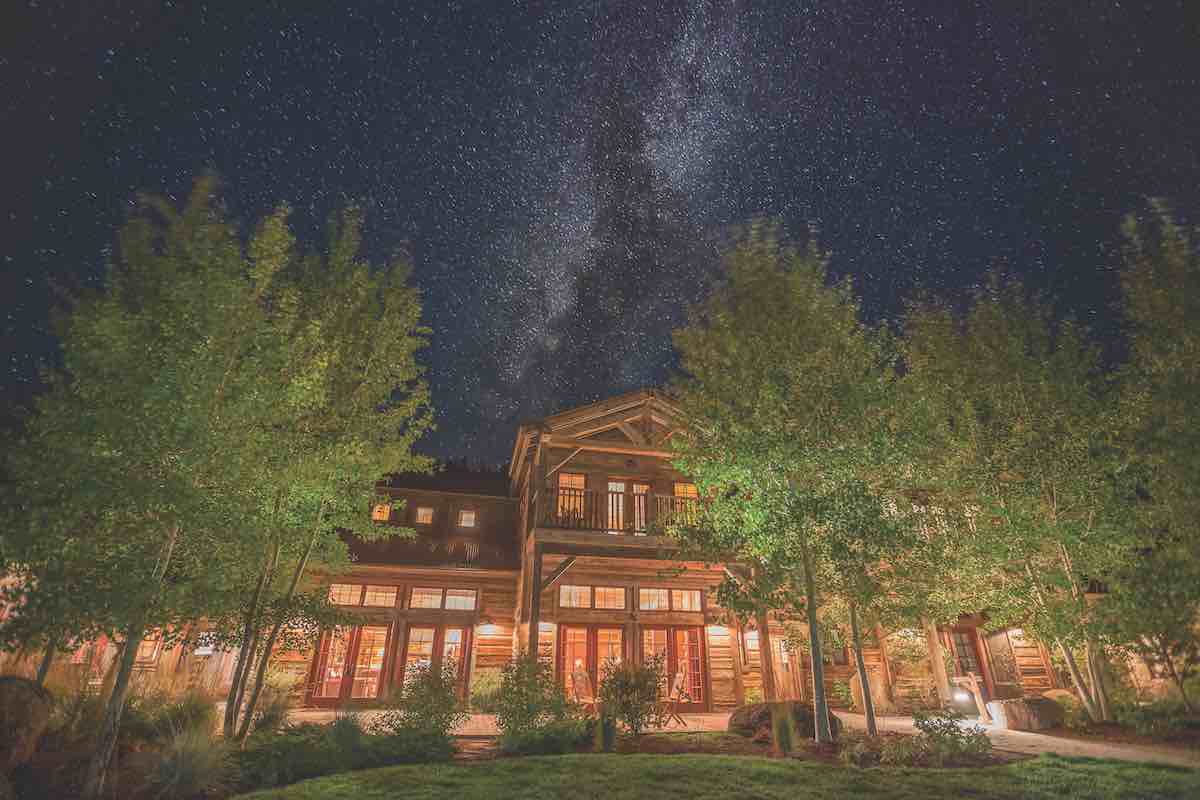 A memorable wilderness adventure opens your eyes to a more revealing truth—the inner journey of self discovery that should be paramount to all of us. Patrick Little embodies this philosophy and serves as a welcome beacon in his role as Activities Director at the Ranch at Rock Creek—guiding upscale travelers in the fine arts of Big Sky country recreation. When I met Little ten years ago—shortly after the launch of this now legendary Montana ranch—he was a tall glass of handsome angling expertise. And I had zero fly-fishing experience. It had long been on my bucket list to learn the zen of casting flies on one of America's great blue ribbon trout-rich rivers. The Ranch delivered this in spades a decade ago, I reeled in several brawny browns and rainbows the size of dachshund puppies. I recently returned to take on ice fishing on Georgetown lake.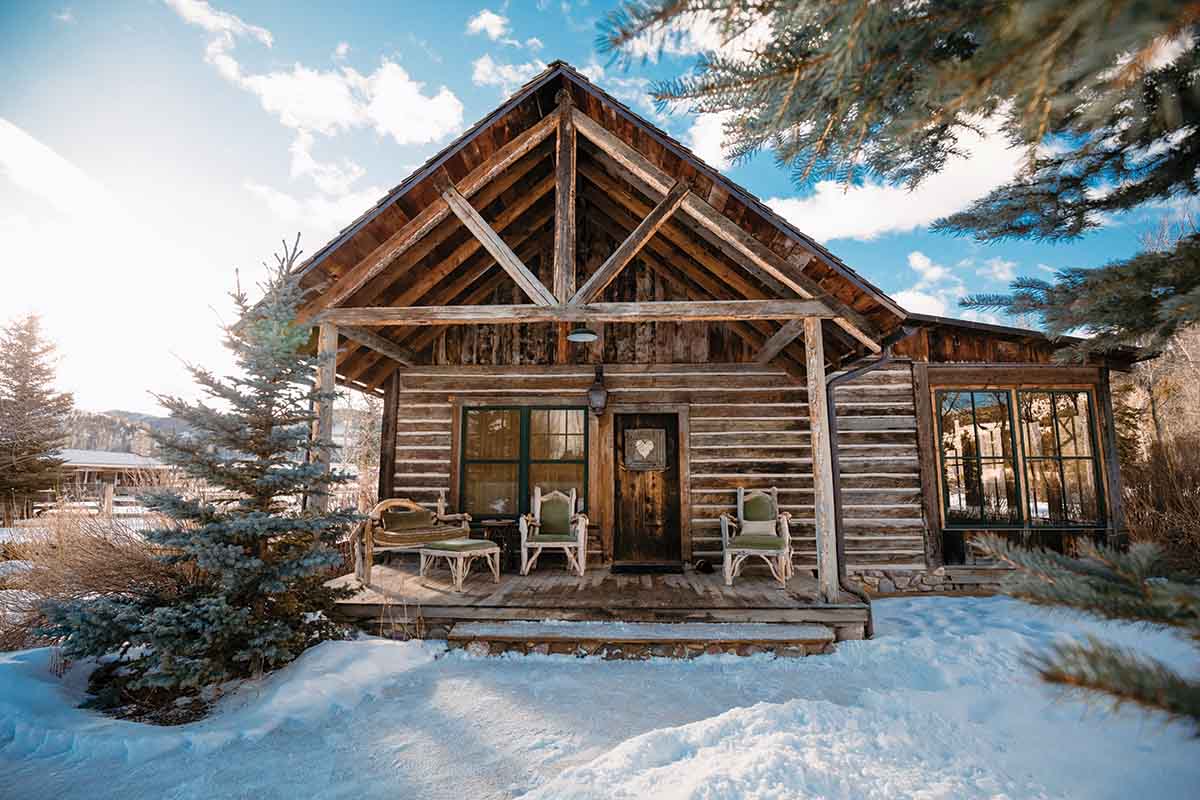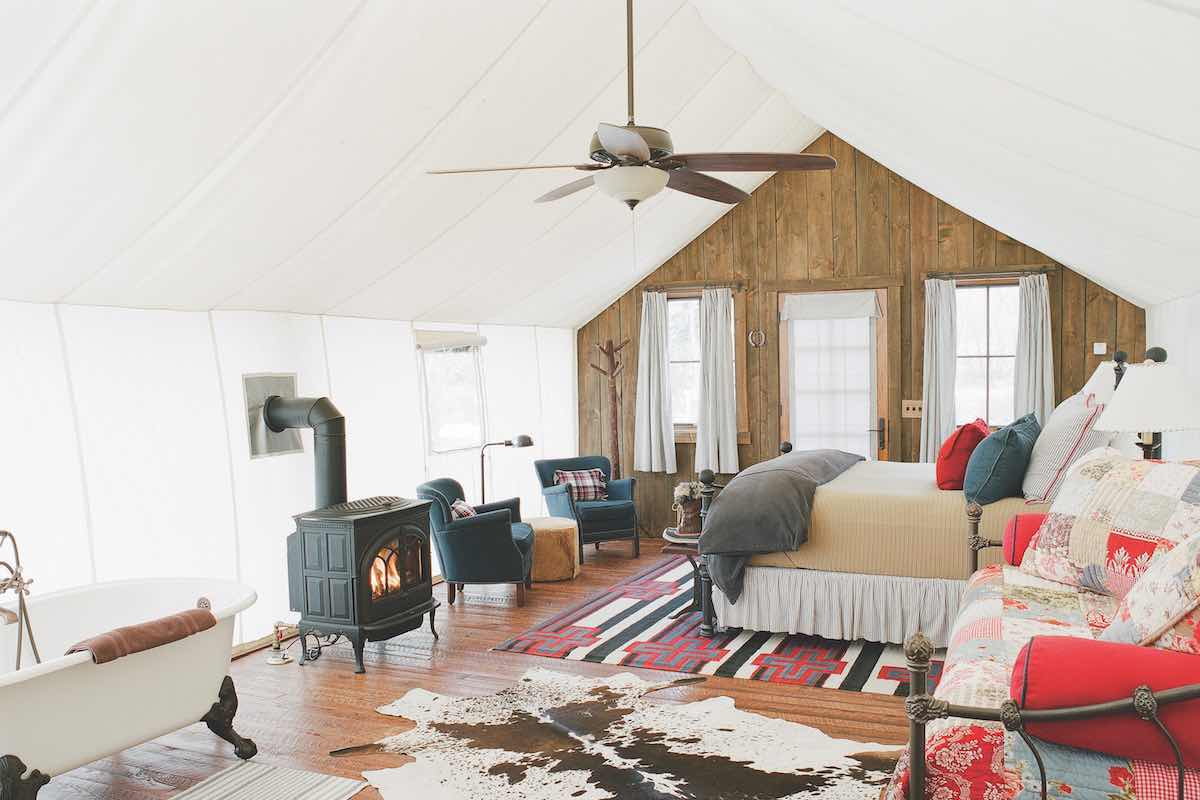 The little hut on the tundra expedition did not disappoint, The Ranch at Rock Creek has clearly mastered the art of making dreams come true. The Ranch's activities hub, Rod and Gun, has a library of top tier gear included in your stay. Little's local insider expertise and proximity to the state's most majestic offerings made Ice Fishing 101 the refreshing feat of patience and pleasure it should be. From illustrious horseback riding (you won't find more pampered horses in Montana) to challenging shooting ranges to stagecoach excursions, this luxury guest ranch is a moveable feast for the senses. Many outdoorsy travelers have only one true wish: to share in the splendor of a ranch holiday with family and friends. The Ranch at Rock Creek makes this dream possible with luxury cabins and canvas cabins charmingly called Sweet Grass, Ponderosa and Bear House—well-behaved pets are most welcome. The stunning 19th-century barn remodel captures the storied splendor of Montana and can sleep up to 13.
Current owner James Manley has followed in the footsteps of previous stewards, including a member of the Roosevelt administration and rodeo cowboy Bucko Standinger. Manley spent 20 years looking for the perfect ranch, following his childhood love of the West. He desired a very specific brief—a river running through the property, a nearby ski hill and no venomous snakes or grizzly bears. In 2007, his search for the perfect ranch ended with the perfect Manley family and friends getaway. After he added luxurious, stylish accommodations and restored historic buildings, it evolved far enough to clinch the title of the world's first Forbes Travel Guide Five-Star guest ranch in 2014. The Ranch at Rock Creek aims to give guests a meaningful adventure in the still wild west.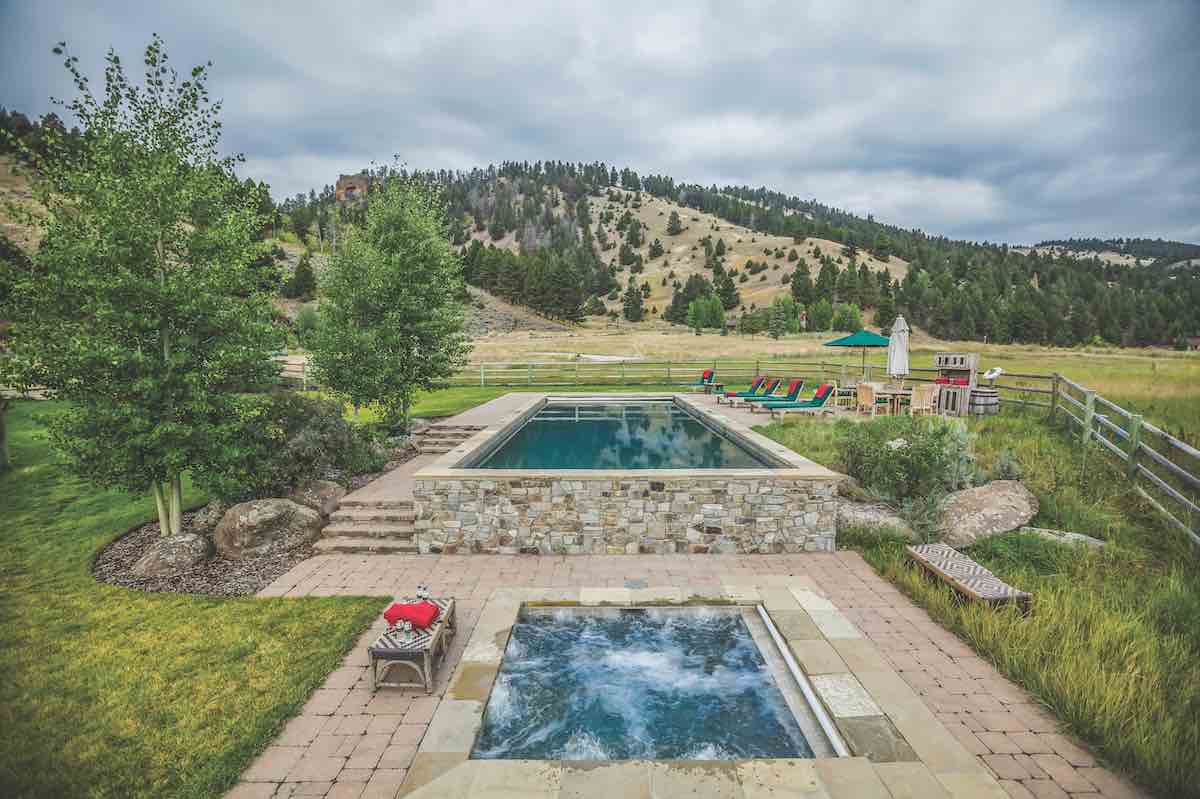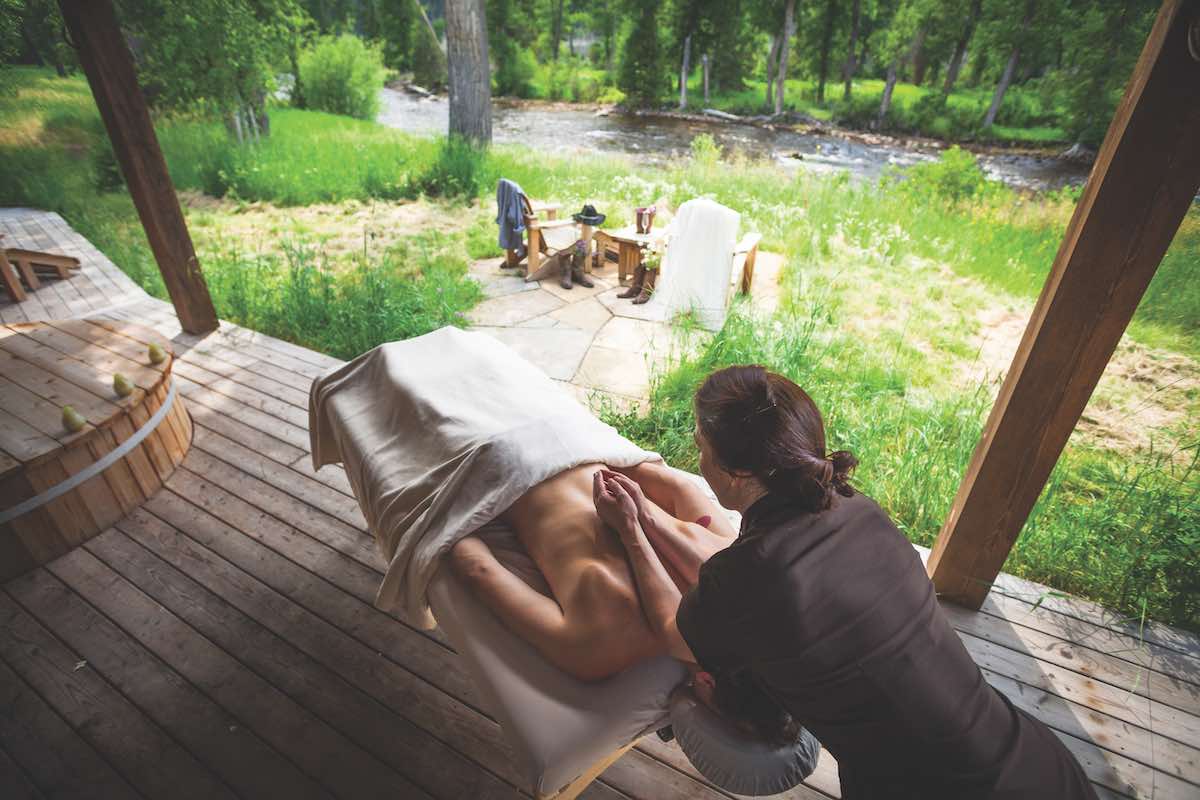 The Ranch's rugged and dashing founder has converted his breathtaking land into a private playground for sporting, wilderness junkies and western living aficionados. He reaches the peak of creative humanism with his Wine and Wildlife Weekend. While the Ranch's Whiskey and Water and Autumn Harvest Weekend events may bring out the more rowdy repeat guests, the Ranch's pairing of viticulture talent and zoology cred brings out the more slyly hedonistic and sincerely curious types.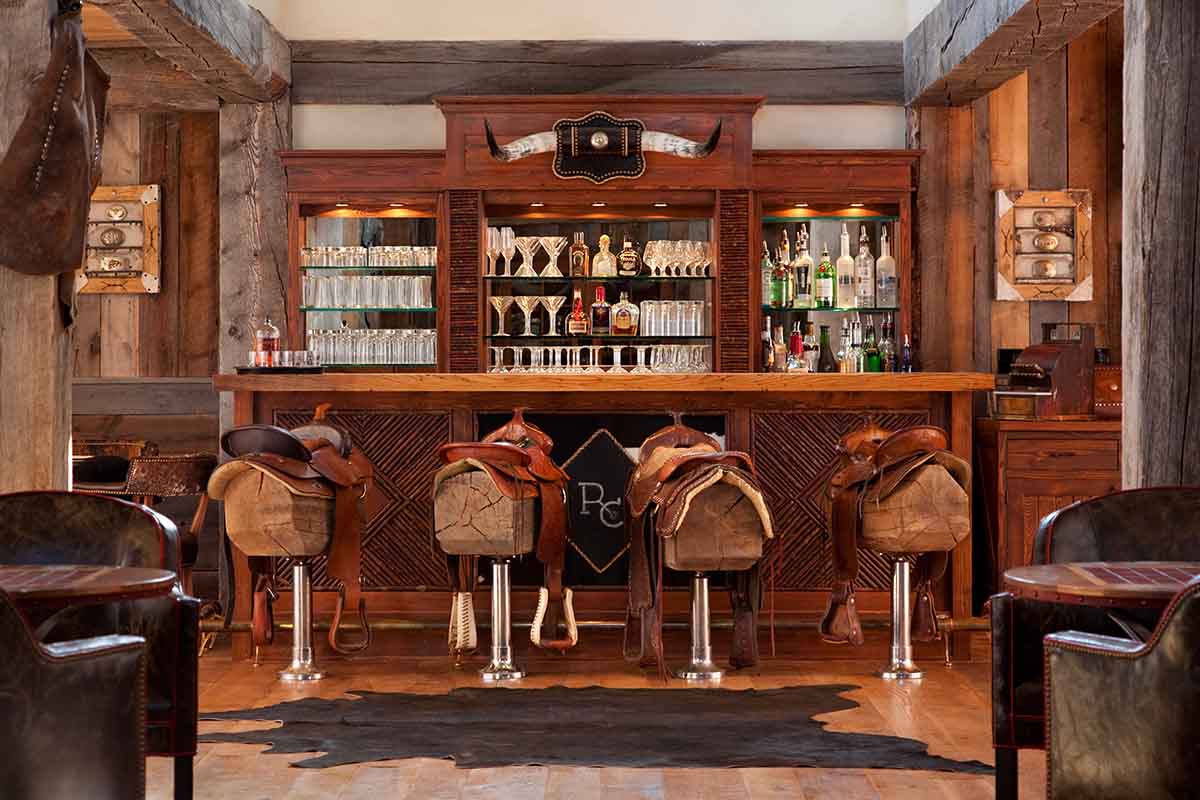 Executive Chef Josh Drage paid tribute to the fine cult status wines of California's Galante Family Winery and Dawn's Dream Winery in a dazzling and rather entertaining Winemaker's Dinner. Jack and Dawn Galante were the social highlights of the whole shebang—mingling at Art-in-Nature class, showing us how it's done downhill-style at Discovery Ski, and at lively social hour pairings throughout the weekend. Jack Galante's great grandfather, James Devendorf, founded Carmel-by-the-Sea in 1900. In 1969, Jack's parents purchased a 700-acre cattle ranch in Carmel Valley, where the multi-lingual impresario developed his love for agriculture, ranching and the cowboy way of life. In 1994, Jack decided to build a winery to produce ultra-premium estate bottled wines, specializing in Cabernet Sauvignon.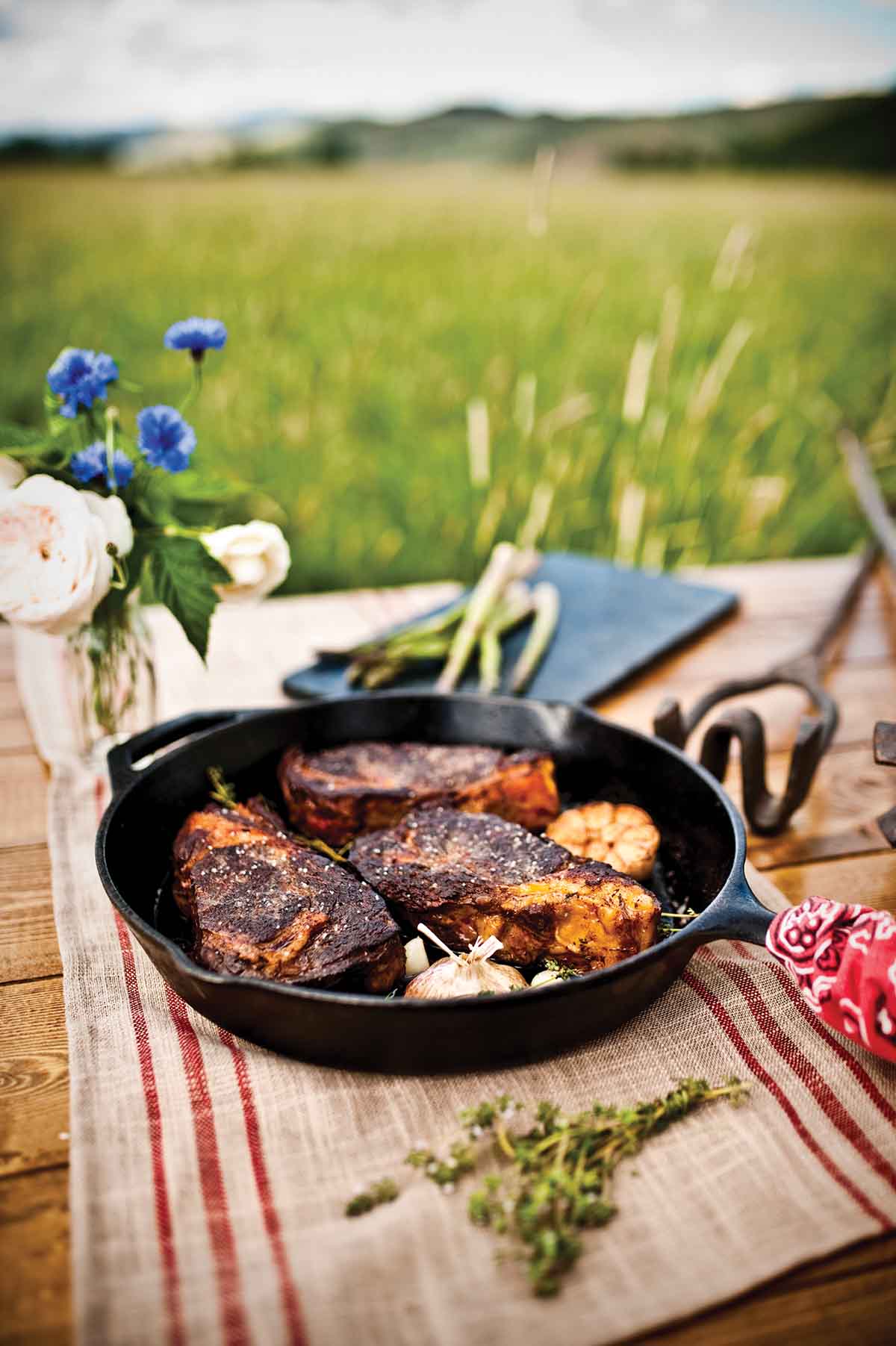 Meeting Joshua Lisbon of MPG Ranch was a revelation. He led wildlife tracking and primitive skills courses that enhanced The Ranch's own Master Naturalist program, including a showing of his spellbinding new film "Tracking Notes: The Secret World of Mountain Lions." Like something out of a Tall-Dark-and-Lumberjacked female fantasy, Josh is an avid outdoorsman and charismatically brings the wilderness to life. He serves as the Education Director for MPG Ranch, a private conservation organization that stewards over 15,000 acres in the Bitterroot Valley of Western Montana. We spent the weekend sipping fine wines and drinking deep from the natural bounty of this wild expanse to learn hidden secrets of the ecosystem that allow flora and fauna to thrive.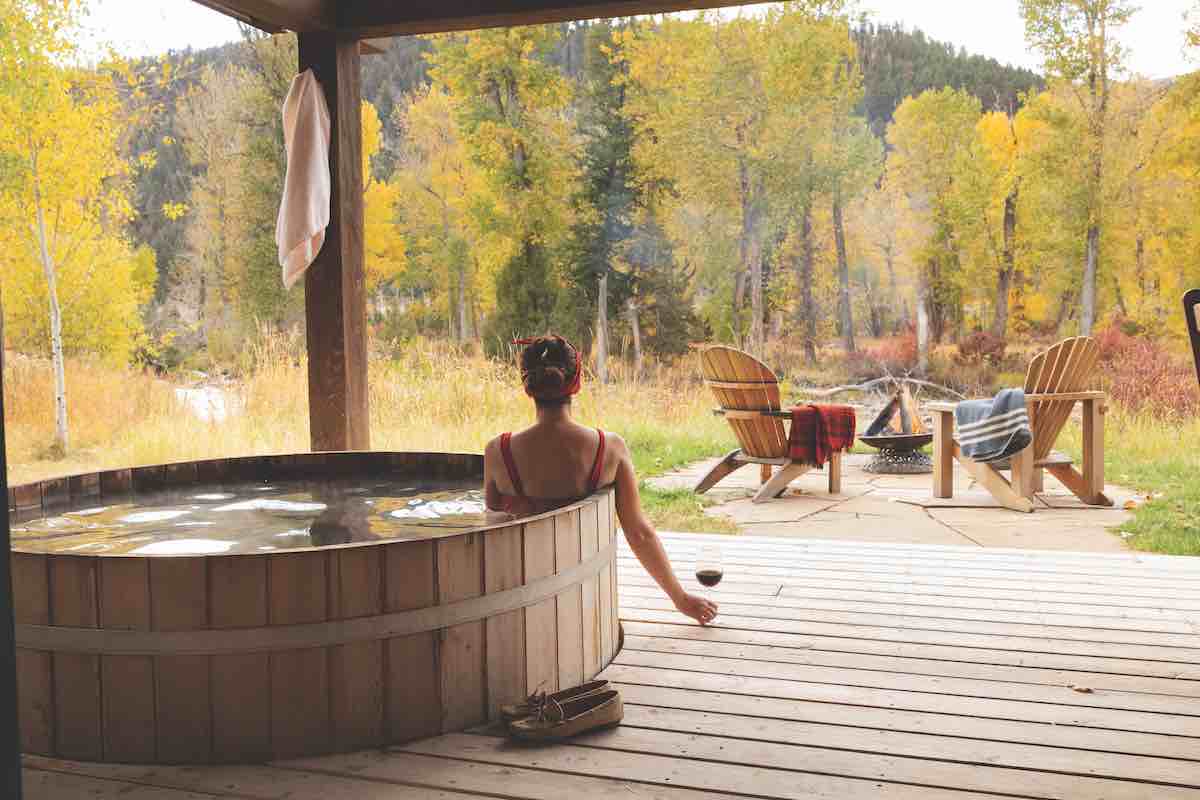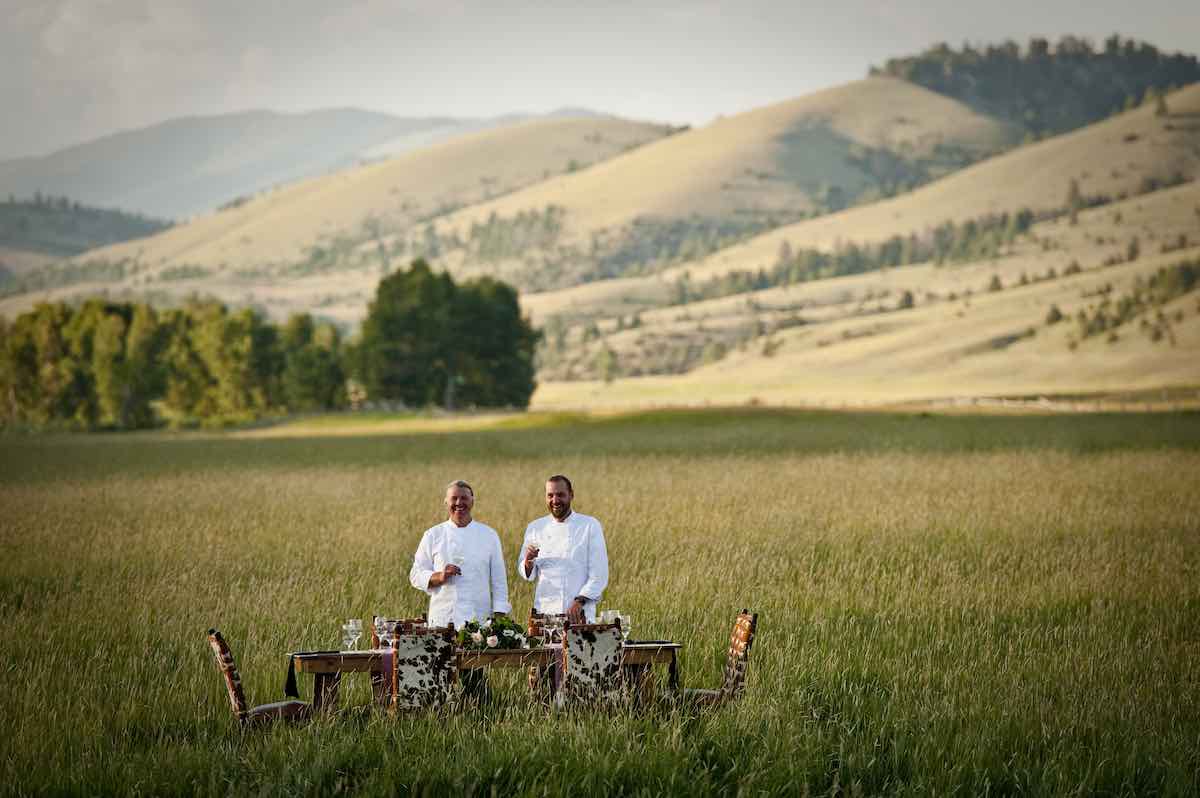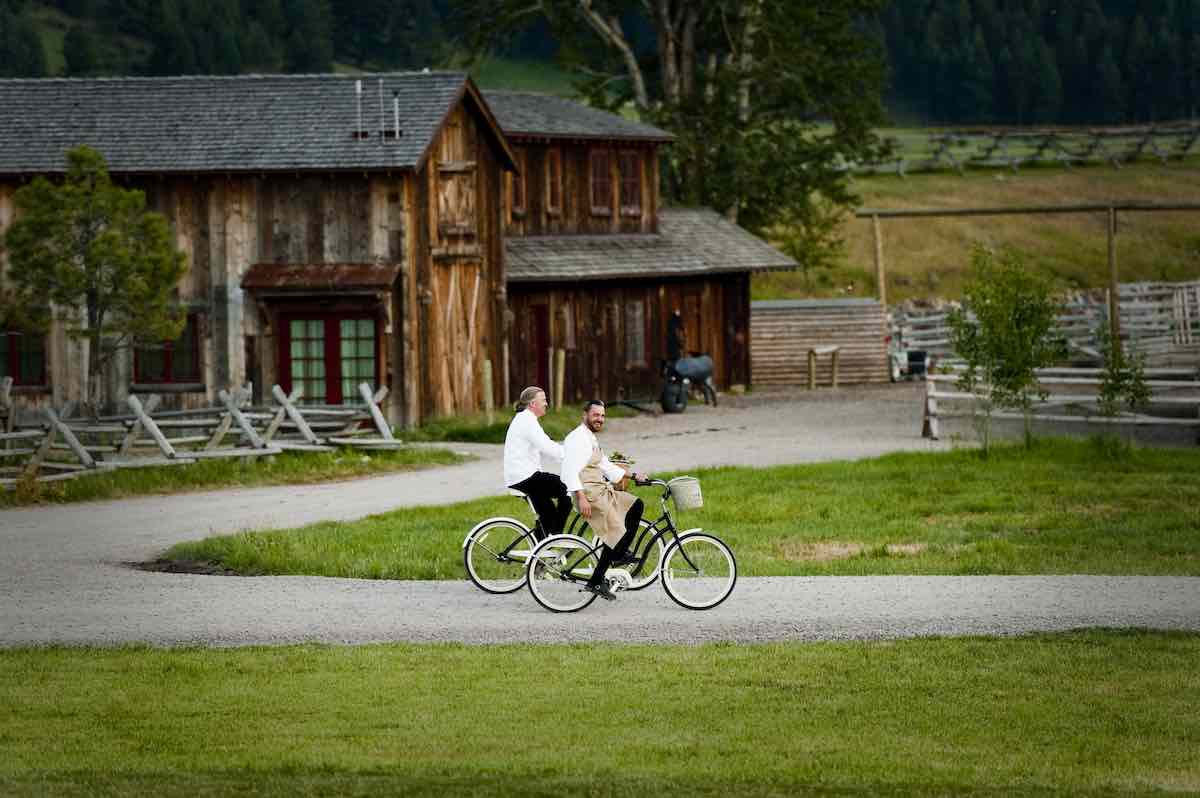 One of the key highlights was skiing with former Switzerland Ski Patrol-cum-celebrated winemaker Jack Galante and General Manager Jeremy Belnap. Chef Drage whipped up a tailgate après-ski feast with his pop up Burch Barrel, bespoke with Rock Creek livery. Grill, sear, smoke over wood or charcoal on the Bugatti of outdoor cook gear. The Burch Barrel allowed Chef Josh to engage with both food and new friends effortlessly, it's by far the most social cookout experience in the upscale grill space. Designed to withstand Montana winters, this workhorse grill pumped out plump, meaty skewers that simply flew off the serving block.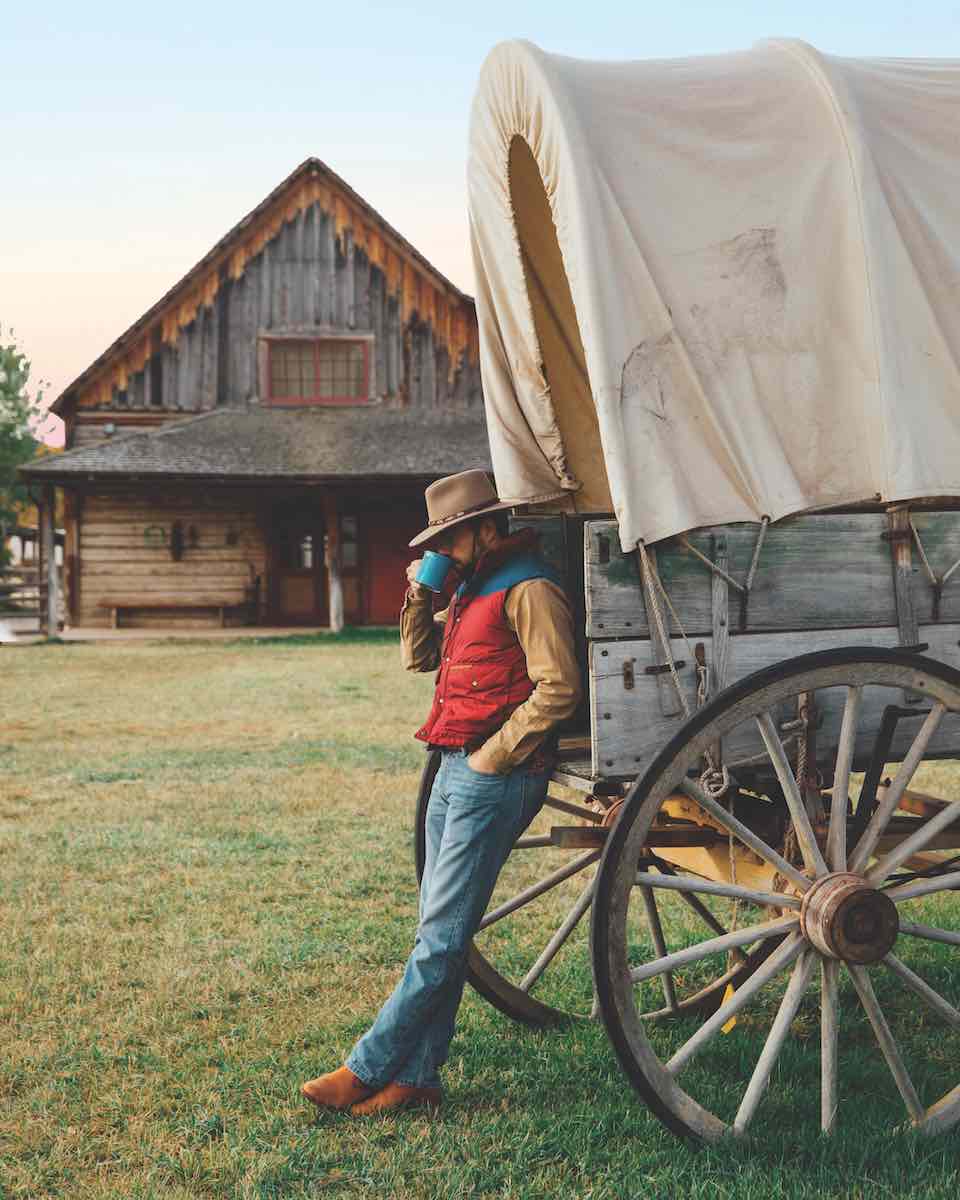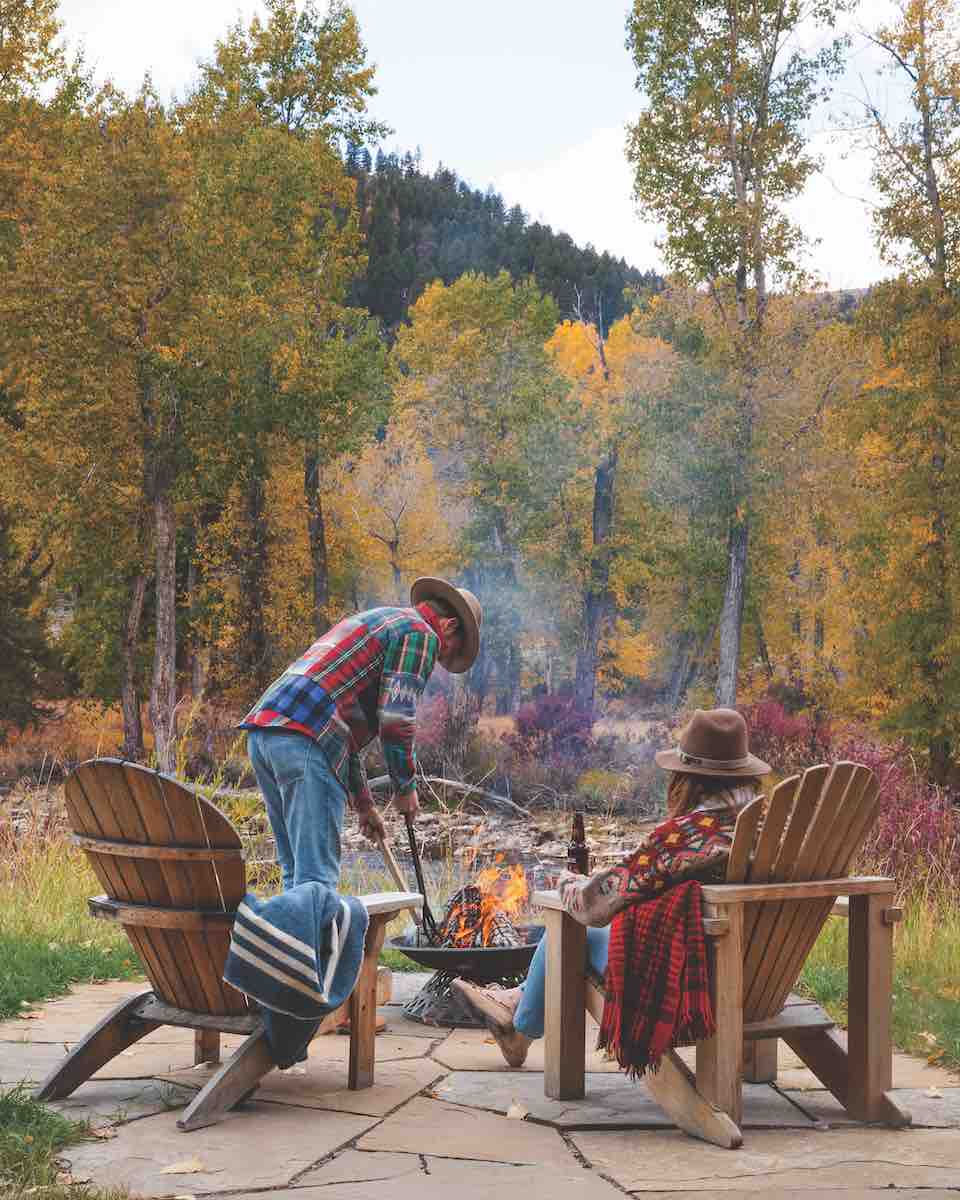 The peak of the trip may have been bonding with Dawn Galante in the nature painting workshop, followed by a divine spa treatment with Candace Sellman, Spa Supervisor—which pretty much reset my operating system for 2023—chased by Chef Drage's Alpenglow Feast. In his thoughtful approach to recovery proteins, Drage emulated the traditional working ranch across an array of delights such as grilled pork shoulder, golden crisp chicken schnitzel, and Harlequin Farm golden beets. Talk about an overture to an idyllic stay.