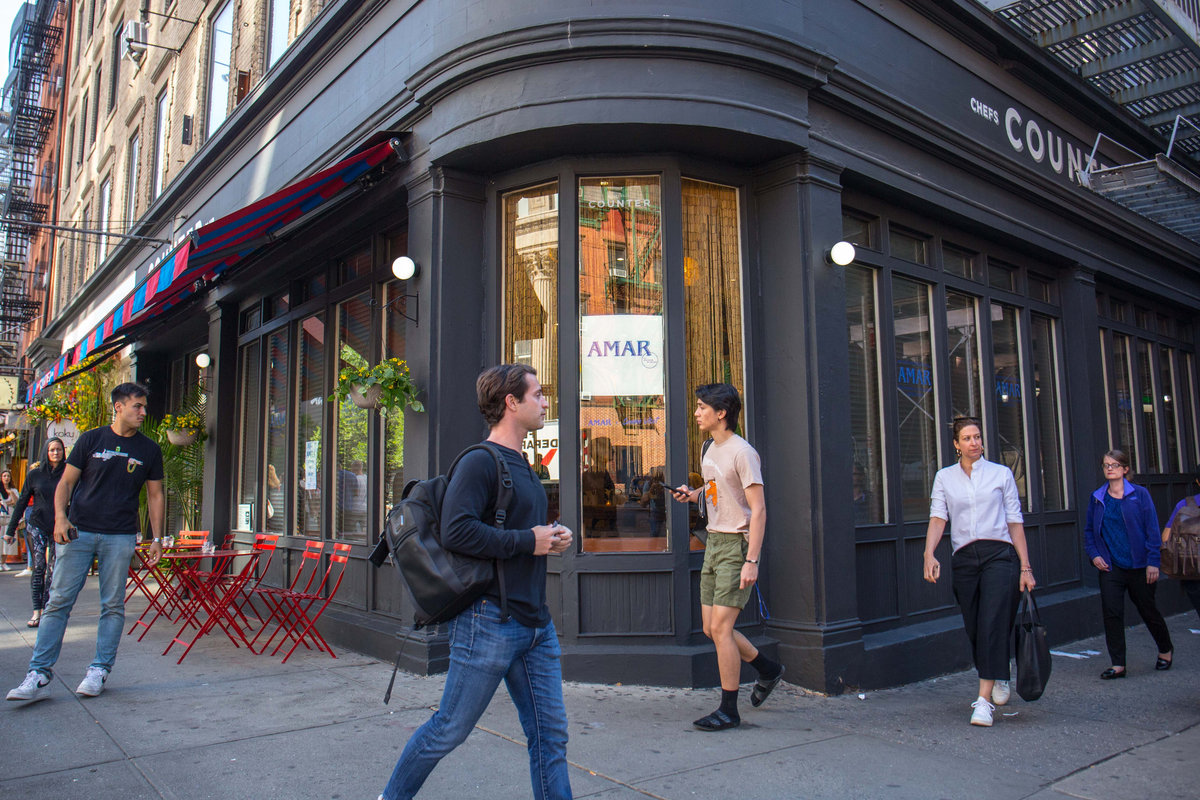 As numbers continue to rise for individuals seeking an array of colorful foods that fulfill their desire for mindful eating and meet their Instagram-influenced aesthetic demands, AMAR strives to take first place in all three categories. Located in the heart of New York City, cafe AMAR promotes food conscientiousness while pleasing the diverse appetites of the Big Apple. The bustling streets of the big city can distract from the fine cuisine hidden behind these closed doors. Located at 62 Spring Street, AMAR welcomes those looking for a polished dining experience and an exquisite variety of flavor.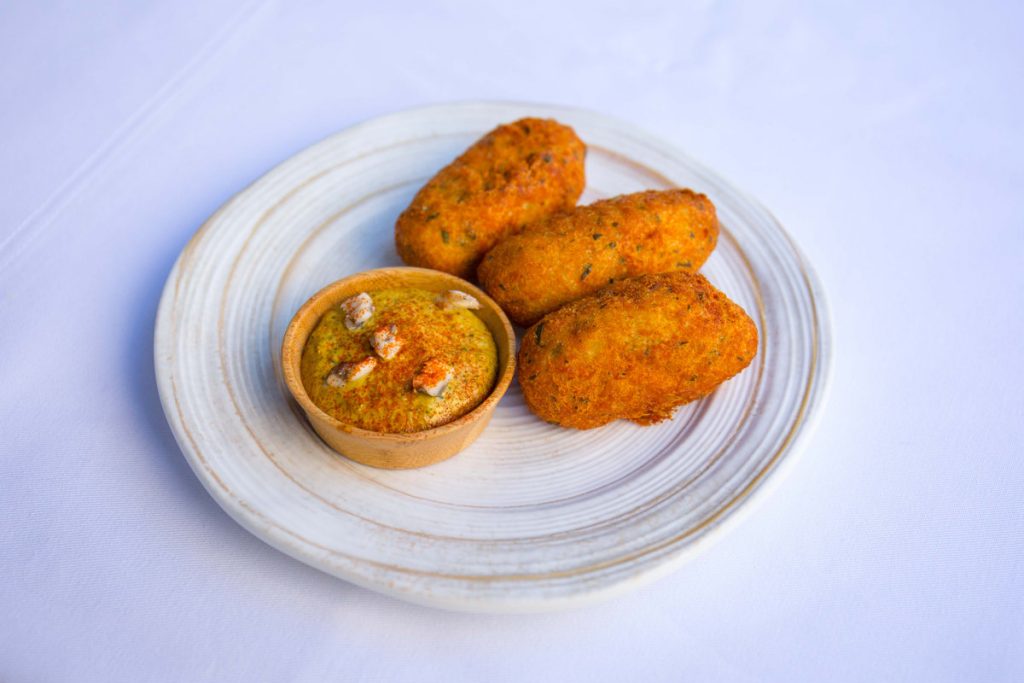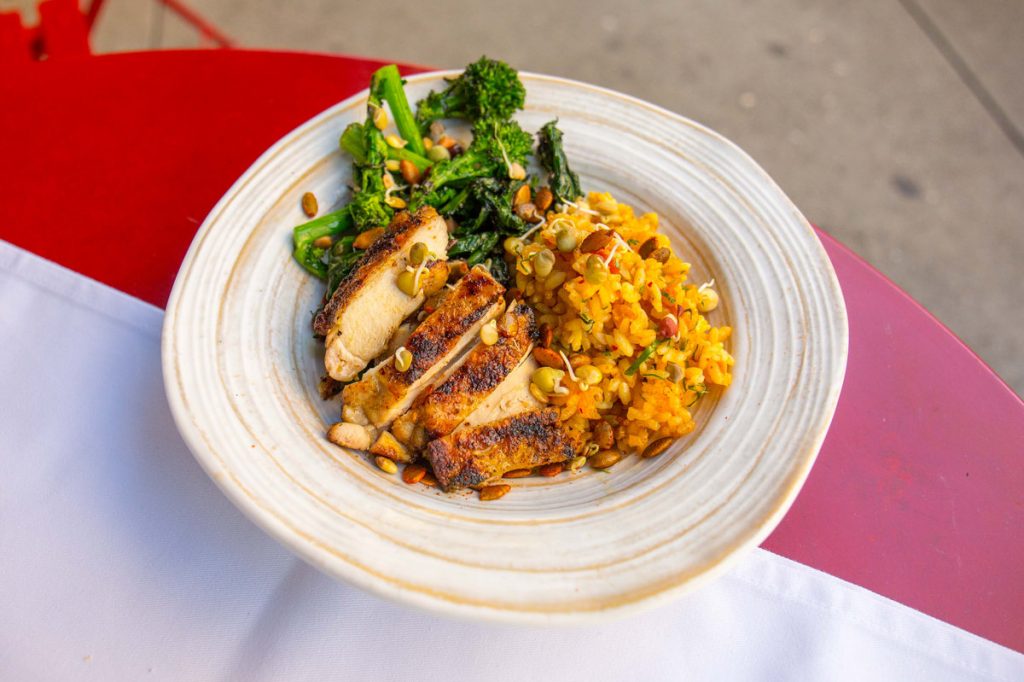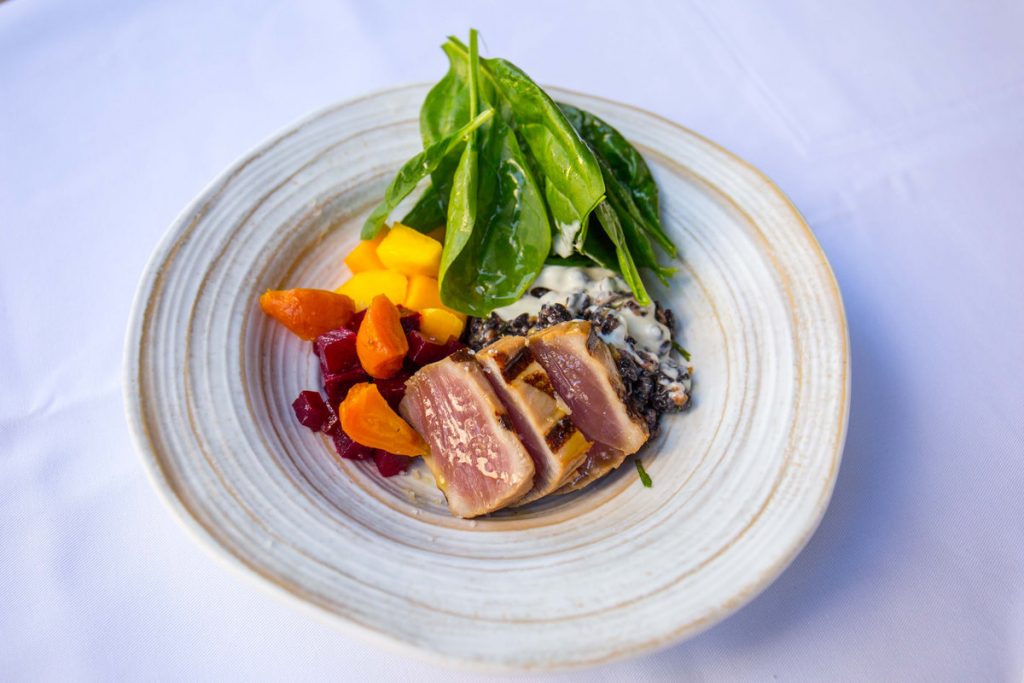 Chef George Mendes, Michelin-rated signature restaurateur, opens AMAR; his highly anticipated seasonal pop-up at Chef's Club Counter. Opened on June 5th, the culturally influenced and health infused dishes draw many amidst New York's summer heat. AMAR, meaning "to love'" in Portuguese, demonstrates the affiliation of European-accented food with a nutrition based culinary design, merging the desire for modernized dietary preferences and an authentic cultural flair. Chef Mendes' personal lifestyle shift into health and wellness influenced him to prioritize the use of ingredients at the height of their freshness and quality, in an effort to preserve the original flavor and keep the harmful ingredients out of the picture. Some menu items that display Mendes' natural preferences include: the "Forbidden Coconut" (black rice, seared tuna, Portuguese curry, marinated beets, pickled mango), the Quinoa "Paella" (preserved tomato sofrito, sweet peas, baby arugula, goat's cheese, fig vinaigrette) and a "Summer Market Salad" (baby kale, arugula, vine ripe tomatoes, summer squash, yellow corn, yogurt dressing). There is also a supplementary "comfort food" menu that exposes Chef Mendes' heritage and Portuguese palate; a Chicken Piri Piri Sandwich and Crispy Cod & Potato Croquettes.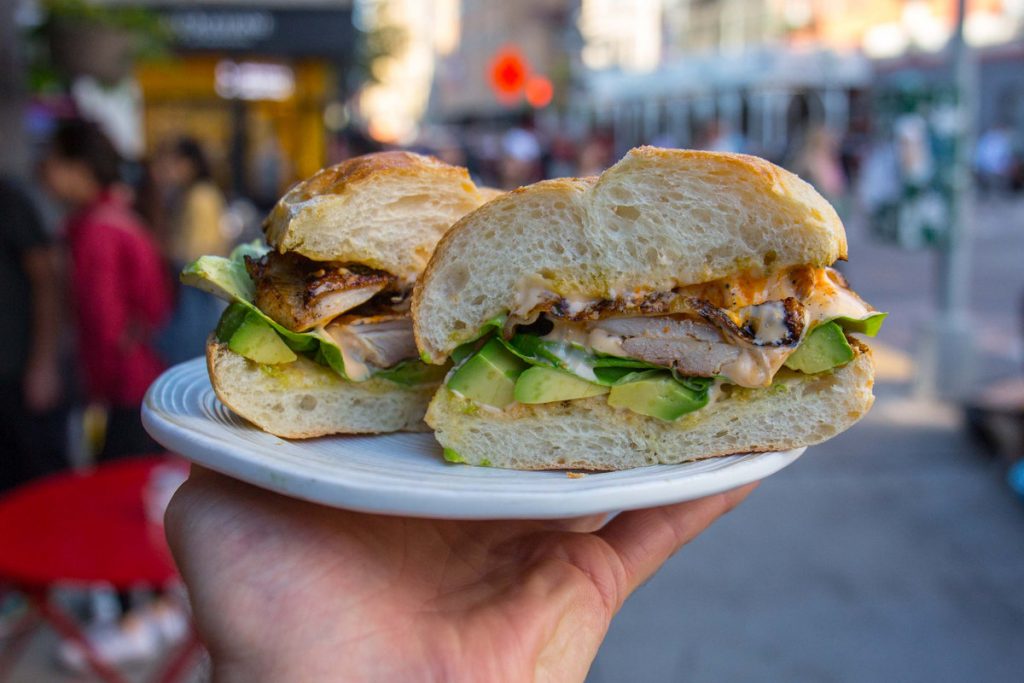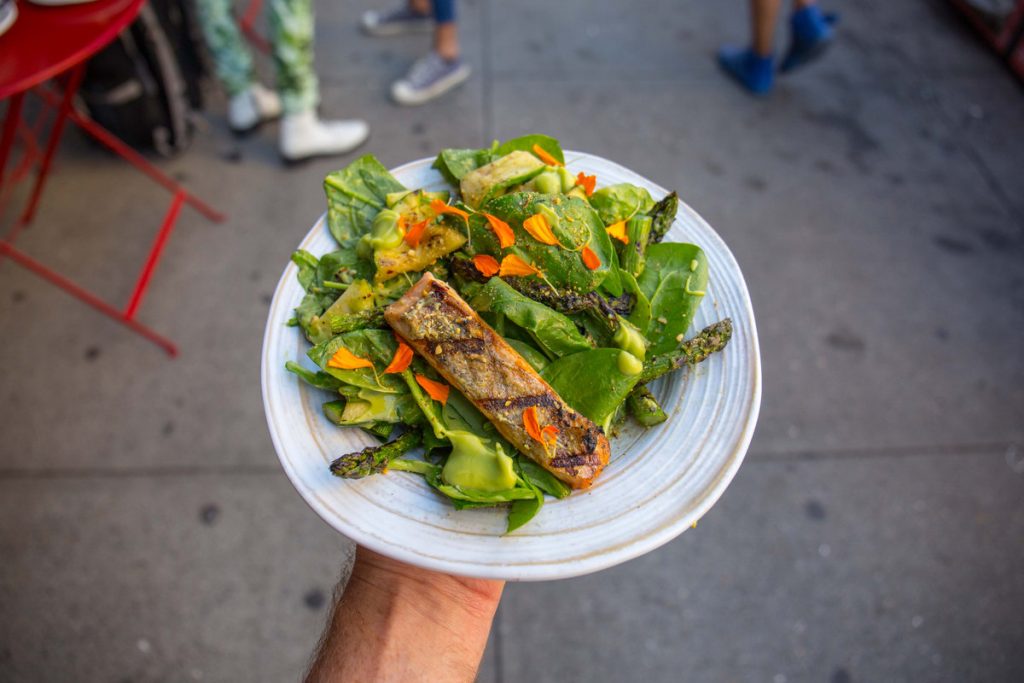 Mendes matched the demanding health regime of New York's rigorous fashion industry by collaborating with Dutch model and health enthusiast Sanne Vloet to create menu items that are health-conscious for all consumers. This health-centric menu draws both visitors and locals alike. Appropriately titled "AMAR x Sanne Vloet", her featured menu items include an "Anti-inflammatory" dish, a "Skin Booster" salad, and a vegan smoothie bowl.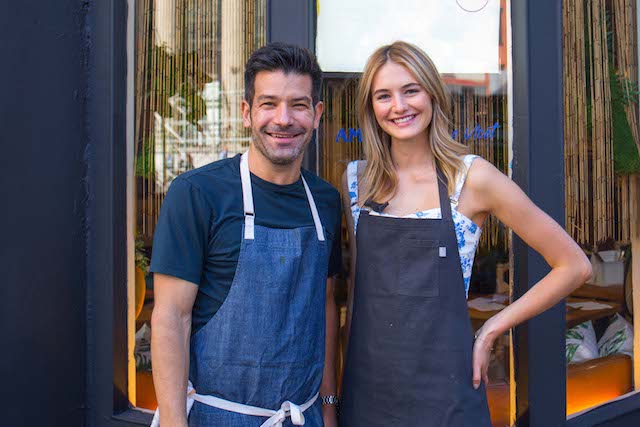 George Mendes is eager to unveil his unique ingredients and cultural twist to the broad audience in New York City and inspire others to navigate cooking with rare, hearty ingredients. Open from June to September of 2019 this unique eatery is only available to discerning diners for a limited time. If you happen to be in Manhattan this summer, be sure to sample these palate-pleasing, progressive, Portuguese plates while you can.