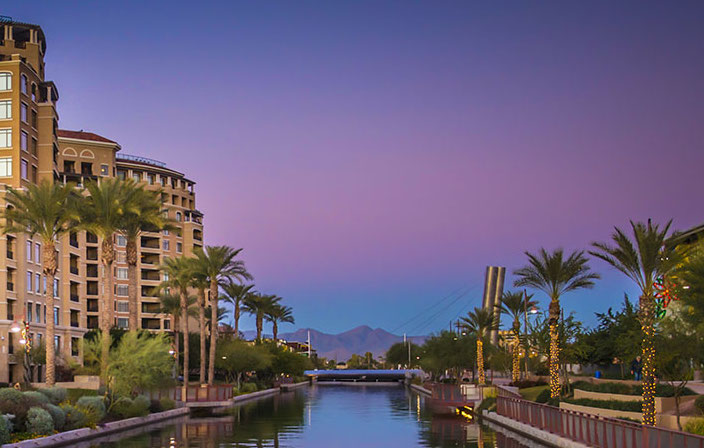 Jetset Magazine is proudly international. As a print publication, we are read on private jets across the world, and as an online resource, we are honored to currently be ranked amongst the top 9,000 websites on the planet. We have correspondents all over, and while our reach is global, our headquarters remain in the heart of Arizona's private aviation community, at the AirPark in Scottsdale. We love our city and have a proud and loyal relationship with it. With that in mind (and being Jetset), we humbly feel as though we are a pretty decent resource when it comes to recommendations on hotels, dining, shopping, and entertainment in this sun-soaked resort/retirement community. In that spirit, we have assembled a list of the finest, most innovative, and exceptional dining experiences in our thriving town.
elements
Quite simply, Chef Beau MacMillan is a titan in the culinary world. Amongst his many claims to fame is the time he handily defeated Bobby Flay in an epic kobe beef throwdown on Season 3 of Iron Chef. But perhaps the most impressive thing about this innovative culinary chemist is the fact that despite numerous big-money offers to open expand his signature restaurant to cities like Miami, Vegas, and Los Angeles, MacMillan is content on keeping his baby, elements, solely at its home at the idyllic Sanctuary on Camelback Resort. This way, "BeauMac" (as he's known around town), can reside in the kitchen almost every night, running the show and helping craft his innovative, seasonal menus of signature American-Asian fusion dishes like miso glazed salmon with soba noodles, hoisin braised short ribs with forbidden fried rice and a radish and scallion salad, and the mouth watering kimchi bacon. Everything at elements is made from locally sourced organic produce, sustainable seafood, and hormone-free meat. Top it off with incredible service, a vast wine list and an award-winning cocktail menu, and the most sweeping views of Camelback Mountain around, and you have a culinary experience that is always reliably outstanding.
Virtu Honest Craft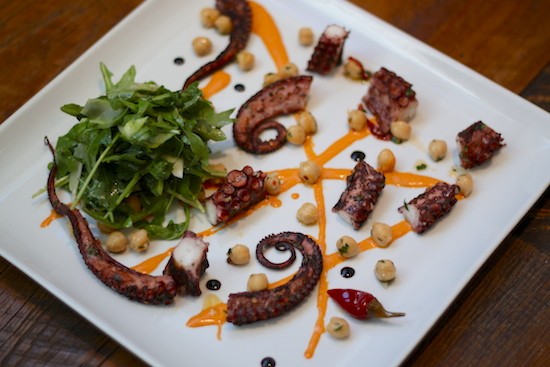 One of the buzziest restaurants in town since its opening four years ago, this intimate, 25-person shared plate eatery was named one of 2013's "Best New Restaurants" by Esquire, a "must-try" restaurant by both The Wall Street Journal and Boston Globe, and was a semifinalist for the James Beard Award for Best New Restaurant in 2014. Luckily, Virtu lives up to the hype. On the first floor of a quaint bed and breakfast in the heart of Old Town Scottsdale, Chef Gio Osso delivers an ever-changing menu of Mediterranean-inspired seasonal fare and delectable craft cocktails. From exceptional current creations like Wagyu oxtail with marrow butter or asparagus with duck egg, feta, bacon candy, and foie gras hollandaise, each dish is a lovely, tantalizing experience, and the same can be said about Virtu — on any night of the week. There is an intimacy and authenticity here that, when coupled with the cuisine, makes Virtu an extraordinary dining option.
Cafe Monarch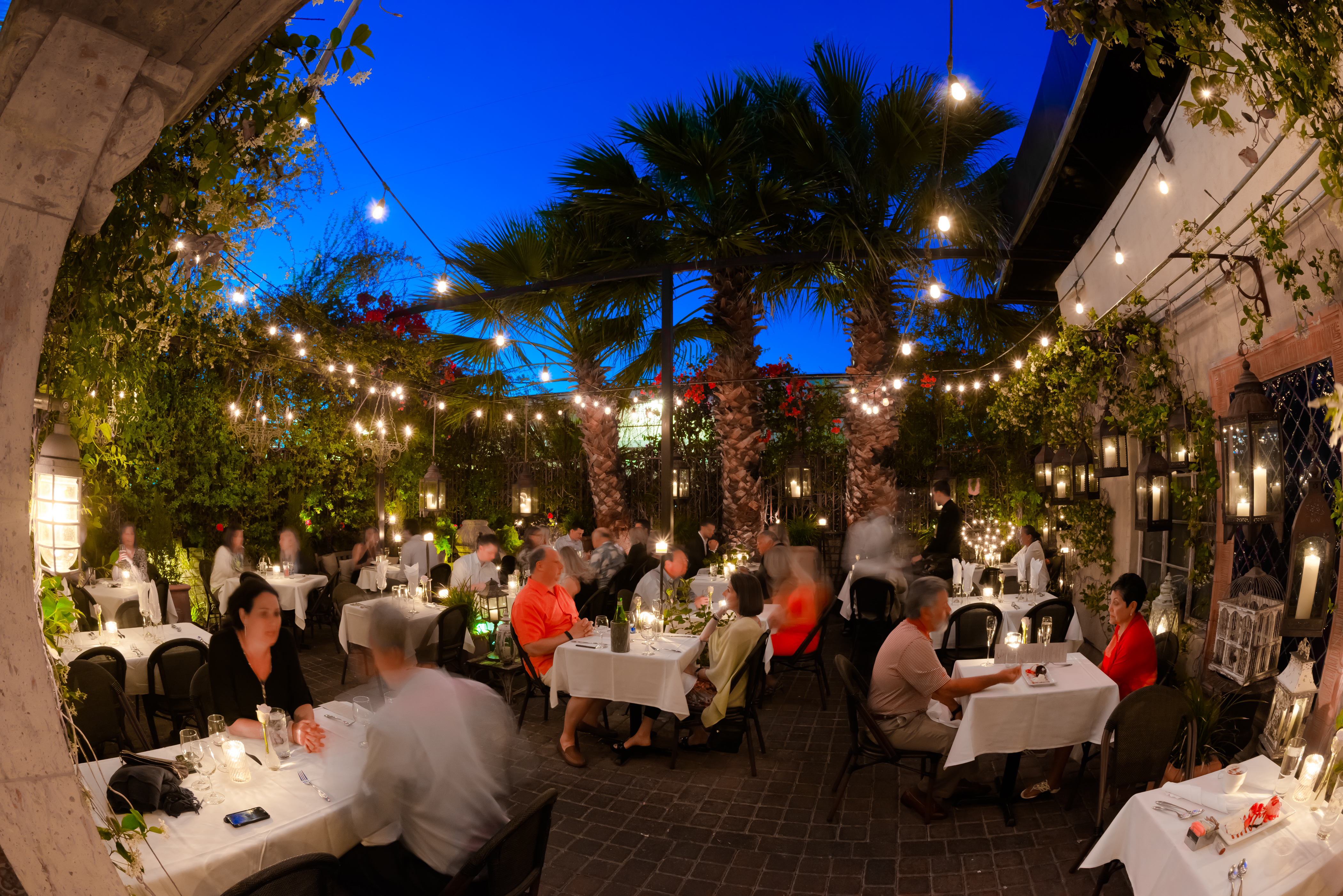 It's hard to talk Scottsdale fine dining for long before bringing up the restaurant most consistently rated at the top of the field. For years, Cafe Monarch has delighted patrons with its transcendent, first-rate dining experience. It scores points off the bat for décor, as once you step inside the courtyard patio (encircled by vines and soundtracked by a gently flowing fountain), you are transported to somewhere deep in the heart of the Mediterranean. The experience is only amplified by the flawless service and mind altering cuisine. The restaurant presents a simple-but-brilliant prix fixe menu each evening, allowing guests choose from a few fantastic options for four courses (five with dessert). Frequent favorites include succulent Maine diver scallops, revelatory charred Spanish octopus with piquillo aioli, and perhaps the most exceptional steak in town — a USDA Prime filet over sweet corn purée, local oyster mushrooms, cabernet sauvignon-beef jus, and parmesan-truffle oil fingerling potatoes. (Note: starting next year, Monarch will be expanding to a palatial new space across the street and potentially elevating its intimate experience to new, more grandiose heights.)
La Hacienda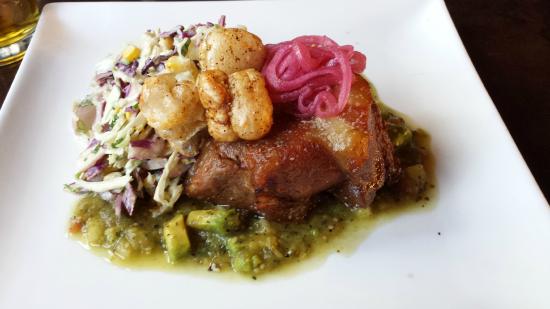 If you are going to do a dining roundup in a Southwestern city, you must include at least one Mexican eatery. It's just the law. Scottsdale has a few noteworthy fine Mexican dining establishments — with its solid menu and two unique locations, The Mission is certainly an easy spot to recommend — but it's hard not to anoint Richard Sandoval's flagship standby as the lone one to try if you can visit just one. Why? Simply put, La Hacienda just gets so much right. Located inside local institution the Fairmont Scottsdale Princess, the restaurant impresses with its warm, inviting atmosphere and classic Spanish architecture (think wood-beamed ceilings and beehive fireplaces), unrivaled selection of over 200 varieties of tequila (they even have a very knowledgeable sommelier for the stuff, an elegantly named "Tequila Goddess"), and of course, Sandoval's spectacular trademark modern Mexican dishes. Standouts include Carnitas Hacienda with slow-braised pork shoulder and chicharron avocado salsa and the mouth-watering Filet a la Parilla with grilled beef tenderloin, chile pasilla gastrique, and oaxaca.
Deseo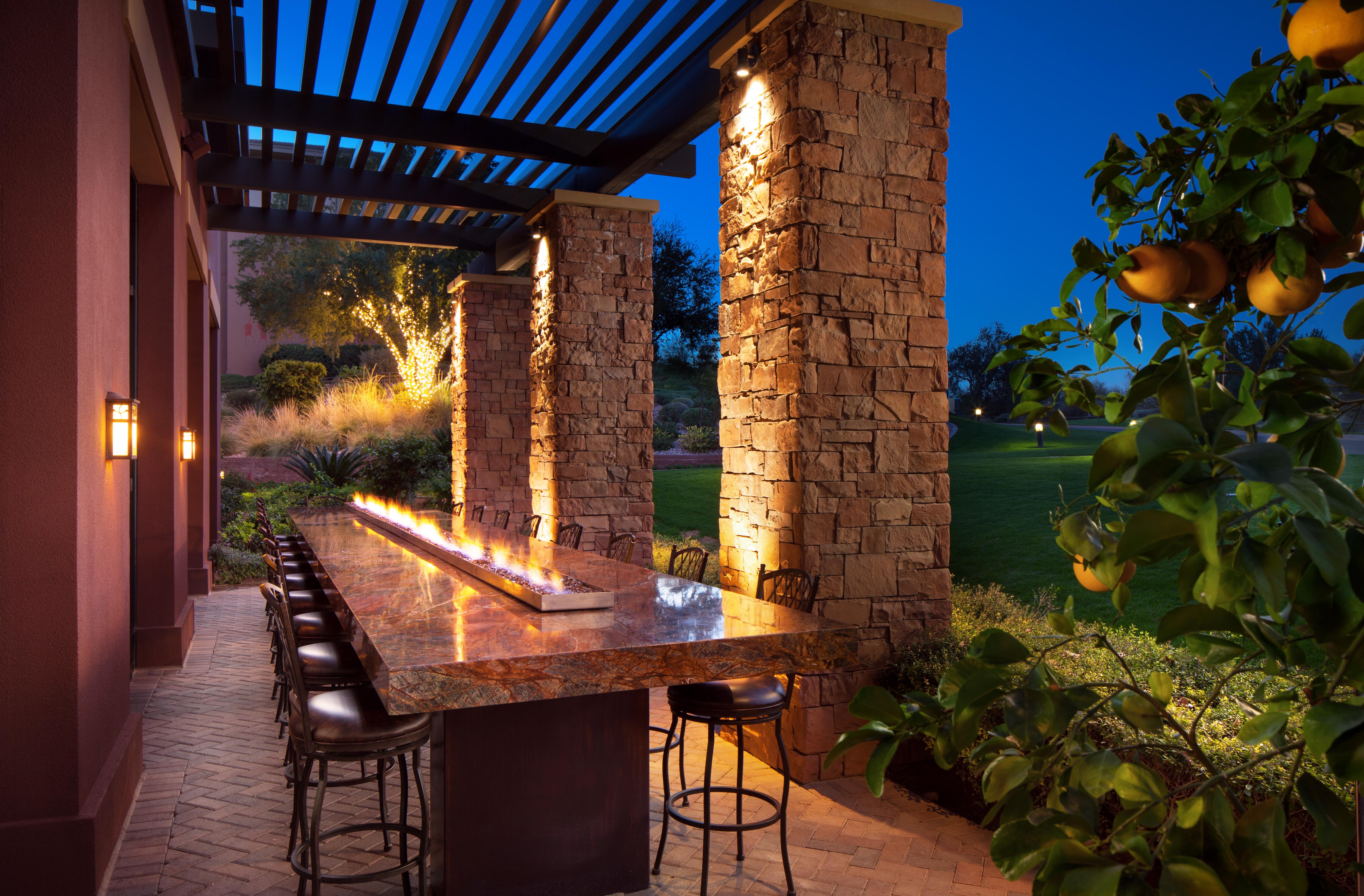 Located at the Westin Kierland Resort & Spa, Deseo is the premier destination in town for lovers of both modern Latin cuisine and South American wine. Meaning "desire" in Spanish, the place serves up an incredible array of unique signature ceviches — like lobster escabeche with avocado and garlic chips, and the beloved Tiradito Nikkei with hon hamachi, truffle ponzu, and rocoto chile pearls — alongside a whole host of exciting, fresh, flavor-forward takes on Latin staples. Chef Derek Biazo joined the restaurant last year, and the Arizona native pours his culinary passion into each delectable dish. There is a robust selection of meats with carefully-crafted sauces and marinades (like Wagyu hanger steak "Churrasco" Style" and Duroc pork chop with oaxacan mole, spiced pepita, and sweet corn tamal), and sides (like arroz tostado de cangrejo with jumbo lump crab, andouille sausage, and asparagus) are brilliant in their own right. The atmosphere is lush, lively, and upscale, while the resident sommelier does a tremendous job of providing you with just right Spanish pairings for each course, making Deseo an envigorating experience.
Sel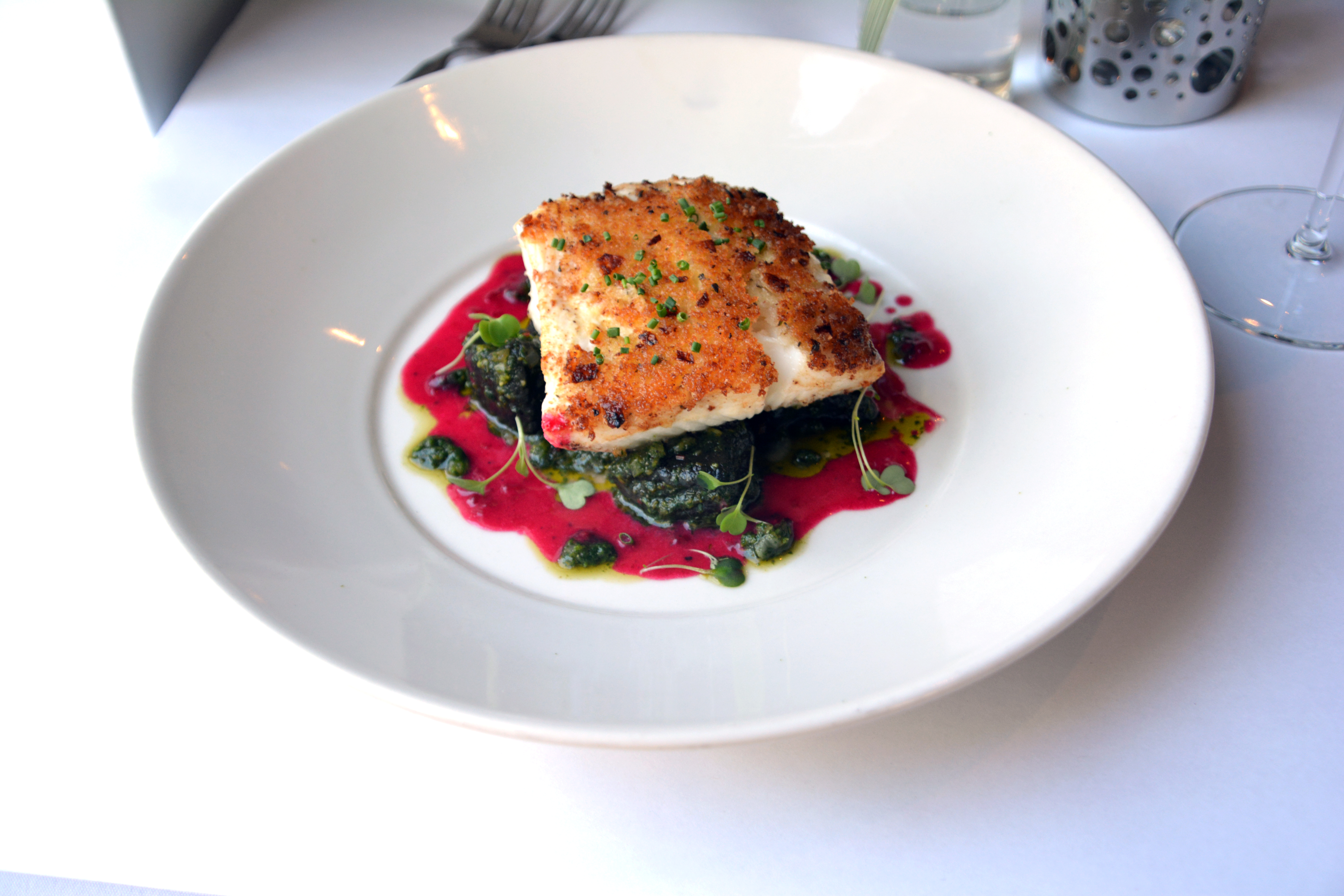 And finally, amongst the tried and true staples, we present one of the newer and perhaps the single most promising fine dining establishment in the city. Also located in Old Town, Sel was founded by former Cafe Monarch executive chef Branden Levine, and like his former place of residence, it offers a finely crafted, ever changing prix fixe menu and atmosphere unlike that of any other place in town. But while Cafe Monarch is decidedly Old World, Sel is as modern as it gets, with crisp white walls, and lightly pulsating music that evokes one of the hotter spots on the shores of South Beach or Fort Lauderdale. And in terms of cuisine, an argument can be made that what Levine is doing at Sel even surpasses the tremendous work being done just a few blocks up the street at Monarch. Free from any restraints and painting with broad, bold strokes, he personally crafts each inventive masterpiece — like braised beef bourguignon agnolotti with yuzu kosho grilled prawn and roasted grape-bacon fat vinaigrette and the divine sea bass pictured above — in a tiny kitchen of just three or four people. Every morsel is a labor of love for the man (who runs the restaurant alongside his charming wife May), and you truly feel the weight of his passion with each bite. For true gourmands, Sel is as good as it gets…in any city.