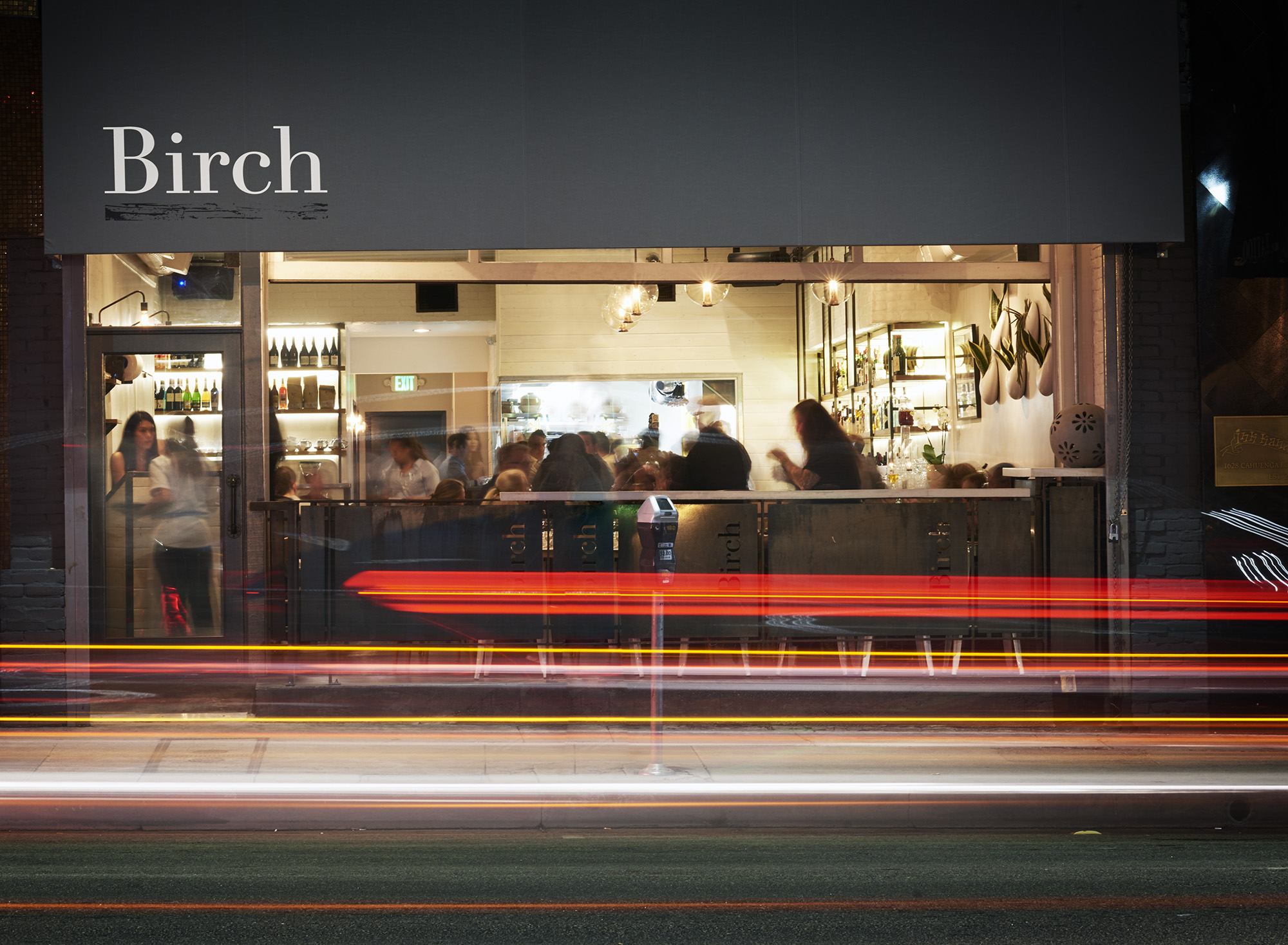 Since its opening last summer, Birch has been one of the hottest new restaurants in LA. Located in the heart of Hollywood proper, the modern restaurant has been steadily garnering praise and filling tables for almost a year now. Named in homage to the copse of birch trees near chef Brendan Collins' childhood home in Nottingham, England, the restaurant is very much Collins' chef-d'oeuvre. The menu embodies his spirit, flair, and the knowledge he's obtained throughout his career (which includes over a decade working in legendary, Michelin-starred restaurants throughout Europe).
Collins' claim to fame has always been innovative-yet-savory cuisine, and with Birch he delivers a menu full of creative dishes that put an original spin on staples from a wide array of culinary disciplines. The menu was crafted to reflect the diversity of Los Angeles that has inspired Collins during his years in the city. Some dishes, like monkfish tikka masala with quince chutney and lime pickles, are outright revelatory in both their originality and presentation. And while some might argue that a few of these dishes might be a little too precious or ambitious, I will never fault someone for swinging too hard, and should point out that everything on the menu (despite its obvious originality) is pretty approachable and very delicious.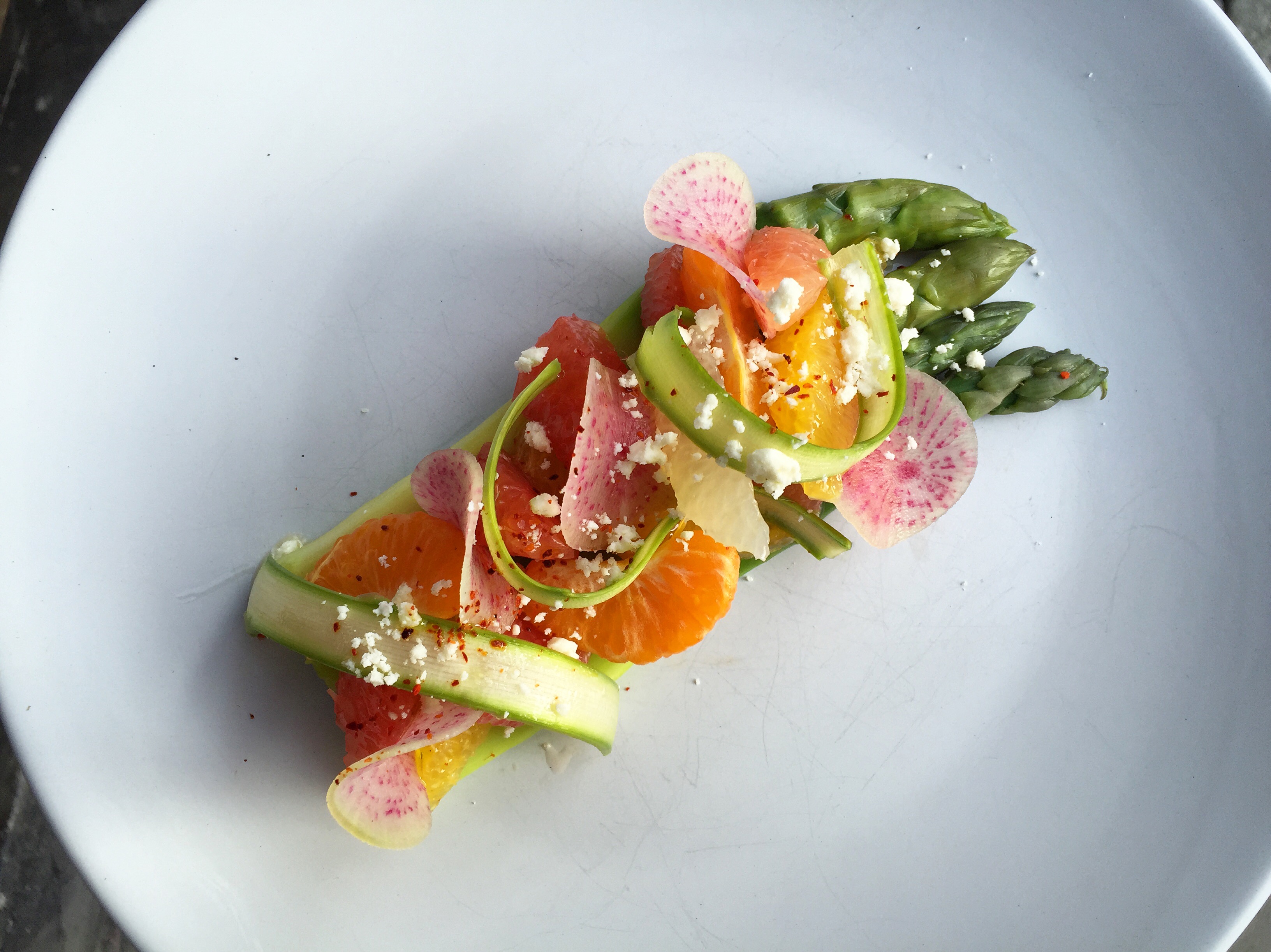 Although there are some larger menu items, many of the dishes at Birch are small plates engineered to be shared. Some sharable standouts include rabbit baklava (a term used lightly) with dates, white beans, pistachio, and carrots; and a divine, house-made squid ink pappardelle with lobster, tomato, and basil. Both are perfect examples of Collins' bravura knack for presentation. (The former is garnished with a tiny rack of rabbit ribs while the latter is served on an ostensible plate of foam.)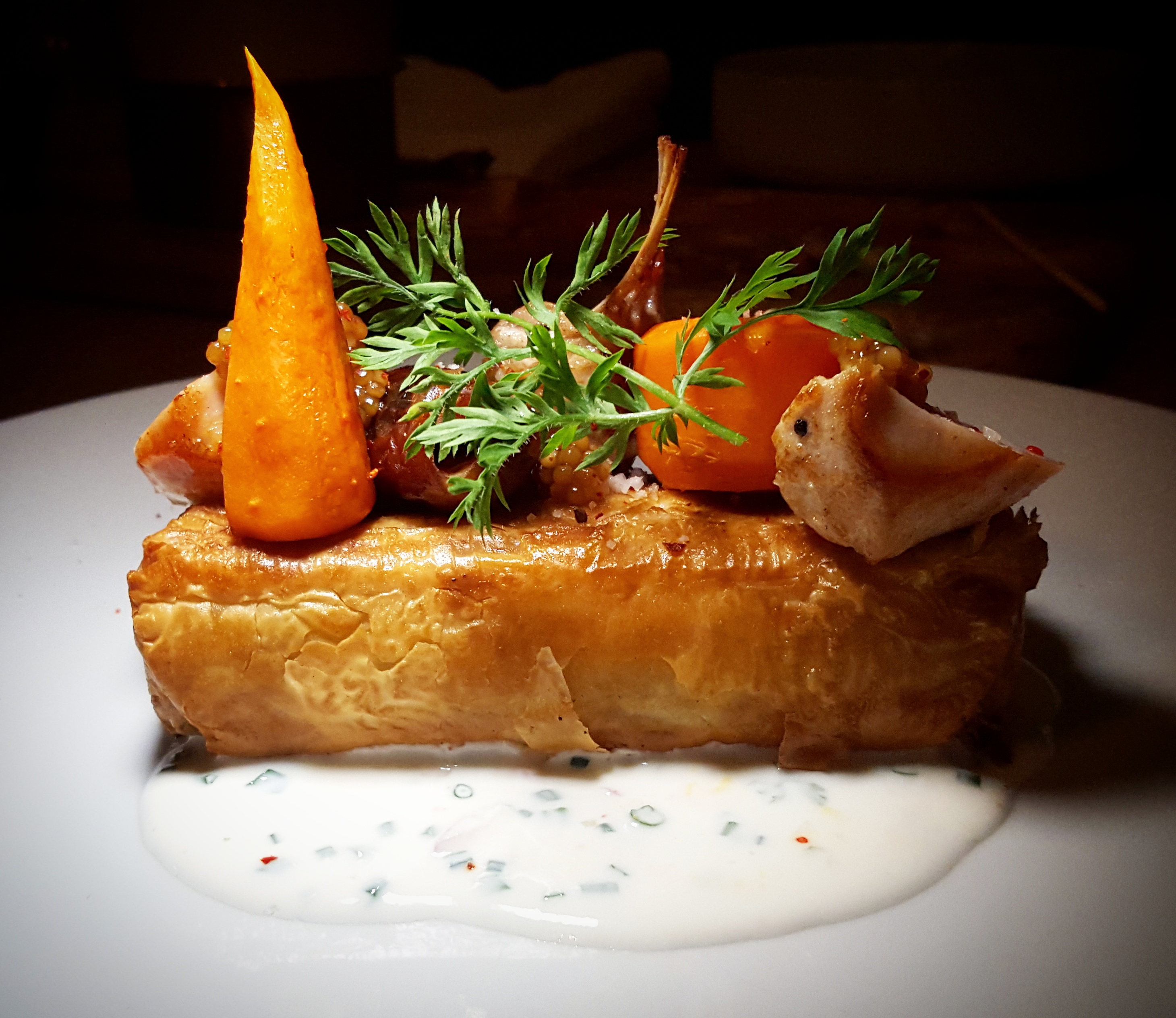 Although its hard to imagine stopping by and not wanting to try one of the aforementioned dishes, with its sleek and modern (yet inviting and unassuming) styling, Birch makes for a pretty darn good place to grab a drink along some point of a fun evening in Tinseltown. Modern mixology maestro Gabriella Mlynarczyk has cemented a rather strong selection of innovative and less-than-obviously-precious craft cocktails. Like Pollack paintings, the drinks are identified by numbers in lieu of names (that's not precious, it's functional!), and each seems delicately engineered for taste as much as ingenuity.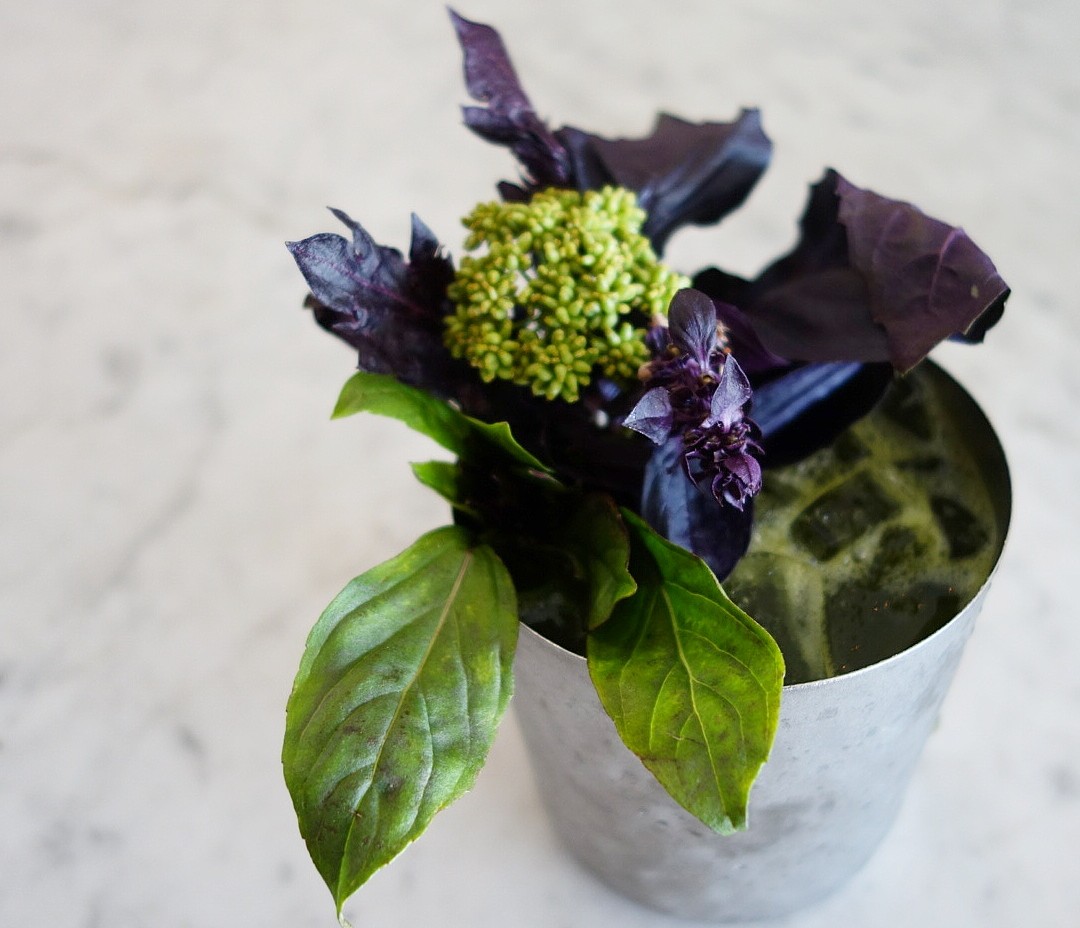 The same could be said of the menu. Because, while you are going to want to sample at least one innovative item at Birch, Collins' knack for savory cuisine is perhaps most evident in something more simplistic and traditional, like Birch's grilled cheese Reuben made with pastrami, bacon sauerkraut, and Russian dressing served with quasi-steak fries and pickles; or the giant braised pork shank burnished with mellow palm sugar, and served with herbed yogurt, shredded cabbage, and rolled sheets of grilled za'atar bread. The idea with the latter is rip off pieces of the bread, slather them in pork, cabbage, and yogurt and eat with your hands. It is primally simplistic…and also perhaps the most enjoyable item on the menu.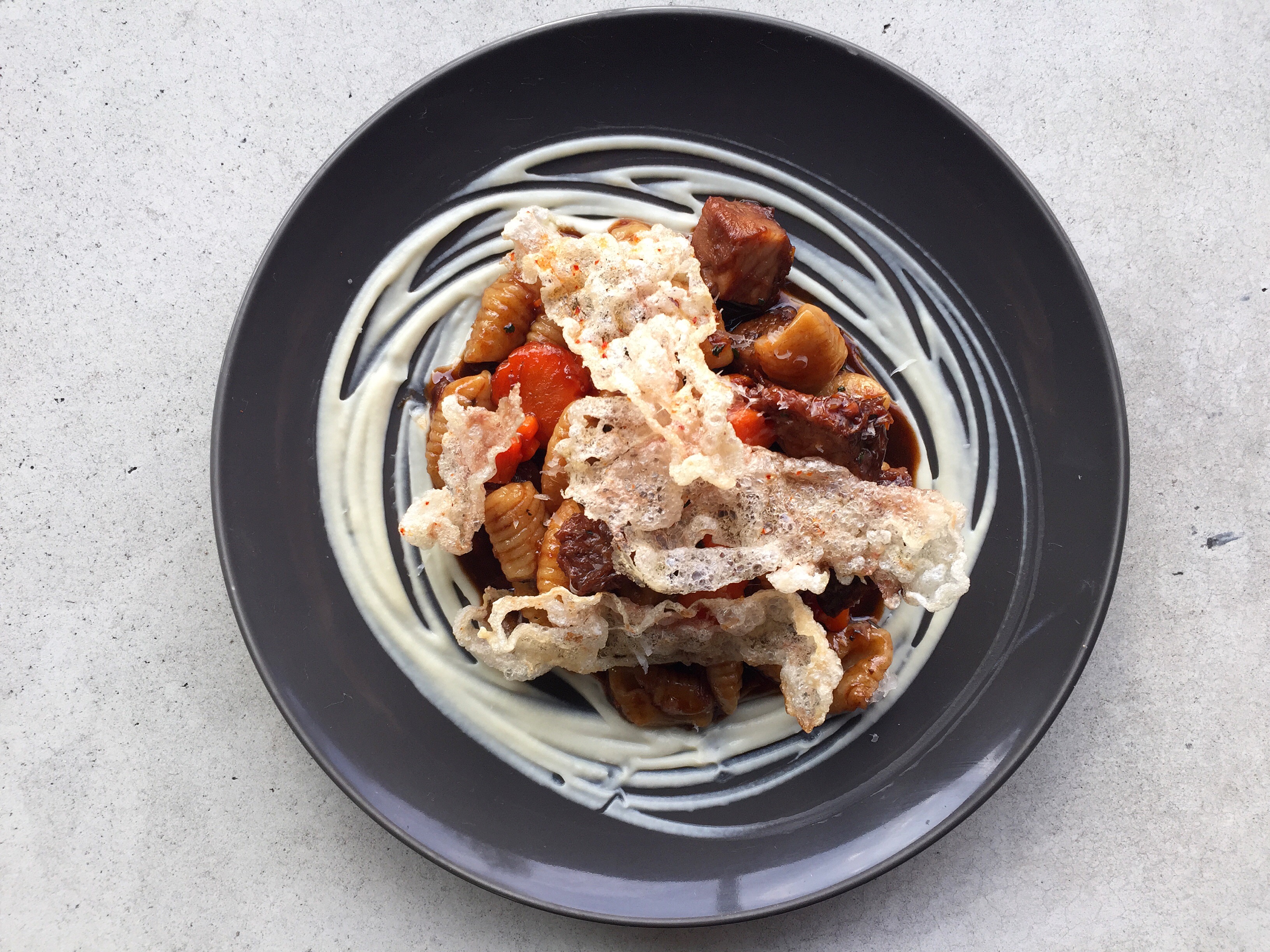 That Collins is willing to push boundaries but still not afraid to craft dishes where the defining criterion is taste, separates Birch from some other flash-in-the-pan"restaurants of the moment" in Los Angeles. It is a place where you can always be confident that you will have an extraordinary meal that will be as equally delicious as it is impressive. For a real treat, come Sunday for the traditional English roast. You will not be disappointed.