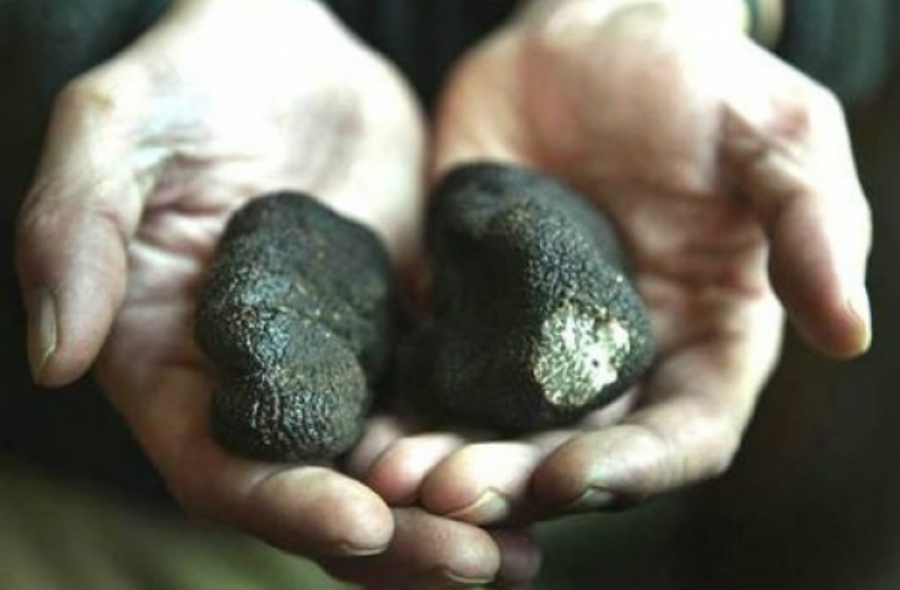 Your next batch of fragrant, earthy bulbs of fungus that make diners swoon when shaved over pasta, won't be coming from Italy or France but the land of OZ.
The WINE & TRUFFLE CO in Manjimup, Western Australia, is the largest producer of Superior Périgord Truffles in the Southern Hemisphere. The official launch was in June at the annual Truffle Kerfuffle Festival, but fresh truffles are now available through August. Supplying Michelin-starred restaurants throughout North America, Australian Truffles are already being used by chefs such as Thomas Keller, Joël Robuchon, Michael Cimarusti, Josiah Citrin and Curtis Duffy, among others.
Beneath an orchard of 13,000 hazel and oak trees in Manjimup, Western Australia the soil conditions and the climate mirrors that of Périgord, France the Wine & Truffle Co. grows and cultivates high quality Australian Périgord truffles of identical variety to those coveted French "black diamonds" the OZ truffles are cultivated late May through late August, thus extending the French Périgord truffle season of late fall through winter, giving U.S. chefs the opportunity to enhance summer dishes with the notable distinctive, earthy taste that restaurant guests love.
The Wine & Truffle Co. has partnered with Chef Frank Brunacci, formerly of Trump International Hotel and Tower Chicago, who now alongside his wife Lillian, brings superior Australian Périgord truffles through a national network of distributors to American chefs across the country. With the superior ingredients, easier access and availability, we can now view truffles as an all season indulgence.
The Wine & Truffle Co. is one of the few truffières in the world at which visitors can participate in the excitement of a guided truffle hunt. In addition to the hunt, packages for include: gourmet cooking classes with local chefs; Vasse Felix Winery tasting and tour; and visits to Valley of the Giants Treetop Walk, Jewel Cave, and Cape Leeuwin Lighthouse. This seven day Western Australia trip packages take place the weeks of July 11, and August 1, featuring a Southern Forests Cooking Class in Pemberton.
For more information, contact Shane Styles at [email protected] or visit or visit www.thetravellerscollection.com.